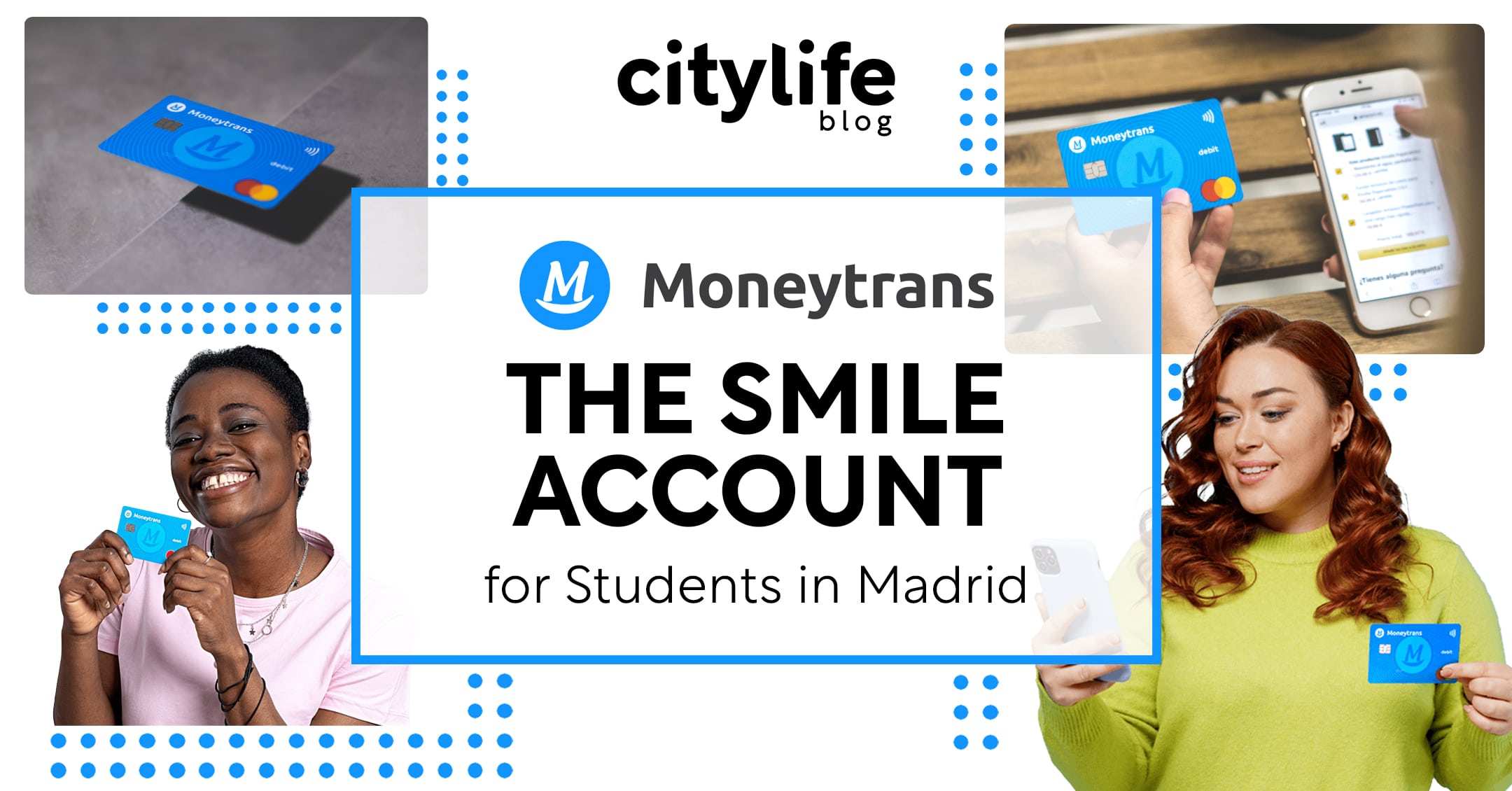 ---
If you're new to Madrid, there are two things you can't miss out on: firstly, have a drink in Malasaña, one of the most student-friendly neighbourhoods in Madrid – perfect for meeting people! Secondly, open an account in Spain, this will make your new life in Madrid much easier. Here's everything you need to know!
What Should you Consider Before Opening an Account?
---
Opening an account in Spain is a "must" if you are a student. However, opening a bank account is not easy, especially when you are not familiar with the country. Therefore, it is important that you have all the information about the requirements to open an account in Spain and the alternatives that exist.
What should you take into account before opening an account?
Type of account: before opening an account, you must be clear about the type of account you are opening, because depending on the purpose of the account, it will have different characteristics. The most common in Spain are:
Current account: it works in the same way as a wallet, you can deposit and withdraw money, as well as pay by direct debit. They usually have an associated debit card.
Savings account: this is focused on those who want to save a little each month and offers a return or benefit.
Salary account: it involves direct deposit of a salary or other regular income.
Associated debit card: Very important! The account you choose must have a debit or credit card associated with it so that you can use it wherever you go.
Conditions: it is important to make sure that when you open your account you will not be required to have your salary paid directly into your account or to take out other services such as insurance, for example.
Permanence: if you are a student and you are going to be in Spain for a limited period of time, make sure that the account does not require a minimum permanence.
Fees: do not pay more than 35€/year for your account and check the commissions.
Look for alternatives! It is often difficult to open an account with traditional banks. However, nowadays these are not the only account providers; neobanks or payment institutions such as Moneytrans are also licensed to offer these financial products with the security and guarantee of a bank. They are an increasingly widespread alternative all over the world!
Smile Account for Students in Madrid
---
If you are a student looking for a basic account in which to deposit and receive money, the Smile Account is perfect for you. After more than 25 years serving expats, Moneytrans created the Smile Account, an easy-access current account for foreigners in Spain that covers all your needs.
Account with IBAN.
Free debit Mastercard.
Multiservice App.
Free SEPA money transfers.
Discounts on money transfers abroad.
Customer service in your language.
When opening your account, you will receive a free debit Mastercard accepted worldwide and you will enjoy a multiservice app with which you can manage your money as you wish:
Make purchases online and at local shops.
Make free money transfers in the SEPA area.
Deposit and withdraw cash – up to €1,200!
Subscribe to Netflix, Spotify or any other platform.
Exchange currencies with no commissions.
Receive money in your account whenever you need it.
Send money abroad with discounts. 140 countries available!
Requirements to Open a Smile Account
---
The Smile Account is for everyone, that's why it's so easy to open. Because they only ask for what you really need, with no impossible requirements or permanence conditions – with the Smile Account you are free! This is all you need to open a Smile Account:
Passport, ID card or residence permit.
Proof of residence.*
Email and mobile phone
Maintenance fee of €2.9/month.
*What is considered proof of residence? In the case of the Smile Account, they accept proof of admission to a Spanish university, A copy of the Schengen VISA or current exchanges with the local consulate or embassy confirming that the visa application is validated as admissible, and the procedure is in progress and proof of an account in the home country opened on behalf of the student.
Steps to open a Smile Account
---
Opening a Smile Account is very easy. You can do it online or at any of the Smile points in Spain. The best thing is that it won't take you more than 5 minutes to open it.
If you want to open your Smile Account online:
Visit the website www.moneytrans.eu or download the Moneytrans app.
Register for free and click on "Smile Account".
Fill in your details and add your documents.
You will receive your Mastercard within 10 working days.
If you want to open your account at a Smile Point:
Find your nearest Smile Point on this map.
Collect the necessary documents for opening and visit a Smile Point.
An agent will help you personally to open your account and answer your questions.
You will receive your card in 10 working days at home or at your Smile Point. You decide!
Open your Smile Account today and enjoy a Mastercard to shop and travel around the world. Yours in 5 minutes!
---