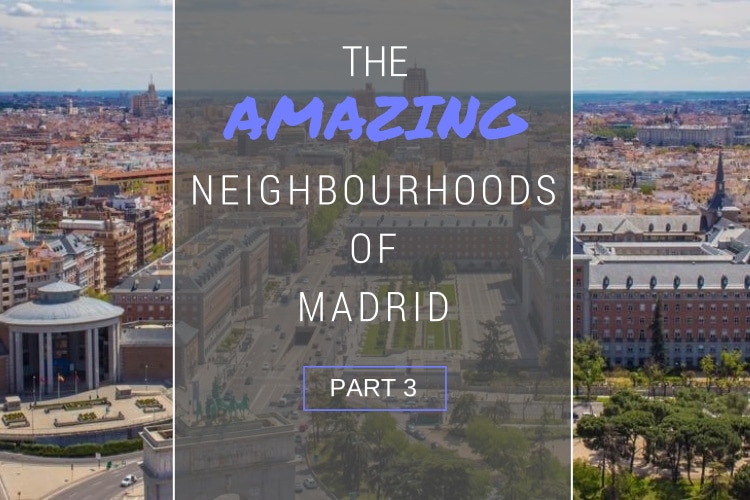 For the Spanish version, click here.
In part one we explored Puerta del Sol, Malasaña, and Chueca  and part two we visited Huertas, Barrio de las Letras, Lavapíes and La Latina. We hope you enjoy part III of the Madrid neighbourhood insiders' tour!
Moncloa & Argüelles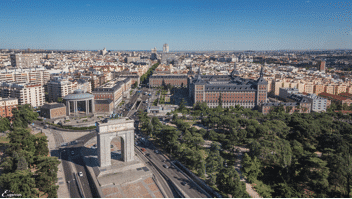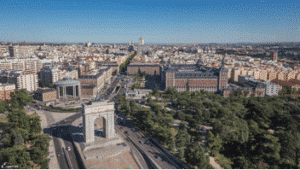 These neighbourhoods, also called the university district, are found side-by side northwest of the city center and are especially great places to live for young people and students. Madrid's biggest university, La Complutense, is very close by, and it also borders the lively Malasaña and Chueca barrios. The area is full of bars and shops, and the main draw, Calle Princesa, has all the typical stores like Zara and El Corte Inglés. If you follow Princesa far enough, it turns into Gran Vía after passing through Plaza de España. But this doesn't mean it's a long way from the city center, far from it actually, as Sol is a 10-20 minute walk away, depending on where you start. Full of university students, families, and local madrileños, this neighborhood is much quieter compared to Malasaña, Sol, and surrounding areas, and has more of a neighbourhood than city feel. Adding to the neighbourhood vibe are the close by parks, the Madrid River, called Manzanares, and public swimming pool which you can enjoy in the hot summer months. In this barrio you'll get to know your neighbours, live alongside tons of other students both from Spain and international countries, and enjoy the perks of city life with less of the noise and tourists so typical of the center-city.
Metros: Moncloa, Argüelles (Lines 2, 4, 6)
Chamberí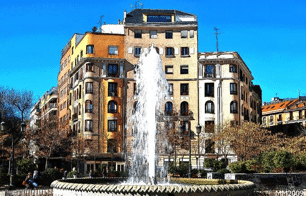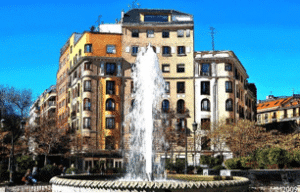 East of Moncloa & Argüelles and stretching to Paseo de la Castellana is barrio Chamberí. A more aesthetically elegant neighborhood, this area is home to slightly older residents and families. Full of beautiful architecture, museums, and important governmental buildings, this area is sometimes referred to as the business district. Even so, it still contains quaint plazas and popular tapas bars where you'll see people in business attire enjoying a coffee break or having a caña with colleagues after hours. In the impressive Plaza Colón you'll find Madrid's largest Spanish flag flying high next to the National Archaeology Museum and National Library. Since it's north of the city center this neighborhood is quieter and doesn't contain the trendy lounges or international bars typical of Malasaña and Chueca, but rather has the traditional lifestyle of Spanish taverns and bars with small terrazas dotting the streets and plazas. Here you'll also get to know your neighbors and probably become a regular at your local grocery store or favorite bar. It's a great place to live if you're looking for an authentic Spanish experience close to the city center but not in the tourist hub.
Metros: Bilbao, Iglesia, Rios Rosas, Alonso Martínez, Gregorio Marañón, Colón, Rubén Darío, San Bernardo, Quevedo, Canal, (Lines 1, 4, 5, 7, 10)
Chamartín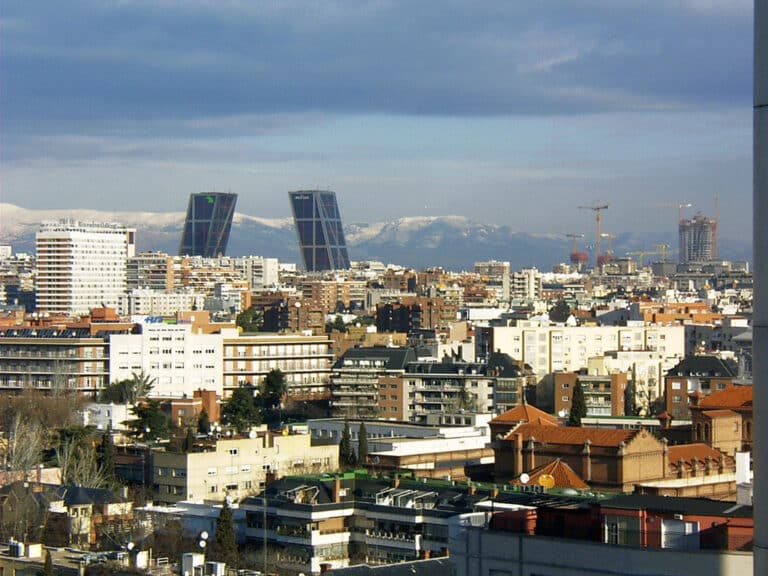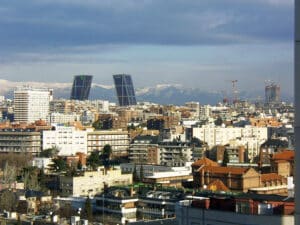 In the North of the city lies a more modern Madrid and a disrict known as Chamartín. The area is technically the Northern limit of the city centre and larger than others. The region itself is divided into several other smaller sections like Castilla and Prosperidad but all sections are easily connected with Madrid's metro system. The neighbourhood is located between Las Tablas and Salamanca and is considered one of the business districts of Madrid. Here you can find locations like Plaza de Castilla, the Chamartín Train Station, the Santiago Bernabéu Stadium and the famous Gate of Europe. The border of the barrio is marked by the huge Paseo de la Castillana – a major roadway in Madrid connecting to the large M30 and M11 motorways! Chamartín is a major hub for banks, corporate offices, modern art galleries and event venues especially along the Paseo and between all the major metro stops. But since the area is so large, its has also become a very popular residential neighbourhood, with many schools and apartment clusters throughout! 
Metros: Gregorio Marañón, Rebública Argentina, Prosperidad, Nuevos Ministerios, Santiago Bernabéu, Cuzco, Colombia, Alfonso XIII, Plaza de Castilla (Líneas 1, 6, 7, 8, 9 10)
If you haven't read up on the other "barrios" in the city, check out part1, part2 and part4. If you want to have even more details about the different neighbourhoods of Madrid, simply check out Citylife's Madrid Essentials guide!
Also check out our free map of Madrid including a metro plan by clicking here! Those of you who are about to arrive, don't forget to reserve your free Madrid Starter Pack. Pick it up when you get here and take the opportunity to get all your questions answered for free! Read more here.
– Melanie