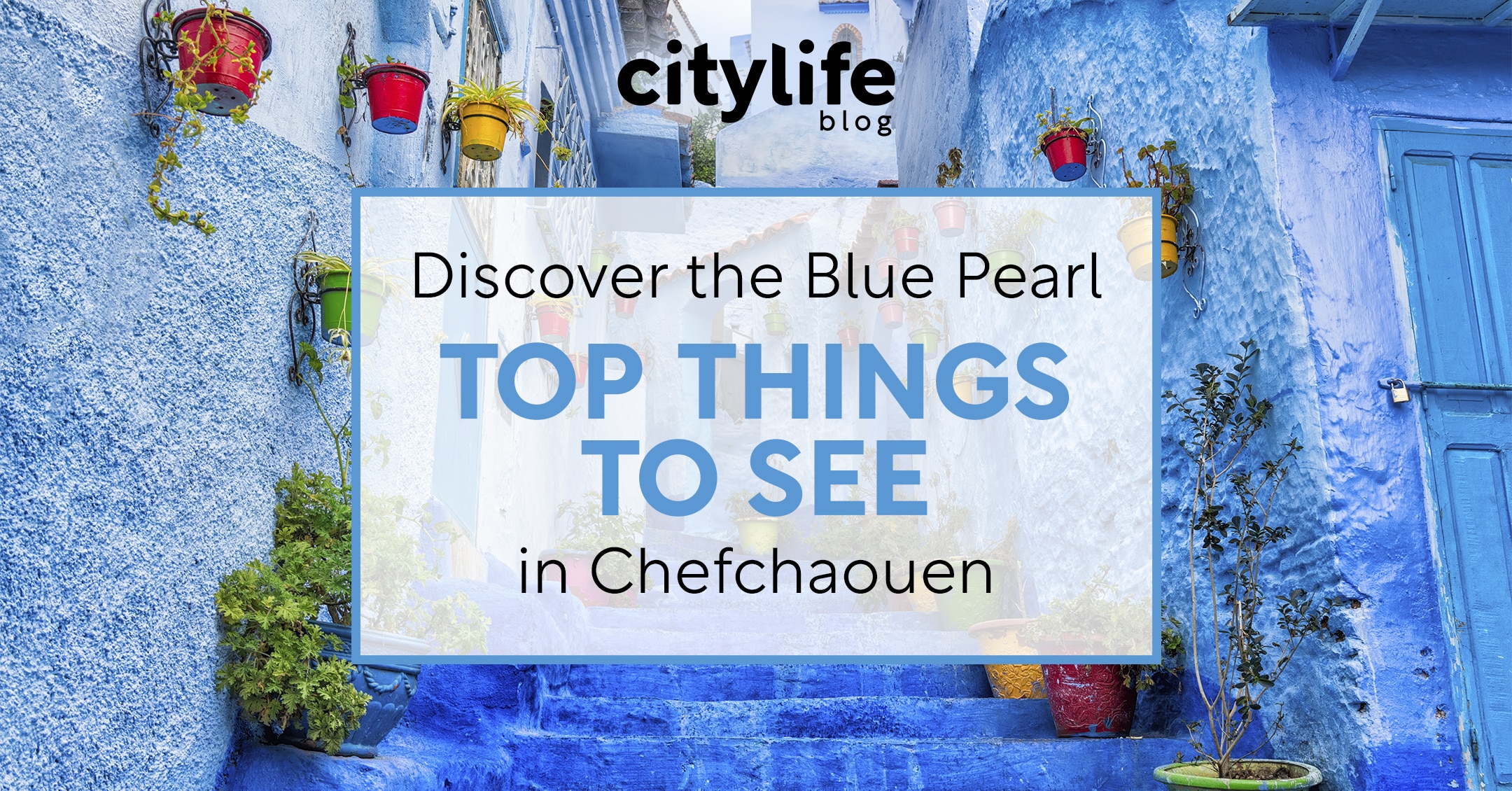 Chefchaouen is a beautiful city in the northern part of Morocco. This city is visited on all of Citylife Madrid's trips to Morocco, due to its beauty, as well as its proximity to Spain. Chefchaouen is also called "The Blue City," and for good reason! The majority of buildings in this city, located in the mountains Rif Valley region, are painted blue. Legend has it that the buildings were officially painted blue to keep mosquitoes away, another legend states that the buildings are blue to symbolize the sky and heaven. Whatever the reason for the blue, it creates a unique city unlike any other. There are plenty of places for photo shoots across the city, if that's what you're into! The small, blue streets create the perfect scene for an Instagram shot. There are also many stray (but super friendly) kittens in the city; creating a cat lover's paradise. No matter what your reason for visiting Chefchaouen, once you find yourself wandering down the streets of their blue medina, you'll find its easy to fall in love with this city. Keep reading to discover the best places to check out while you're in Chefchaouen! Plus, if you decide to travel to Morocco with Citylife, you'll see many of these locations on the walking tour you'll take of the city!
Want to travel to Morocco? Check out our trip page to see when our next trip to Morocco will be! You can also check out any of our other blogs about Morocco to learn more about this beautiful country. If you want to read more about the cities in Morocco, then check out any one of our blogs about Tangier or Marrakech to read more! As always, feel free to contact us here at Citylife Madrid, if you have any questions! Keep exploring!
1. La Botica de la Abuela Aladdin
---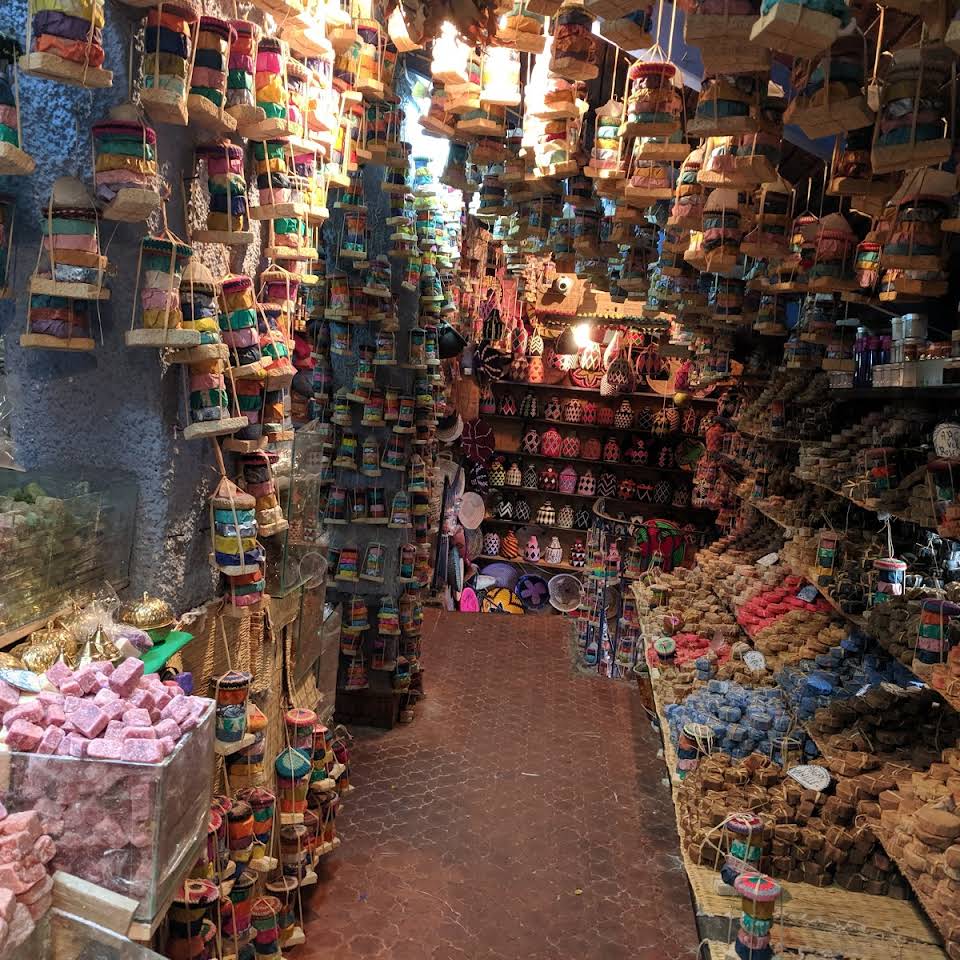 "The Moroccan Lush," is the best way to describe this boutique. Covered from floor to ceiling in handmade soap and scent products, you'll fall in love with this shop as soon as you smell it. There are hundreds of different beauty products available at La Botica de la Abuela Aladdin, as well as some oils for cooking as well. There are also several other natural products available here, such as incense, bath salts, and lotions. The products offered here come in all sizes, so if you have to catch a flight after your trip to Chefchaouen, don't worry, they have smaller options perfect for airplane travel.
2. Riad Hicham Restaurant
---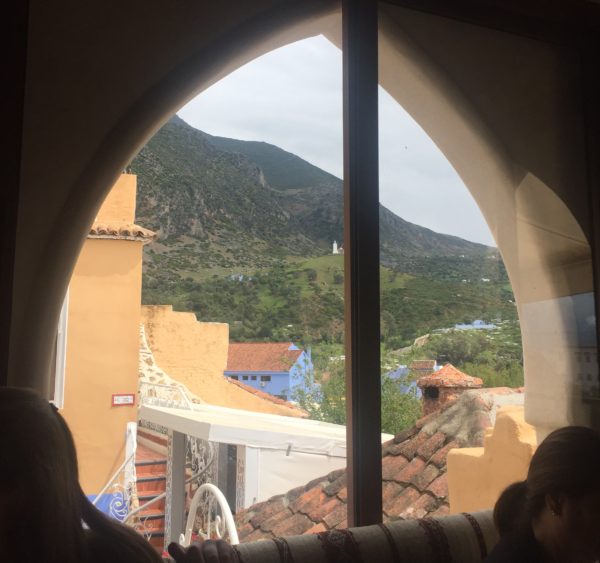 This restaurant is the perfect place to grab lunch with your friends and sit on the terrace. On the upper levels of this restaurant, one can see the entire city, as well as the mountains of the Rif Valley that surround Chefchaouen. It's also highly affordable, by European standards, with prices similar to Casa Aladin. You can get a three course meal, or opt for just one or two of the courses. There is an indoor terrace and an outdoor terrace, making it the perfect location to eat in any weather. This picture shows the view from one of the windows of the indoor terrace! This restaurant is also attached to a hotel, so if you're looking for a safe and central place to stay in Chefchaouen, then this could be a great place for you.
3. Ras el Ma
---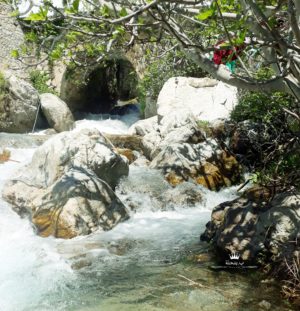 A popular gathering place for locals and tourists alike, Ras el Ma is an old watering hole with an entrance to Chefchaouen. Here, water from a beautiful waterfall flows, giving a place to escape the African heat. If you want, you can swim at this waterfall, or you can just relax! There are also several juice vendors that are particularly delicious. At sunset, you'll be able to catch a great view of the sun descending over The Blue City.
4. Plaza Uta el-Hammam
---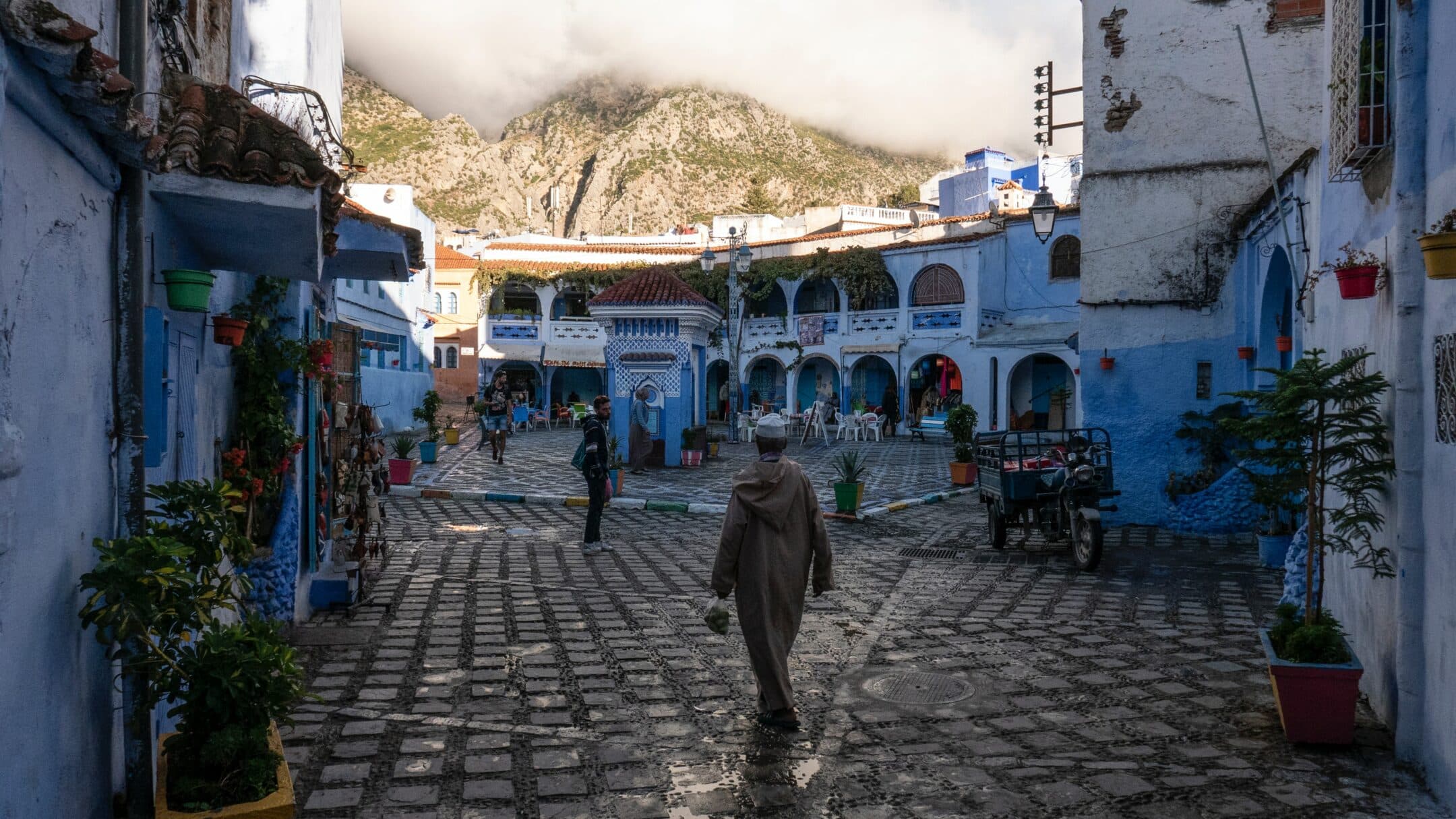 The main square in Chefchaouen is Plaza Uta el-Hammam. Of course, the main color of this plaza is blue! However, as this square opens up, and you exit the tiny and squished streets of the medina of Chefchaouen, you'll be able to see the Rif Valley mountains that surround The Blue City. With plenty of restaurants to choose from (Riad Hicham and Casa Aladdin are both located in Plaza Uta el-Hammam), and hundreds of vendors, you'll find it's easy to spend a few hours exploring this plaza! Keep in mind, souvenirs in Chefchaouen are fairly cheaper than those in other Moroccan cities. If you're going to be in Chefchaouen, then spend some time in Plaza Uta el-Hammam souvenir shopping!
5. Medina
---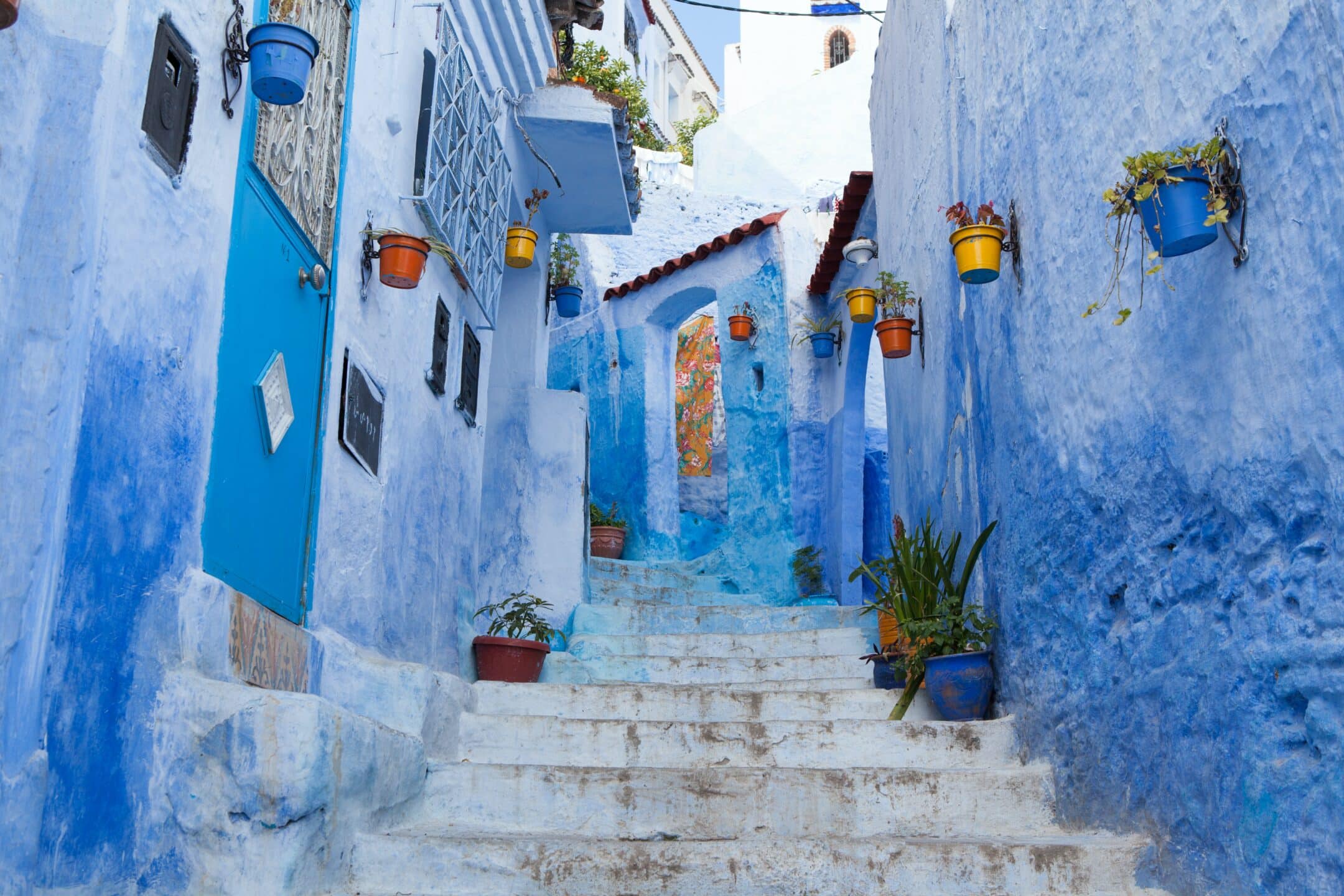 Although the medina of Chefchaouen is not one specific site, it's a series of locations you'll definitely want to explore while you're in Chefchaouen. The major cities in Morocco all have medinas, or more specifically, a distinct section of the city that is often characterized by small, narrow streets, creating the feeling of walking through a maze. Through the medina of Chefchaouen, you'll find apartments of those who live in Chefchaouen, small shops and stores, and the entrances to several mosques. While walking through a medina of any North African city is an adventure, the blue color of all the buildings in Chefchaouen make it even more picturesque. With the twists and turns of the medina, you never know what you'll stumble upon next.
6. Kasbah
---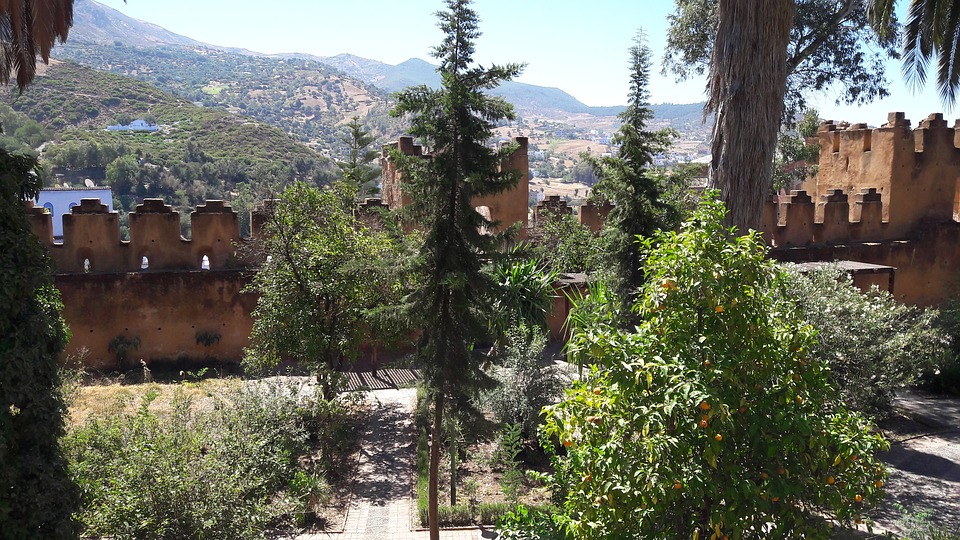 Many different Moroccan cities have kasbahs, or a walled fortress. In Chefchaouen, the kasbah is near the main plaza, Plaza Uta el-Hammam. Inside the kasbah, you'll find a museum (listed below), a beautiful garden, and a small art gallery with traditional Moroccan art. Entrance to the kasbah is around 5€, and you'll find this price to be well worth the experience you'll have wandering around this beautiful garden. You can also head to the top of the towers, which are part of the walls of the kasbah, to see an aerial view of the medina.
7. Casa Aladin Restaurant
---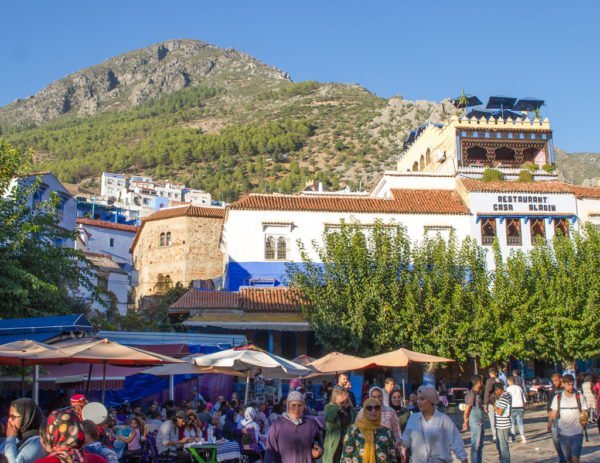 Casa Aladin Restaurant is a staple piece of Chefchaouen. This restaurant has traditional Moroccan food and an extremely Moroccan atmosphere. When I was here, I tried the Moroccan soup (called harira), the chicken tangine (a classic), and the mint tea. I was not disappointed! There are several different floors at this restaurant and plenty of room if you have a large group. The three course meal only cost 85 MAD (around 8.50€), semi-expensive by Moroccan standards, but cheap by European standards. Make sure to check out the food at Casa Aladin during your stay in Chefchaouen.
8. Grand Mosque
---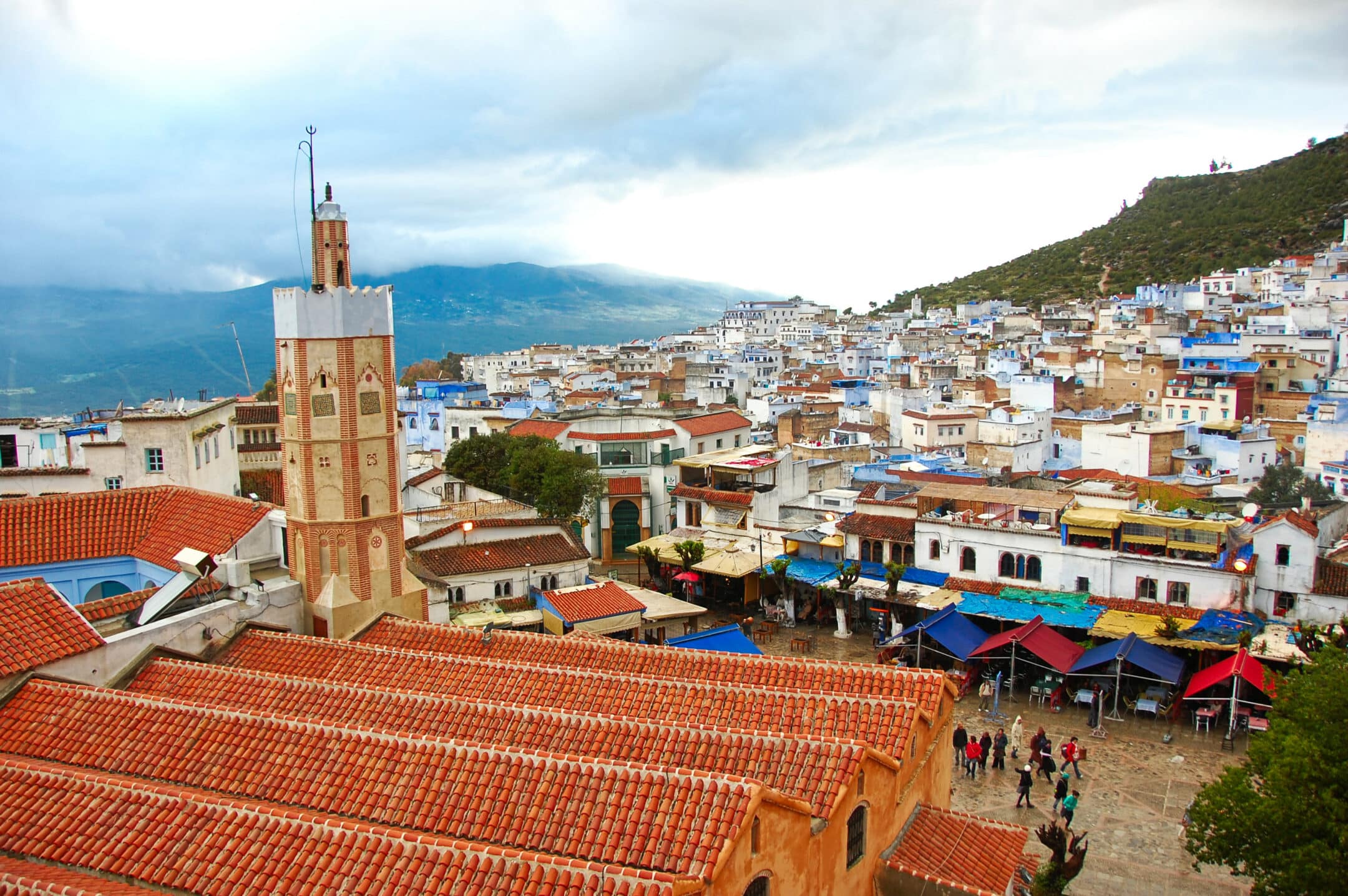 If you're going to be in Plaza Uta el-Hammam, then make sure you check out the Grand Mosque, sitting in the center of this plaza. If you are not a Muslim heading to the mosque to pray, then you can only admire the mosque from the outside. However, as the name suggests, it's a grand sight to behold! Remember, while visiting Morocco in general, but especially when heading to sites of worship, please keep your shoulders and legs covered, to respect the culture of those around you.
9. Lookout Point
---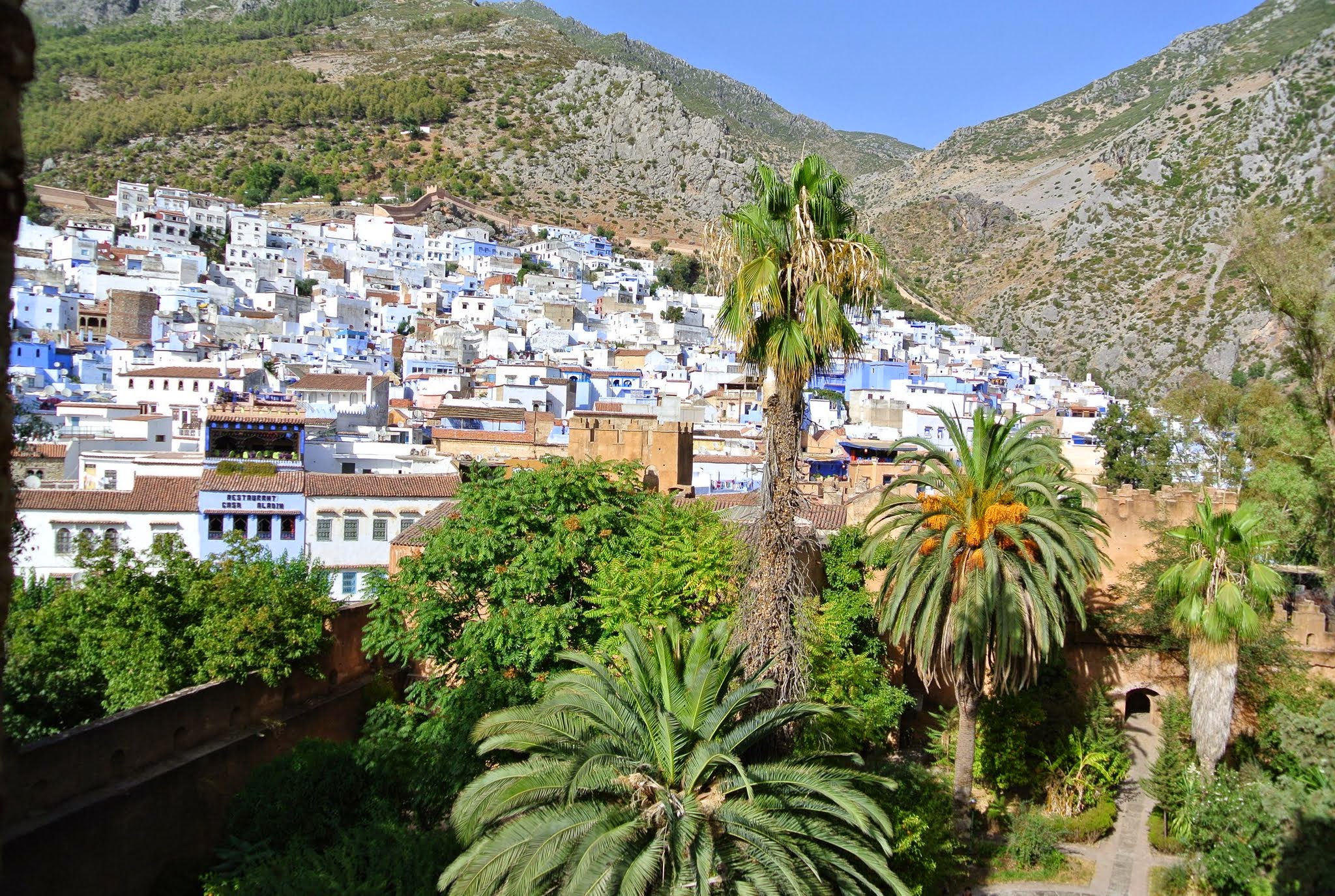 The point that overlooks Chefchaouen is easy to get to and hike. Once you finish exploring the medina, head towards the Hotel Atlas and you'll find a trail that will take you up to a lookout point over the entire city. The path is easy to find and obviously marked. At the lookout point, you can really see why Chefchaouen is called "The Blue City." The mass of blue buildings create a beautiful cluster of blue from afar. From that lookout point, you can decide if you want to go back towards the city, or head deeper into the woods to more hiking trails.
10. Ethnographic Museum of Chefchaouen
---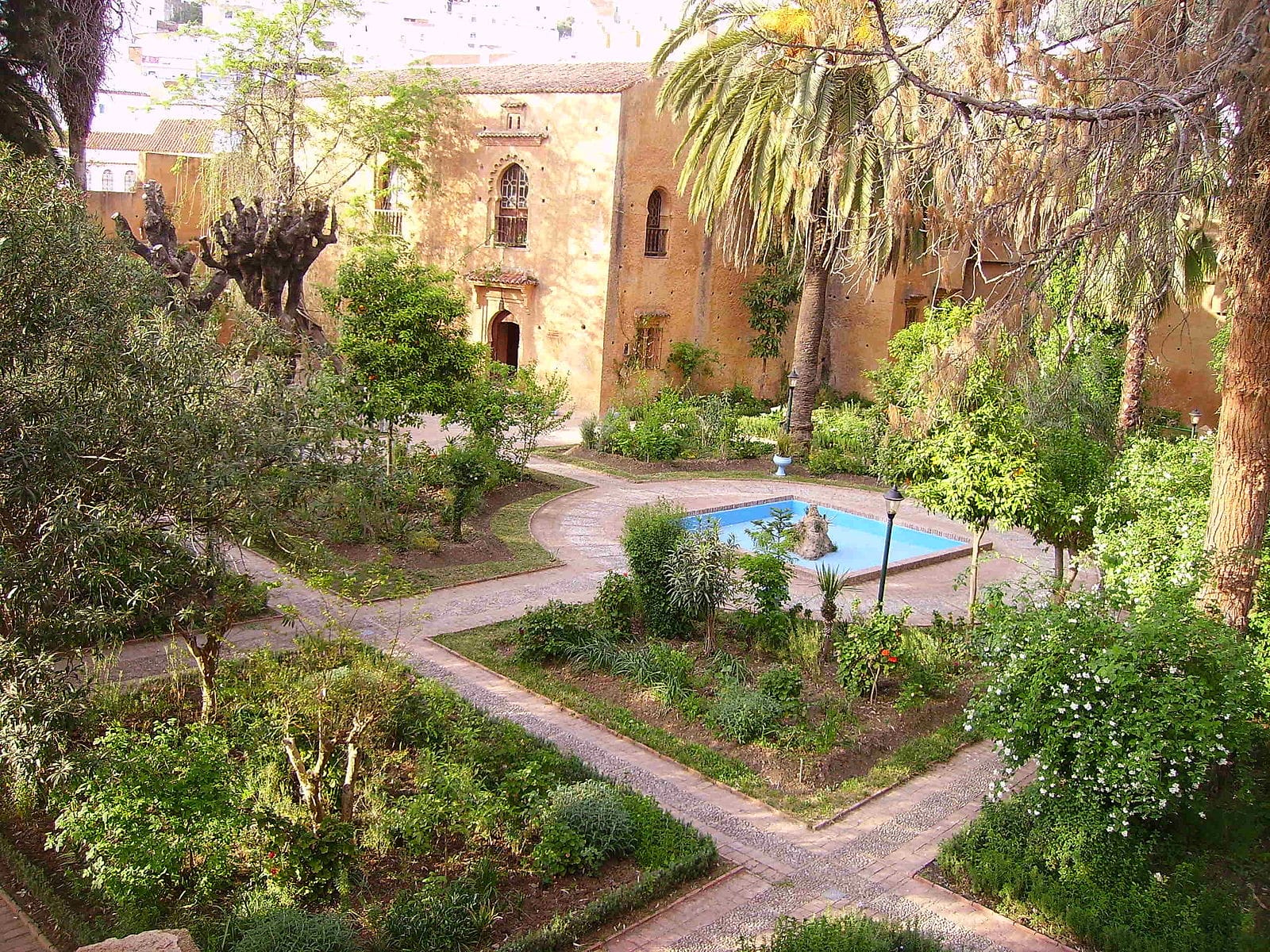 Within the kasbah, you'll find the Ethnographic Museum of Chefchaouen, also known as the Kasbah Museum. This museum has several different Moroccan artifacts, including traditional Moroccan dress and costumes. The building that houses the museum was actually built in 1471. The pieces of the museum are meant to represent over 5 centuries of culture of Chefchaouen and the surrounding areas (including the tribal groups that live near Chefchaouen and the Andalusian roots of Chefchaouen).
11. Bab El Ain
---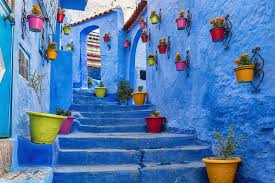 Although maybe not as impressive as the other sites listed in this article, feel free to check out the Bab El Ain, if you have time. This is one of the many gates ("bab" meaning gate), that leads into the medina of Chefchaouen. This gate creates the break between Old City Chefchaouen and New City Chefchaouen. Enjoy this picture of a cute kitten I saw in Chechaouen.