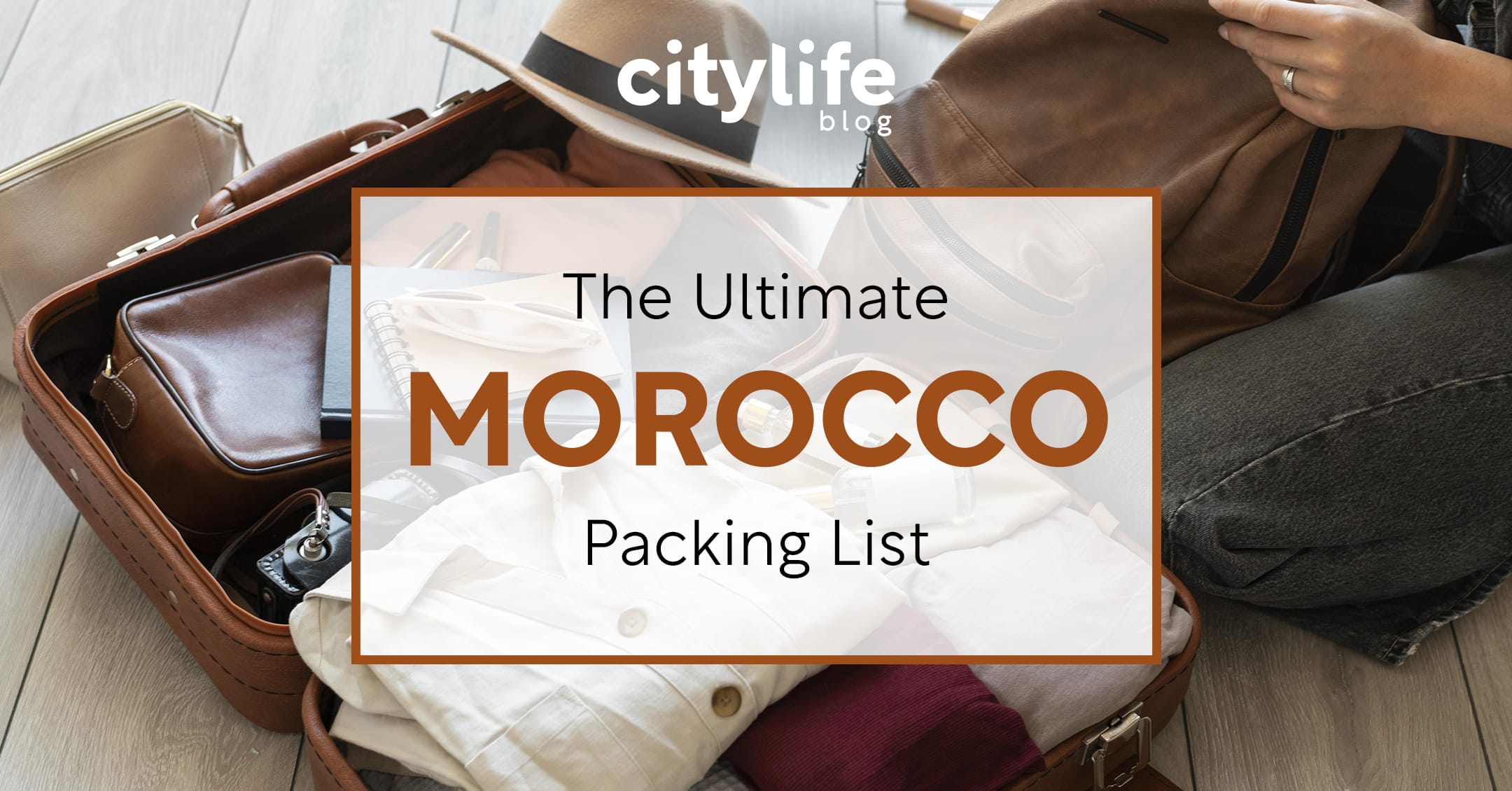 Mastering the art of packing a suitcase (or backpack) is not just about organizing the right belongings in the right place – it's the key to having a good trip! A Trip to Morocco is no exception as you need to balance style with comfort while making sure you fit in with the local culture. Whether you're exploring the marketplace of Fes, hiking the peak of the Atlas Mountains, wandering the palaces of Marrakesh or surfing the dunes of the Sahara – knowing what to pack for a trip to Morocco can significantly impact your travel experience.
In this comprehensive guide, we'll go beyond the basics to cover everything from important travel documents to versatile clothing options that cater to all seasons, helping you stay comfortable while immersing yourself in the beauty and diversity of one of our favourite travel destinations. So get ready to optimize your suitcase for the adventure of a lifetime with our expert tips on packing for Morocco!
Want to avoid planning a whole trip on your own? Then join one of Citylife's amazing Morocco Tours! We'll take care of the accommodation, transportation and cultural experiences so all you have to do is show up and have fun!
Planning a trip to Morocco can be overwhelming, so allow Citylife to help you with our series of incredible articles! We cover topics like Moroccan food you have to try, the best things to see and do in Morocco – including city guides, itinerary proposals and must-see lists. Information about Moroccan culture, etiquette safety and security and a collection of Morocco FAQs that were more than happy to answer!
1. Packing for Morocco – The Absolute Essentials
When we say essentials, we mean it. You won't make it far on your trip without the following items, so make sure they are the first things that you pack!
1.1. Travel Documents
Passport – Morocco is an independent country on the continent of Africa. This means that everyone will need a passport to enter. Not a copy or a photo. Driver's licenses and national ID cards will also not be accepted at any time. Only a passport will grant you entry to the Kingdom of Morocco.
Entry Visa – Some passport holders will be required to apply for an entry visa in order to visit Morocco. It's important to determine if you are one of them and to give yourself enough time to apply for one if you do need it. For a current list of nationalities who do not need an entry visa make sure to visit the official Morocco government page.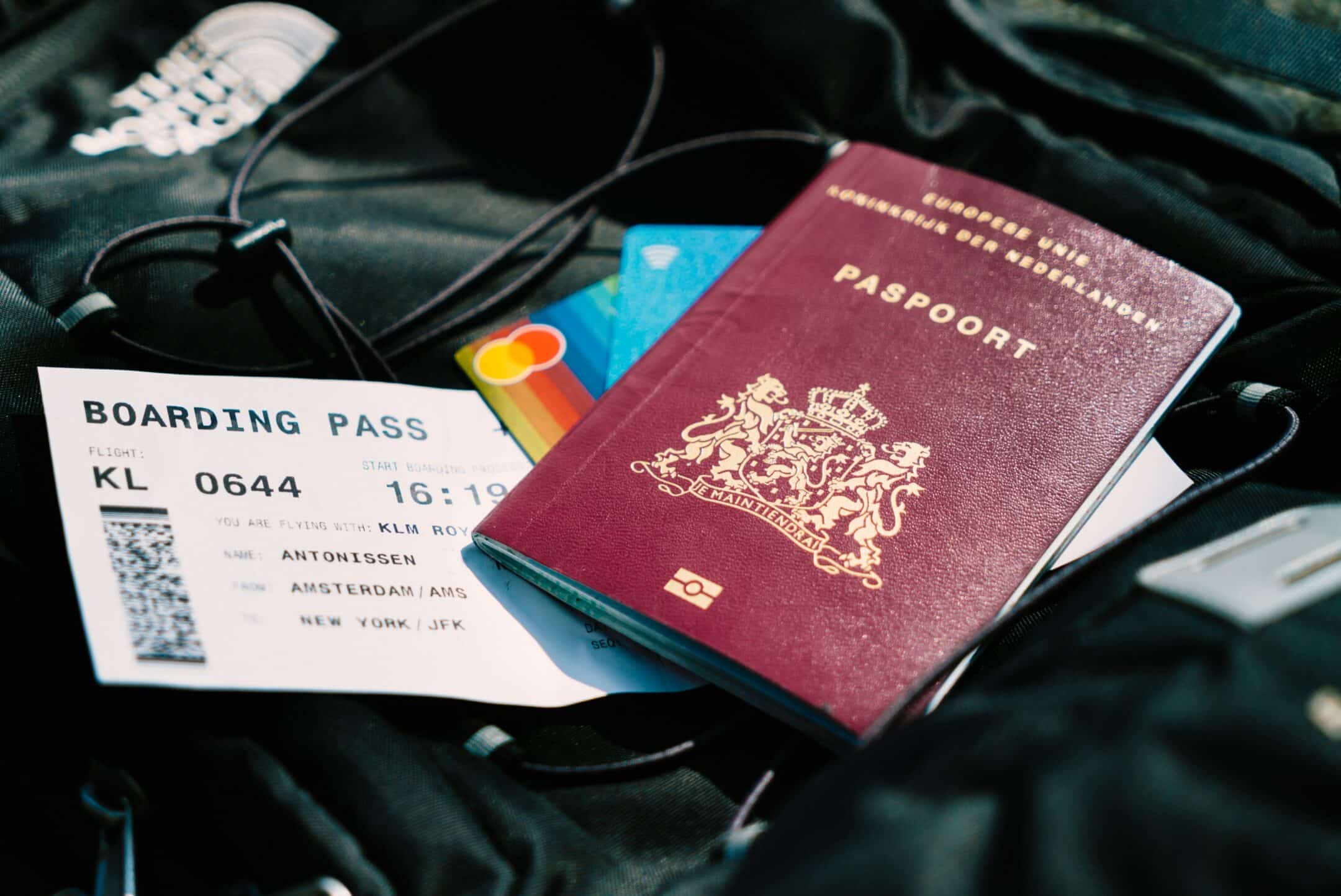 Travel Insurance – Though not techincally mandatory, it's smart to make sure you are covered for basic medical emergencies during your trip. Moroccans speak a different language and have a different medical system than you might be used to and a good travel insurance can help you if you get in some kind of trouble.
1.2. Money & Security
Dirhams – Moroccan currency is called Dirham. 1 American dollar is usually worth about 10 Morrocan Dirhams and 1 Euro is usually woth about 11 Dirhams. But make sure you're aware of the most current currency rates by checking online before your trip.
Exchanging money – You can find currency exchange booths in most major Moroccan airports, so you can either exchange your local currency once you have arrived in Morocco or do it at your local bank or exchange shop. We recommend preparing to pay for nearly everything in cash and budgetting between 50€-100€ ($55-$110) a day depending on the type of trip you're looking for and how much shopping you plan to do.
Credit/debit cards – Even though not all restaurants and shops accept credit or debit cards, you can use your cards to take money out of the various ATMs and bank machines in the major cities. So make sure to bring at least one with you in case you need to access more of your money. And don't forget to tell your bank you're travelling so they don't block your card!

---
1.3. Electronics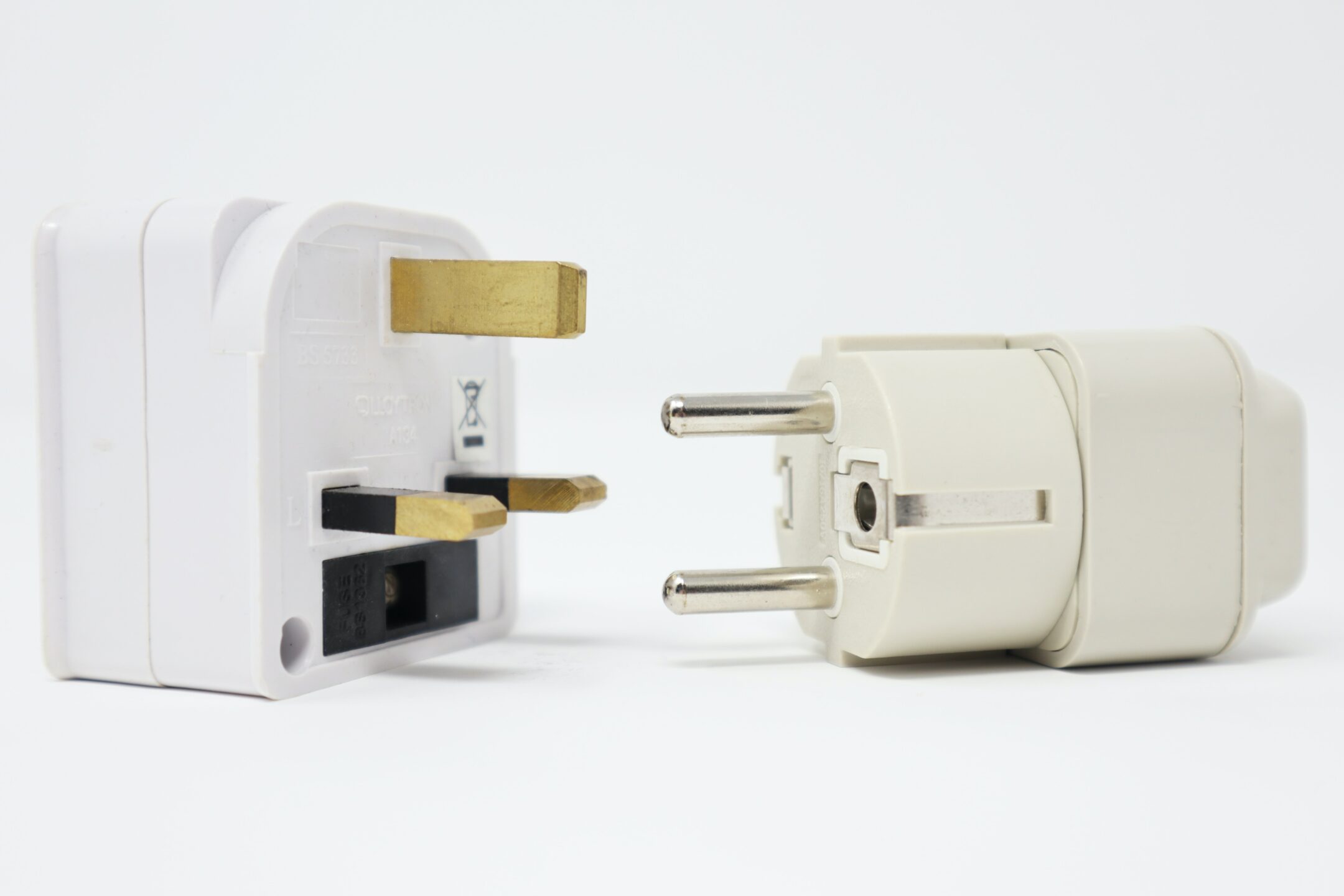 Power adapter – Morocco uses the same power sockets as Europe. Which is great for Europeans but those from other parts of the world will need to pack an adapter in order to use any of their electronics during their time in the country.
Voltage converter – Morocco operates on 220V voltage and 50Hz. Make sure you bring a voltage converter so you don't blow the fuse on your devices.
External battery – Make sure you're always charged and bring a portable, external battery with you. That way you can charge up in the middle of a walking tour or even when youre riding a camel.
1.4. Items to Have "Just in Case"
Immodium (or equivalent) – Moroccan cuisine uses lots of different spices that might affect your stomach if you're used to more bland, less-seasoned food. It's not spicy as in "hot", but the eclectic mix of flavours could set off a stomach ache. Additionally the water in Morocco may contain bacteria that your stomach is not used to. So stay on the safe side and bring some medicine with you!
Hand wipes & tissues – In some bathrooms you might be charged to use the toilet paper supplied by the location. It's also possible you might come across a bathroom that uses water hoses instead of toilet paper. So in general, always have some tissues and/or wet wipes on you to make sure you're a fresh as you need to feel comfortable.
Hand sanitizor – Similar to the point above, make sure you're able to wash your hands whenever you wish by having a travel bottle of hand sanitizor on you. This is especially good to use when browsing the marketplaces and staying in the desert.
2. What to Pack for Morocco – Clothing & Accessories
---
Now that we've covered the essentials, let's talk about what you really want to know. What kind of clothing and accessories should you be packing for a trip to Morocco? For the most authentic experience we recommend packing with the goal of blending in, respecting the local cultural and being comfortable. We know it sounds impossible, but we promise it's not! Below we've broken down our suggestions by types of items and specified what's best for both men and women.
2.1. The Best Shoes to Bring to Morocco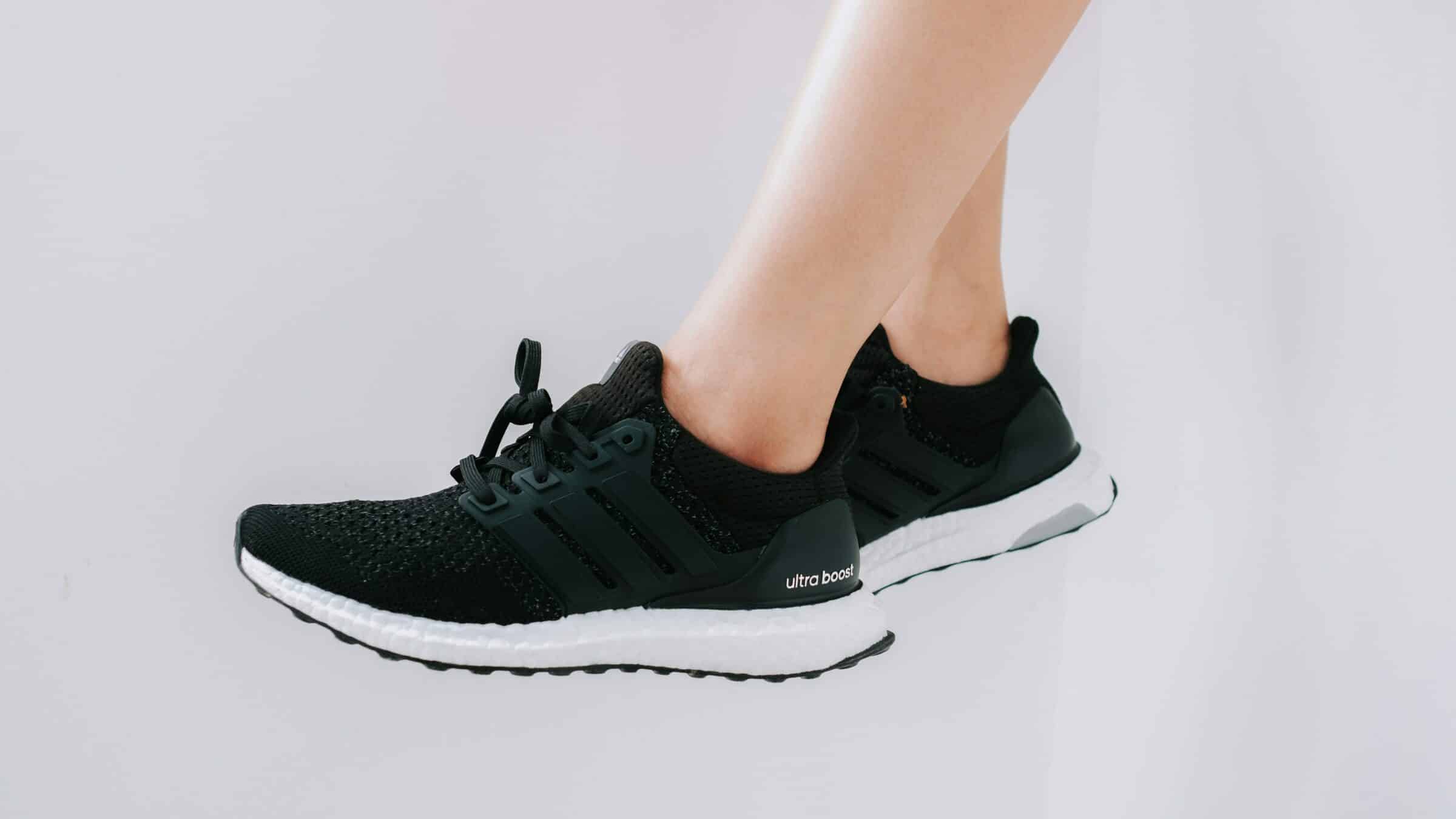 Sneakers/sports shoes – Having a pair of comfortable and reliable sports shoes are perfect for a trip to Morocco any time of the year. They will keep you comfy on long walking tours or hikes, but they will also protect your feet and keep them warm.
Hiking boots – If you're travelling in the colder months and will be leaving the cities to explore the mountians or the desert regions make sure to bring a pair of boots. just like the sneakers, your feet will be protected and they will also keep you warm.
Comfortable sandals – In the summer months you'll want to give your feet some breathing room. So a pair of open-toed, supportive sandals are highly recommended. Just be prepared for them (and your feet) to get dirty if you wear then in marketplaces.
Tennis shoes – A light shoe that also protects your toes is always a good choice for any trip that required lots of walking and exploration. Plus, they look cute with almost every outfit!
Flip Flops – If you have the room in your luggage we always recommend packing a pair of flip flops. You can wear them around your hotel/hostel/riad and you can pull them out in case you visit a Hammam spa or if you prefer to wear them in the shower.
2.3. Recommended Accessories for Morocco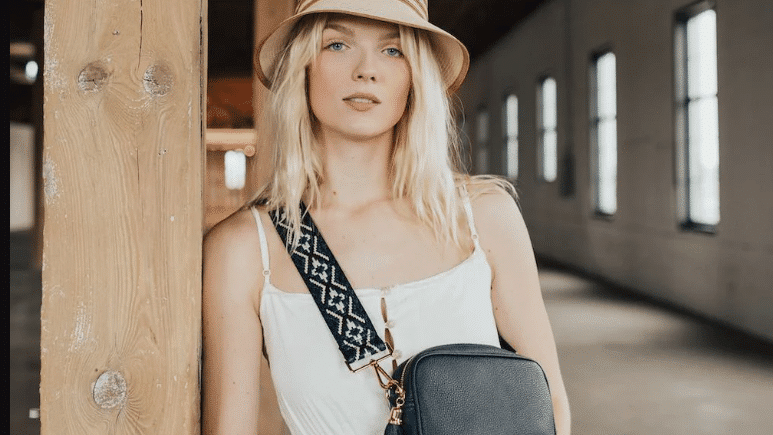 A scarf or pashmina – You will find some incredible scarfs made of pashmina and cashmere while you're in Morocco. But just in case you don't make it to a shop right away, we recommend packing a sarf with you. Scarves are the perfect addition to any outfit while in Morocco. And they also work perfectly if you need to cover your shoulders or knees – which will happen if you decide to visit a mosque. This is ideal for female travellers, however men can also add a Moroccan flair to their outfits with a scarf!
Small bodycross bag – Both men and women should travel with these kinds of bags while in Morocco. Most importantly because they are the best option to avoiding pickpockets. You can keep your most important items on you while ensuring you always have an eye on the bag's opening.
Sunglasses & hat – The sun in Morocco is strong, even in the middle of winter. So protect your eyes and make sure you stay comfortable with a pair a sunglasses and a hat.
Swim suit – Even though you might have no intention of going swimming, you might find yourself at a Hammam spa or staying in a Riad or hotel with a spa pool. So don't miss out and bring a bathing suit with you.
Warm Socks – Morocco can cool down a lot a night and it's always good to have a comfy pair of socks with you in case you need to warm up.
2.3. What Tops to Pack for Morocco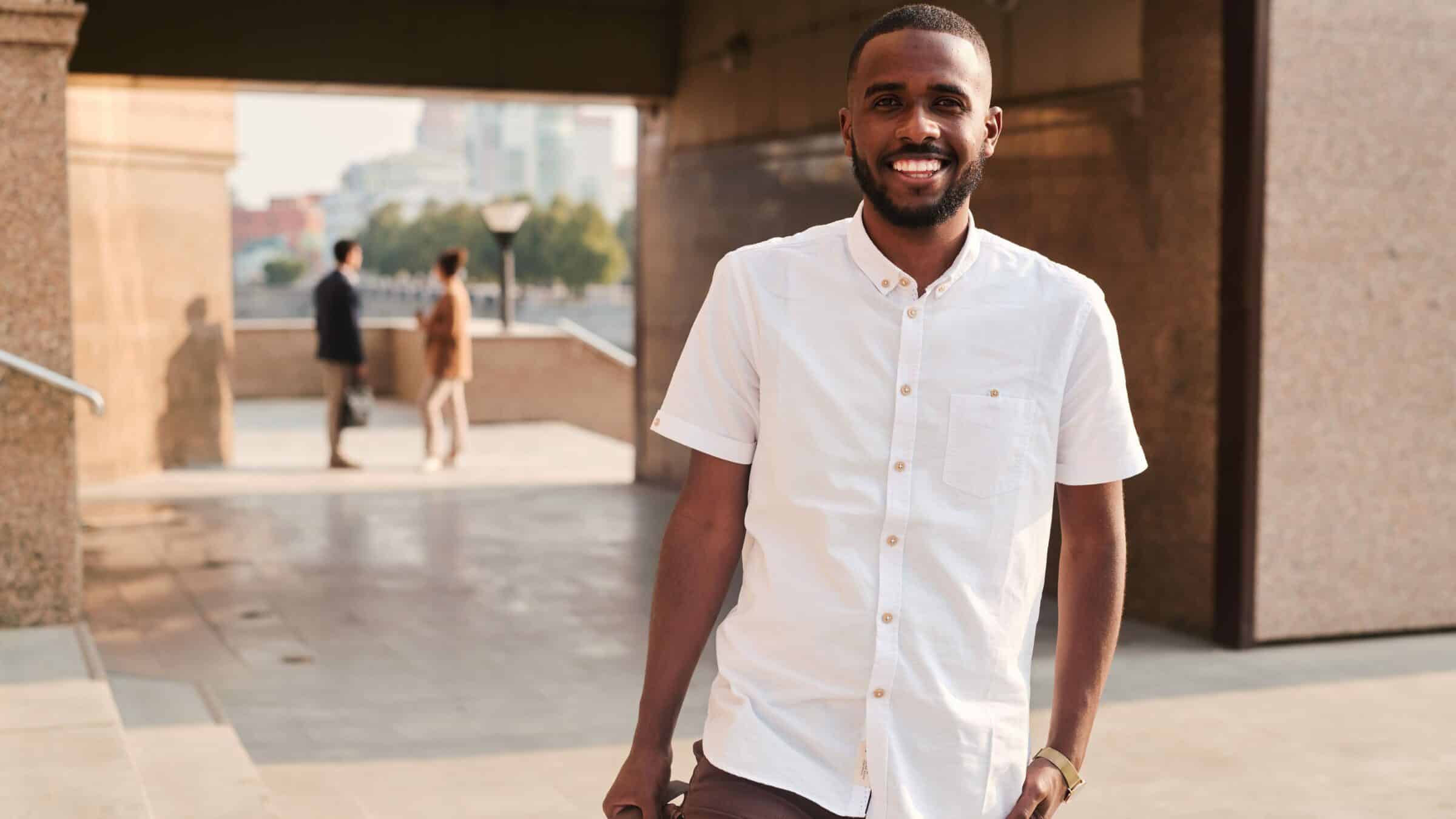 Cotton blouse/button downs – Both men and women should have at least 2 loose fitting button down shirts/blouses for their trip. These can be very helpful for keeping cool under the strong Moroccan sun, but they are also good options for evenings and dinners.
T-shirts – A must have for both male and female travellers, the t-shirt can go a very long way. These make sure your shoulders are respectfully covered and can be mixed and matched with almost anything.
Tank tops – while men are not advised to wear gym shirts or sleevless top, women defintely can. Just make sure you have a scarf or jacket to cover your shoulders when required.
Light Jacket/sweater – Even though the sun burns bright in the day, the evenings and early mornings can get chilly and windy. Pack at least 2 options to layer on top of your outfits so you can warm up when needed!
Heavy coat/hoodie – If you're travelling between November-March and especially if you plan to visit the mountians or spend the night in the desert, make sure you bring a heavy and reliable layer. This can be a heavy coat, a hoodie or even both depending on your prefered temperature.
2.4. Perfect Bottoms for Morocco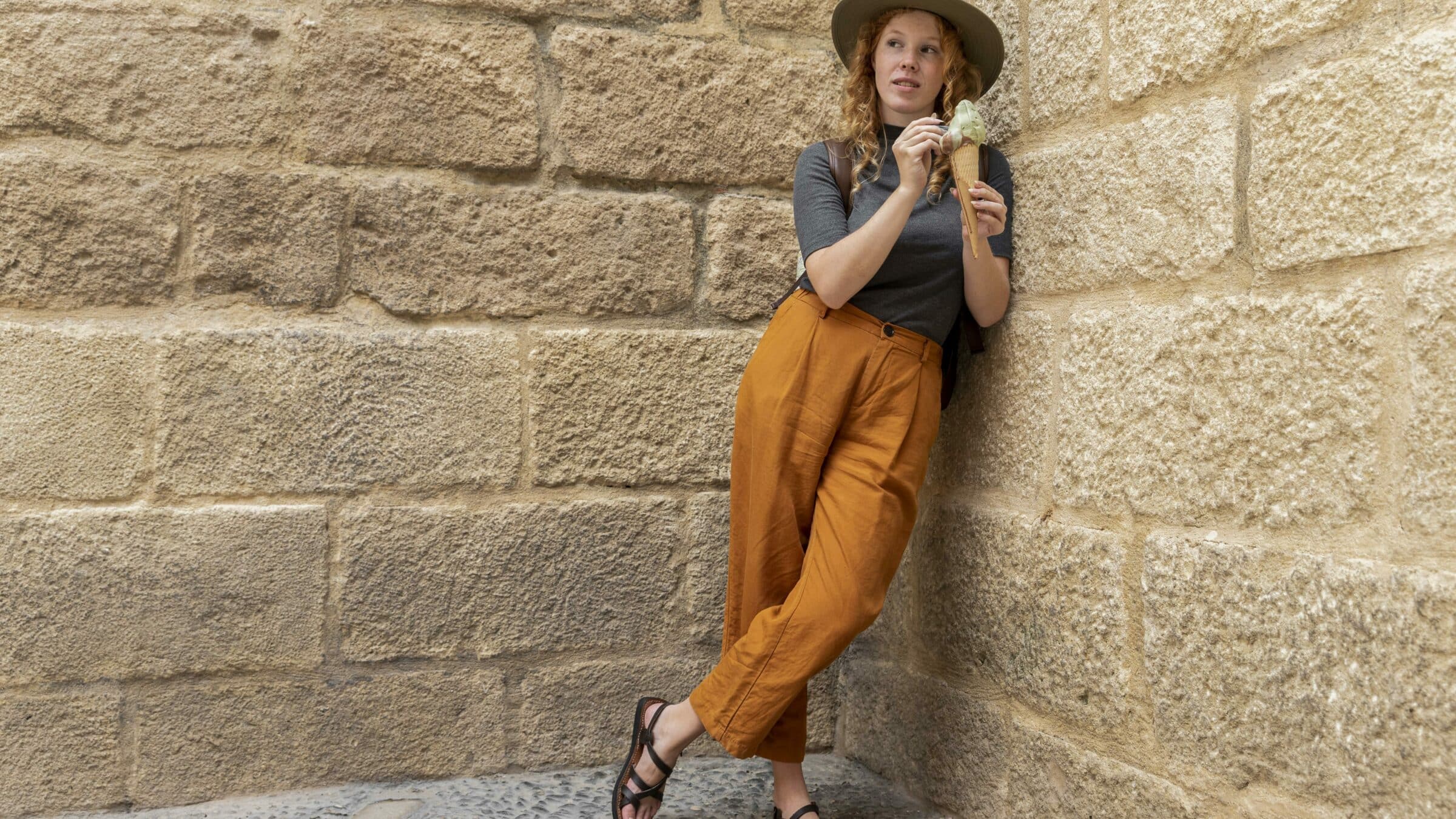 Loose fitting pants – The most optimal choice for both men and women in Morocco. A few pairs of loose fitting pants (palazzo, gaucho, etc) will help you fit in with the locals while keeping cool during the warm days.
At least one pair of jeans – You'll want to make sure to have at least one pair of jeans for your trip to Morocco. They will keep you warm when needed and they can also act as a layer of protection if you end up hiking in the Atlas mountians or riding quads in the Sahara.
Long linen/khaki shorts – Because neither men or women should walk around with their knees displayed, it's best to bring a pair of long fitting shorts with you. Linen, cotton or khaki are best for the warm weather.
Long skirts/dresses – Just because women should be covered doesn't mean they have to roast in the heat. Pack several long, flowing dresses and skirts so you can respect the local culture while keeping cool. And remember, if your dress is sleevless or has thin straps you should always pair it with something to cover your shoulders.

---
3. Staying Comfortable in Morocco – The Final Details
---
The key to enjoying your trip is to travel comfortably! Whether you're flying directly to you destination, taking a road trip to see the top sites or camping in the Sahara desert. The following items will keep you comfy, in a good mood and most importantly – relaxed!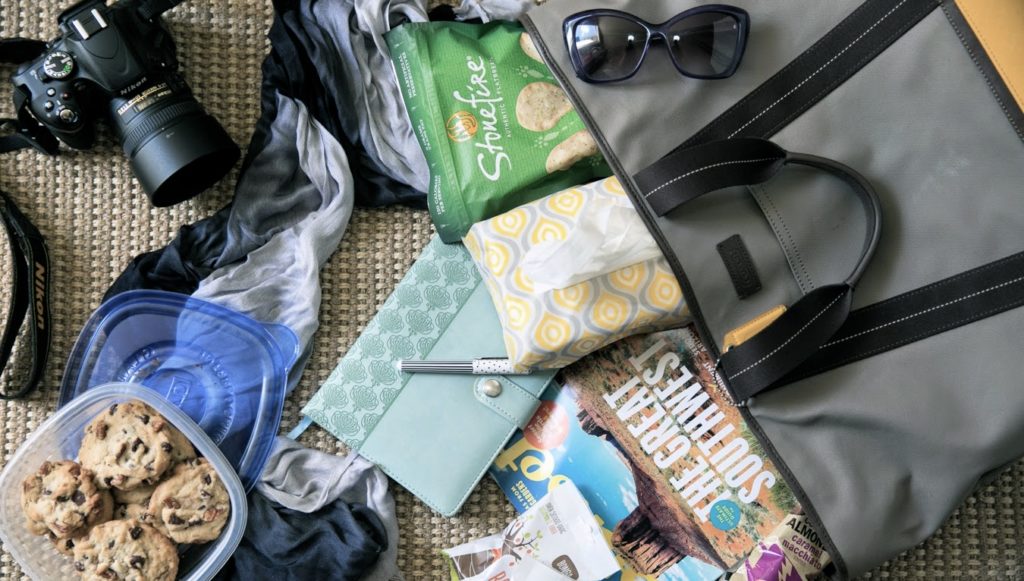 Sleeping mask & ear plugs – This is another for anyone doing a road trip through Morocco. Most likely you'll be sharing a van/bus/jeep with several people and you might find yourself needing some peace and quiet.
Snacks – Moroccan food is delicious and we know you'll love the new food that you encounter during your trip. That said, packing some snacks that you're used to or that will give you comfort is a good idea – just in case.
Neck pillow – The drive between Marrakesh and the Sahara desert takes nearly 2 days with several stops along the way. Save yourself some discomfort and pack a pillow.
Water & beverages – You don't have to pack these items from home, but we recommend stocking up at beginning of your trip. You can't drink the tap water in Morocco so always have a large bottle of water in supply.
Small backpack/bag – We recommend bringing a versatile bag that is smaller than your luggage but larger than a purse. This can be used for longer day trips, an overnight excursions and as a carry on on your bus/jeep if your taking a road trip.
Dramamine (or equivalent) – If you will be driving between cities (particularly between Marrakesh and the Sahara) you should defintely pack some motion sickness medicine. The winding roads and high altitudes and effect anyone and it's always better to be prepared.
Duffle Bag or Large Backpack – Morocco's streets are uneven, small and often very dirty. We recommend bringing a bag that you can carry on your shoulders and avoid having to drag anything along the ground.This will also force you to back lighter than you would with a large rolling luggage.
4. Travel to Morocco with Citylife Madrid – Trips Calendar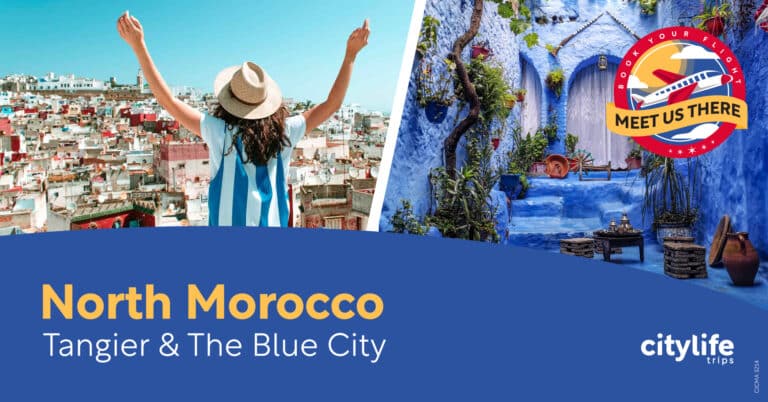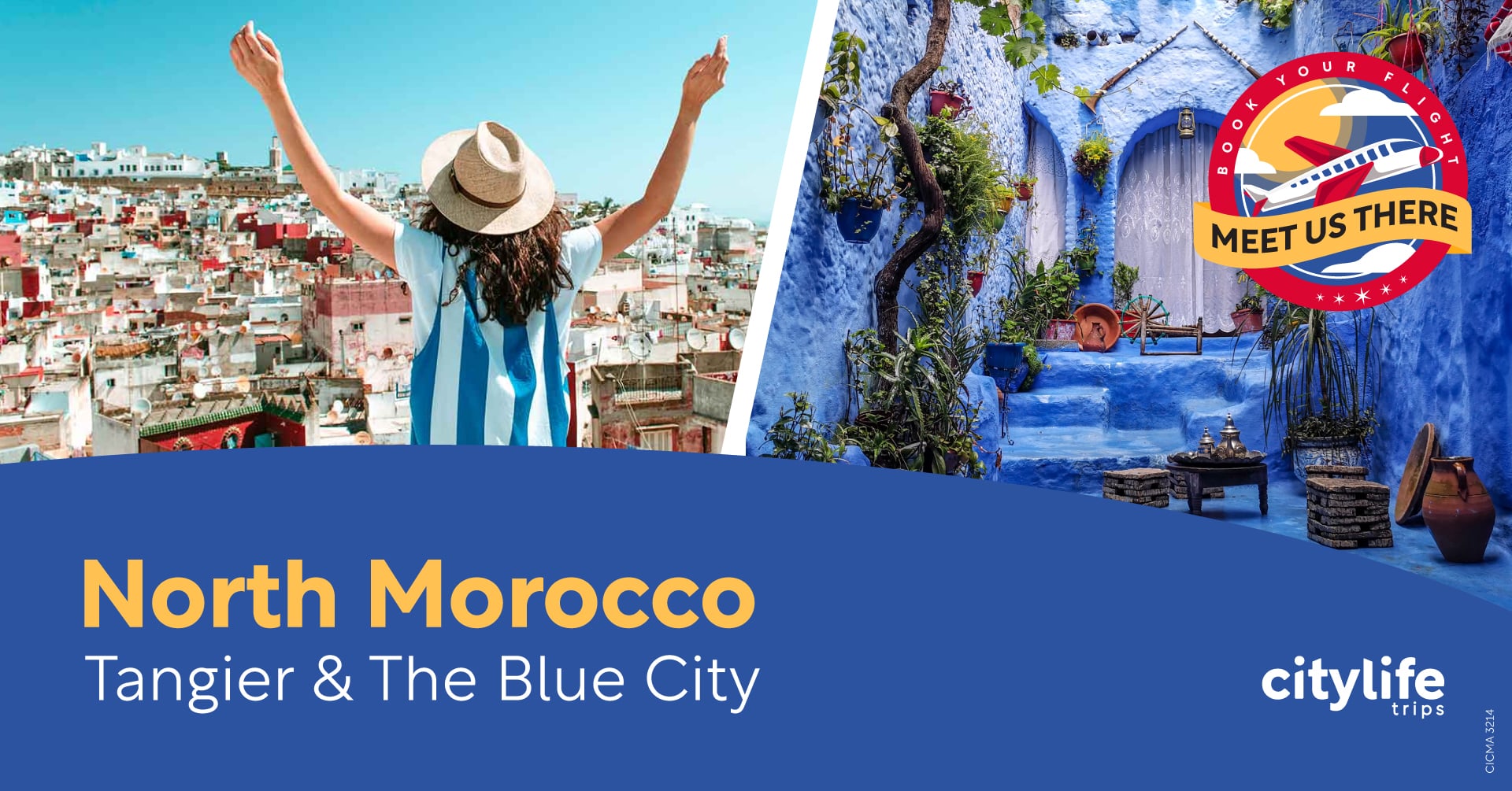 October 6 @ 13:00
-
October 8 @ 22:00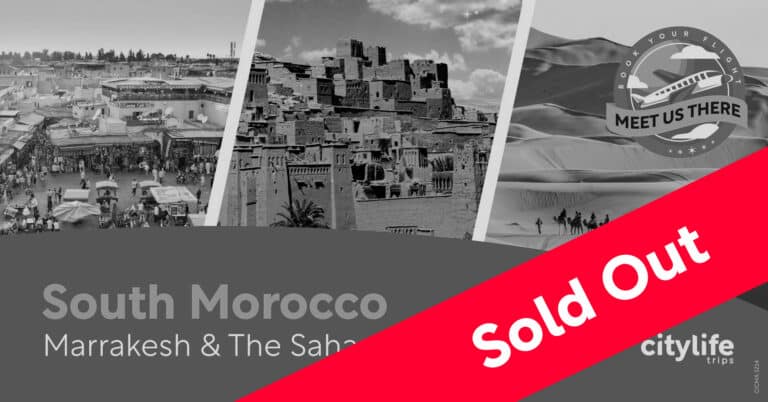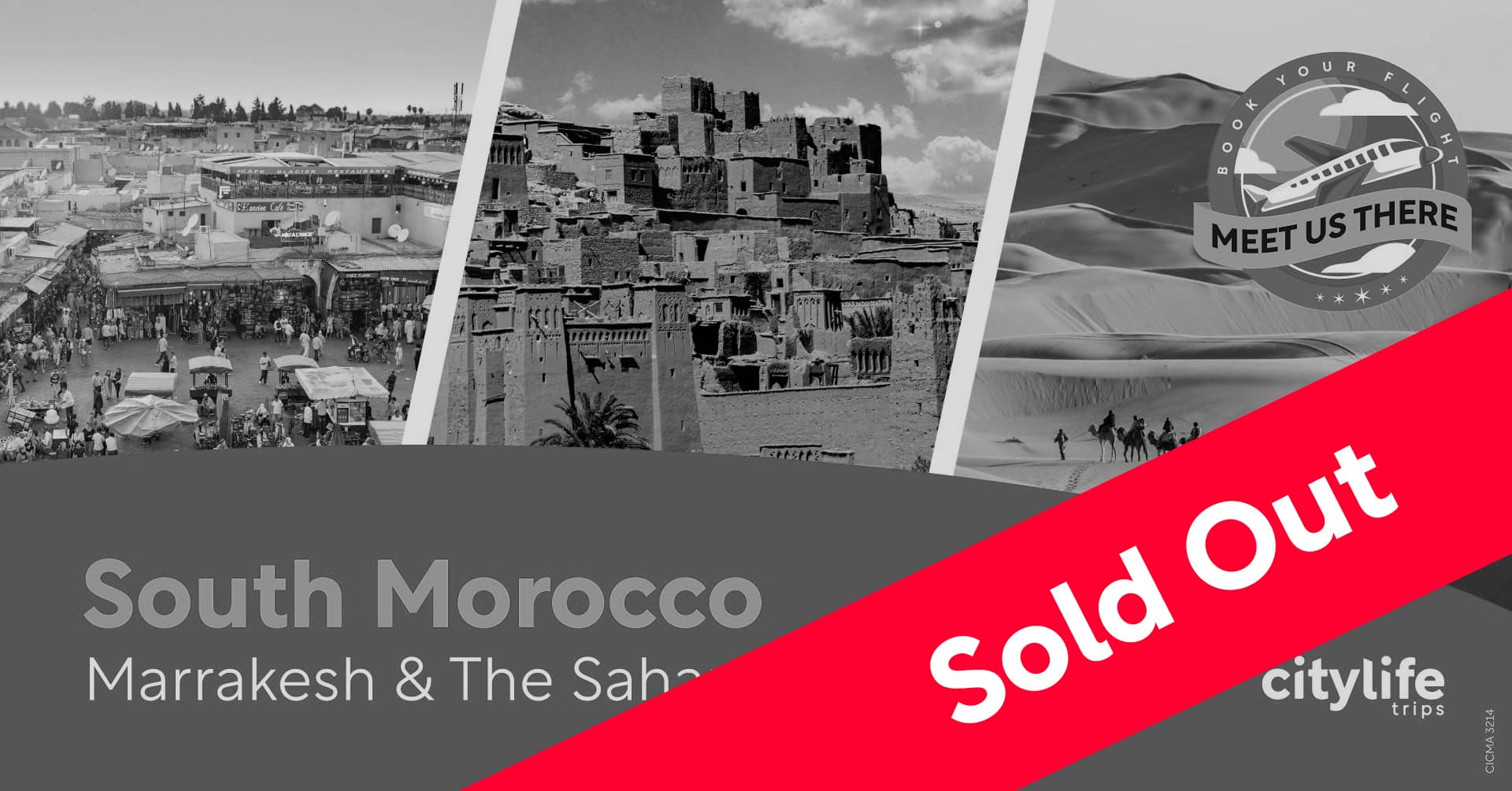 October 18 @ 22:00
-
October 23 @ 01:00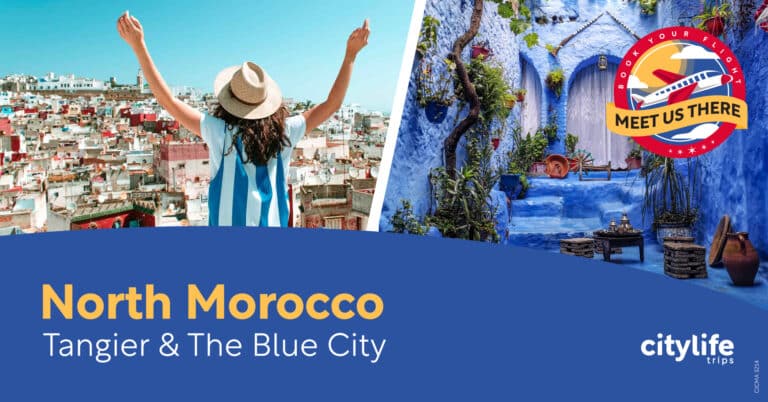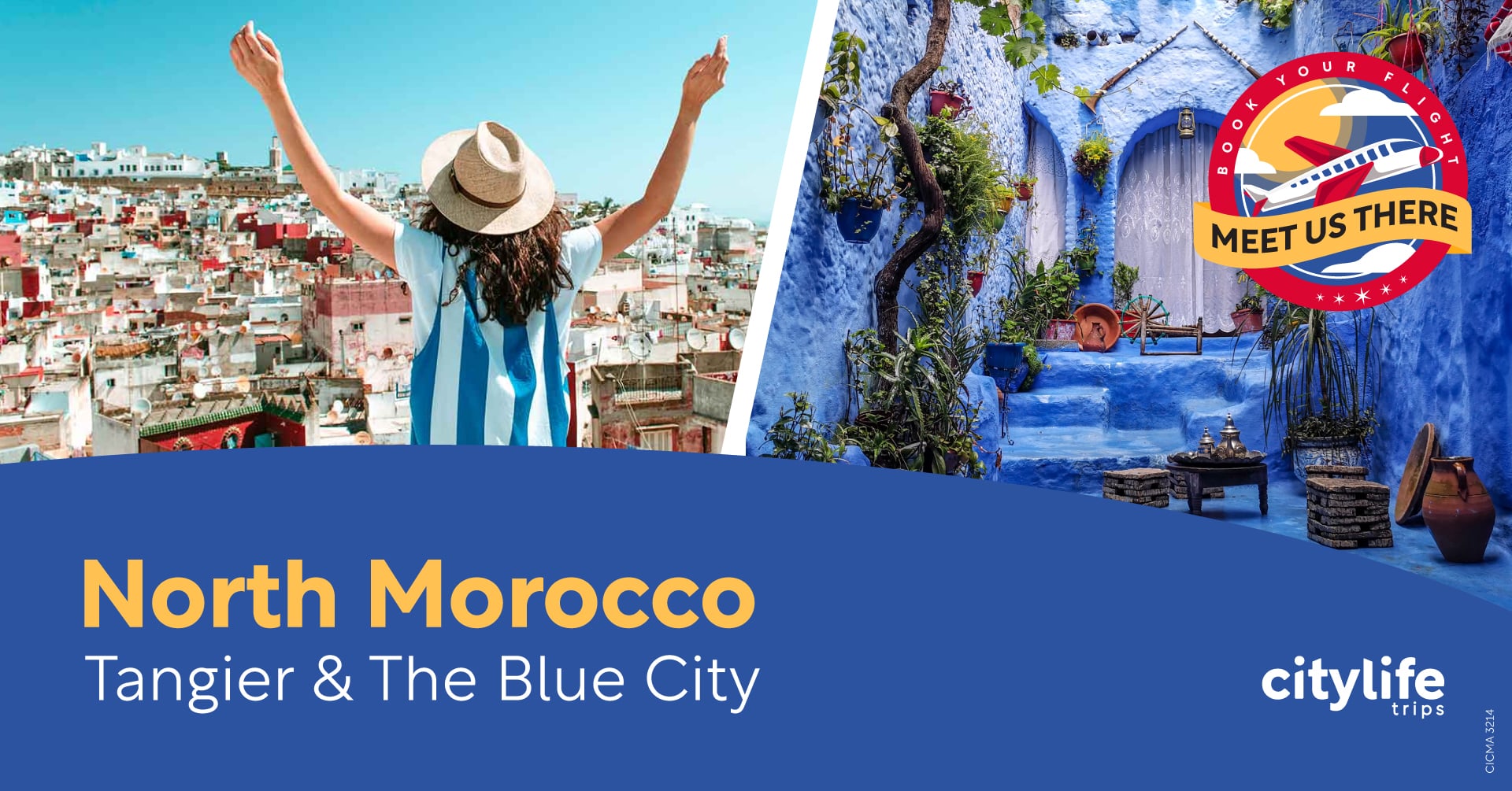 October 20 @ 13:00
-
October 22 @ 22:00
5. Packing for Morocco FAQ
---
---