Black Friday España 2016!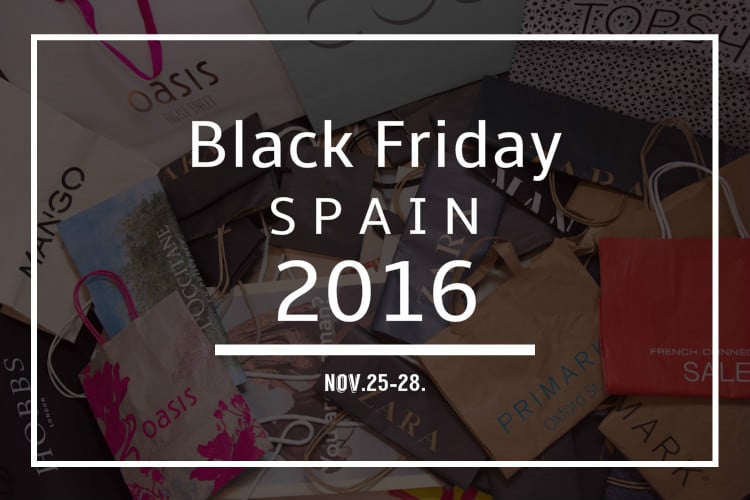 Are you ready to shop 'till you drop? The concept of Black Friday is relatively new to Spain, but that hasn't stopped them from embracing it on a massive scale! The tradition started in The United States as a way to kick off the Christmas shopping season right after the Thanksgiving festivities. Obviously, Spain doesn't celebrate thanksgiving but the concept of massive sales across the country is appealing enough to attract participates! This year Black Friday lands on November 25th but actually, the sales will extend throughout the whole weekend! But the more exciting aspect of this Black Friday action is Cyber Monday (November 28th)! This is where the deals switch from in-store locations to online platforms. That's right, major sales online, all day.
You'll have to keep up with the official website to check out which stores are hosting what sales at which times, but the savings are said to be between 30%-80%! Participating stores include: FNAC, Corte Inglés, H&M, Casa de Libros, Bershka, Desigual, The Body Shop, Amazon, Nike, Media Markt, Ikea, Pull and Bear!
Your friendly neighbourhood travel guide,
– Leah