Christmas Shopping in Madrid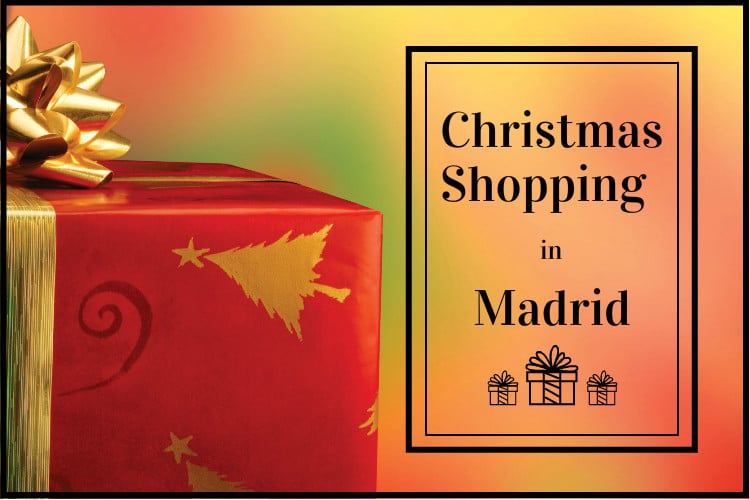 As the capital, Madrid is an extremely metropolian city. Everywhere you go you can find something to do, somewhere to go and some things to buy! But, sometimes so many options can leave you with nothing! Where should you shop? What areas and Spanish clothing brands offer the right styles for you? What is even more difficult, is shopping for someone else, expecially during the Christmas hustle! We have highlighted some of the best shopping districts in the city to help you narrow your search so you can start your christmas shopping stress free!
Sol & the City Center
This is the best area if you are a fan of one-stop shopping. Get it all done in one day in Sol and the area near Opera metro stop. Not only are the stores usually bigger (offering you more options), but often there is more than one of each store within a 3 block radius – even more options! Sol offers an array of brand of all different price ranges and merchandise. From shoes and clothes to home decor and appliances, Sol should be your first trip!
Corte Inglés
If you're on a budget, avoid bulk shopping at any of the shopping malls called Corte Ingles, because it's a little pricey. That being said, you can find high quality items from clothing to home appliances and decorations. Most Corte Inglés' have 5 or 6 floors – all of which are dedicated to different items. These are one of the most popular shopping centres in the city and can be found in most neighbourhoods.
Salamanca
Got a christmas bonus? Did you save a lot of money? Or maybe you don't mind putting things on the plastic. Either way, Salamanca is Madrid's more prestigious and fancy barrio and there is plenty and I mean plenty of high end, designer a couture shops to be visited. Even if you only wish to window shop and get inspired, these stores are gorgeous and full of gift ideas.
XMAS Markets
If you haven't noticed yet, Madrid around Christmas time is pretty amazing – with the beautiful lights and adorable little christmas markets that take up every little plaza you can find. If your looking for something more heartfelt, home made and symbolic of the Christmas season. Why not pick up some gifts from these various Christmas markets scattered around the city? Almost every small plaza will be hosting a market, some with food and some with merchandise, so go out and explore! The biggest market in Madrid is the one in Plaza Mayor, go check it out!
Calle Fuencarral
Probably the most notorious shopping street in the city center, Fuencarral is dedicated  to indulgence. This pedestrian street starts at Gran Via and extends through Malasana and Chueca all the way to Metro Quevedo and is full of shops and restaurants. Make a day of your trip through Fuencarral – as you pass through so many neighbourhoods, you will really get the feel of Madrid's culture and unique character.
Las Rozas Village
Yes, this is a little out of the way but when it comes to the Christmas season Las Rozas Village (NOT Las Rosas) is the place to be. You can get to the village by normal public transport, or jump on the Shopping Express bus that will take you straight to the center of the shopping village. If your interested, plan your trip to Las Rozas here.
Your friendly neighbourhood travel guide,
– Leah