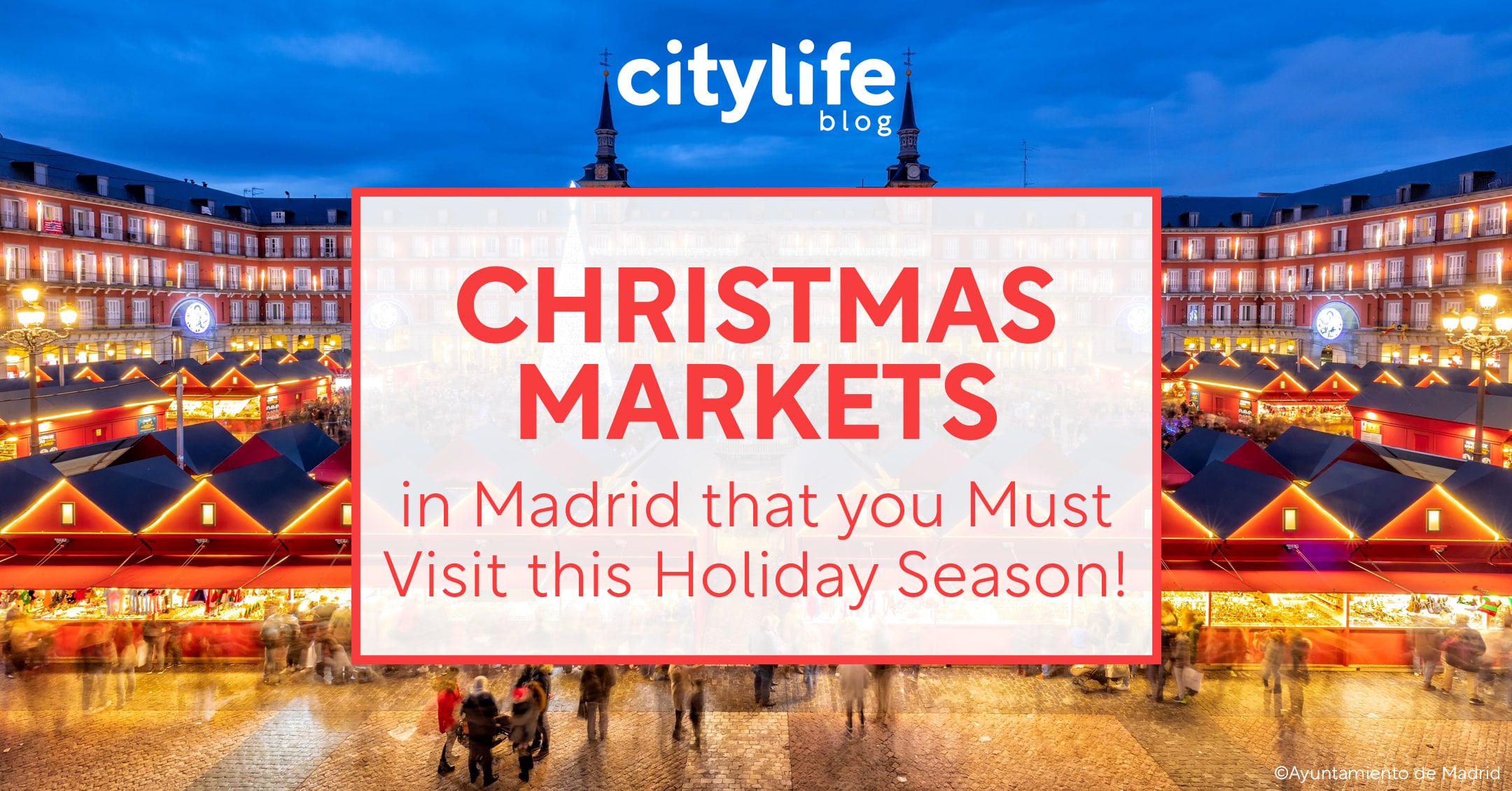 You may have noticed a big change on the streets once it hit December, especially at nighttime! We have officially been transported to the winter wonderland of Christmas lights that the city becomes from November 24th to January 6th! Now that the streets and skies are illuminated with Christmas cheer, it's time to check out some of the most popular wintertime attractions, all of the cool Christmas markets that Madrid has to offer! Here is your comprehensive list of where you should be going this December!
1. Mercado Tradicional Navidad de la Plaza Mayor
---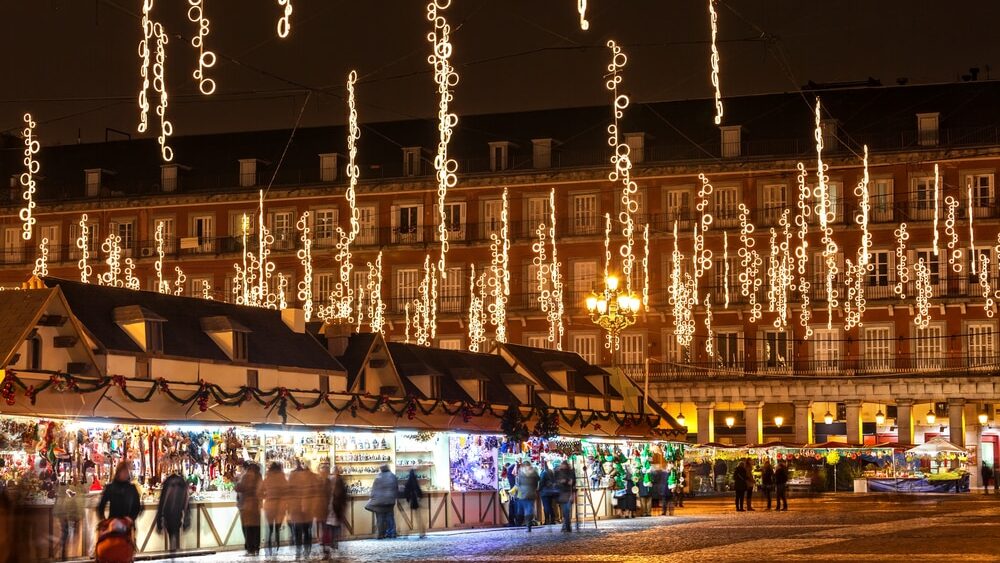 This is the big one. Already one of the most famous spots in Madrid, Plaza Mayor gets transformed into the city's most popular traditional Christmas market for the entire month of December. The balconies are adorned with beautiful candle-shaped lights, and 104 tiny red cabins line the square selling everything from nativity scenes and Christmas ornaments, toys and jokes for the Day of the Holy Innocents (Spanish April Fool's Day- December 28th). The market is very historic and has been held on the main square since the 19th century. It is the perfect place for all of those last-minute gifts for family and friends! Check out more about this market here.
Where: Plaza Mayor
When: November 25th – December 31st
2. Mercadillo de Navidad – El Corte Inglés Castellana
---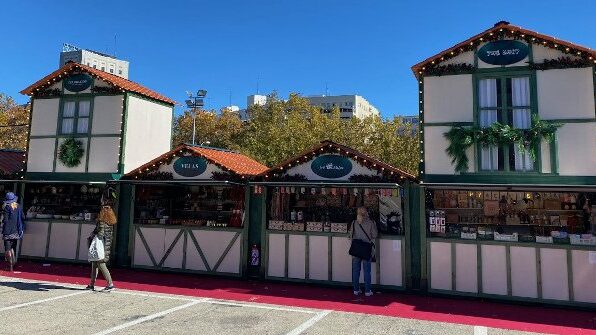 The Corte Inglés located near Nuevos Ministerios has really outdone themselves with this one! They have taken advantage of the large courtyard area in front of their store and set up a lovely Christmas market with a very traditional feel! The market is filled with cabins selling awesome gifts and decorations, but there are also many different food stalls for you to enjoy! From crepes and churros to burgers and croissants! But most importantly, this Christmas market has tradition Glühwein (mulled wine)! Check out more about this market here.
Where: Nuevos Ministerios
When: November 30th – January 5th
3. Feria de Artesanía de Recoletos
---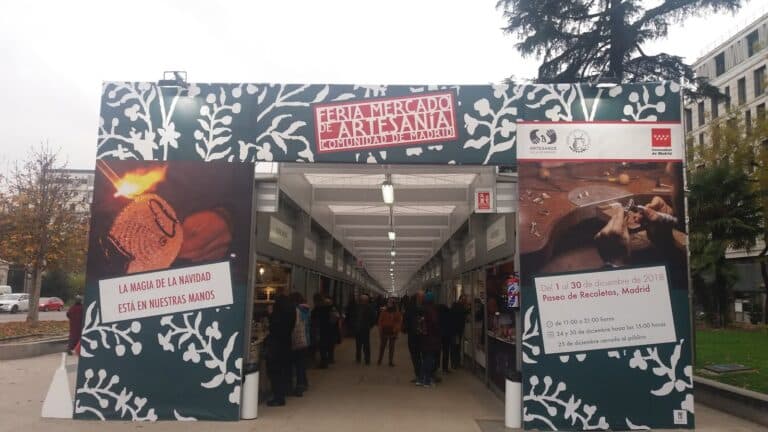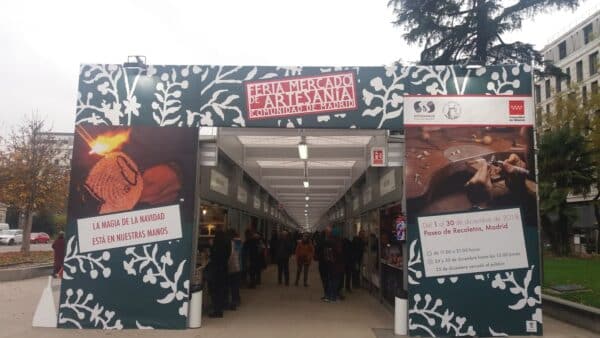 Head over to Recoletos to explore the famous Artisan's Market! This market features showcases of art and over 155 artisan workshops. It is run in conjunction with the Professional Association of Artisans, and will be running between the December 15th – January 5th. Head over to check out very unique products from Madrid as well as a myriad of other autonomous communities around Spain. You'll find everything here from toys and games, handmade musical instruments, woodworking, jewelry, ceramics, and clothing.
Where: Paseo de Recoletos
When: December 1st – 30th
4. Feria Dulces de Navidad (Christmas Sweets Fair)
---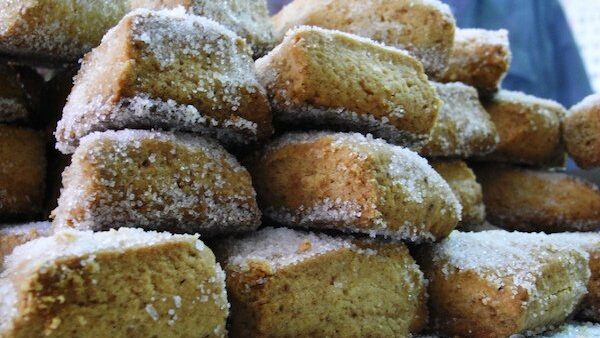 Nothing brings out a sweet tooth like the holiday season! For all of you sugar addicts out there, the Christmas sweets market in front of the Royal Theater in Plaza Isabel II is not to be missed! Sample all kinds of traditional holiday candies, cookies, and treats specific to Madrid as well as from several different regions of Spain here. Be sure to try some turrón, polvorones, marzipan, and pestiños! But it doesn't stop at Plaza Isabel II. Each year Madrid adds new market locations at various plazas around the city. They are all similar, and some even offer delicious boiled wine – just like the Germans!
Where: Plaza Isabel II
When: November 30th – January 5th
5. Mercadillo del Gato
---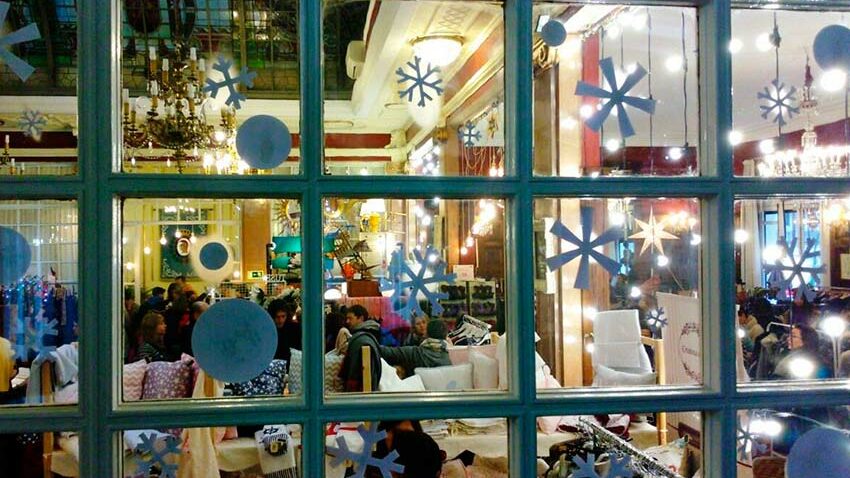 One of the most diverse Christmas markets in Madrid, Mercadillo del Gato is another must stop if you're looking for that special unique gift this Christmas. This is definitely one of the places that you'll want to do your shopping. The Mercadillo calls itself "a new concept in pop-up markets". These unique shops are full of one-of-a-kind trinkets, DIY and vintage goods, jewelry, clothing, and MUCH more.
Where: Mercadillo del Gato
When: 2nd – 9th December
6. Mercado de Diseño
---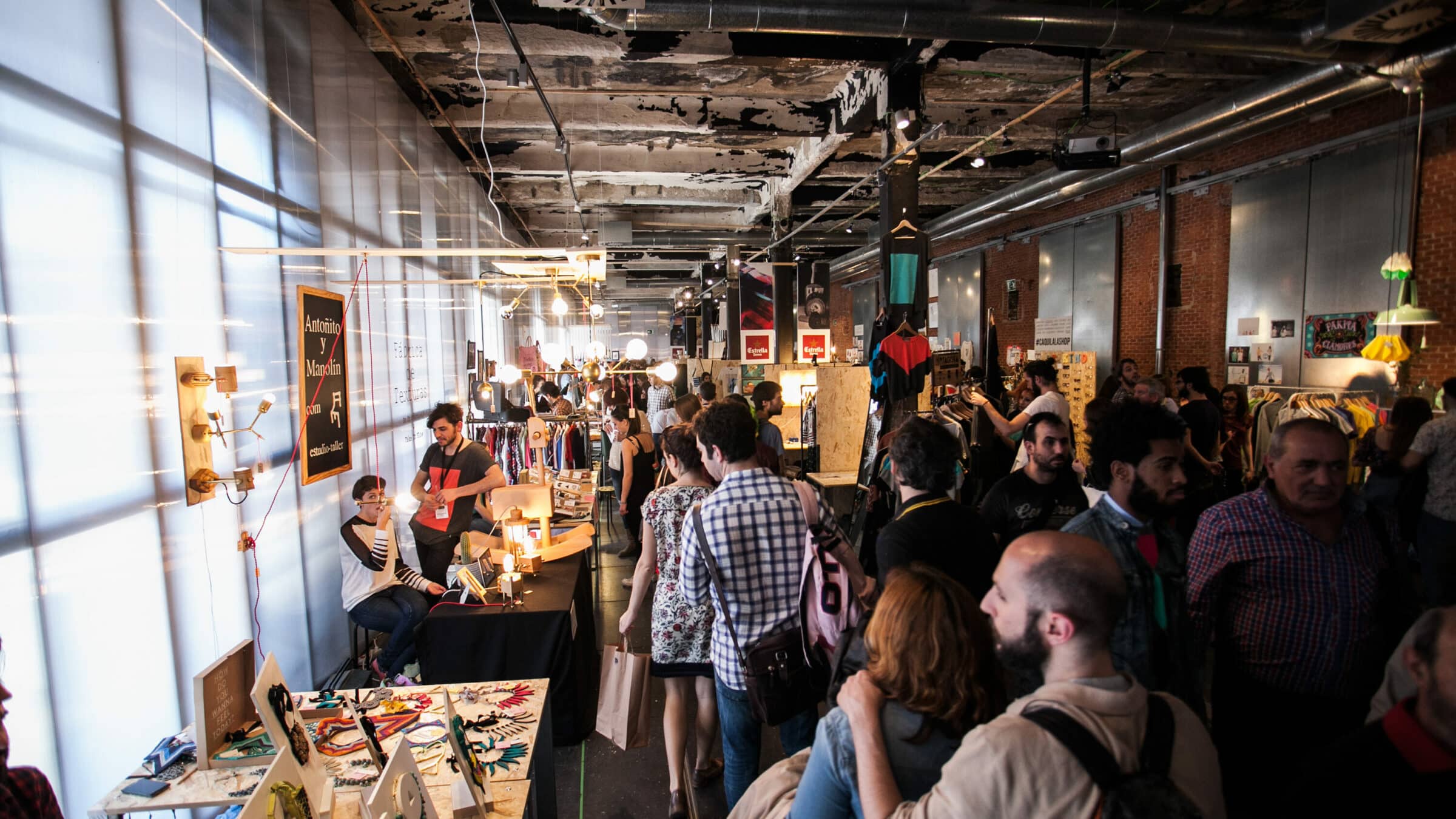 Located in the Matadero cultural center, to the South of Madrid, the Mercado de Diseños is a super special, limited time pop-up market. It is a unique meeting that brings together, arts, design, street food, gastronomy and live music under the same ceiling. The market, born in 2013, serves as platform for visibility and marketing of Spanish design, with the objective of bringing the designs of the emerging and veteran creators to the professionals, distributors and the general public.
Where: Mercado de Diseño
When: 16th – 8th January
7. Mercado de Motores – Christmas Edition
---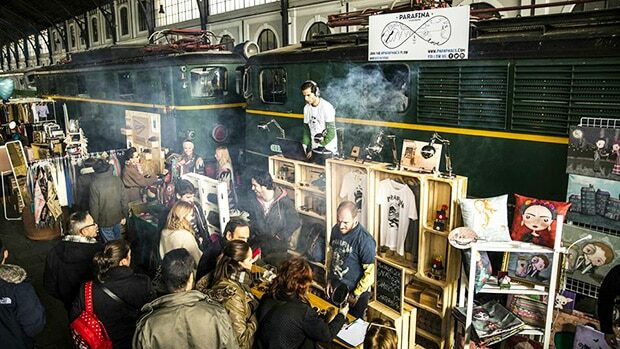 The famous Mercado de Motores will return to Madrid for the Christmas season. This market is known for amazing antiques, second hand clothing as well as artisan products! What sets this market apart from the rest is it's incredibly cool location. The market takes place inside the historic Railway Museum near Atocha!
Where: Mercados de Motores
When: 10th -11th December
8. La Navideña
---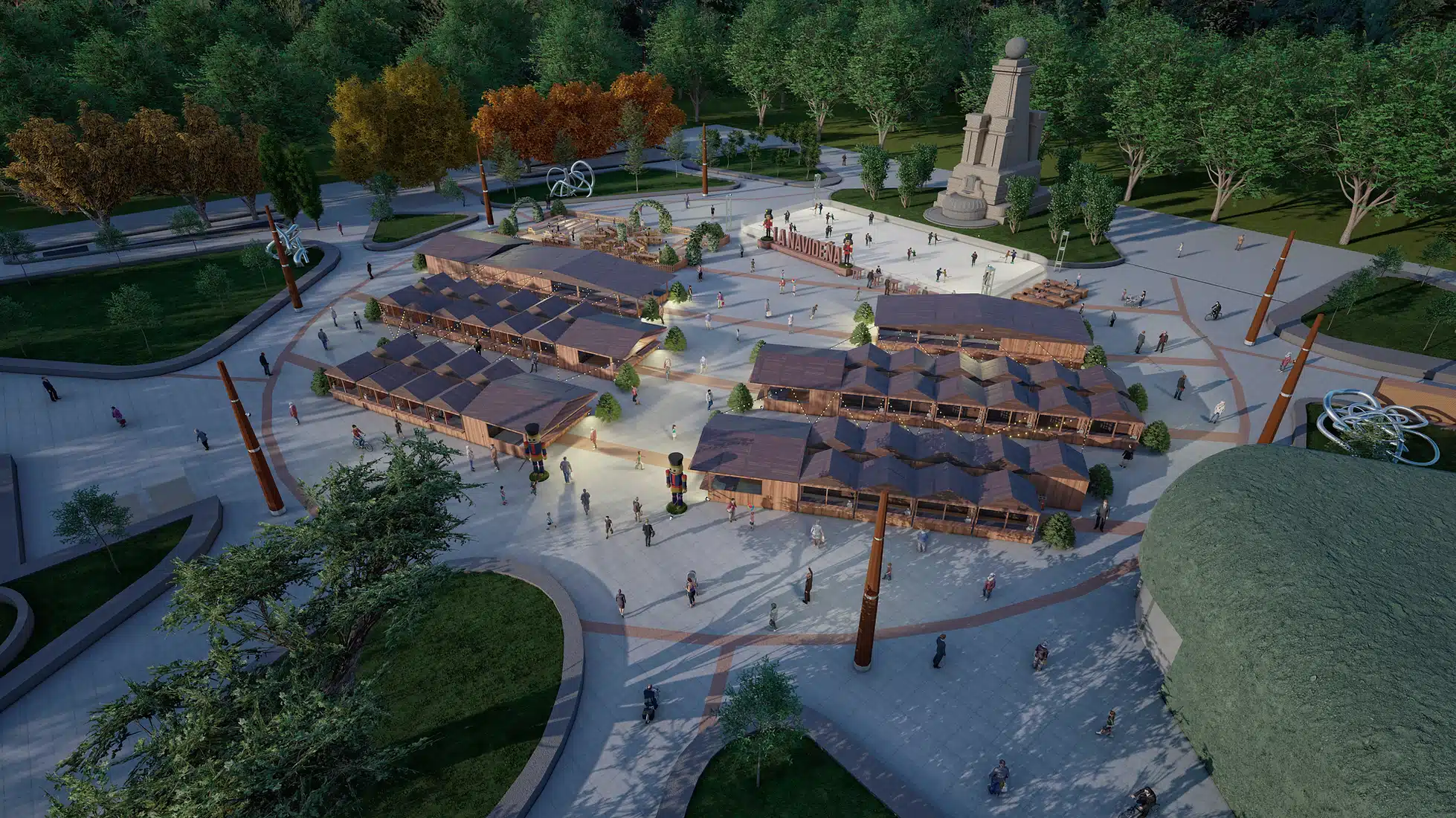 La Navideña, the Christmas market on Plaza de España is a must visit to get into the Christmas spirit. Like last year there will be a huge natural ice-skating rink (450 m2!) and some stalls to get food and drinks. Find our more on the official website.
Where: Plaza de España
When: November 25th – January 8th
9. Adventsbasar – German Christmas Market
---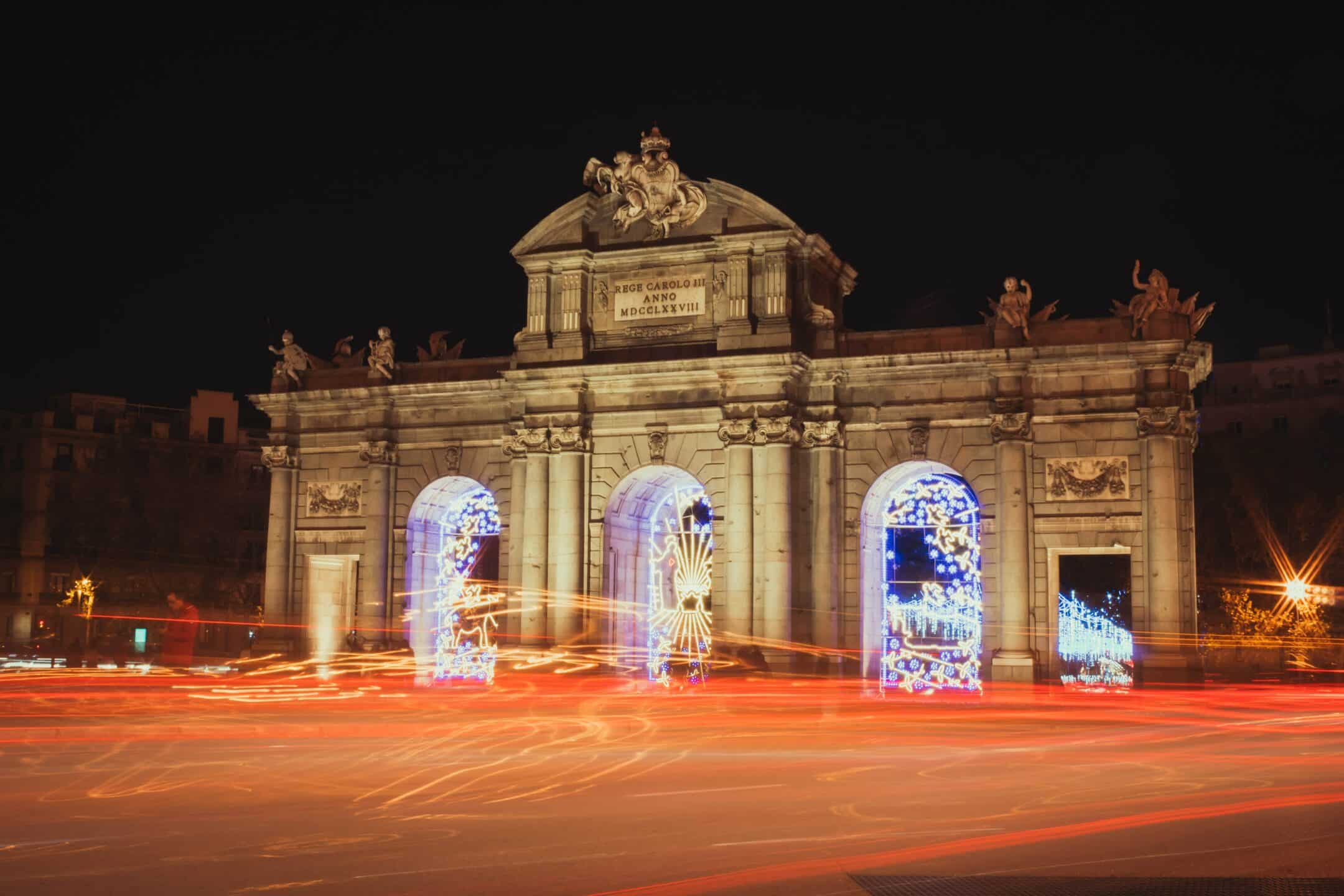 Adventsbasar is a German themed Christmas market. To visit this market, it is necessary to buy a ticket for 5€. On this market you can find clothes, books, Christmas decorations, typical German food, glühwein and more!
Where: Plaza de Colón
When: November 25th, 26th, 27th and December 4th
10. Mercado del Encanto
---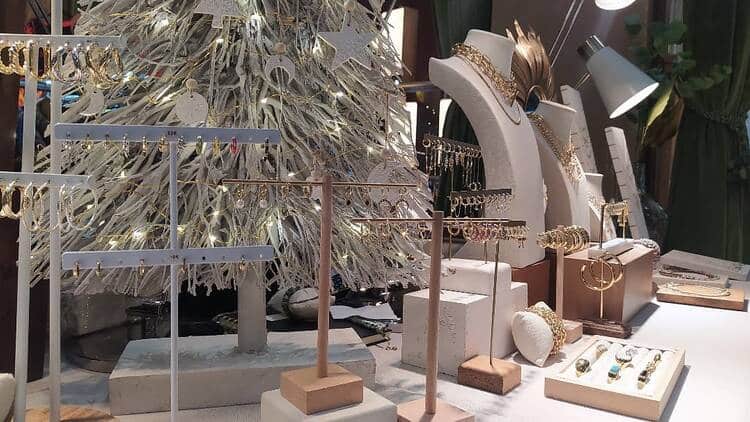 This market is located on the most known street of Madrid: Gran Vía! There will be 25 exhibitors and a wide range of decoration, accessories, fashion, jewelry, and children's toys. The opening hours will be from 11:30 to 21:00.
Where: Gran Vía 13
When: December 3rd- 1-th
11. Articus Christmas Market
---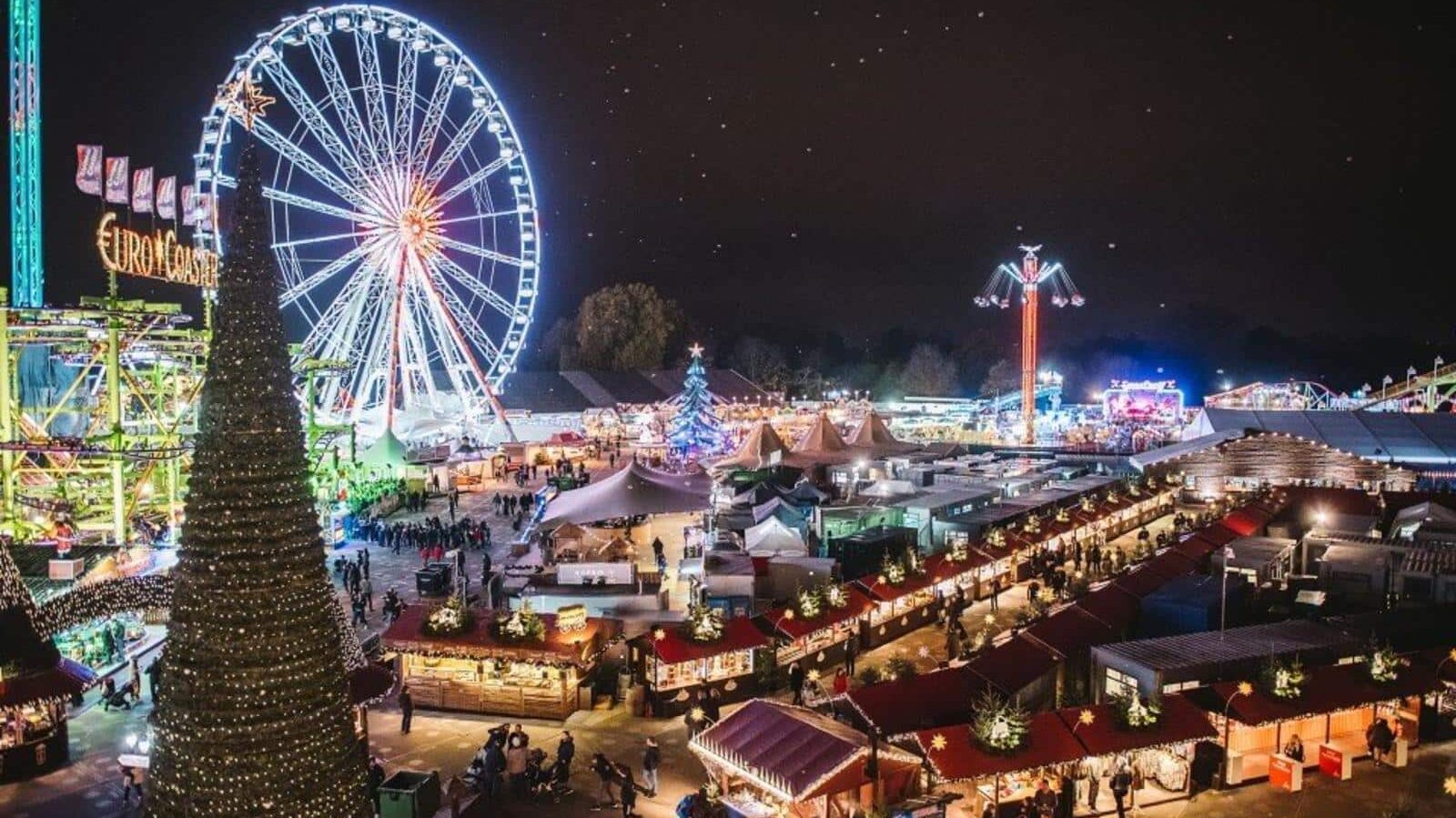 This will be the first edition of the Articus Christmas Market. On the market you will find Christmas themed crafts, creations of artists and different products from known brands. The Articus Chrismas market is located in the Casa de Compo and the opening hours will be from 11:30 until 00:00!
Where: Casa de Campo
When: December 16th – January 8th