Cines Princesa – Your Movie Theatre In The Centre Of Madrid In Original Version
Looking for a great movie theatre in the centre of Madrid which shows a large selection of movies in original version but also in Spanish?
Cines Princesa is a multiplex cinema located just in the city center of Madrid since 1992. They are passionate about cinema and this reflects in their programming. They show both comercial and independent films in their original language, including big blockbusters and Oscar contenders!
It's a cinema focused on the people, giving them the best attention and offering something different from other venues! It is for sure the only cinema in Madrid providing such a variet of films and such a large offer in original version.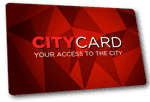 Last but not least, all City Card holders can enjoy a special offer established just for the Citylife Card called: Fantastic Fridays! Show your City Card when buying your ticket at the movie theatre and save money! Discounts apply every Friday afternoon in the first session of any movie starting from 4 pm to 5 pm!
To book tickets online or to check out what's on, simply click here. We also recommend to check out their blog to be up to date on official news! In case of any doubts, the Cines Renoir team is available via phone (91.542.27.02) in the mornings or via email (contacta@cinesrenoir.com). Enjoy your movies!
[Versión española]
Estas buscando un buen cine en el centro de Madrid que ofrezca películas en versión original y en castellano?
Cines Princesa que se encuentra en pleno Madrid desde 1992 refleja su pasión por el cine en su extenso programa. Ofrecen tanto películas comerciales como cine independiente en su idioma original. Incluyen tanto los grandes éxitos como premiados al Óscar.
Se centra en la gente, otorgando la mayor atención y ofreciendo algo diferente al resto. Es sin duda alguna el único cine de Madrid que ofrece esta gran variedad de películas.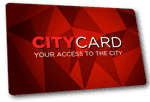 Por último, todos los miembros de la City Card disfrutarán de una oferta especial que se llama Fantastic Fridays! Mostrando tu City Card al comprar tus entradas en Cines Princesa ahorrarás dinero! Descuentos aplicables todos los viernes por la tarde en la primera sesión que empieza entre las 16.00 y 17.00 horas!
Para comprar tus entradas online o para ver la programación, haz click aquí. Te recomendamos también de echar un vistazo al blog del cine para recibir noticias sobre el mundo del cine! En caso de cualquier duda puedes contactarles por las mañanas via teléfono (91.542.27.02) o por mail (contacta@cinesrenoir.com). Disfruta de tus películas!