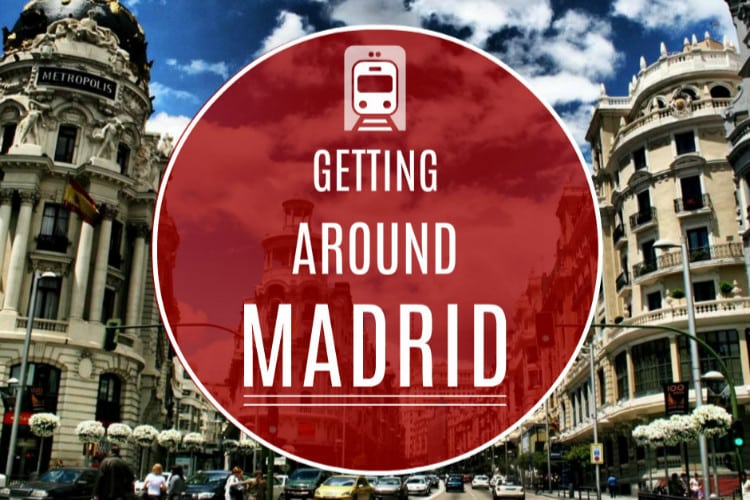 Madrid tiene uno de los mejores metros del mundo, está muy bien distribuido y puede llevarte a casi cualquier parte de la ciudad. Además del metro, el tren y el sistema de autobuses de Madrid son extremadamente accesibles. Casi todos los estudiantes de Madrid usan el transporte público en su rutina diaria. La forma más fácil y práctica de hacerlo es usando un abono de transporte mensual que permite utilizar cualquier medio de transporte público de Madrid. El primer paso para ello es solicitar la tarjeta de transporte y una vez que la obtengas podrás recargarla mensualmente, lo que conocemos como abono (válido por 30 días).
¿Qué es el abono ("normal"/"joven")?
El abono te garantiza acceso a todo el transporte público de la ciudad dependiendo del tipo de tarjeta que tengas. El precio de tu abono mensual dependerá de tu edad y de las zonas de Madrid por donde viajes. Deberás elegir entre el abono Joven (menos de 26 años, sólo 20€, todas las zonas incluidas) y el Normal (entre 26-65 años). Las zonas son: A, B1, B2, B3, C1, C2, etc. La Zona A incluye las zonas céntricas de la ciudad. Pincha aquí para obtener información más detallada sobre las tarifas del abono según las zonas.
¿Cómo lo consigo?
Para ahorrarte tiempo, dinero y prisas (existen enormes colas de estudiantes solicitándola al comienzo de cada semestre), te recomendamos que solicites tu tarjeta de transporte online unas 4 semanas antes de tu llegada a Madrid. Descarga la guía Madrid Essentials y sigue las instrucciones paso a paso para conseguir tu tarjeta sin estrés. Puedes utilizar la dirección de la oficina de Citylife Madrid como dirección de envío: Citylife Madrid  | Calle Gran Vía 22 – Duplicado, 2ª Planta | 28013 Madrid.
Después, lo único que te tendrás que hacer es pasarte por nuestra oficina para recoger tu tarjeta al llegar a Madrid. En la oficina además tendrás la oportunidad de conocernos, hacernos cualquier pregunta, conseguir gratis el "Madrid Starter Pack" y pedirnos una tarjeta SIM española para tu teléfono. Como siempre, todos estos servicios son completamente gratuitos. Una vez hayas recogido tu tarjeta podrás recargarla en las máquinas situadas en diferentes estaciones de Metro, estancos o en los cajeros automáticos de "Bankia" en Madrid.
Aquellos que no hayáis podido solicitar vuestra tarjeta a tiempo, siempre podéis pasaros por la oficina de Citylife Madrid para obtenerla!
El Abono "Trimestral Universitario"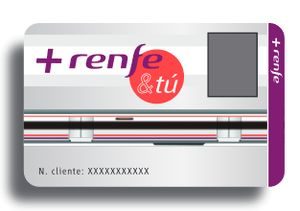 The University trimestral transport card allows students of universities outside the centre of Madrid to avail of an unlimited amount of journeys to and from their campus, for a fixed price. To get your hands on the card, students must have the correct student ID of their university, including Universidad de Alcalá de Henares, Autónoma de Cantoblanco, Carlos III de Madrid, Universidad Rey Juan Carlos and all Erasmus students. This unique transport card is especially useful for students of the universities outlined above, but even more so for those above the age of 26 who cannot avail of the cheap student abono.
The prices of the university travel cards vary depending on the zone in which the university is located. For Zones 1 & 2, the price of the card is €87,75 trimester, and €110,90 for Zone 3. These prices will most certainly be welcomed by those of you who are required to spend a lot of money travelling to and from your university campus, with prices varying by the time and date on which you travel.
La Tarjeta "Multi"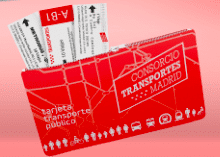 The transport authorities of Madrid's transport authorities recently indtroduced a new contactless "multi-card". With this innovative move you can now top up and use your "multi-card" to store all of your transport tickets, such as simple Metro and Light Metro tickets or ten-trip tickets for the interurban. This fairly new monetary card will act like a wallet card, leaving behind many of the old magnetic-striped metrobus tickets that litter the streets and Metro stations of the capital. The price of the card is only €2.50, available at metro stations and tobacco stores.
¡Reserva tu Madrid Starter Pack de manera gratuita y recógelo a tu llegada!
No olvides reservar tu Madrid Starter Pack de manera totalmente gratuita aquí. De este modo podrás recogerlo cuando hayas llegado a la ciudad. Una vez te encuentres en nuestra oficina, ¡tendrás la oportunidad de hacernos tus preguntas y obtener toda la ayuda que puedas necesitar gratis! Lee más aquí.
¡Disfruta de tu estancia!
– Leah