Getting Around in Madrid: Find out What Transport Tickets you Need!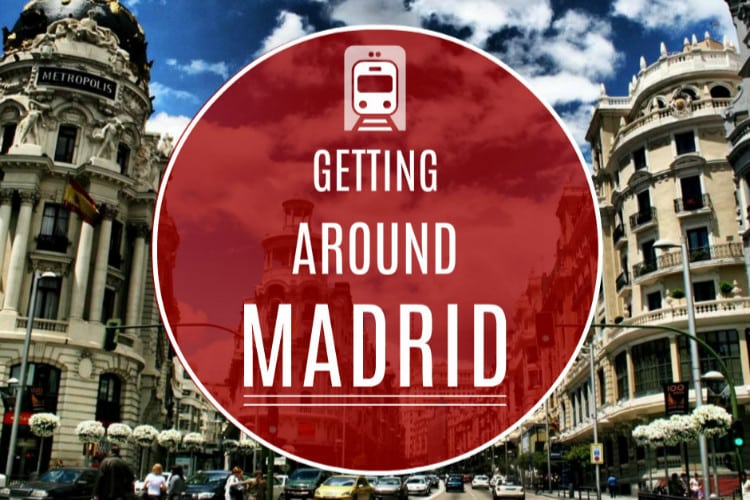 Madrid has one of the best underground systems in the world. It's very well organized and can get you almost everywhere in the city. Aside from the metro, Madrid train and city bus system is also extremely accessible! Almost all students in Madrid use the public transportation system on a daily basis. The cheapest and most convenient way is to get your monthly transportation pass which gives you full access to all Madrid public transportation. The first step is to order your transportation card. Once you have your card, you can top it up with a monthly credit called "Abono" (valid for 30 days).
The Monthly Transport Card (Abono)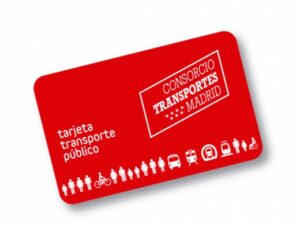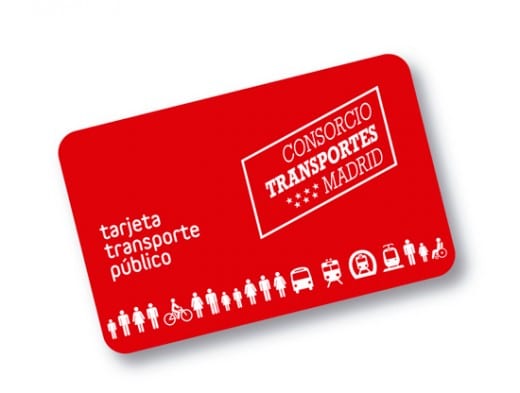 The abono grants you access to all public transport in the city depending on the type of card you get. The price of your monthly abono depends on your age and the zone of Madrid where you will be traveling within. You will be required to choose between the abono "Jóven" (less than 26 years of age, only 20€, all zones included!) and the abono "Normal" (between 26 and 65 years of age). The Zones are: A, B1, B2, B3, C1, C2, etc.. Zone A includes the city's central areas. Please click here for more details on abono fares per zone.
In order to save time, money and hassle (huge waiting lines student during peak arrival times at the beginning of each semester), we recommend that you apply for your transportation card online about 4 weeks before you come to Madrid! Download the free Madrid Essentials guide for step by step instructions to get your card the stress free way! You can use the Citylife Madrid office address as the shipment address: Citylife Madrid  | Calle Gran Vía 22 – Duplicado, 2nd Floor | 28013 Madrid.
Then you simply stop by our office to pick up your card after your arrival in Madrid. While at our office you will get the chance to get to know us, ask all your questions, get your free Madrid Starter Pack, and pick up your new Spanish SIM card for your phone. As always, all of these services are completely free of charge :)! Once you have picked up your card you can top-up at any machine located in metro stations around the city, at "Estancos" or at Bankia Madrid ATMs.
Those of you who couldn't request the transportation card ahead of time, you can always stop by the Citylife Madrid office to obtain your card instantly!
The Abono Trimestral Universitario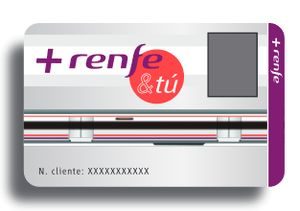 The University trimestral transport card allows students of universities outside the centre of Madrid to avail of an unlimited amount of journeys to and from their campus, for a fixed price. To get your hands on the card, students must have the correct student ID of their university, including Universidad de Alcalá de Henares, Autónoma de Cantoblanco, Carlos III de Madrid, Universidad Rey Juan Carlos and all Erasmus students. This unique transport card is especially useful for students of the universities outlined above, but even more so for those above the age of 26 who cannot avail of the cheap student abono.
The prices of the university travel cards vary depending on the zone in which the university is located. For Zones 1 & 2, the price of the card is €87,75 trimester, and €110,90 for Zone 3. These prices will most certainly be welcomed by those of you who are required to spend a lot of money travelling to and from your university campus, with prices varying by the time and date on which you travel.
The "Tarjeta Multi"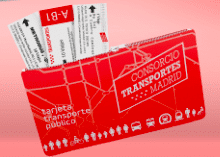 The transport authorities of Madrid's transport authorities recently indtroduced a new contactless "multi-card". With this innovative move you can now top up and use your "multi-card" to store all of your transport tickets, such as simple Metro and Light Metro tickets or ten-trip tickets for the interurban. This fairly new monetary card will act like a wallet card, leaving behind many of the old magnetic-striped metrobus tickets that litter the streets and Metro stations of the capital. The price of the card is only €2.50, available at metro stations and tobacco stores.
Don't forget to reserve your free Madrid Starter Pack here, so that you can conveniently pick it up upon your arrival in the city. Once in our office you can take the opportunity to ask us all your questions and to get all the help you may need for free!
Your friendly neighbourhood travel guide,
-Leah