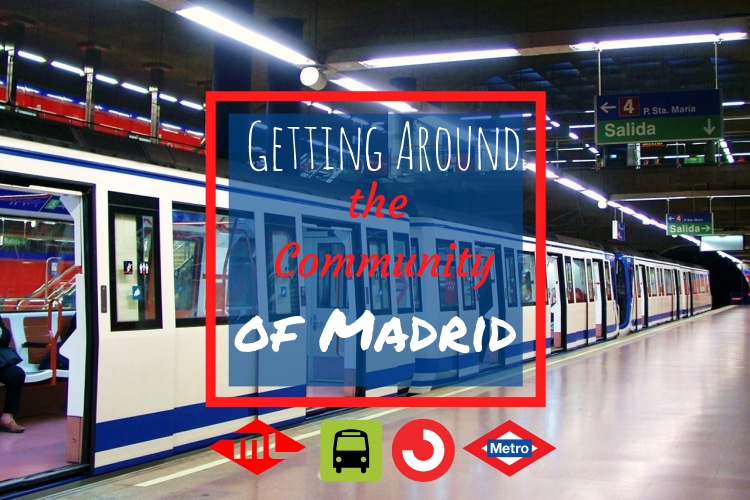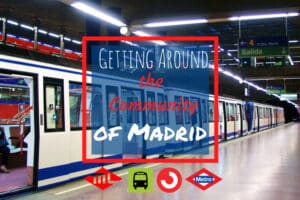 [Pincha aquí para la versión en español]
If you're moving to Madrid, you'll be happy to hear that there are various different means for you to transport around the city and surrounding community of Madrid. Certain parts of the transportation system of Madrid run 24/7. While most others run for the majority of the time! The public transport in Madrid is clean, fast, and well maintained. It contains 13 different metro lines, 170 bus lines, and ten longer distance train lines. All means of transportation come frequently, making it easy for you to get to your destination. There are also several different types of transportation cards you can purchase, if you plan on using public transportation in Madrid frequently. If you've lost your transportation card, then click here to find out what to do next. Fun fact, this year (2019), Madrid celebrated its 100th anniversary of the metro!
Check out the first half of this article to see all your options for travel within the Community of Madrid. On the other hand, scroll to the second half of this article to view all your options for travel if you want to head outside the Community of Madrid.
Traveling Within the Community of Madrid
Option 1: Metro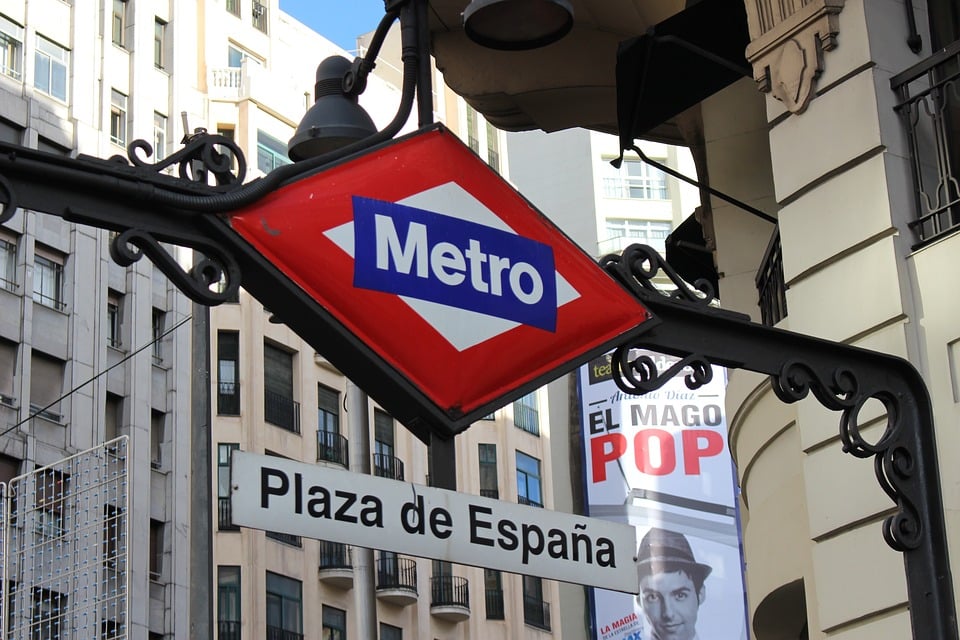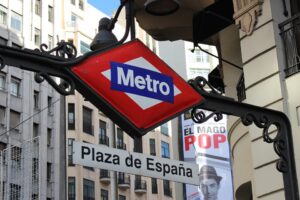 Within the city of Madrid, the metro is the most used means of public transport. As previously stated, there are 13 metro lines in the city of Madrid for a grand total of 301 metro stations in Madrid, creating a way to reach virtually any destination in the city of Madrid quite easily. There are several metro stops that double as libraries! At these stops, one can borrow a book from the Bibliometro, and then drop this book off at the next stop. In addition to the Bibliometro, Madrid's metro is full of culture and beauty. The metro runs from 6:05 AM until 2:00 AM. The last metro train of each line goes out from its starting destination at 1:33 AM, so the time you can catch the last metro will depend on how far your metro stop is into the line. The metro is only closed for these brief 4 hours in the night. During this time, you'll be able to take night buses to get to your destinations (read below under Bus section). Click here to see the official metro timetables. For a map of the Madrid metro, click here.
A single ticket for the metro costs between 1.50€ to 2€, depending on where you're going. If you're visiting Madrid for just a short period of time, then you can buy a ten time use metro card (with airport metro fee included) for around 15€. However, if you're a student (under the age of 26) coming to Madrid to study for a long period of time, then you can purchase an "Joven Abono" metro card with unlimited rides to any station in the city (and surround community of Madrid) for 20€ per month. A purchase of an Abono metro card also includes unlimited rides on the Cercanias train, bus services, and light metro rail. Continue reading to discover more about each of these transportation options. This card is great to cover your transport back and forth to class! To read more how and where to get your Abono metro card, click here. To find out what to do if you've lost your metro card, click here. Be sure to guard your things carefully on the metro, as pick-pocketing is the largest crime here in Madrid.
Option 2: Bus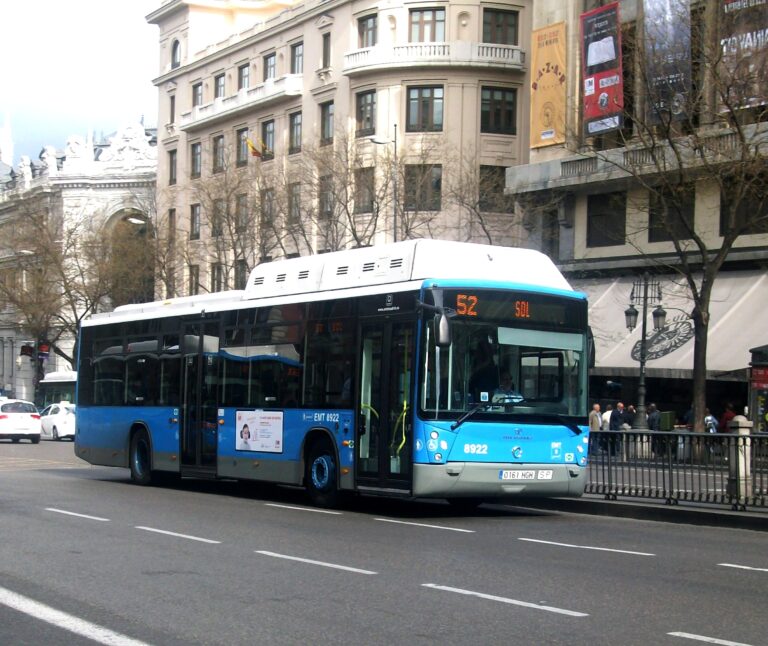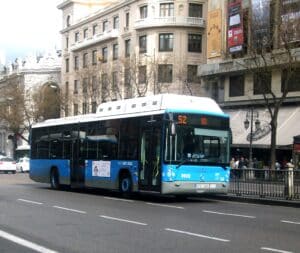 The Madrid bus system is the method of transportation that covers the most area in Madrid and the surrounding community. With over 10,000 bus stops, there is a bus to get you from practically any point in the city to another. Compared to the metro, the downside to the bus is that you often can get stuck in city traffic. Within the city of Madrid, the bus system is called EMT Madrid. An interactive map of all the different stops this system has can be accessed here. This map allows you to put in your start and end point, and will show you what routes to use. If you download the EMT Madrid app from their website, you'll be able to view live wait times and routes for all the buses in Madrid.
A one-way ticket for a bus in Madrid will cost you 1.50€, however, if you have an Abono card, then you can use this for unlimited bus access. The buses in Madrid run from 6:00 AM to 11:30 PM, depending on the bus line. Madrid also has night buses, which run from 11:55 PM to 5:50 AM, to get you home from those late nights at the club. These night buses cover most of Madrid, enabling you to get home no matter where you are. The majority of the night buses leave from the centralized location of the Plaza de Cibeles and travel to the rest of the city. Click here to see the schedule and map of the EMT night buses. To read more about busing around Madrid, click here.
If you're living in the Community of Madrid, don't fear, there are many bus options for you as well. Your Abono will also cover the fees for these buses. The bus service depends on which city you're staying in. Search on google "bus routes in insert your city here" to find the bus options that are available to you, depending what city in the surrounding Community of Madrid you're staying in.
Maybe you're not too hip on the bus and you want a quicker way to travel to your destination? Check out Cooltra, an affordable way to rent a scooter to get around the city. These scooters are environmentally friendly and easy to use! With the Citylife discount code you'll save money!
Option 3: Cercanias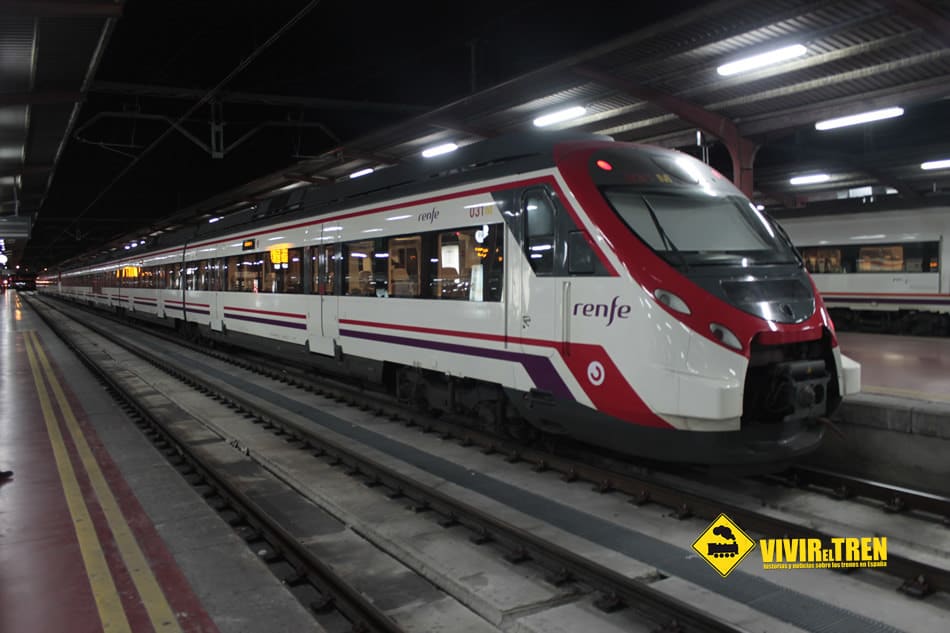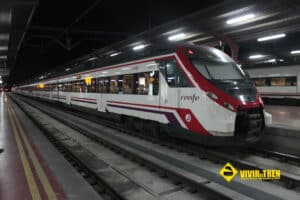 Cercanias (a subset of the R.E.N.F.E. train system) is a system of long distance trains that can take you to the suburbs of the Community of Madrid. Transportation around Madrid can be confusing as first, as Madrid is both a city, and a province. The city of Madrid is what you probably think of when you hear someone mention Madrid. However, Madrid is also a province with hundreds of different cities and villages included within it's territory. The Cercanias trains can help you get from point A to point B throughout the entire province of Madrid. Click the link here, to view a map of the province of Madrid.
There are ten Cercanias lines and 90 different stations. If you want to head out of the city for a weekend for a hike in the mountains or to check out one of the many small (but interesting) cities outside Madrid, then Cercanias is the option for you. Additionally, many of the universities that students in Madrid attend are located in the Community of Madrid. This requires students to take Cercanias trains to their destinations. Furthermore, if you're a student who lives in the Community of Madrid, you can use the Cercanias trains to head into the city of Madrid. If you purchase the Joven Abono card, all your Cercanias rides will be covered in this cost as well!  Many of these surrounding cities have trains that head to Madrid very frequently! Follow this link to put in your start point and end destination to see what times you can catch the Cercanias train.
The cost of a ride on the Cercanias train is 1.70€ to 5.50€, depending on where you're headed. The trains generally run from 5:30 AM to 11:30 PM every day. For further cost information, click here. Tickets can be purchased at the ticket counters or kiosks in Cercanias stations. The main Cercanias stations in the city of Madrid are Sol, Recolectos, Atocha, Principe Pio, Nuevos Ministerios, and Mendez Alvaro Estacion Sur.
Option 4: Metro Ligero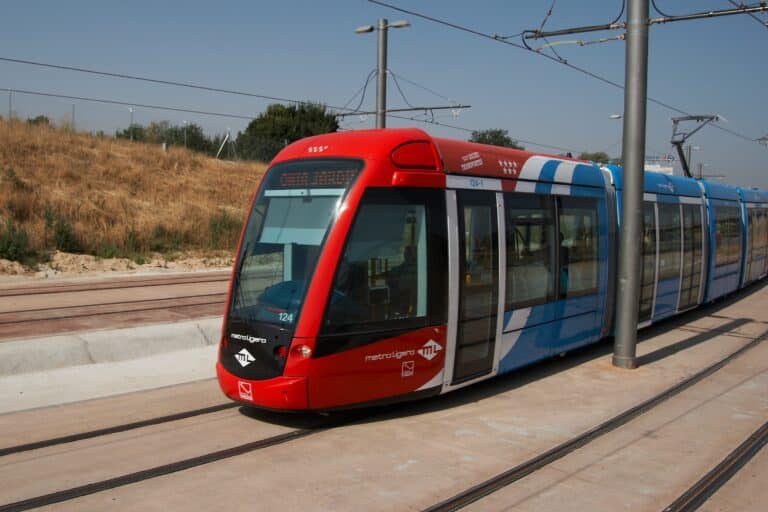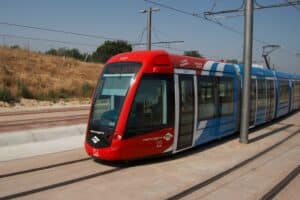 The Metro Ligero consists of a light metro rail that links the Community of Madrid and the city of Madrid. There are 3 Metro Ligero lines and 37 stations. The Metro Ligero is fairly new, having opened only in 2007 (as compared to the main metro which celebrated its 100th anniversary!). Line 1 connects the north of Madrid, while lines 2 and 3 connect the west metropolitan areas to the city of Madrid. The hours of the Metro Ligero are the same as that of the main metro of Madrid (6 AM to 1:30 AM). To discover which light rail train you can take to reach your destination, visit their website. This service will be most useful to those who live slightly, but not too far, outside of the main city of Madrid. To see a map of the Metro Ligero, click here!
Option 5: BiciMad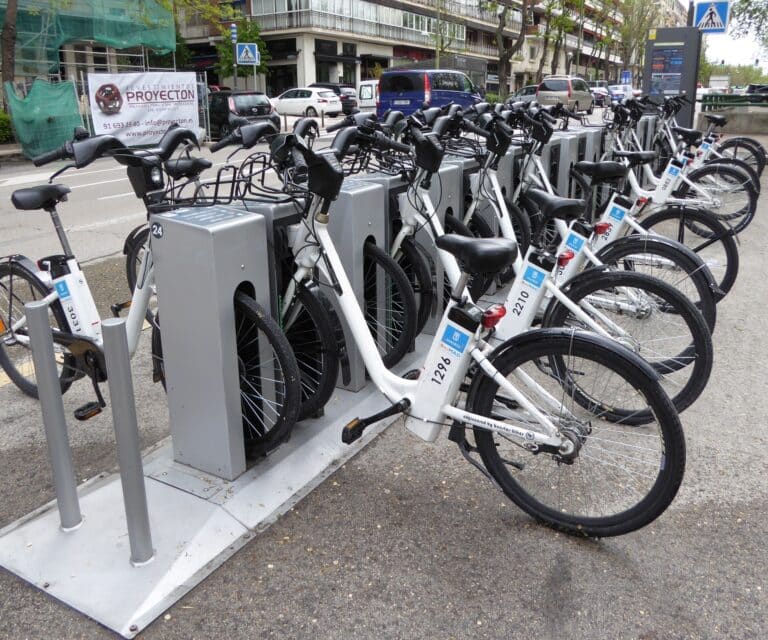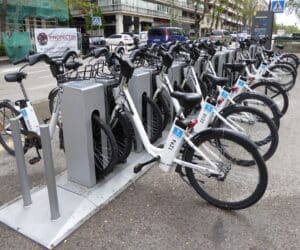 Although they aren't covered with Abono card, BiciMad is the official bike share system of Madrid. Wherever you see a BiciMad bike station on the side of the road, you can rent a bike. There are 165 different BiciMad stations across the city of Madrid, with a station every 300 meters. These bikes cost 25€ for an annual subscription if you do not have a Madrid Transportation Card, however, if you do have a Madrid Transportation Card (like the Abono), then this cost is reduced to 15€. If you're an annual subscriber, then using one of these bikes will cost you 0.50€ for your first 30 minutes of use and 0.60€ for each subsequent 30 minutes of use. If you're not an annual subscriber, then using these bikes will cost 2€ for your first 30 minutes of use and 4€ for every subsequent half hour of use.
Traveling Outside the Community of Madrid
Option 1: R.E.N.F.E.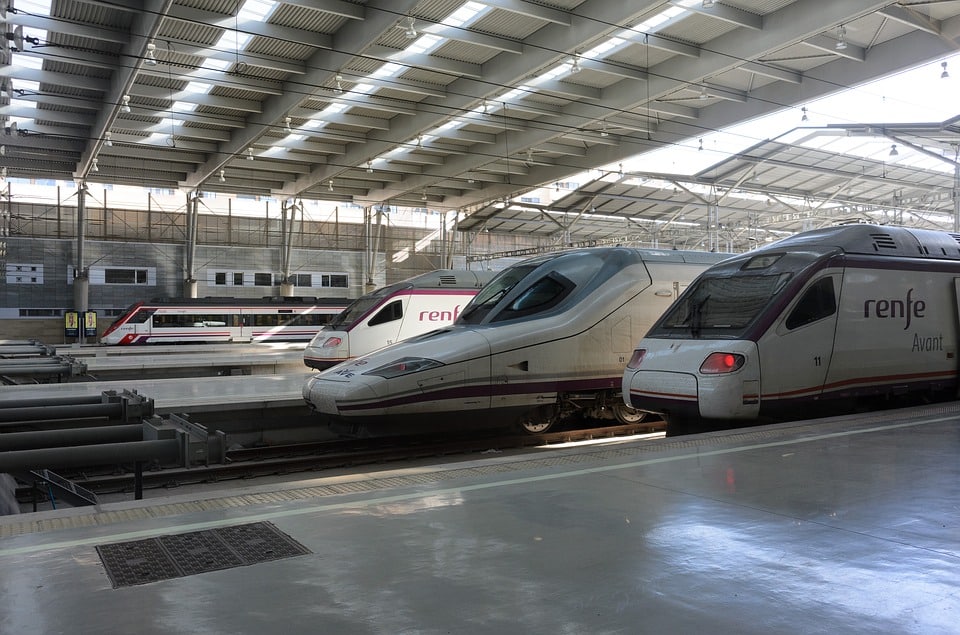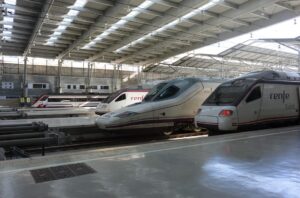 R.E.N.F.E. is not a transportation service that's used to get around the city of Madrid, however, it is useful to have some information about what R.E.N.F.E. is before arriving here. If you want to take a fast long distance train to cities across Spain, then this service is your best bet. Prices vary depending on your destination, but prices are usually between 50€ to 100€. The long distance trains leave from the Atocha station in the city of Madrid. From here, you can take a train to almost anywhere in Spain. It takes around 2-3 hours to get to Barcelona, 2 hours to get to Valencia, and 2.5-3 hours to get to Malaga. The R.E.N.F.E. train makes it possible for you to travel across the entirety of Spain in only a few hours. Various trains leave from Atocha each day via R.E.N.F.E. services. Check out their website for all schedules.
Option 2: ALSA Bus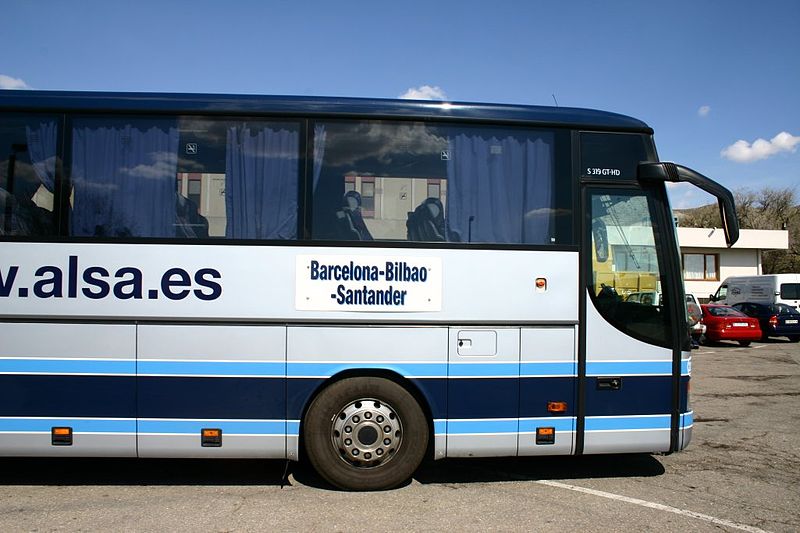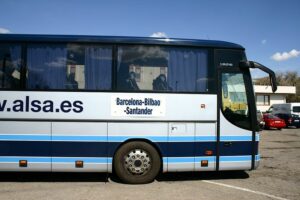 Among others, ALSA buses are a popular long distance bus option in Madrid, to head to different areas of Spain. ALSA buses travel distances up to 8 to 9 hours away. Prices vary for where you're planning on going, but are usually under 50€. PRO TIP: If you plan on taking a bus to save money (rather than taking the fast train or a plane), then I would suggest taking an overnight bus. Although, not the most comfortable experience, the overnight bus allows you to save time. Rather than spending half a day traveling to your destination, you'll be able to get the traveling portion of your trip out of the way while you're sleeping. You'll also save money by not having to purchase accommodation for that night, as the bus will serve as your overnight accommodation! When you wake up in the morning, you'll (hopefully!) be energized and ready to explore your destination! Check out omio.com for a comparison of the costs of trains, buses, and planes, as well as timetables for these three options on your day of travel. I've found this website to be the best way to find the cheapest and most time efficient method to get where you need to go!
Option 3: Plane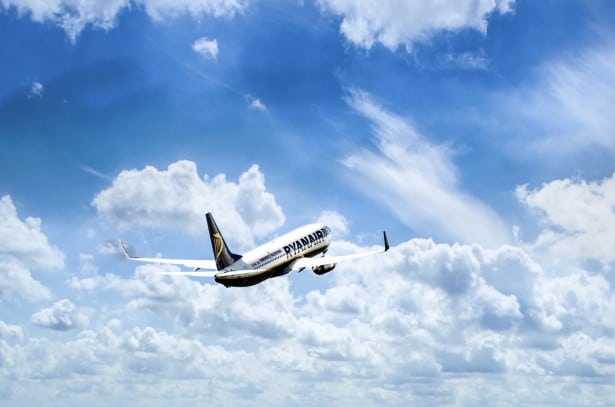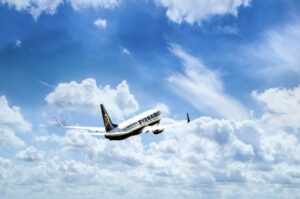 Obviously, heading to your destination by plane is always an option. This tends to (usually) be slightly more expensive than the two previous options. However, if you've planned your trip far enough in advance, then you can often find budget flights to Barcelona, Bilbao, or Malaga for less than 50€! Before your purchase your bus or train tickets to get to your long distance destination, be sure to give the price of airfare a look. You never know what deals you might find! To read more about how to travel around Spain on a budget (as well as the rest of Europe), then check out our "Ultimate Guide to Weekend Trips" article and our article "Click & Fly! A Travelers Guide to Booking Flights Throughout Europe"!
I hope this guide has given you a good idea on how to get around Spain. If you have any questions about how to travel around the Community of Madrid, how to get your Abono metro card, or any other problems that may arise, don't hesitate to contact us here at Citylife. We're here to help and ensure that your transition to life in Madrid goes as smoothly as possible.
-Grace