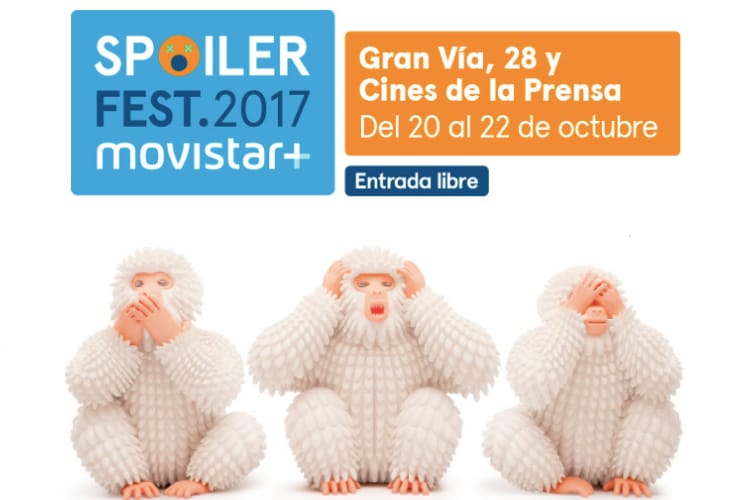 Did your latest Netflix binge not quite satisfy all of your TV cravings? Interested in breaking into the television or audiovisual industry? You're in luck, because this weekend, from Friday October 20th to Sunday October 22nd is the second annual Spoiler Fest, presented by movistar! At four different locations spanning three blocks of Gran Vía, movistar, the city council of Madrid, and more than 10 TV stations are partnering up to bring this TV-centric festival to the city!
Spoiler Fest is a combination of special TV episode screenings and premieres, as well as free exclusive breakout sessions and workshops about the audiovisual industry. At Cines de la Prensa movie theaters, you can catch screenings of tons of your favorite shows like Game of Thrones, Rick and Morty, and American Horror Story, all on the big screen. You can even watch the world premiere of The Walking Dead season 8 this Sunday. Over at the Espacio Fundación Telefónica, there will be special exposition with unique events and experiences. Be sure to check out The Walking Dead VR and the Escape Room! For those who have dreams of working in the industry, the information sessions and workshops put on by the Centro Universitario de Artes are the must see. Learn how to be employable in the industry, go to a post-production, visual effects, or green screen workshop, or attend the "how to work as a screenwriter" panel.
Check out the full, super packed schedule of all the free TV-centric things to do this weekend here!
– Brian