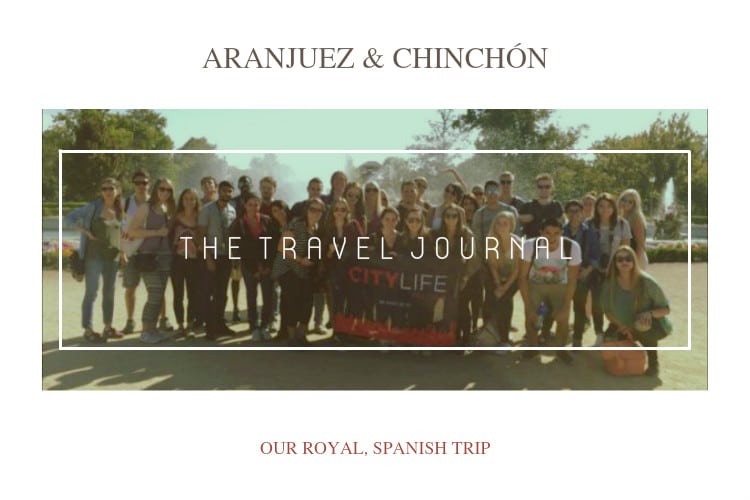 Victoria Moraru – Saturday, 1st of October at 8:45 AM
When your busy week finally ends it is definitely time to relax. And what can be better than taking a break and travelling on a short trip during the weekend? On this Saturday I had the pleasure to join the "Aranjuez & Chinchón" Citylife's trip and I would like to share with you how this first day of October started!
Fist of all, our meeting point was Paseo Moret where is the Citylife Bus Stop. Right there, Bebe, our trip coordinator was waiting for us. Greeting everyone with a smile on her face and feeling so enthusiastic to start the trip, she was checking the list, making sure that everyone was there. Another person seemed eager to travel today and that's our Spanish driver who was saying "Buenos días!" to our travellers. In the bus everyone was trying to get to know each other, to socialize, but time passed too quickly and in one hour we were there, ready for Aranjuez, our first stop! As we got off the bus, our Spanish guide was waiting to share with us the impressive story of this small picturesque city. She took us on a journey back through 500 years of history. But the most important thing that we will remember is that this destination has been declared a World Heritage Cultural Landscape by the UNESCO.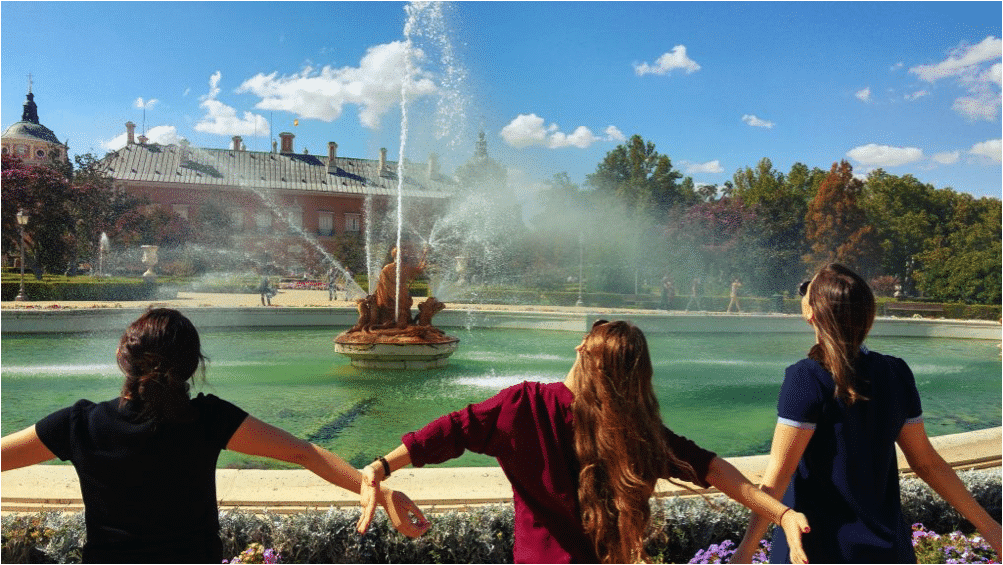 During the autumn, there is nothing better than a walk through the gardens of Aranjuez, designed in the English style of the 18th century. This paradise of peace is an excellent place where you can walk and admire the wide paths that looks like yellow carpets covered with leaves. This landscape is also accompanied by the whisper of the Tajo River. Among the many secrets hidden in this immense garden there are a lot of fountains that keep inside their impressive story. One of the most impressive fountains is called "La Fuente de Hércules y la Hidra de Lerna" and it's the symbol of monarchy representing the king with embodying Hercules fighting the Hydra monster. It is said that this fountain should remind the Spanish people that when a king dies, a better one will come and protect the country.
For the next couple of hours we had time to visit Chinchón. From the moment we arrived in this village we saw that the streets still maintain the charm of old and history. Through the narrow streets we came in the heart of the city called Plaza Mayor. Despite being one of the most unique and best preserved in Spain, Plaza Mayor has been the scene of numerous famous battles. It's also the place where you can now have some fun and try a donkey ride. We could also take the this small train that could take us around town, but we preferred to walk and to admire all the buildings and shops that surrounded us. Here you'll find grapes, wine, olives and garlic in every shop because these generate the income in agriculture and many temporary jobs. We entered some shops but didn't have enough time to try all kinds of wine.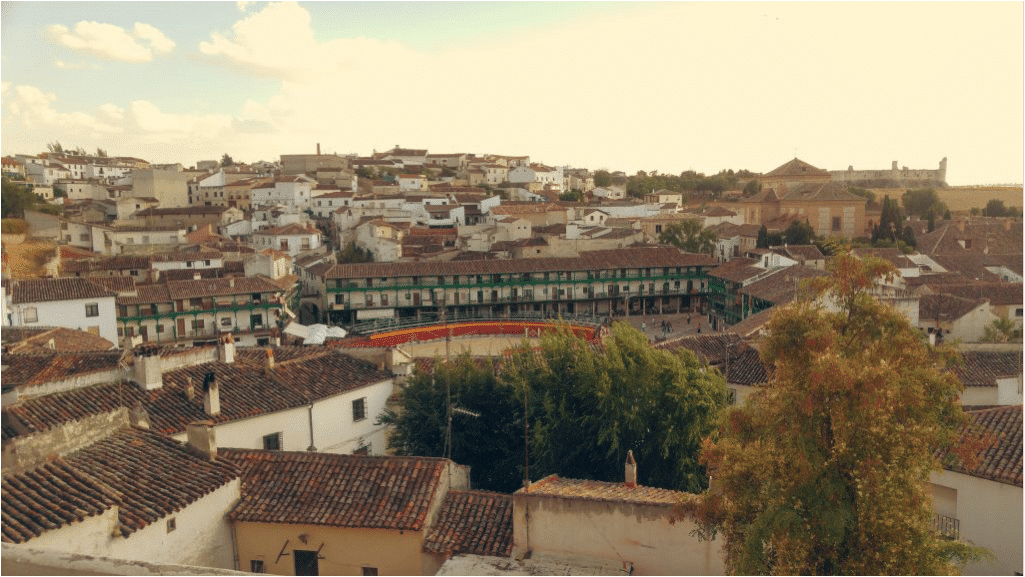 We ended the tour by climbing to the highest point of the village from where you can enjoy the best view. After a long day we are going back to Madrid with a phone without battery but full of pictures, great memories and a lot of stories to share. Due to our driver we arrived safely, with Bebe's positive energy we had a lot of fun and thanks to all of you, guys, this trip was really awesome.
If you want to see more pictures from this trip, click here!
Thank you all for travelling with Citylife to Aranjuez & Chinchon!
If you want to read more from Victoria, head over to her wonderful blog where she writes about travel, life and everything in between!