What's going on in Madrid in April!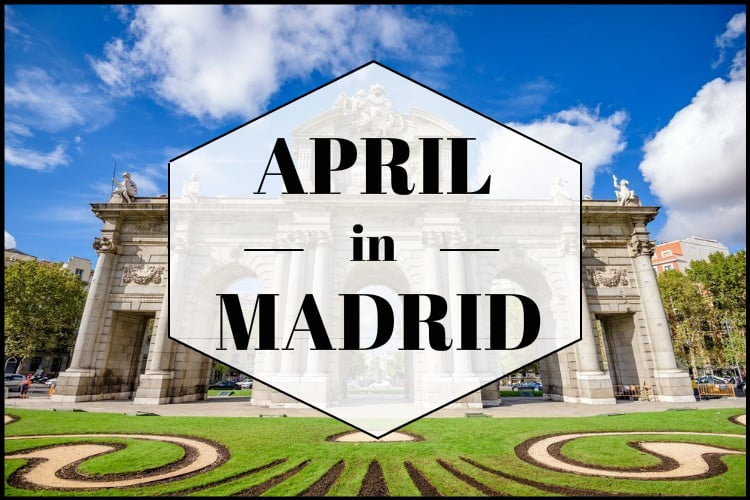 Can you believe that it is April already? Time is flying by fast and this month is full of concerts, a music festival, shows, and exhibitions that you must check out. The weather has been keeping us on our toes – one day it is hot and the next day it is raining and cold. To help you plan your weekends rain or shine, we made a list of the special events and activities going on in Madrid this month!
Semana Santa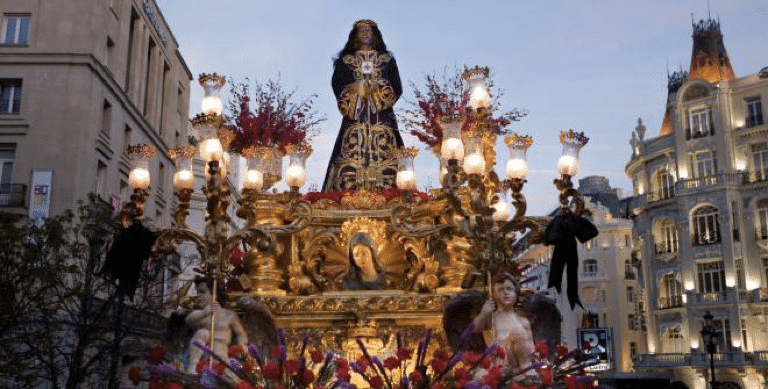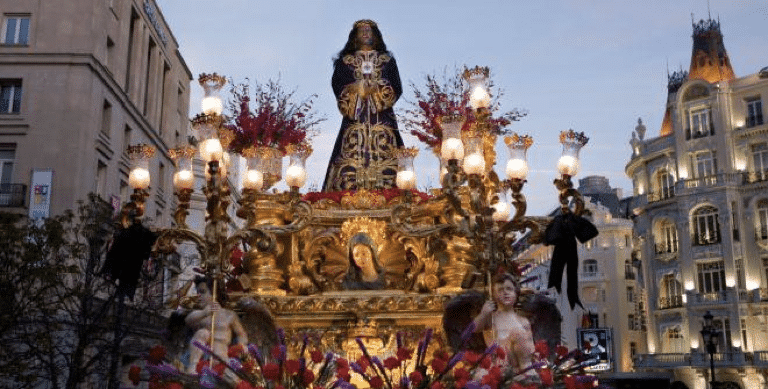 If you don't know already, Easter week also known as Holy week is fast approaching. Get ready for good food, Easter processions, and fun. For the entire week you can enjoy the traditional and passionate religious celebrations. Each day of the week corresponds with different aspects of Christ. For more details check out our article dedicated completely to Semana Santa!
Romeo and Juliet – Ballet & Breakdance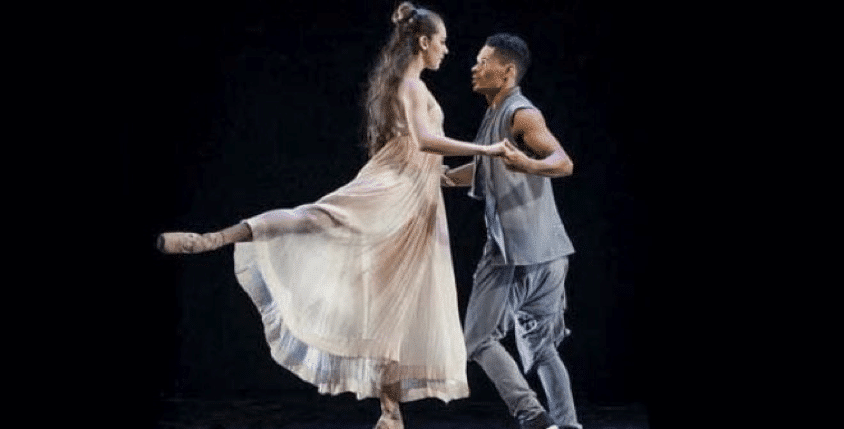 This is dance like you have never seen before. Break dancers and ballet dancers perform across from each other creating a combination of raw dance, ballet, and acrobatics. The two different styles of dance represent the rival Capulet and Montague families. The performance is explosive and even magical with the addition of lasers, smoke, and video effects. The Norwegian Ballet 2 and Kingwings Crew make the story of Romeo and Juliet come alive in a whole new way.
When: 20 to 22 April
Where: Teatros del Canal, Sala Roja
Prices: from €15,70
EDP Rock 'n' Roll Madrid Marathon & Half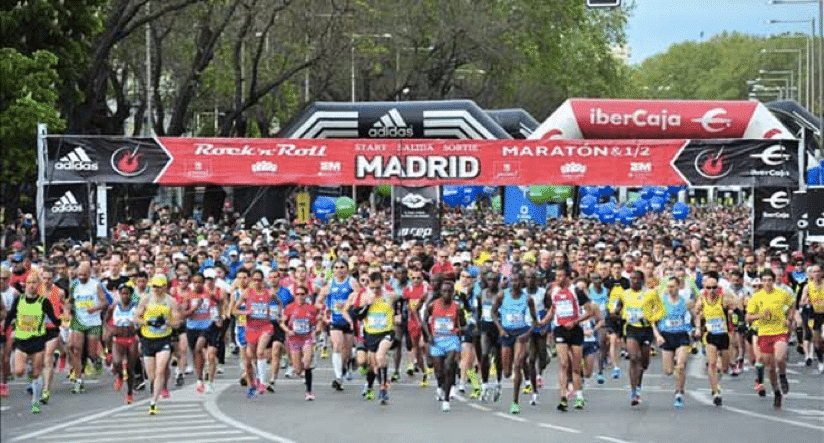 One of the most important sporting events in Spain, the streets of Madrid will host this incredible marathon. The race is on par with well-known races such as New York, Berlin, and London. The event is classified as a Silver Road Race by the International Athletics Federation and forms part of the Rock 'n' Roll Marathon Series, which happens to be the biggest running circuit in the world. On over 20 stages live music will be performed and a festival awaits the runners at the finish line. At the same time as the marathon there will also be a 10km race and half marathon. The race begins at the Cibeles Fountain, continues along the Paseo de la Castellana, and ends in Retiro Park.
When: April 23rd
Check out their website for more information
The Elephant in the Room – Cirque Le Roux


Using Hollywood black films and circus acts, the French company Cirque Le Roux explores physical theater. This is the first show the company created after they decided to return to France and being a company of their own. Throughout the show, four strong personalities slowly infiltrate all of our senses. The show recreates a universe of secrecy inside a salon all in black and white. The four characters in the show try to keep a terrible secret, which is considered the elephant in the room. It is an extraordinary spectacle and a unique fusion of comedy and the circus.
When: 19 to 23 April
Where: Teatro Circo Price
Price: €12 – 18
Concerts: Bruno Mars and Ed Sheeran


These two stars wil be taking the stage this week in Madrid at the WiZink Center only two days apart from each other. Bruno Mars (April 7th) and Ed Sheeran (April 9th) are both internationally successful singers. This your chance to hear your favorite songs and listen to Ed Sheeran's new hit album. Unfortunately tickets for Ed Sheeran are completely sold out, there are a few tickets available for Bruno Mars so go run and grab them!
When: Bruno Mars (April 7th) and Ed Sheeran (April 9th)
Where: Wizink Center (Palacio de Deportes)
FestiMad 2017


FestiMad is one the largest music festivals in Spain and has been held in Madrid since 1995. It was the first festival to feature groups such as Radiohead, Amaral, Rage Against the Machine, and Smashing Pumpkins.  Almost one hundred music groups come together to play more than 50 concerts. The performances will be distributed throughout different venues that range in size. Some of the bands that will be performing are The Jesus and Mary Chain, Corizonas, and Viva Suecia just to name a few. It is a great opportunity to enjoy the best international rock music and discover new artists, bands, and sounds.
When: April 19th to May 7th
International Book Night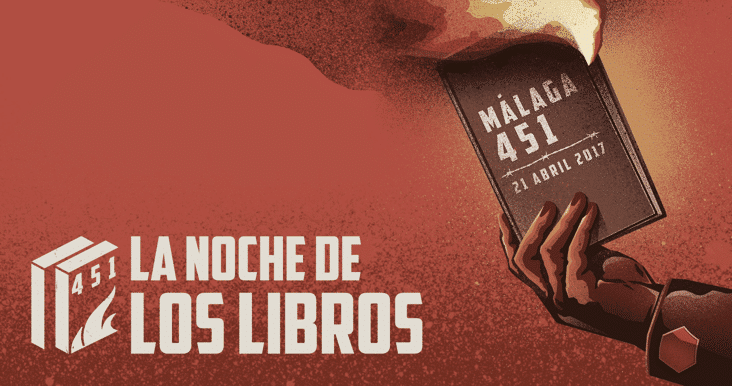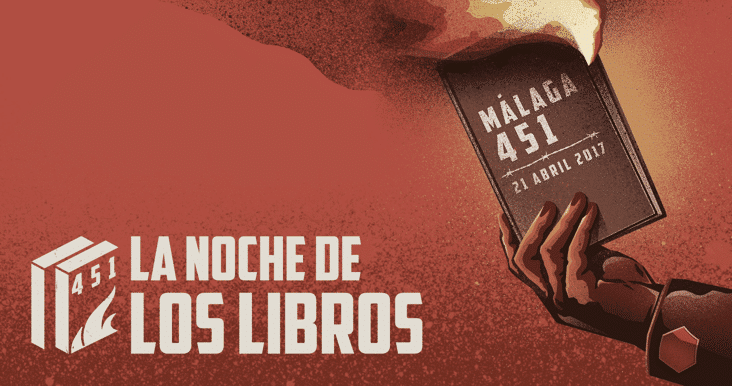 As a way to celebrate World Book Day, Spain hosts Book Night a few days before this day. World Book Day is April 23rd and is celebrated all over the world. Meanwhile, on April 21st Spain holds a special night where over 100 bookshops stay open until midnight and create special programs that include live music, meet and greets with authors, and fun activities for children. Also anyone who buys a book on this day will receive a 10% discount off the price. It is a great day for book lovers to explore new books by checking out the numerous book fairs that will take place all over Spain.
When: April 21st
Feria de Abril en Madrid



No need to run to Sevilla for the feria because a little taste of it has made its way to Madrid. You can expect great music, lots of color, many booths, costumes, and loads of tapas and drinks. You will be able to eat and drink the typical Andalusian foods while listening to traditional music. The entrance fee is 5 euros and includes food and drinks. Children under 12 are not allowed in.  Andalusian institutions, associations, dance schools, and local gastronomic offerings promote the event.
When: April 22nd from 1pm
Where: WiZink Center (Palacio de los Deportes)
Rafael Moneo- Exhibition at the Thyssen-Bornemisza Museum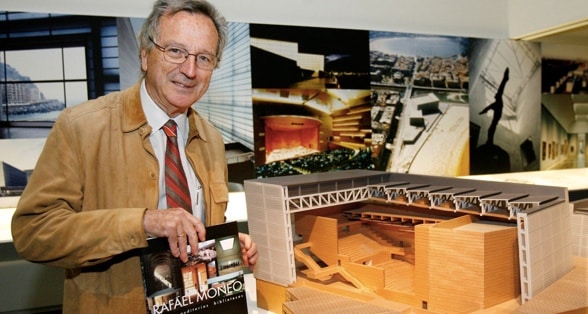 He is the only Spanish architect to have won the Pritzker Architecture Prize. The exhibition includes retrospective drawings, models, and photos of the 46 buildings he designed.  Some of his most celebrated works are the National Museum of Roman Art in Mérida, expansion of Atocha station, and the Kursaal Centre in Donostia-San Sebestián. The exhibition overlaps with the 25th anniversary of the Thyssen-Bornemisza Museum and will include the Thyssen Cabinet – a section that shows how Moneo transformed the Villahemosa Palace into a top museum.  It is a good way to get to know his most significant projects.
When: April 4th to June 11th
Where: Thyssen-Bornemisza Museum
Price: General Admission – €12
José Latova – Exhibition at the Museo Arquelógico Nacional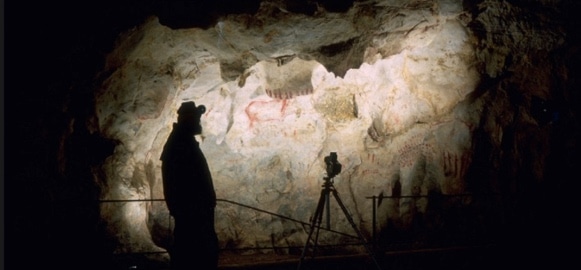 This is a new temporary exhibition showing forty years of Spanish archaeology through photographs take from 1975 to the present by José Latova. The photographs taken during excavations help you imagine how our ancestors lived. You can see how their houses and buildings were made and try to understand their daily life and rituals. Latova contributed to archaeological photography by paving the way for technical and photographic solutions such as photogrammetry and three-dimensional scans, which are still be used today in restorative and preventive conservation. Photography is considered one of the most effective means of documentation.
When: April 21st through August 27th
Where: National Archaeological Museum
Price: Free Entry
Dinopétrea, The World of Dinosaurs (El Mundo de los Dinosaurios)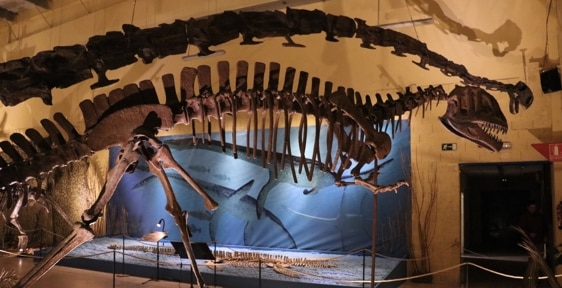 Dinosaur lovers in Madrid get ready to head to Alcalá de Henares. The Quadernillos Shopping Center is hosting the incredible Dinopétrea Paleontology Exhibition. The exhibition is a scientific, educational, and fun space where both adults and children can learn more about dinosaurs. It shows Jurassic World in a fun way and feature dinosaur skeletons and fossils from all over the planet. You can also enjoy watching a video about the history and extinction of these prehistoric animals. What's even cooler is you can excavate some real fossils and other remains and pretend you are a paleontologist. Go check it out, it just opened and is in a beautiful city worth exploring too!
Where: Dinopétrea in the Quadernillos Shopping Center (next to Electro Depot)
Hours: Monday and Friday (10am to 2pm) and (5pm to 9pm),  (11am to 9pm) on Saturdays, Sundays, and public holidays
Price: €9 for individual entrance
– Nina