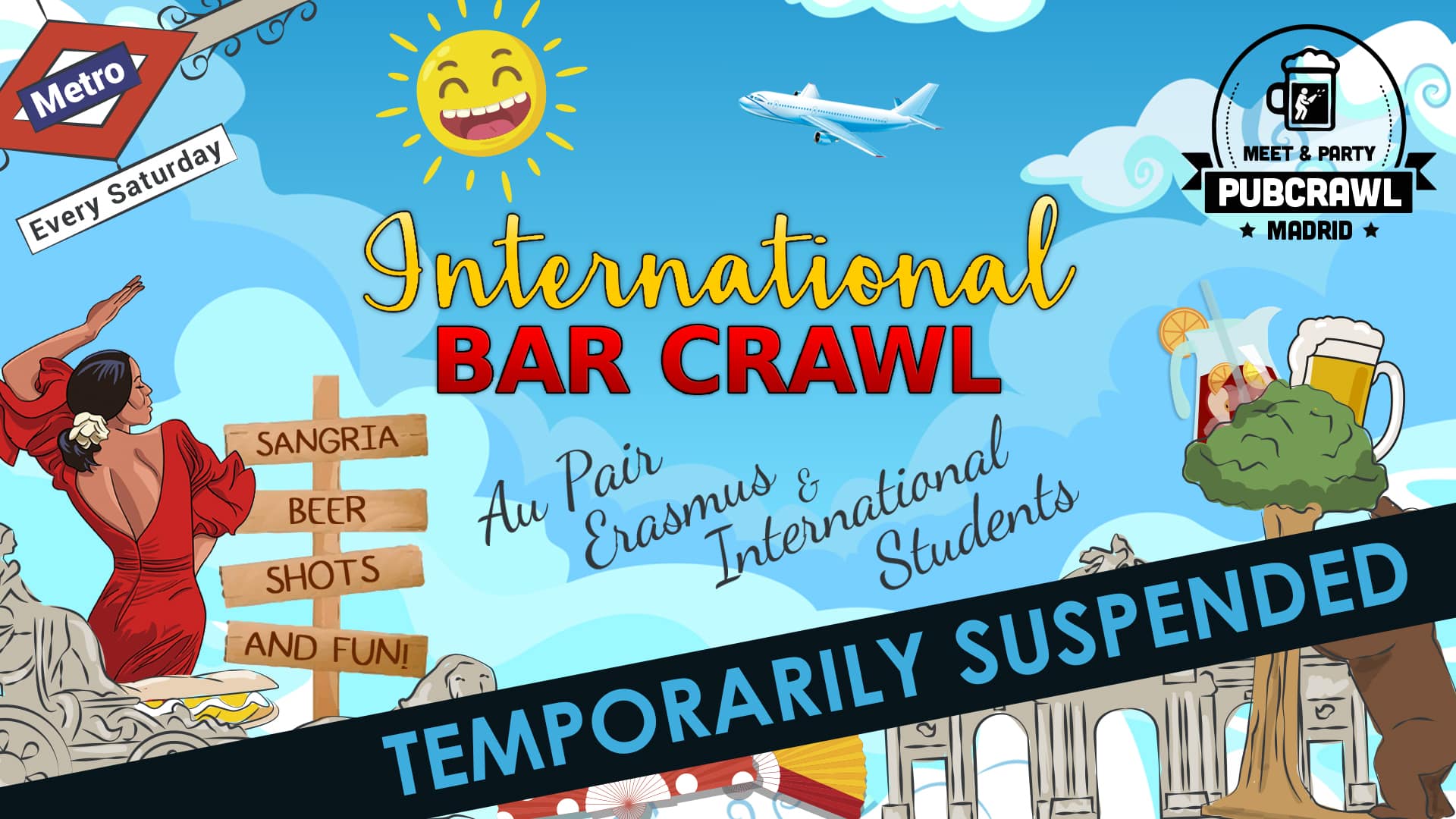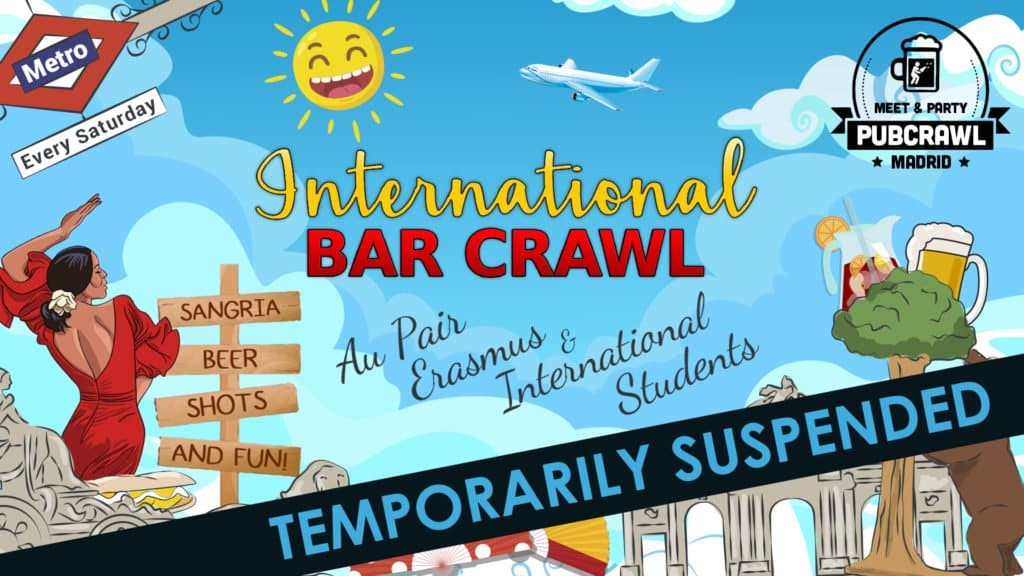 Our weekly recurring activities are suspended until further notice!
We are monitoring the situation regarding the spread of COVID-19 closely. We will relaunch our activities as soon as we can. At the moment our priority is the the health and safety of our community. We apologize for any inconvenience and hopefully we will wee you all soon!
10€ – for free drinks, shots + VIP entries

This event is only 5€ for City Card holders! Remember to show your card at the meeting point along with a valid photo ID.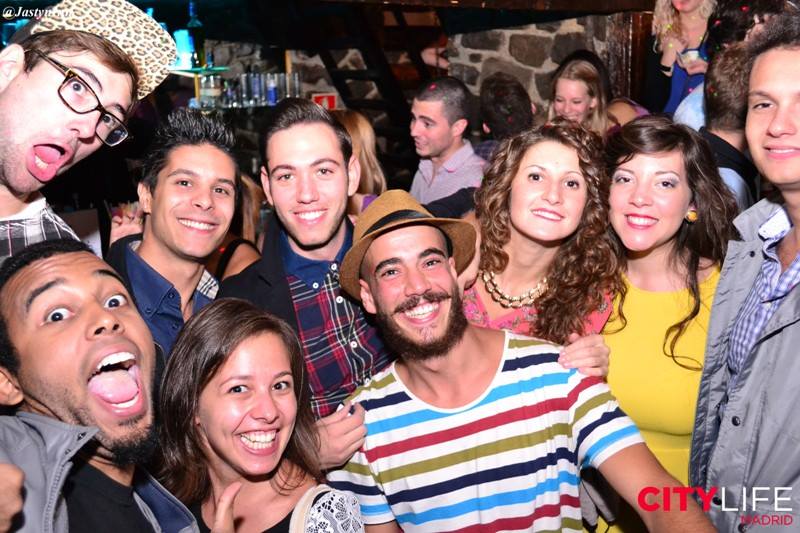 Saturday is a very unique night in Madrid with the Meet & Party Pubcrawl Series! Brought to you by Citylife Madrid and New in Madrid! Each weekend is a different experience with new bars, clubs and neighbourhoods!  Every week we promise you will have an amazing time meeting new people and exploring the top locations all around the city!
Featuring tours in the City Centre, Moncloa, Salamanca, La Latina and many more, Our goal is to introduce you to the many amazing locations in Madrid that go beyond just the area around Sol. You never know, your next favourite bar might be in a neighbourhood you never expected! Read more about Madrid's amazing Nightlife here.
We will take photos at the event and publish them on the Nightlife Madrid Facebook page. Don't forget to sign up for our weekly Nightlife newsletter which informs you among other things about our events. You have the possibility at anytime to unsubscribe.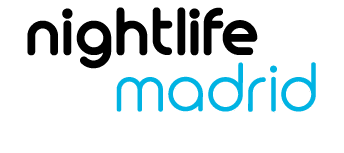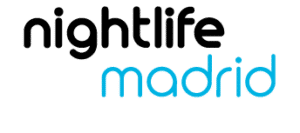 "Nobody goes to bed in Madrid until they have killed the night." At least, that's what Hemmingway said about his experience living in this amazing city! He wasn't exaggerating etiher. It won't take you long to learn that Madrid's nightlife scene is on a whole other level! Make sure you get the most that Madrid has to offer during your time here and head over to our Nightlife Madrid page for all the info on VIP experiences, guestlists, private events and more!