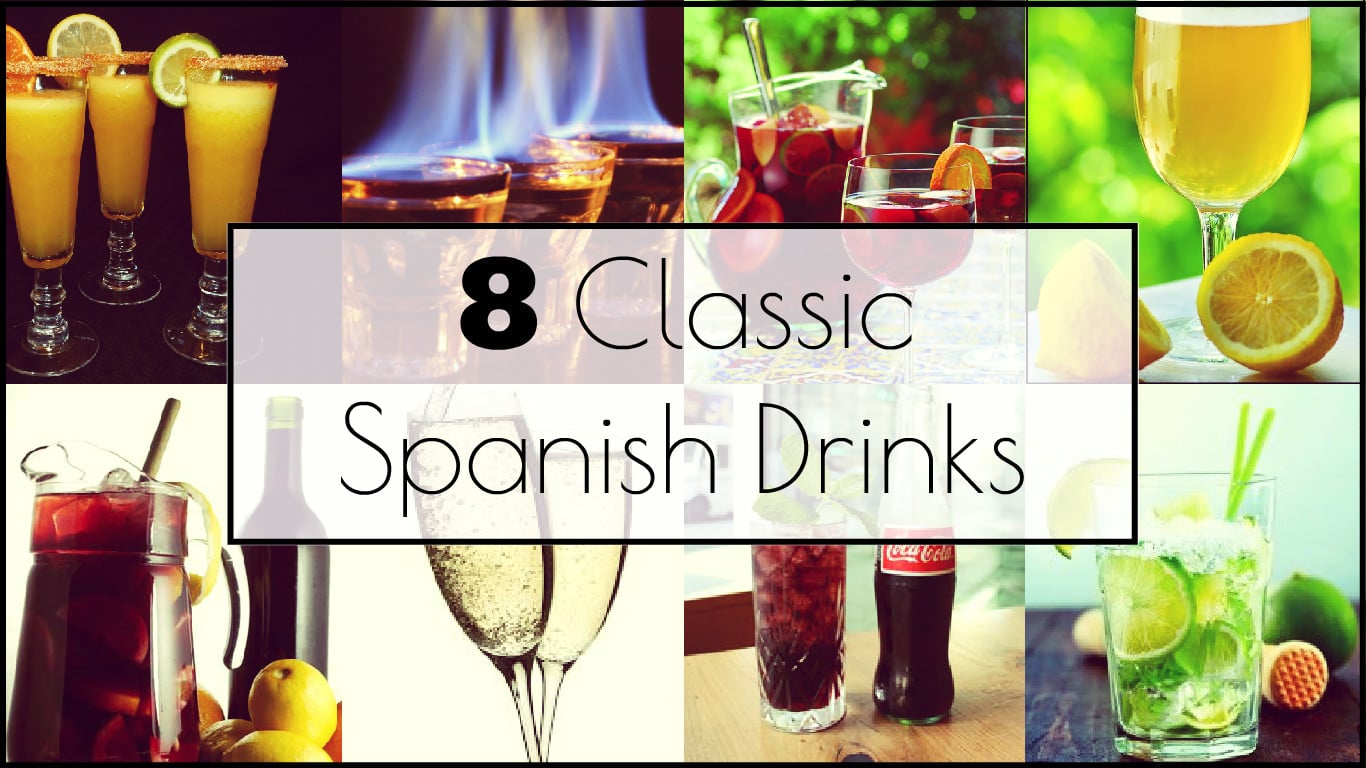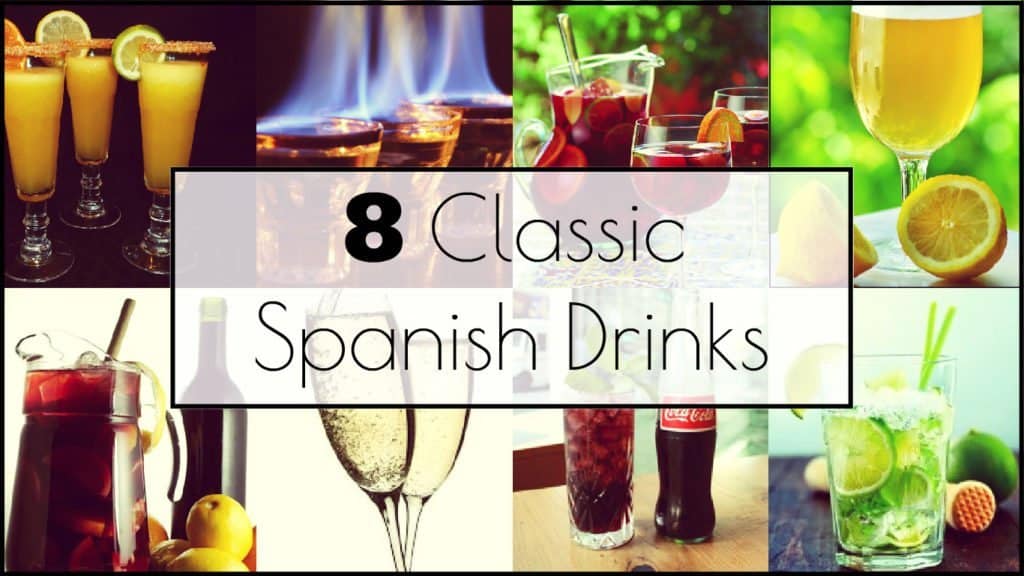 Can you believe that it's almost summer? If you weren't in the summer mode already, you must be thinking about it now! It's officially time for BBQ's, days at the beach, and long relaxing meals on the many sun drenched terraces around Madrid–or maybe somewhere along the coast if you're lucky. One of the most rewarding things about the summer is sitting back and sipping a refreshing summer drink. Spain is no stranger to such drinks, so we've put together a delicious list of typical "bebidas de verano" so you can start the summer off right!
If you're looking for drinks without alcohol, check out our traditional non-Alcoholic Spanish drinks blog. If you'd like to get down to the basics and learn about some of Spain's most favored liquors and ciders, take a look at our article Alcohol made in Spain – Typical Spanish Alcohols!
Everyone around the world has heard of Sangría. It is a true staple in Spanish culture and you must try it at least once while here! It's best to order this drink in a large jug so that all of the fruits and flavors can sit and mix with each other while you eat and chat with your friends. If you want to make it yourself, in the true Spanish fashion you must pay attention to all of the details.
1 bottle of red wine
2 oranges thinly sliced
1 lemon thinly sliced
1 tablespoon of sugar
1 cinnamon stick
If you want to add a little kick to the mixture, add a small amount of lemon flavored gas water. If you want to try another twist, try making a white wine sangria. It's just as crisp and refreshing on those hot summer days. Remember: it is important to let the sangria sit undisturbed for at least 2 hours before enjoying!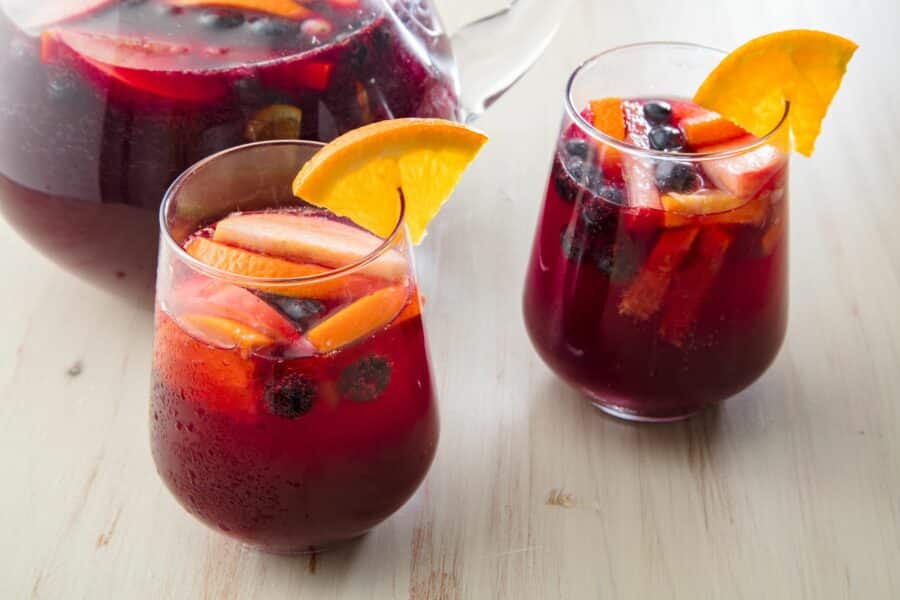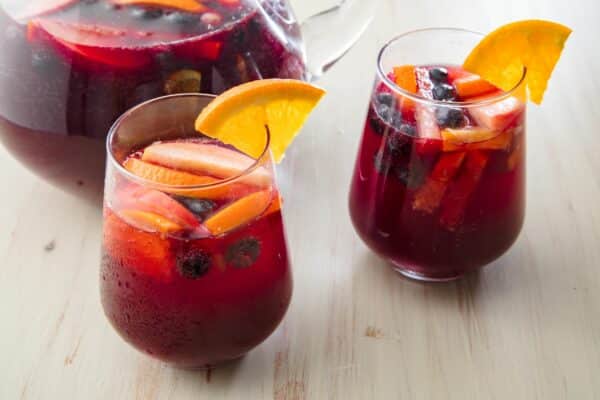 This drink offers a twist on the traditional mimosa, mixing together cava or champagne, orange juice, vodka and gin. It was created in the coastal city of Valencia and the drink reflects the beautiful sun-filled coastline as well as the famous oranges from the region. It is perfect for your next brunch or midday party; mix together all the ingredients in a large jug or pitcher and share with all your friends!
250ml (8 oz) orange juice
2 shots of gin
2 shots of vodka
1 bottle of cava
A few lemon slices
A few tablespoons of sugar
Mix everything into a large pitcher. Mix in sugar and lemon slices until you reach your desired sweetness!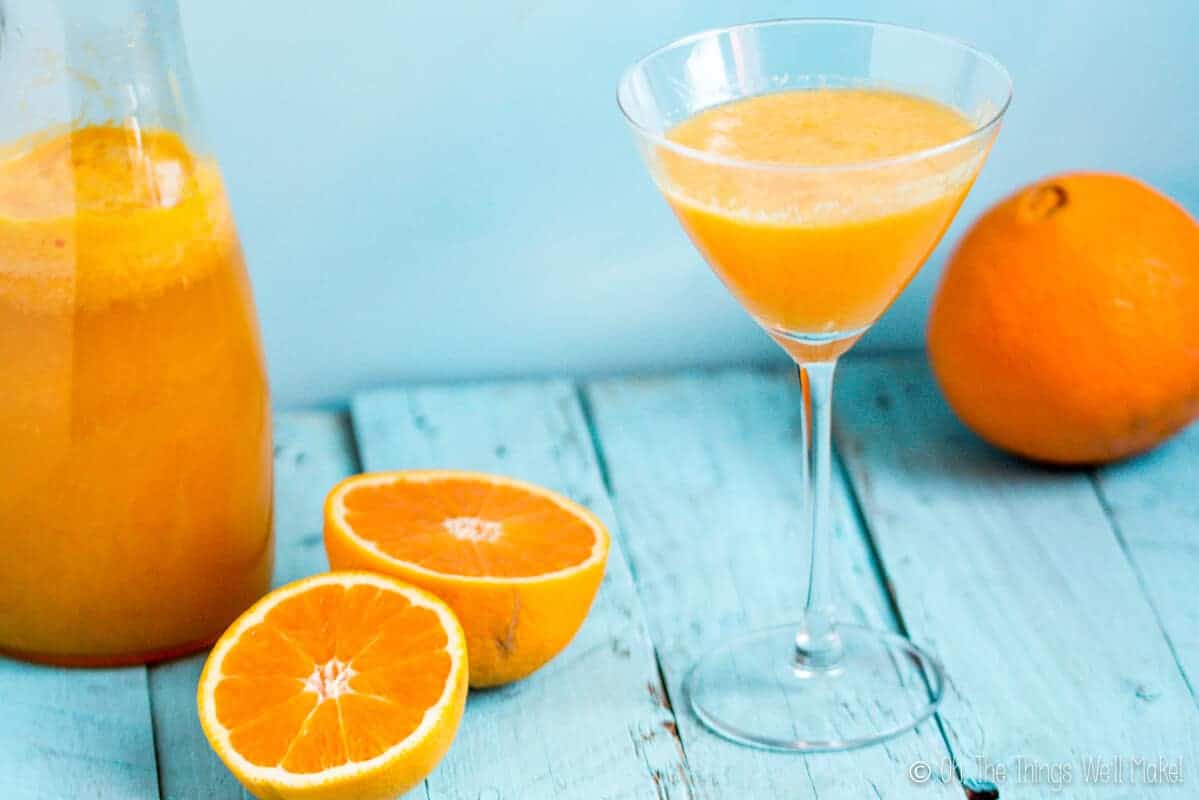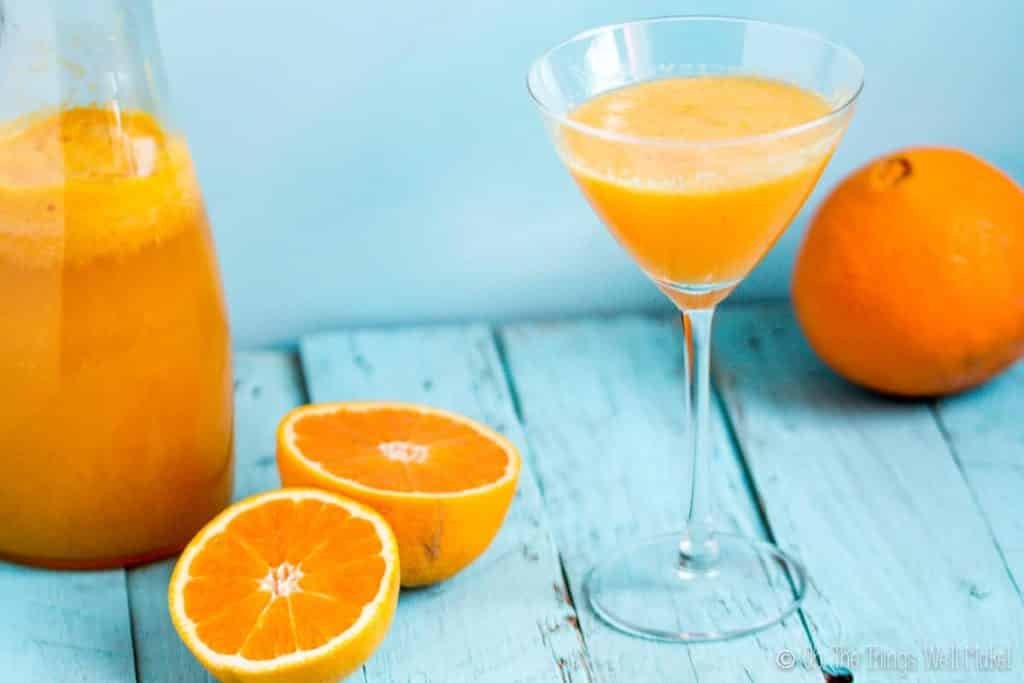 If you find yourself in Andalucía during the festival season in spring/summer, you will most likely see everyone drinking a light carbonated drink called Rebujito. Rebujito is a mixed drink made of white sherry and lemon-lime soda. The lemon-lime flavor combined with the dry sherry creates a crisp and refreshing drink for the heat of the Andalusian sun.
60ml (2 oz) of sherry
120ml (4 oz) of lemon-lime soda
A sprig of mint for added freshness!
Mix everything together in a glass with ice. For a more bitter version, swap the soda out for some lemon-lime tonic water.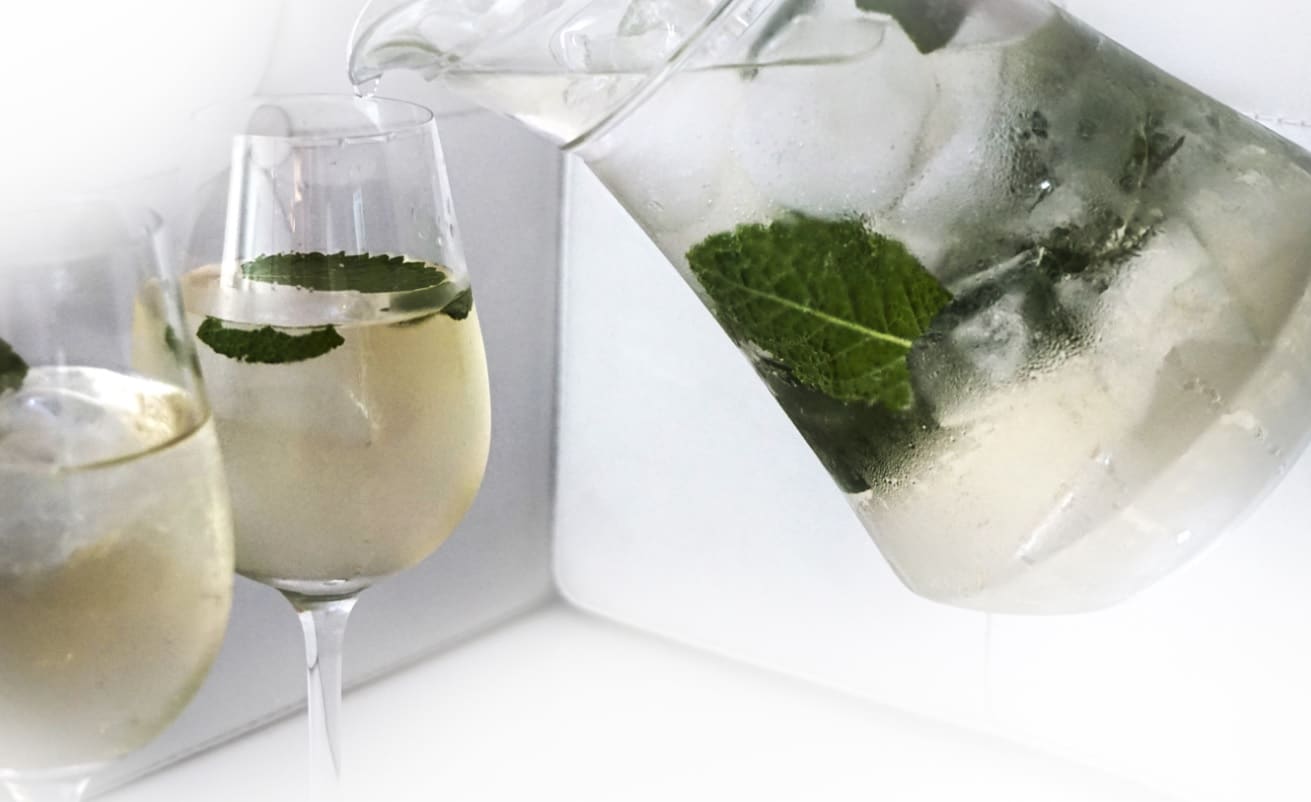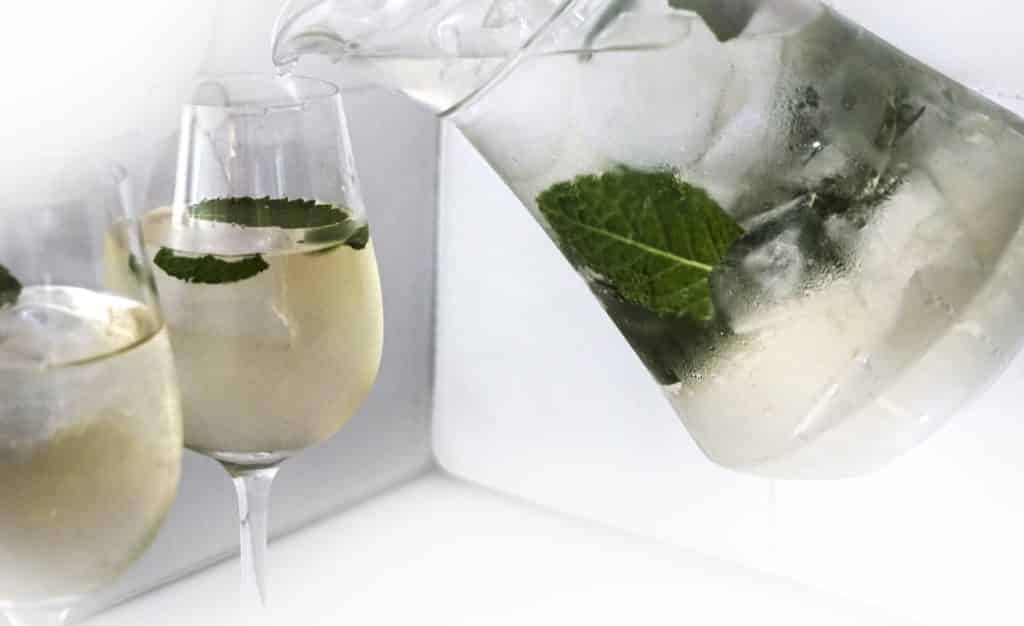 If you talk to the locals, lots of them will tell you that this is a girls drink. Whether you care about these stereotypes or not, Clara con Limón is the most refreshing alternative to a simple pint of beer. It's also a lighter option if you want to drink beer but not feel heavy afterwards. Let's face it, if it tastes good who cares! It's also incredibly easy to make at home.
1 can/glass/bottle of beer
A splash of lemon-lime soda
Add a splash of lemon-lime soda to your beer. Simple as that!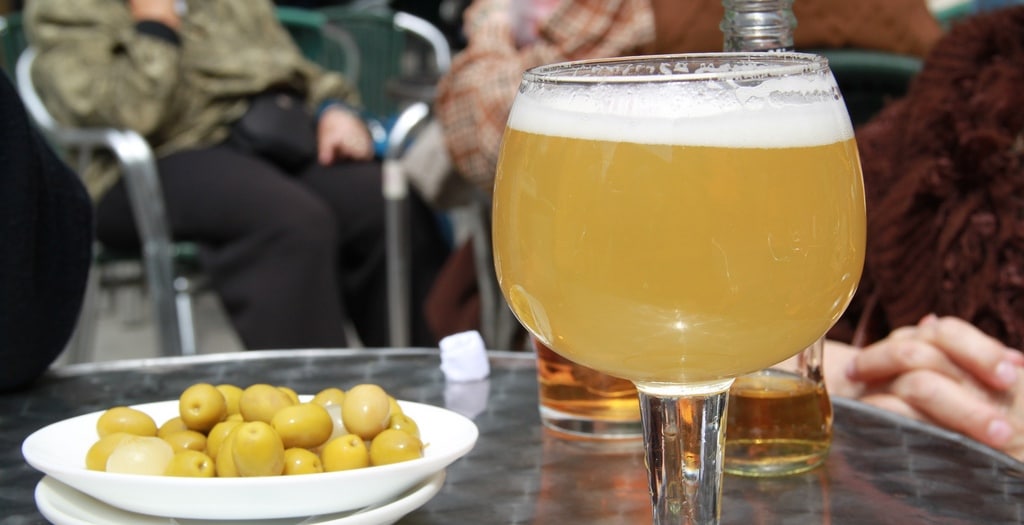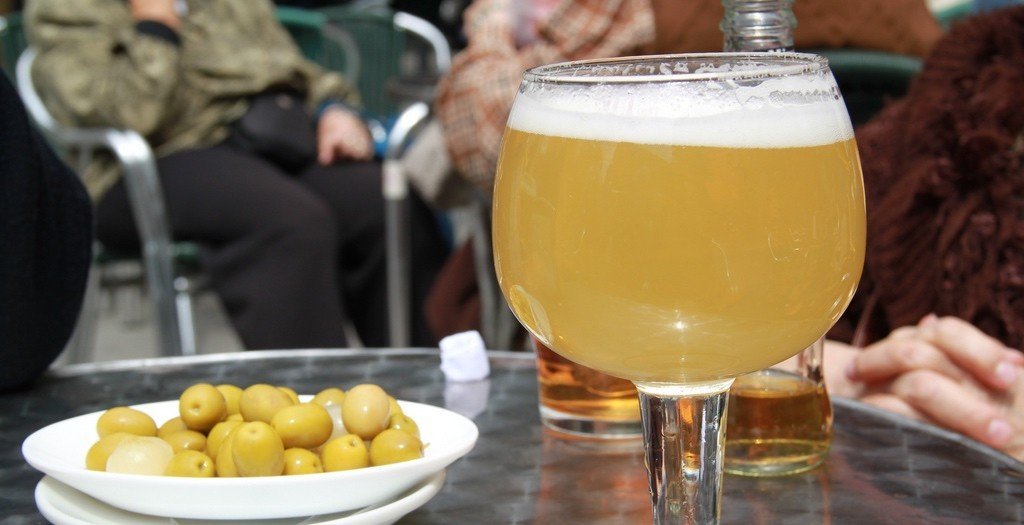 You don't need to be celebrating to drink Champagne! And the same goes for the Spanish equivalent called Cava. Cava is a refreshing, bubbly beverage that can be served in white or rose. It's really one of the most iconic Spanish drinks! The drink is served cold and is commonly mixed with a variety of fruits. In fact, some recipes suggest that you add cava to your sangría recipe to give it an extra kick!
1 bottle of cava
Assorted berries
Pour as much cava as you'd like into a champagne flute. Add a few berries if you're feeling it.
If you are looking for a simple mixed drink that is very unique to Spain (really, one of the most unique Spanish drinks), look no further than Kalimotxo. Originally made popular in the Basque country, Kalimotxo is a mix of red wine and Coca-Cola. It's also another poor man's sangría. The drink has a distinct sweet and tart flavor. It's common among young Spaniards for the popular botellón, a large get-together outside meant for dancing and drinking.
1 glass of red wine
1/2 a can of coke
Add a half a can of coke or so to a glass of (cheap) dry red wine.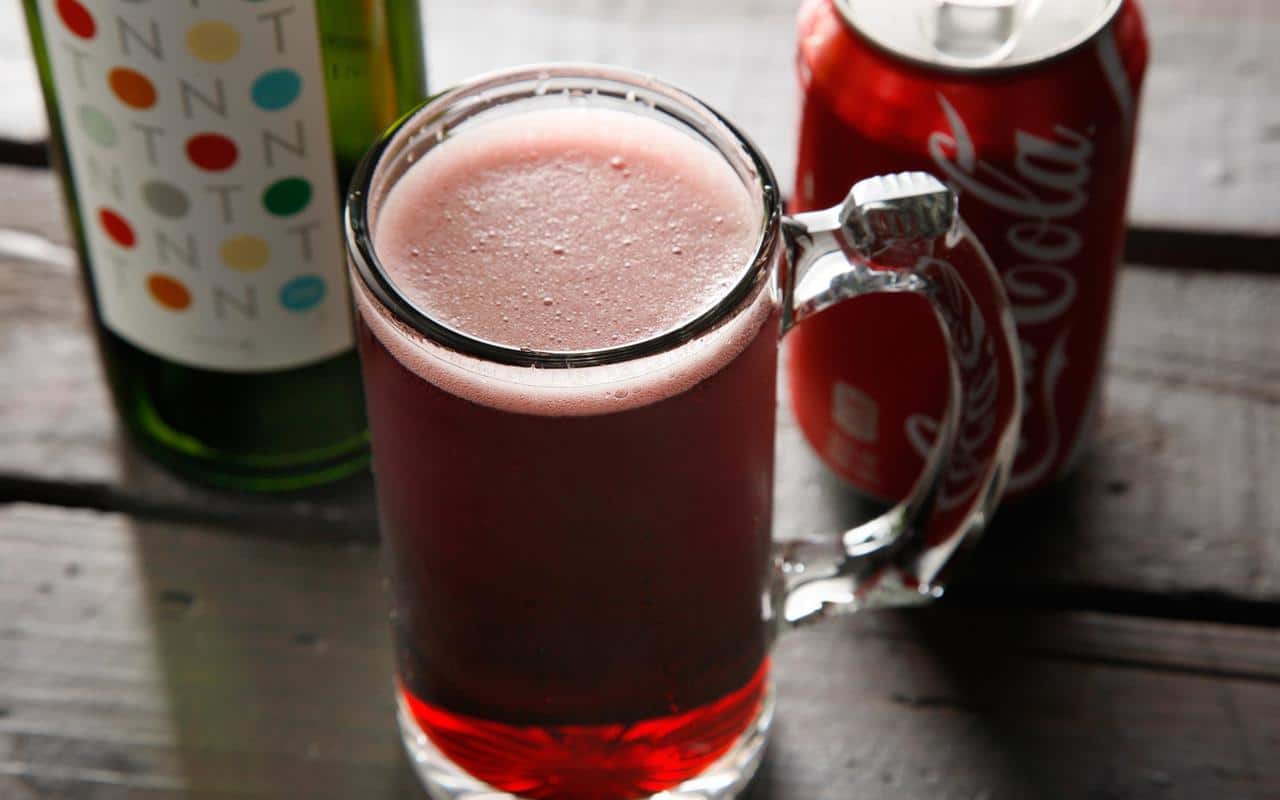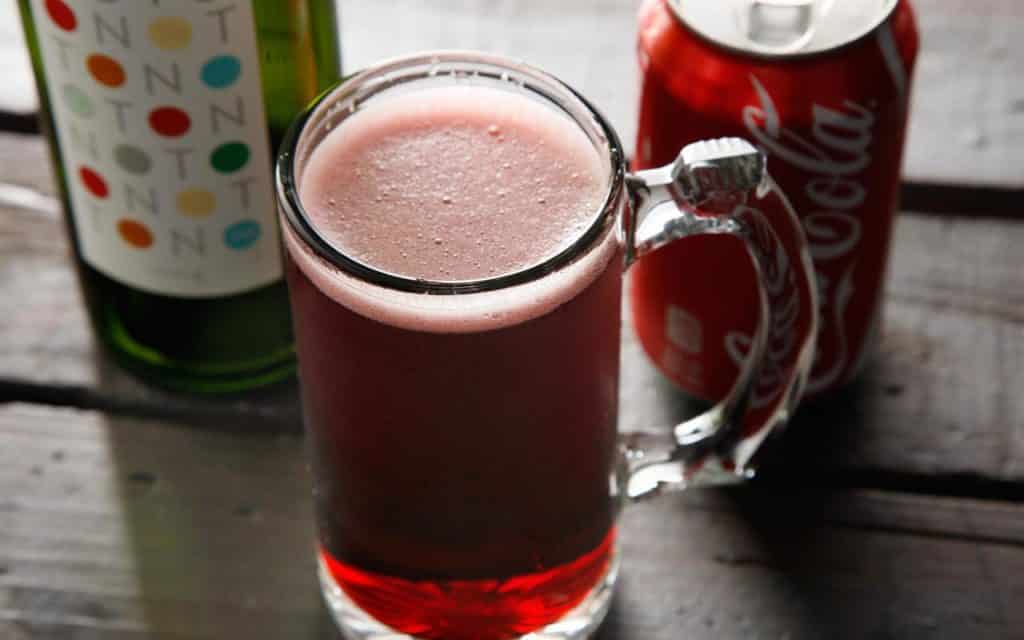 Queimada is one of those Spanish drinks with a spooky and magical background. Traditionally from Galicia, the drink is a mix of orujo, sugar, lemon peel, and spices that is then lit on fire. While the drink cooks, more brandy is poured into the punch to make it even stronger. To top it off, a spell is recited so that the special powers of the drink are transferred to the person drinking it! The spell references witches, demons, and devils, which makes Queimada the perfect drink for any spooky occasion!
1 liter orujo
2/3 cup granulated sugar
Rind of one lemon cut into strips
1/4 cup whole coffee beans
Find a fireproof bowl (clay usually works well). Set aside about 4 tablespoons of orujo (or a grape spirit substitute) and 1 tablespoon of sugar, mixed. Mix the remaining orujo with the remaining of sugar. Add the lemon and coffee beans. One everything in the pot is stirred up, take your smaller orujo/sugar mixture in a ladle and light it on fire. Move the flaming ladle close to the pot so it also catches on fire. Stir until the flames are blue; cover to extinguish.
Warning: please be careful mixing this!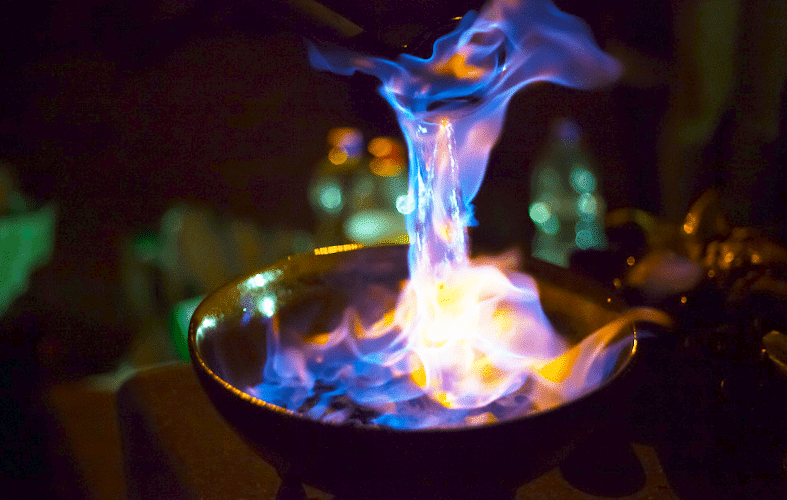 One of the classic Spanish drinks to sip in the summer! Vermouth, or sometimes vermút, is a fortified wine. Vermouth is a sweet, red, and spicy drink served in almost all bars. It's a local favorite since it usually comes straight from the tap. If you're looking to try something that's reminiscent of a cold mulled wine, this is your drink.
1 bottle of vermouth (not martini vermouth)
A lemon or orange slice
Serve your vermouth over ice. Throw a little lemon or orange slice in there and eat some olives to balance out the flavors.