The Polish have Vodka, the Japanese have Sake, the Mexicans have Tequila and the Spanish have Vermouth! Every country has a preferred alcohol and Spain is no exception! There are several liquors and drinks which are made in Spain that make up the drinking culture here. From cocktails and liquors to beers and wines, Spain is home to some good stuff! To learn the basics, check out our list below!
Vermouth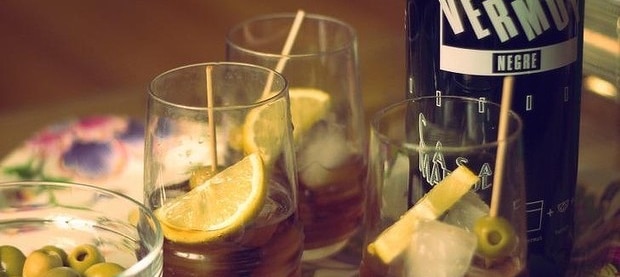 You may think of it as an ingredient in a Martini, but in Spain Vermouth is drunk as a strong and flavorful drink all by itself. Known in Spanish as either Vermut or Vermú, it is perfect for a before dinner aperitif or as an accompaniment to tapas on a Sunday afternoon. Vermouth is a fortified wine flavored by various types of flowers, roots and spices which makes it very aromatic. In Madrid, many bars and taverns serve "Vermut del grifo" (Vermouth on tap). You can also buy Vermouth by the bottle in most stores. Drinking Vermouth before dinner or lunch is uniquely Spanish, so order a glass as an aperitif and drink like a local!
Sidra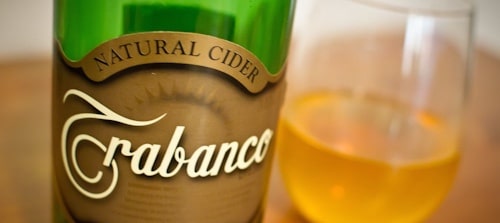 Traditionally from the northern regions of Spain like Asturias, Galicia and the Basque Country, Sidra is an alcoholic cider with anywhere from 3-8% alcohol content made from fermented apples. The regions in the north are famous for their unique way of serving sidra. The sidra is poured in small quantities from almost a meter above the glass! This process is done to add some carbonation and brightness to the drink. There is no particular time of year that Sidra is drunk, it is just a delicious and sweet drink for any occasion!
Cava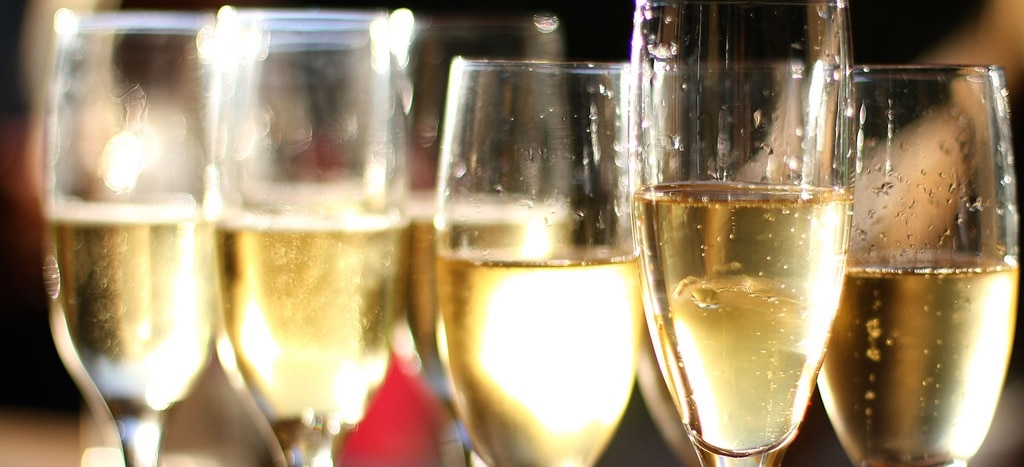 There is always a reason for something bubbly! If you are tired of champagne, try the Spanish "equivalent", Cava. Cava is a sparkling wine, extremely similar to champagne that can be served as white or rose. It is always served cold and pairs well with fruit and cheese. It is perfect for any occasion, a fancy party or a beautiful afternoon on a sunny terrace in Madrid!
Orujo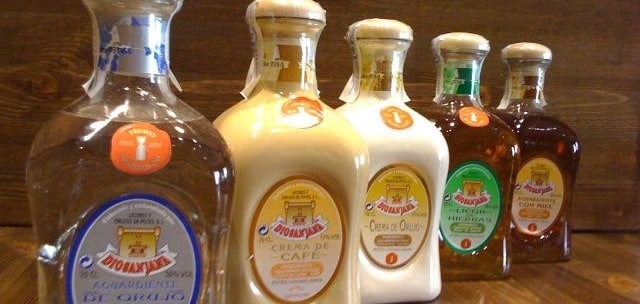 Also known as aguardiente (firewater), Orujo will definitely deliver a kick! This liquor is a pomace brandy made from distilling the leftover grapes after wine pressing. It is definitely a serious liquor at 40% alcohol and 100 proof. It is very popular in the northern regions of Spain, like Galicia, Asturias, and Castilla y León. Orujo also comes in different varieties, like herbal and aged, which has a darker amber color. Some would say a shot of orujo is the start (or end) to a great night!
Patxaran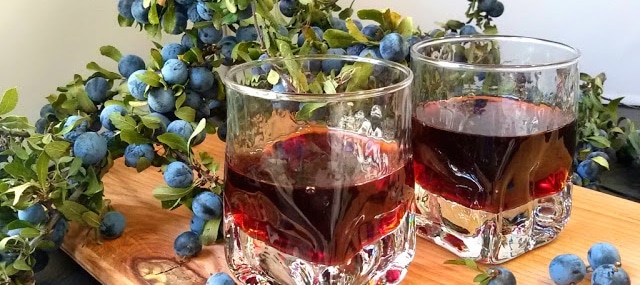 Another traditional Spanish liqueur, Patxaran is made from distilling sloe berries with coffee beans, cinnamon or anise. It is a sweet, brown-colored liquorr with about 25-30% alcohol that is served as digestif to be drunk after dinner. It is typically drunk in the Navarre and Basque Country but it is popular all over Spain as well. After your next traditional Spanish dinner make sure to ask for a chupito of Patxaran!
– Lydia