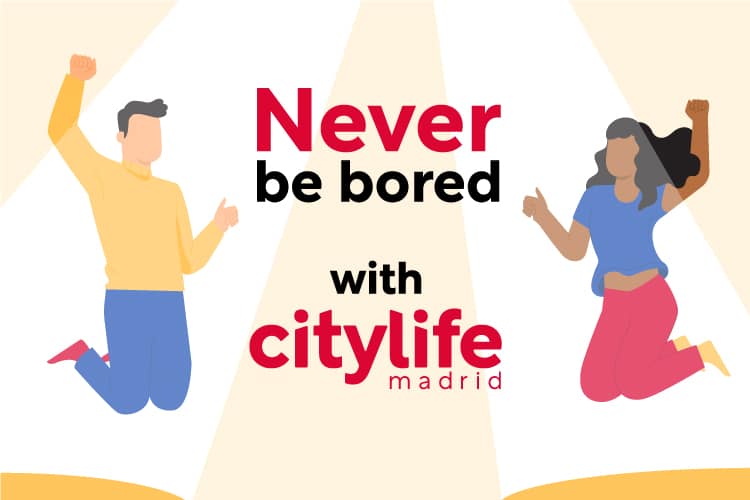 [Click here for the English version]
¡Estamos muy contentos de presentaros nuestro calendario completo de actividades y eventos para  primavera 2020! Unas líneas más abajo encontrarás tres categorías de eventos – actividades semanales, visitas culturales y eventos especiales. Es bastante difícil aburrirse en Madrid, pero en el caso de que no tengas ningún plan, lo único que tendrás que hacer es echar un vistazo al calendario y ¡estarás preparado! Si quieres echar un vistazo a nuestra amplia agenda de viajes para primavera, ¡haz clic aquí!

Por último, todos que tienen la tarjeta City Card pueden conseguir descuentos de hasta 5€ en muchas de nuestras actividades sociales y culturales! Enseña tu City Card a la hora de comprar tus entradas o inicia sesión en tu cuenta de City Card en el sitio web de Citylife antes de reservar y ahorra dinero! Se indica el descuento de hasta 5€ en todas las actividades con un *.
Mantengas al día con todo de lo que está pasando por unirte al nuestro foro de WhatsApp: Live and Enjoy Madrid!
Actividades Semanales
Nuestros eventos semanales se realizan cada semana en el mismo lugar y a la misma hora, así que echa un vistazo a nuestra página de actividades para saber ¡cuándo y dónde nos encontraremos la próxima vez!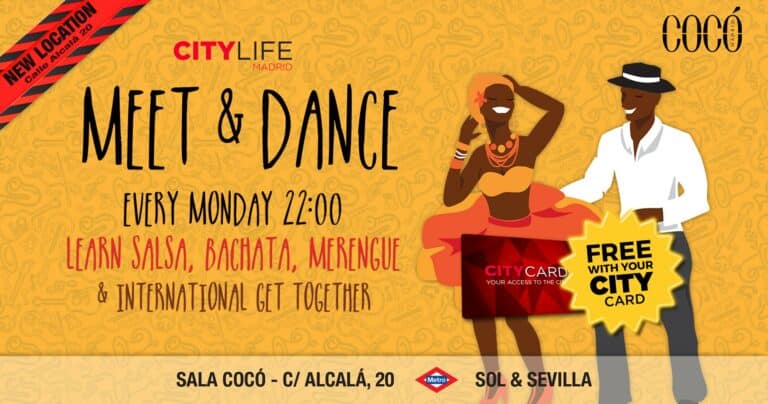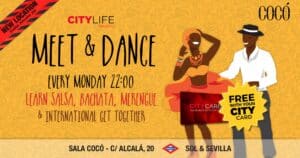 Meet & Dance*– Cada semana tendrás la posibilidad de aprender Salsa, Bachata, y Merengue de la mano de bailarines profesionales. Trae a tus amigos o encuentra un compañero entre la multitud de estudiantes internacionales que estarán allí.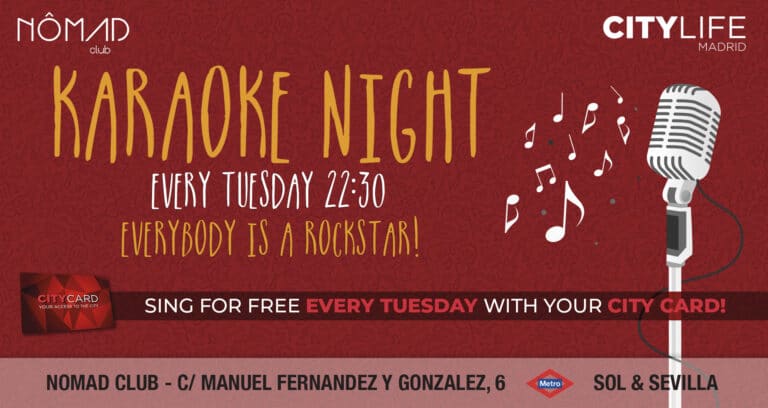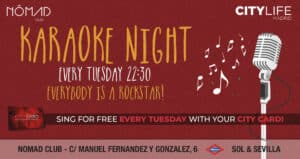 Karaoke – Para todas las estrellas de rock en la intimidad, ¡este evento es para vosotros! Incluso si no quieres cantar, convence a tus amigos y ven a disfrutar de unas bebidas mientras animas a los valientes que son capaces de coger el micro.
Meet & Speak – ¿Hay mejor manera de conocer gente nueva de cualquier rincón del mundo y de mejorar tus habilidades lingüísticas que en un intercambio cultural? ¡Ven por el ambiente, quédate por las tapas y escucha bandas en vivo!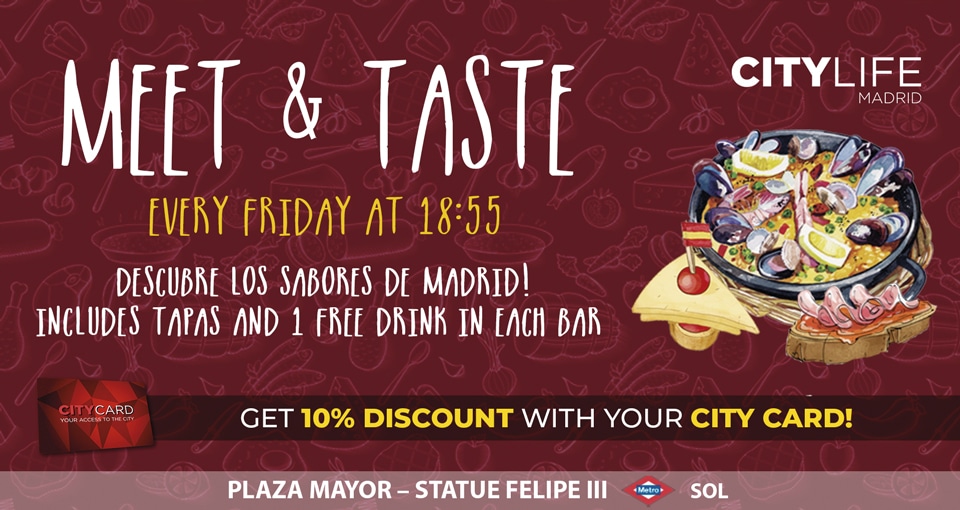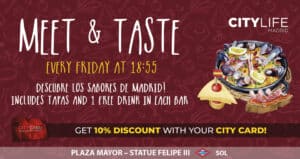 Meet & Taste* – España es famosa por la comida pero, ¿has probado tapas españolas de verdad? Únete a nuestro tour de tapas y disfruta de la comida y bebida en nuestros sitios favoritos del centro de la ciudad.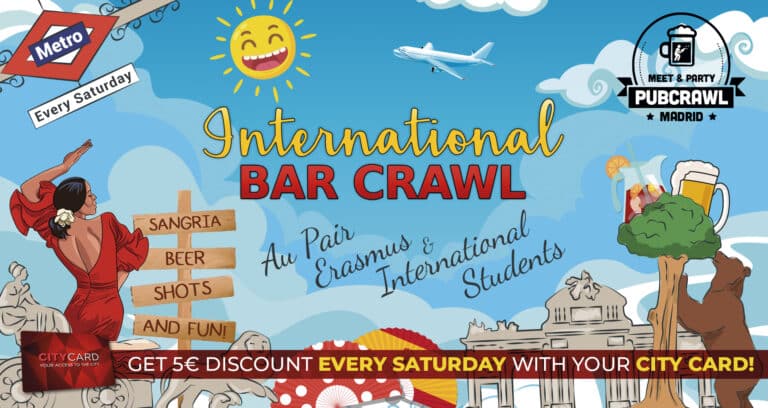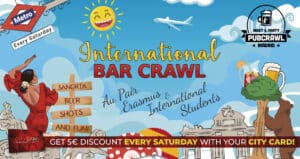 Meet & Party* – Jamás podrás vencer a la noche madrileña ni a la multitud de bares que puedes elegir. Empieza tu sábado noche en un pubcrawl sin igual y ¡explora la increíble noche madrileña con nosotros!


Citylife Madrid Sports Club: desde artículos informativos y sugerencias y consejos hasta The Running Club y encuentros para partidos y juegos como nuestros encuentros diarios para jugar futbol. El Sports Club lo tiene todo! ¡Manténgase al día sobre dónde ver el próximo gran juego, dónde comprar algo de equipo a precios asequibles, entradas al estadio Bernabeau, descuentos y mucho más!
Visitas Culturales Gratuitas
Organizamos visitas guiadas y  tours en algunos de los museos, galerías de arte y centros culturales más famosos e interesantes de la ciudad. Podrás acceder completamente gratis, pero además descubrirás estos lugares únicos con otros miembros de la comunidad Citylife. Así pues, estas visitas no valdrán únicamente para mejorar tus conocimientos de la ciudad, sino que tendrás la oportunidad de hacer nuevos amigos. ¡Si echas un vistazo a nuestro calendario de actividades culturales encontrarás información sobre dónde vamos, qué tipo de tour haremos y cuándo nos vamos a encontrar!
Eventos Especiales
Rolling – ¡Haz un viaje al pasado yendo un domingo por la noche a una pista de Dance & Burger! Sobre unos patines y cenando una sabrosa hamburguesa, te ofrecemos la mejor manera de acabar la semana.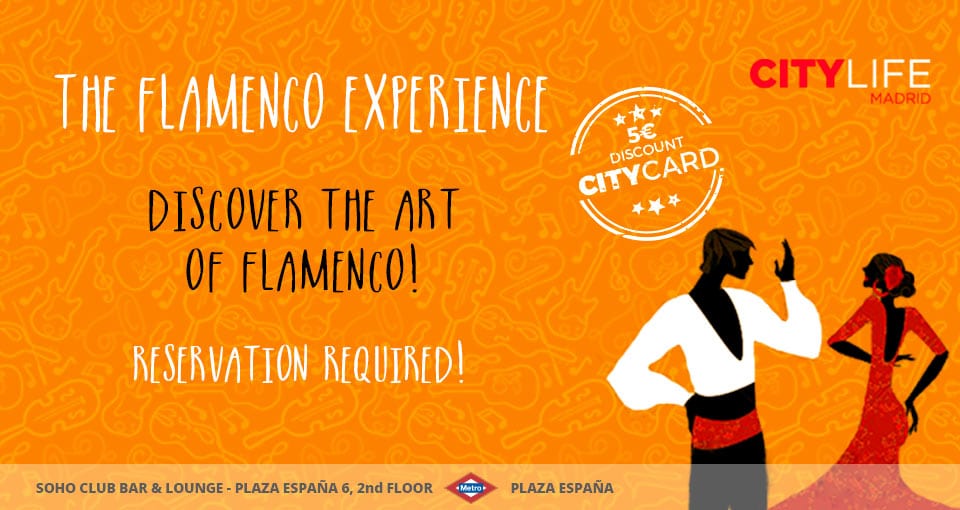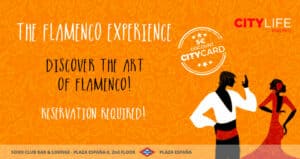 The Flamenco Experience* – Este estilo de música y danza tradicional tienes que vivirlo de cerca para poder verdaderamente apreciarlo. Únete a nuestro Flamenco Experience para obtener una visión íntima y personal de este famoso baile.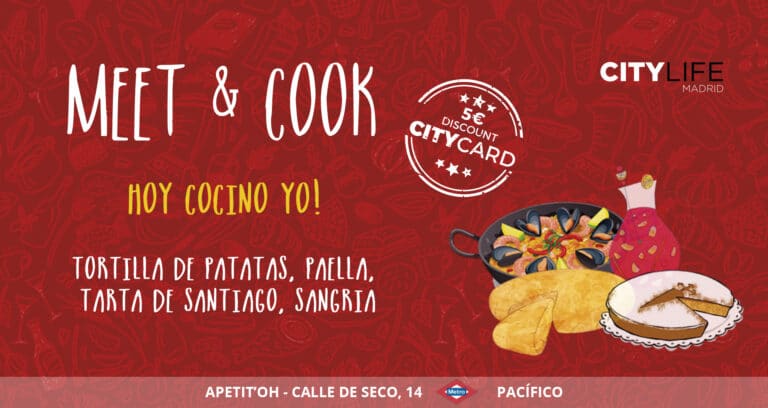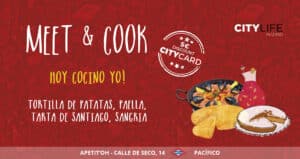 Meet & Cook* – ¿Hay mejor manera de aprender y disfrutar de la comida española que haciéndola tu mismo? Ven sólo y únete a otros chefs amateurs o apúntate con tus amigos, de cualquier forma ¡Meet & Cook es una pasada!
Wine Tasting* – España es un de los mayores productores de vino en el mundo pero, ¿cuánto sabes sobre los diferentes tipos de vinos y cómo son elaborados? ¡Ven y aprende un poco sobre esta bebida deliciosa y prueba sus diferentes tipos!
Bowling – ¡Como en aquellas salidas en familia cuando eras un niño! En Citylife amamos los bolos, así que hemos conseguido llegar a un acuerdo para ir juntos a la pista de bolos los domingos por la noche.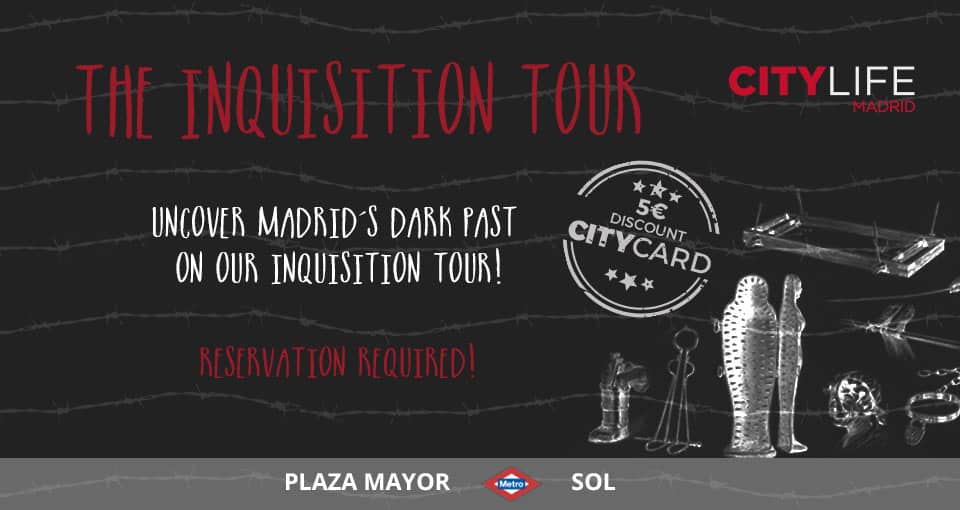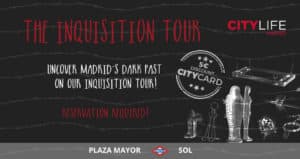 Meet & Explore: Inquisition Tour* – Haz un tour por esta increíble ciudad de la manera más divertida posible. Disponemos de tours temáticos de Madrid de los que podrás disfrutar durante el semestre. Las plaza son limitadas, ¡así que asegúrala mediante una reserva!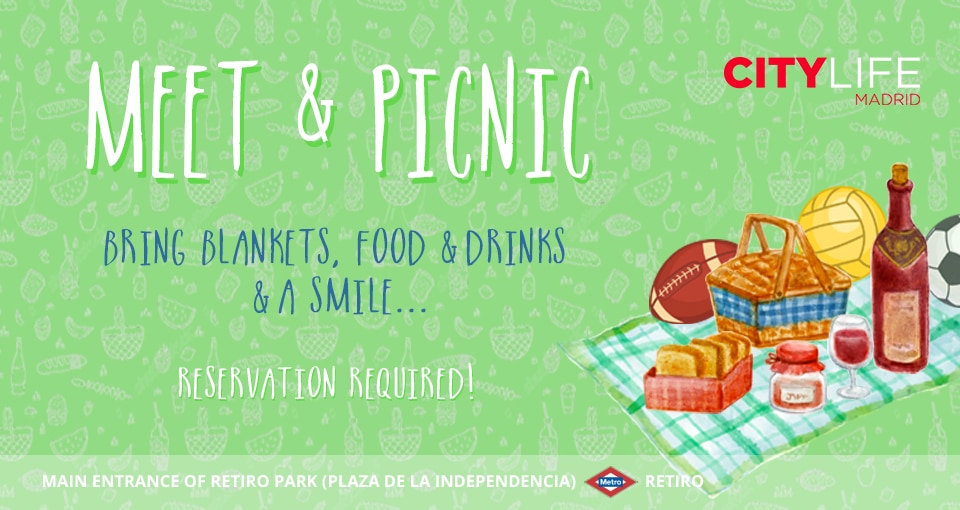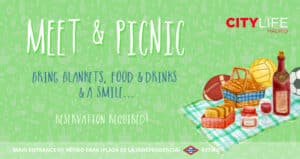 Meet & Picnic – Si buscas pasar un buen rato con gente de cualquier parte del mundo mientras disfrutas del clima cálido de Madrid, ¡ven y únete a nuestro picnic en el Retiro! Traed vuestras mantas, música, guitarras, comida & bebidas!
¡Estamos deseando que llegue la primavera 2020 :)!
– Tu equipo de Citylife Madrid