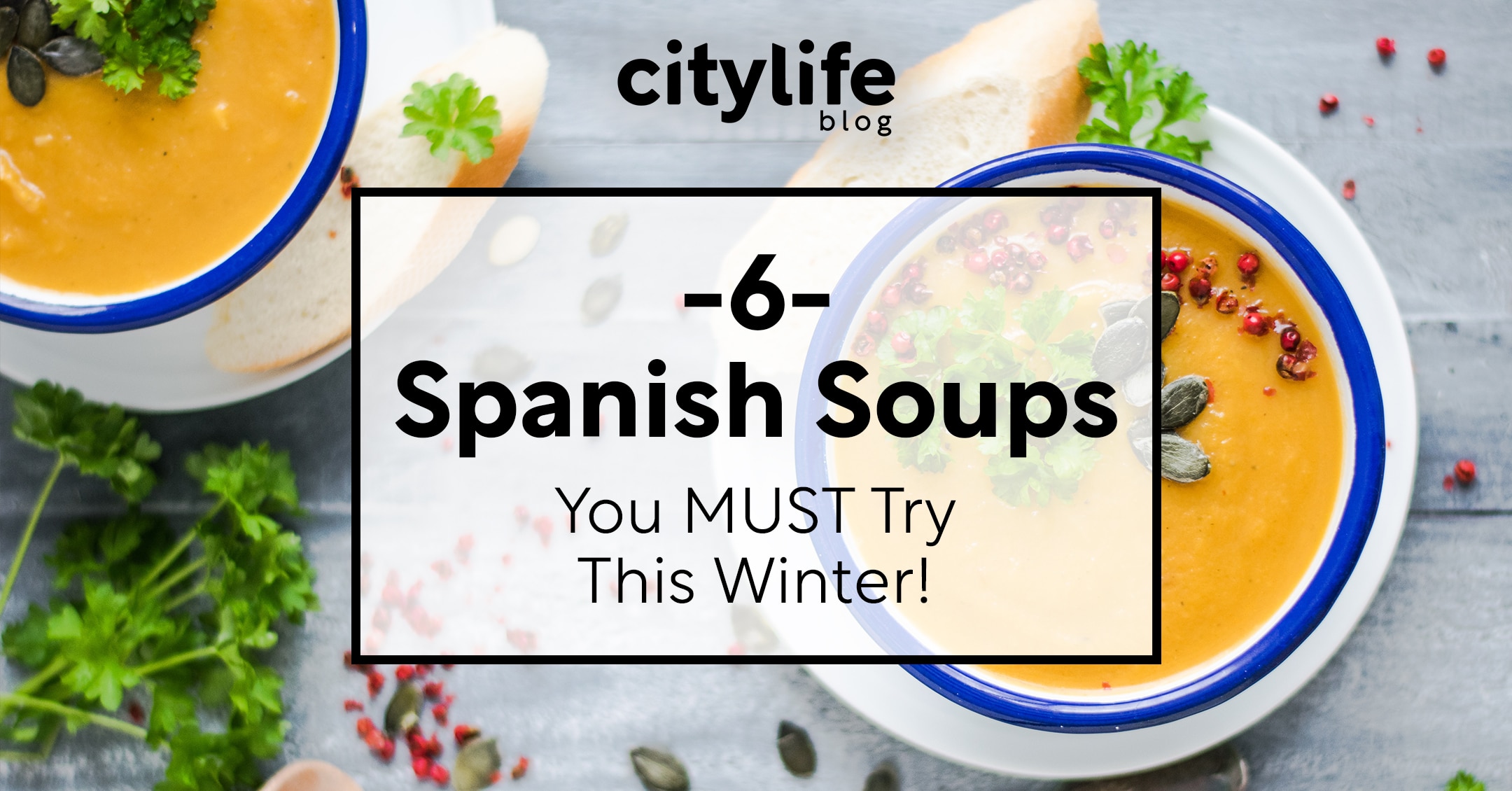 Lets face it, Spain isn't all that cold in the winter. But, that doesn't mean that you can't indulge in the traditional, warm, comfort food of the Spanish. You might notice as you walk through the streets, despite the chilly breeze and occasional cloudy skies, folks around town still enjoy a nice meal out on the terraces of their favourite restaurants. They're not crazy, no, they're just eating deliciously warm soups! Whether you've just arrived in Spain, or you've witnessed the seasons change over the last few months you MUST try these amazingly deliciously filling Spanish soups!
If you want to learn how to cook more delicious Spanish dishes, make sure to check out our section dedicated to Spanish Recipes!
Sopa de Ajo
---
This is one of the most typical Spanish soups you will find in Spain. It was a popular dish among the poor in the province of Castilla, but can now be found almost anywhere – especially on a menu del dia. I wouldn't call it hearty, but it is the perfect soup to warm up with over some good conversation, cervezas and a loaf of bread!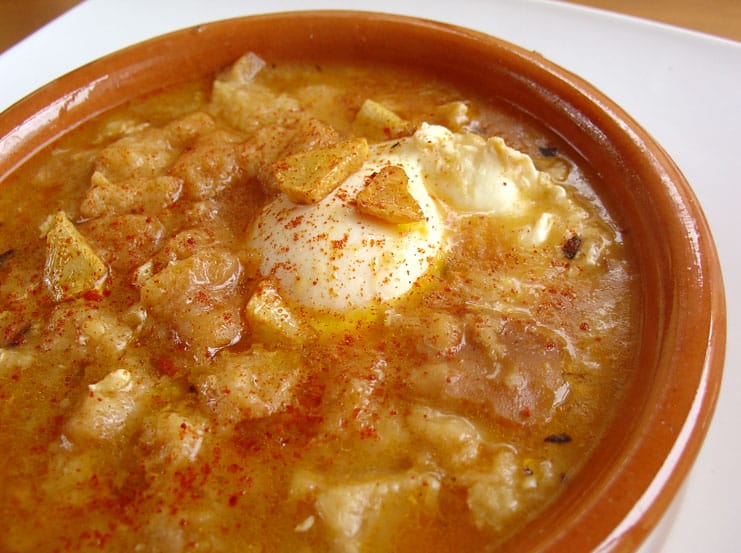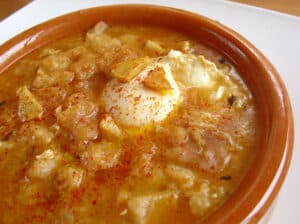 Make it yourself
Heat oil in a saucepan and add 4-6 gloves of chopped garlic and bacon (pancetta)
Cook slowly and add beef broth to the mix. Let it slowly boil for 20mins
Pour soup into bowls and slowly crack one egg into each bowl.
Fabada Asturiana
---
This stew is perfect for those really cold days where you've been outside and are in need of some comfort! Fabada is an extremely classic Spanish stew that features some classic Spanish ingredients. Open a bottle of wine, toast some bread and cuddle up to this deliciously warm and thick stew.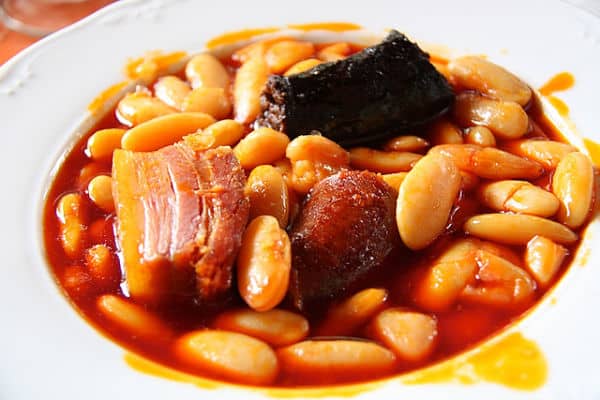 Make it yourself
Fry onions, garlic, chorizo, blood sausage, salt and pepper in a large saucepan
Add your favourite kind of bean, beef or chicken broth and boil slowly until it begins to foam
Some recipes suggest adding chunks of peppers (red, green, yellow or even hot) and continue to boil on low for 2 hours.
Crema de Anything
---
This one is the most diverse Spanish soups out there! Think of some of your favourite veggies and imagine them pureed into a bowl a hot, thick, vegetable goodness! Most of the soups have multiple vegetables in them but with one major veg as the base of the soup. The most common bases of these soups are zucchini (calabacin), carrots (zanahorias), pumpkin (calabaza) and cauliflower (coliflor).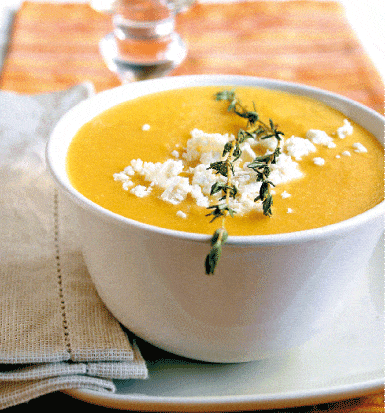 Make it yourself
Sautee onions, garlic and any other veggies you'd like – just don't add too much of you'll overpower your base!
Add some broth – you can chose to add either chicken, beef, or veg stock – and bring to a boil.
Chop up some potatoes and throw them in the pot – these will make the soup nice and thick. If you are using pumpkin or squash as a base you wont need potatoes for thickness – but they add great flavour!
Choose your base and add to the mixture – you will need more of this veg than the other to create the overall taste of the base in your soup. Puree the entire mixture in a blender.
Caldo Gallego
---
You will see this one everywhere especially on the classic menu del dia's at your local tapas bars. Caldo means "stock" or "broth" which is basically what this Gallician soup is as it can be eaten in two ways. Some people prefer to cook the soup and separate the meat from the vegetables and eat as two separate meals. While others enjoy eating it all together in one bowl.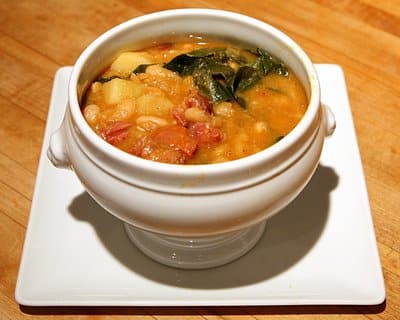 Make it yourself
Boil chicken, beef or pork (preferably still on the bone) to a saucepan of water.
Add a variety of veggies – typically onions, carrots, spinach, potatoes, beans and lentils (noodles are optional). Slowly bowl until all flavours are mixed
You can either remove the meat and eat it separate, or keep them in the soup.
Sopa de Lentejas
---
This is an extremely thick and nutritious Spanish soup that is just perfect for the winter season. It can be found almost everywhere during the winter months and is quite easy to make. This thick soup can be scooped up and eaten with a nicely toasted piece of bread.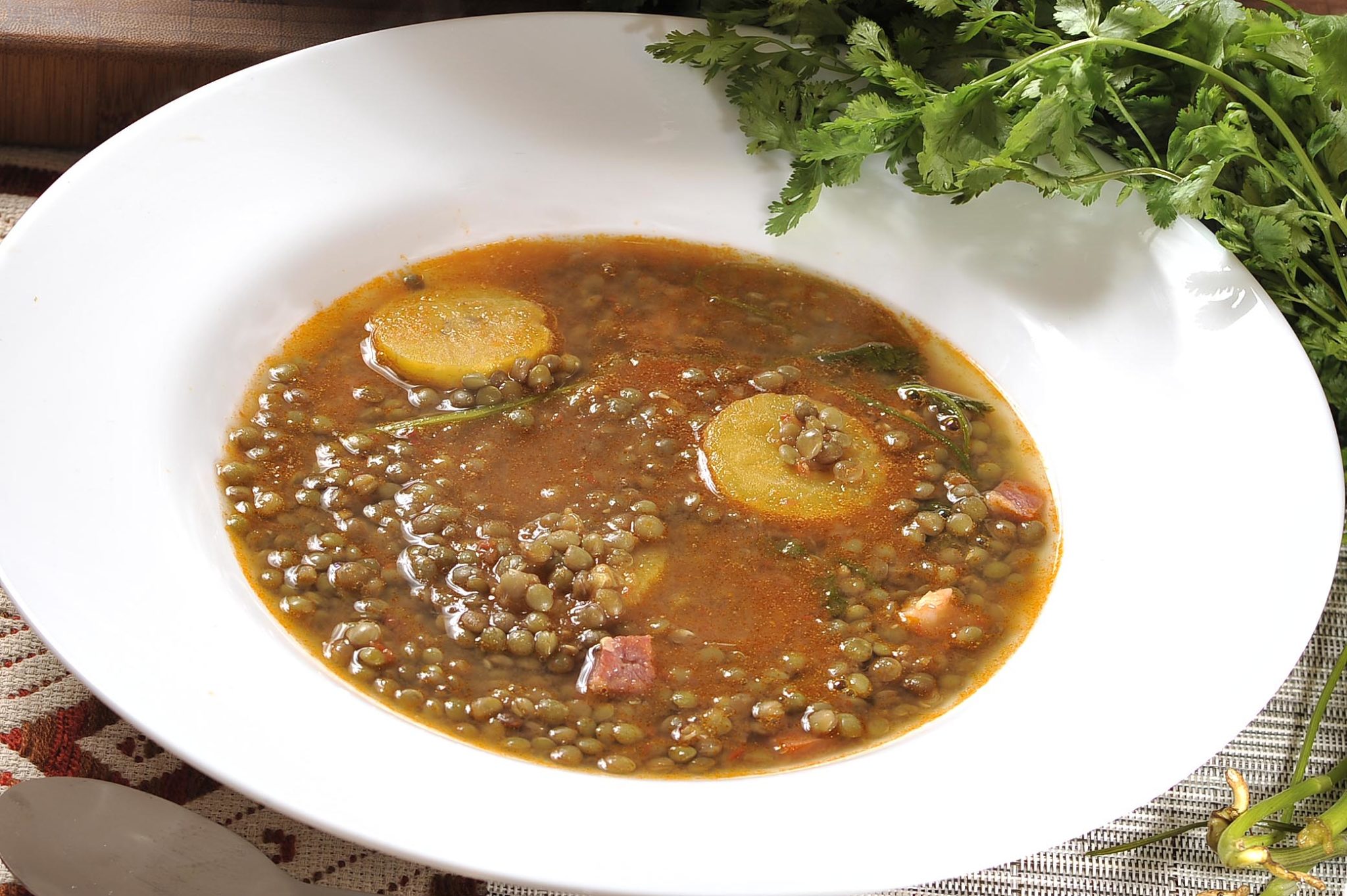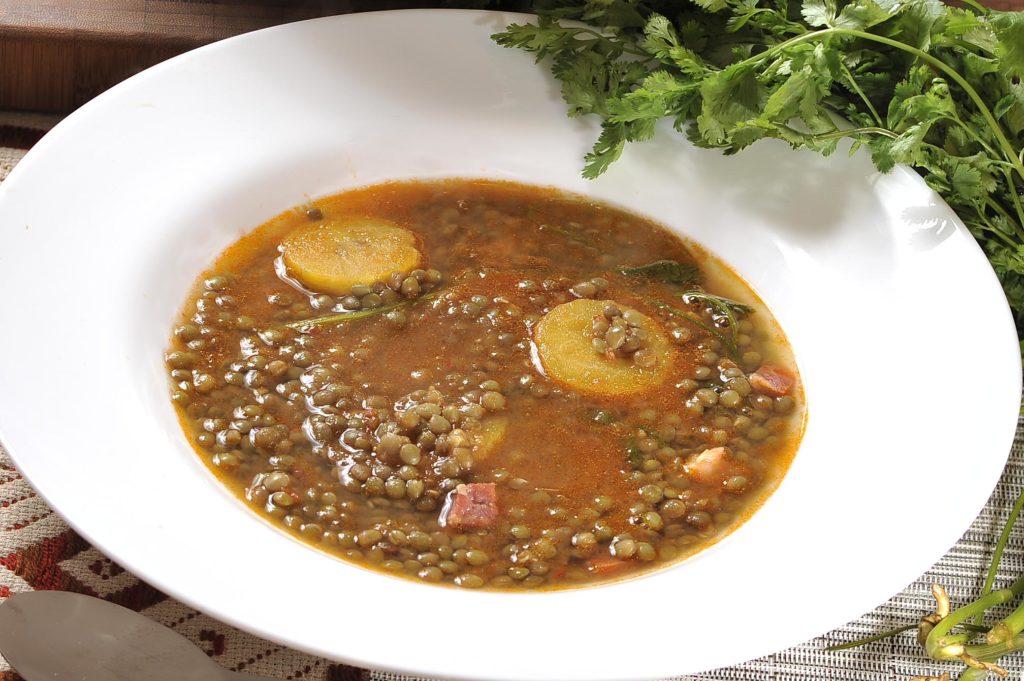 Make it yourself
Sautee chopped carrots, onions, garlic and potatoes for 5 mins and add cubed pieces of pork to the mix.
Pour water into the mixture and cover so it boils. Once boiled add lentils and continue boiling for 1 hour
Once lentils are cooked just add some salt and pepper.
Cocido Madrileño
---
Consider Cocido the older brother of Caldo as it's bigger and its fuller. This stew can realistically be eaten as a main course and can either feed 1 person for weeks, or a huge gathering of people at once. You can literally put anything in Caldo, just keep in mind not everything tastes good when put together.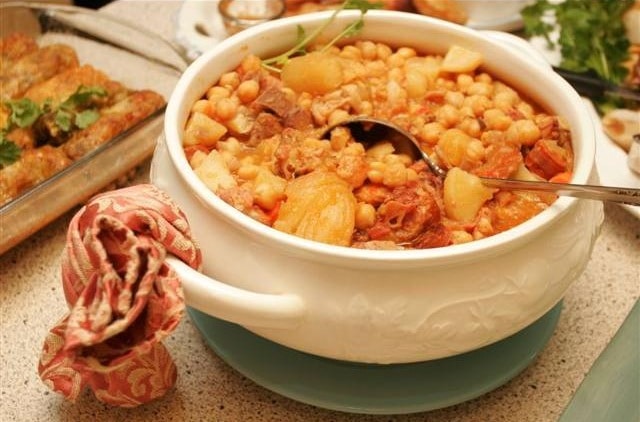 Make it yourself
Sautee chicken, pork, chorizo, onions, garlic, chickpeas, rosemary, salt and pepper in a large saucepan.
Boil water with a hint of saffron and pour water over the cooked mixture. Noodles or beans can also be added. Cover and let boil for 3-4 hours on low.
You can either separate the mixture from the broth or eat it all together
---