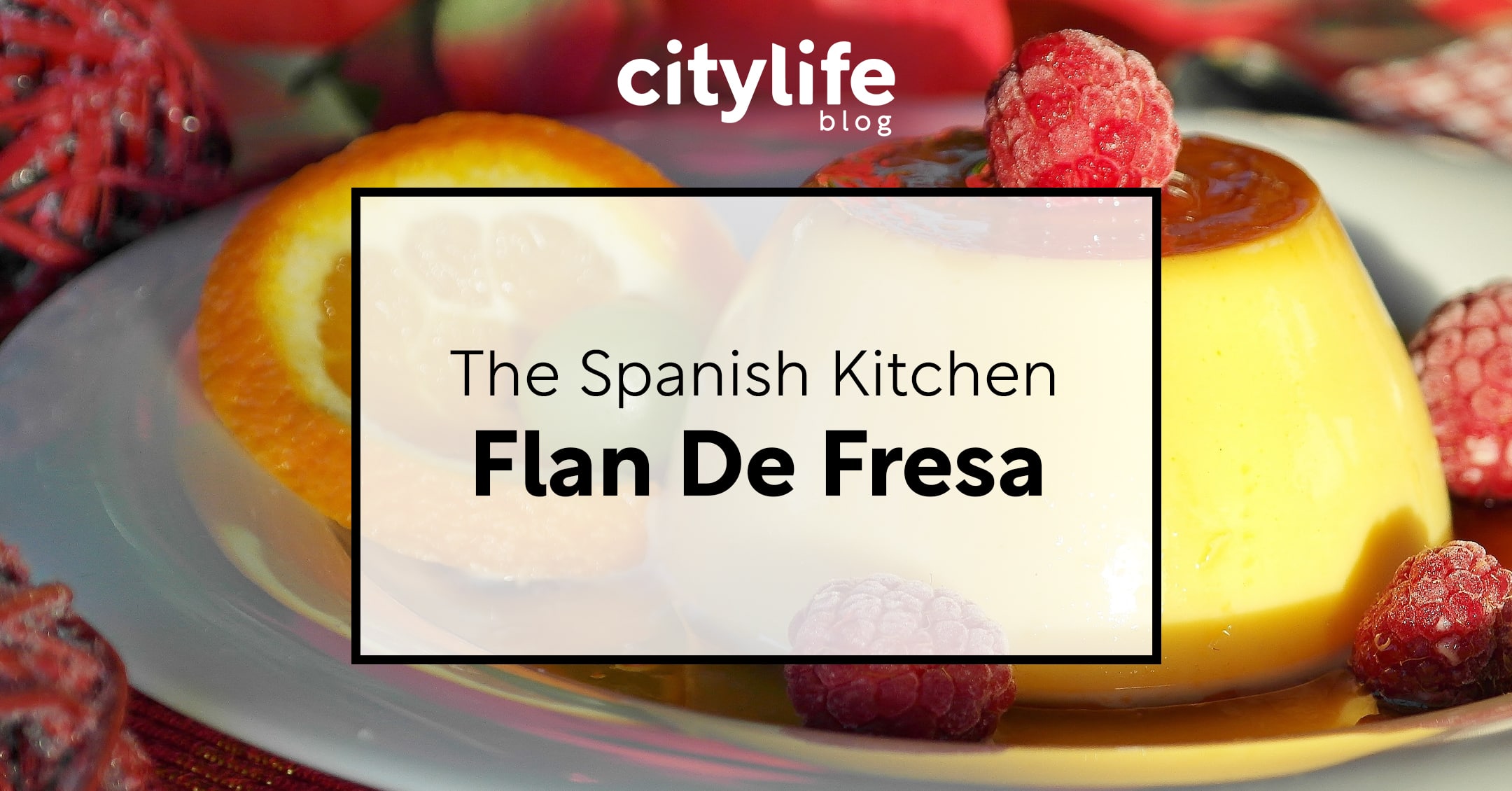 I usually stick to traditional versions of each recipe, but this week I thought we'd shake it up! Normally Flan is made with a vanilla flavour which, though delicious, is a little bland. Strawberries add a nice fresh flavour to the flan but remember, you can easily replace the strawberries for any kind of fruit or flavour you wish – honey for example!
Apparently flan can be dated all the way back to the ancient Romans. However, it wasn't originally a dessert. Flan was often served as a savoury custard during meals. Over time the dish changed and became more popular as a sweet treat. The popular flavour at the time happened to be honey. It was then modified by many cultures to have almonds, nuts, sugar and citrus. Today we will be giving a twist to the Spanish style flan with sugar and strawberries.
Make it Yourself
Topping:
Heat a large pan over medium heat and add 1/2 cup of granulated sugar.
Do not stop stirring. Keep stirring until all of the sugar is melted and a golden brown colour.
Pour the sugar into as many ramekins (muffin cups) as you want and let them sit.
Flan:
Blend Strawberries, 1 can of condensed milk, 6 eggs and 3/4 cups of sugar together in a blender until everything is smooth.
Poor mix into the ramekins, over the caramelized sugar.
Place ramekins in an over safe dish. Fill the dish with boiling water so that almost the entire ramekin is covered. Place the dish in the oven (170-degree-C or 360-degree-F).
After 30 minutes carefully remove the ramekins from the water.
Let the flan cool down for a while and if you wish, garnish the flan with some mint leaves.
Enjoy :)!
Do you want to learn more secrets of the Spanish kitchen? Do you need a little more of a hands on lesson? If so, check out our jam packed activities calendar for our upcoming Meet & Cook classes!
---