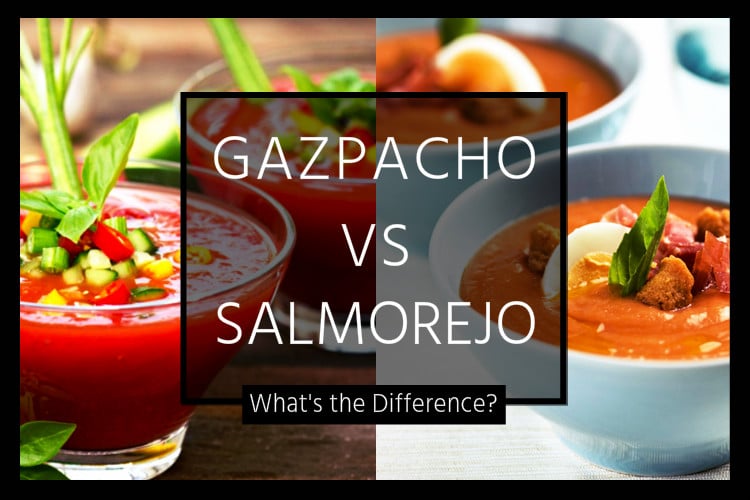 Everyone's heard of gazpacho, but what you might realise upon visiting Spain is that this famous "soup" has a rival which is equally popular among the locals. This rival is based on similar ingredients but varies in preparation, taste and texture. And it's called, Salmorejo! but the real question is, which is better? Well, ultimately these are both delicious and even healthy soups that you should try at some point or even make at home. And once you do, you can decide for yourself! To help you get started, here are two recipes, one for gazpacho and the other for salmorejo. Enjoy!
Gazpacho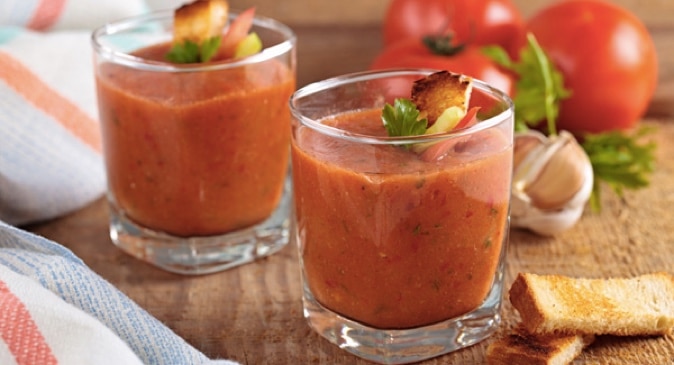 Known for being a popular  Spanish delight, gazpacho is a regional dish that originated from Andalucía – a part of southern Spain. Interestingly, this cold soup is more often served from a tall glass rather than a bowl. Made up of raw vegetables such as tomatoes and cucumbers, gazpacho is extremely refreshing and light. It is typically eaten when the weather is too hot to eat, but you want something cold and flavorful at the same time.

What you'll need:
About 2 pounds of ripe red tomatoes
1 cucumber peeled and cut into chunks
1 small red onion peeled and chopped
1 small green pepper chopped
1 small red pepper chopped
3 large garlic cloves
2 teaspoons sherry vinegar
½ cup of olive oil
2 teaspoons of salt
½ teaspoons of pepper
Instructions:
Blend all of the vegetables in a blender or using a hand blender on high until smooth
Slowly add the vinegar, salt, pepper, and olive oil while the blender is still on
If it seems a little watery add a bit more olive oil until creamy
Strain the whole mixture and transfer it to a tall glass
Put in refrigerator to chill until you are ready to serve it in glasses with a drizzle of olive oil
Salmorejo
I bet you've heard of gazpacho, but what about salmorejo? Salmorejo is a cold creamy thick soup that comes in a bowl. It also stems from the south of Spain, but specifically Córdoba (which by the way you should totally visit with us in March)! Different from gazpacho, one of the main ingredients is bread. This gives it a more pink orange appearance and thicker texture than gazpacho. Also salmorejo is usually garnished with hard-boiled eggs and diced Serrano ham. You can probably find it in many restaurants or tapas bars as a sauce used to prepare montaditos.

What you'll need:
About 2 pounds of red tomatoes
1 day old long baguette
½ medium cucumber peeled and copped
1 green pepper chopped
1 small onion chopped
2 garlic cloves
1 cup extra virgin olive oil
1 teaspoon of sherry vinegar
Salt and pepper to taste
2 hard boiled eggs, for garnish
Instructions:
Combine the tomatoes, bread, cucumber, pepper, onion, garlic, and ½ the oil in a food processor at a high speed until silky
Add the rest of the oil gradually
Stir in the vinegar and other seasonings
Chop the eggs or other topping such as Serrano ham and place on top for garnish
– Nina