One of the first tasks you'll have to accomplish when arriving at Madrid's Barajas airport, is getting to the place you're staying. You could public transportation, metro or bus, but the most popular option is to take a taxi at the airport, especially if you are carrying a lot of luggage with you. The taxis that pick you up from the airport charge a flat rate of 30€ to the city centre and are readily available outside all terminals. But, what if I told you that you could reserve a luxury car service to pick you up and take you wherever you need to go for less than 30€ :)?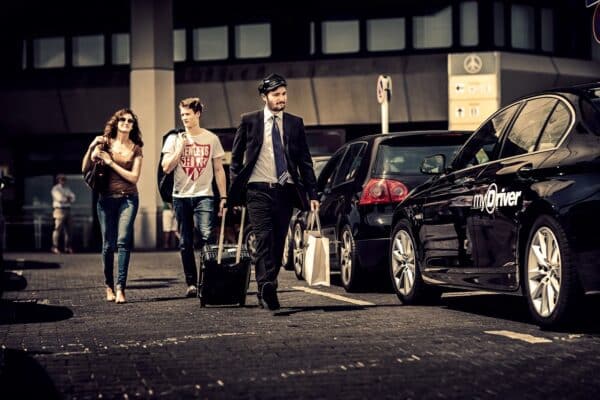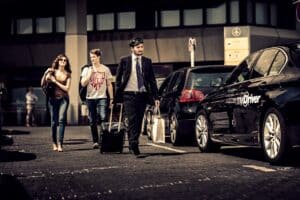 That's where myDriver comes in! myDriver is the perfect transportation solution for everyone flying into Madrid, who wants to make sure everything goes smoothly on their first day in the city. All you have to do is either download their app or visit their website and choose your pick-up date and time. Select the class of car you'd like to ride in and receive an amazing 15€ discount with the code CITYLIFEMADRID! With this discount you'll only be paying around 20€ for a BMW to pick you up from the airport. Check it out now by clicking here!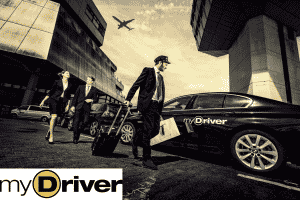 Once you book your car, you will be able to see the route you will take. This way you can monitor the ride and make sure you're headed to the right location! You will be asked to enter your flight information so your driver can arrive early and wait for you in the arrivals hall. All prices are fixed rates, so you will know exactly how much you'll be paying before you even get on the plane. Finally, you will be charged for the ride once you reach your destination safely! myDriver offers 24/7 customer service and their drivers are bookable 24 hours a day so you will always be able to get reliable transportation in Madrid. It's easy, it's comfortable, and an affordable way to arrive in style!
Feel free to share the myDriver discount with friends & family who are planning on visiting you. To find people to share a limousine with, simply use the Citylife Madrid FB forum and post your flight details there! To read more about the Madrid Barajas airport and how to get to the centre, please click here.
Hint: Reserve your free Madrid Starter Pack now & pick it up upon arrival!
Don't forget to reserve your free Madrid Starter Pack here, so that you can conveniently pick it up upon your arrival in the city. Once in our office you can take the opportunity to ask us all your questions and to get all the help you may need for free!
– Joa