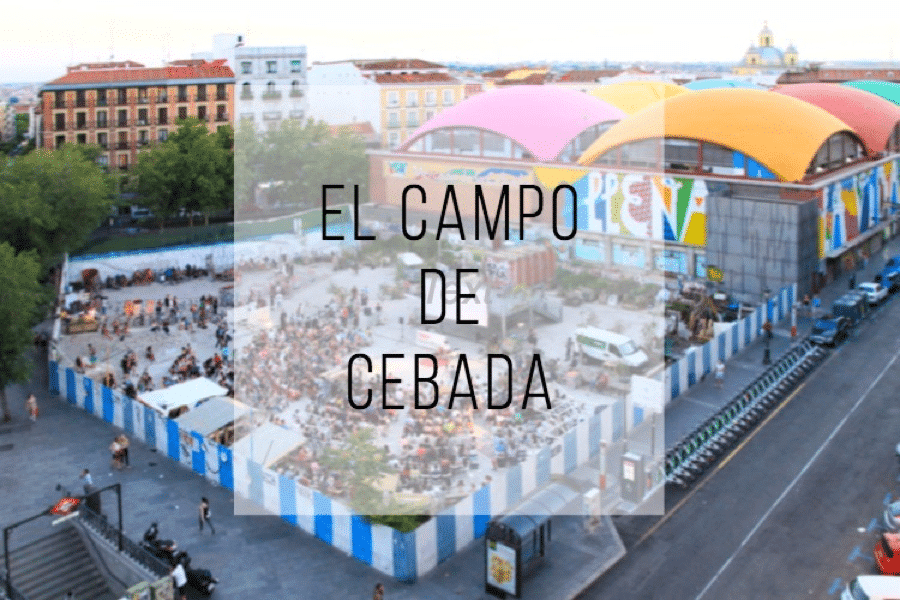 If you're new to Madrid and are looking for an awesome way to experience some of the local culture and flare, El Campo de Cebada is not to be missed! Located directly in the heart of La Latina, just across from the entrance to the metro, this open-air community space is versatile and vibrant!
A mix between a skate park and a modern art exhibition, el Campo de Cebada is a culture lover's paradise. In the shadow of el Mercado de Cebada, one of Madrid's biggest indoor markets, el Campo is a festive, playful space, founded by the residents of the surrounding area. An incredible example of citizens taking action in practical urban planning, el Campo is actually a cultural site that almost never was! Originally a sports facility that was demolished in the early 2000's, the neighbors took matters into their own hands and fought for this 5,500 square foot area to be used as a space completely open to the people.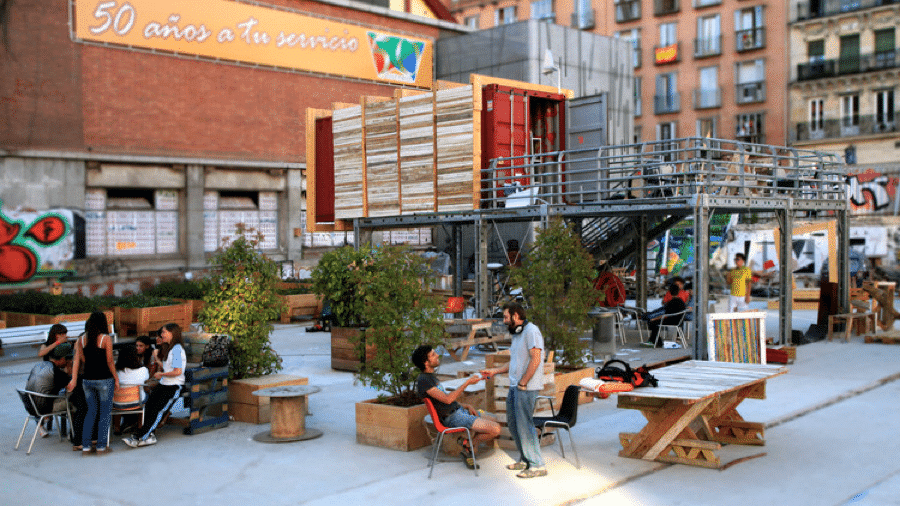 Now it has become an incredible gathering space for the entire city to enjoy. Groups and organizations can request to use the space for countless activities, which gives it a laid back and self-made atmosphere. Swing by during the daytime for a game of basketball or football, or to peruse the public garden or market over the weekend. At night, attend one of the special events that are constantly going on like concerts, dance shows, cinema, and more! Full of incredible graffiti, furniture made out of recycled materials, and cool structures to climb around on, El Campo de Cebada is basically just a great place for people to gather and have a great time. It was even the site of TEDxMadrid in 2014! Check out the whole schedule of events here to plan when you're going to check it out!
– Brian