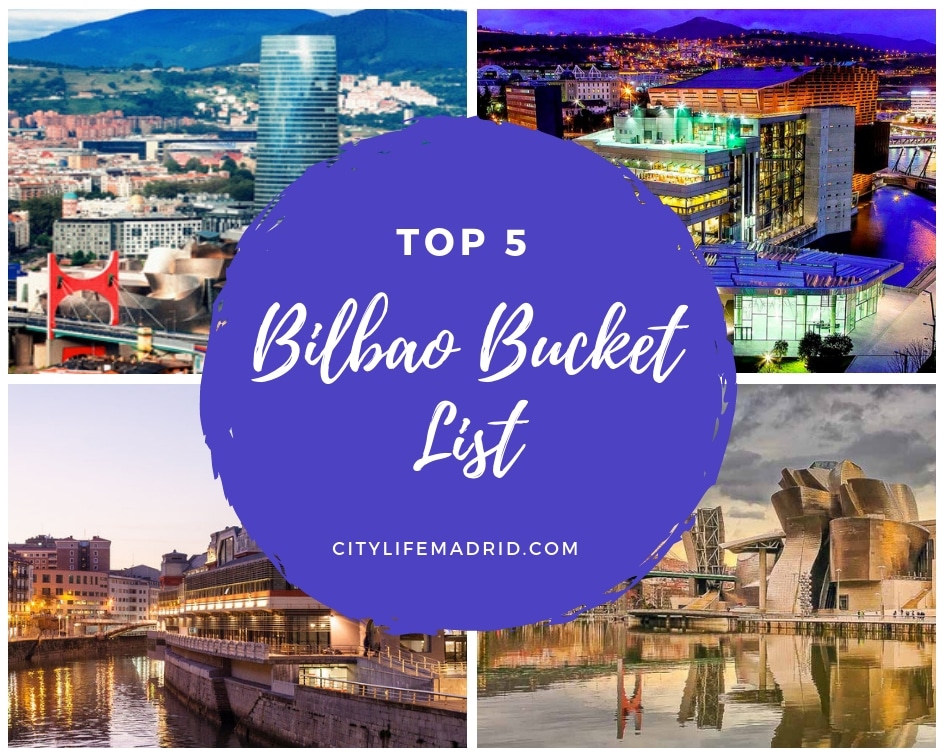 So you are thinking about going to visit the fantastic city of Bilbao? Here are a few things that you should for sure check out when you go visit!
The Guggenheim
If you go to Bilbao and don't visit the Guggenheim it's like going to Paris without seeing the Eiffel Tower. It's hands down the most beautiful building in the city and has a super impressive collection of art. It still has its shine and this is due to the fact that in 2017 in celebrated it's 20th birthday, it's quite young in the eyes of the museum world. Without even going into the structure you can see the place is guarded by Puppy, Jeff Koons' giant topiary dog, and Maman, Louise Bourgeois' super-size spidery bronze sculpture. Its daily hours are from 10 am to 8 pm. Admission for adults is 16€ and 9€ for students under 26, and it includes an audio guide!!

Pintxos
Bilbao is known for its cuisine, especially it's pintxos which are small pieces of bread, topped with all sorts of local ingredients, from meat and seafood to vegetables and cheese. You will walk into a restaurant and all the counter space will be filled to the brim with delicious pintxos. The most famous streets to walk down and smell your way through are Calle Ledesma and Plaza Nueva.

Explore Casco Viejo (Old Town)
Bilbao's old town is made up of 7 streets. It's a great place to browse boutique shops, stop in a local bakery, or stop in a bar to have some of those famous pintxos we were talking about! Some of the top things to see in the Old Town are the Catedral de Santiago de Bilbao, the Archeological Museum, the Plaza Nueva, and the churches of San Nicolás and San Antón.

Check out Ribera Market
Not only great for tasting some of those pintxos, but this market is fantastic for buying fresh produce, having a beer, or sitting down for a nice dinner. Located right on the edge of Casco Viejo this market is a must see. It is actually the largest indoor covered market in Europe, covering over 10,000 square meters!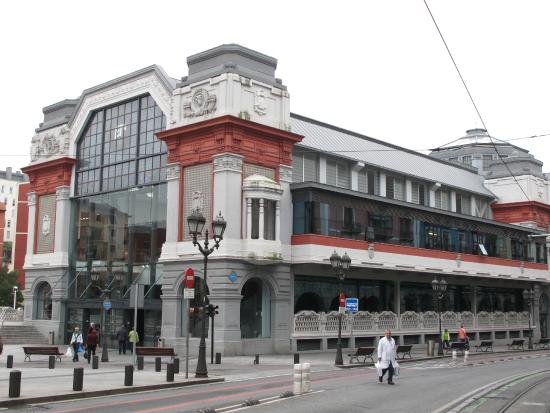 Explore Azkuna Zentroa
This cultural and leisure center by architect Philippe Starck it really cool because it has 43 individually designed columns that hold up the first floor. There's a cinema, exhibition rooms, cafe, and shops but if it's warm the most enticing feature is the rooftop pool. You can swim with great city views and it also has a glass bottom so you can see all the people walking below.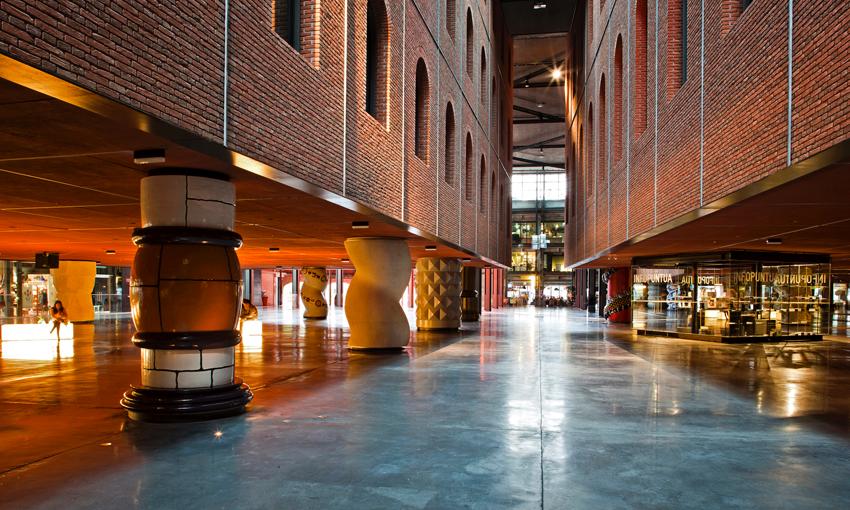 Check here to search for cheap flights, hotels and rental car deals and start exploring with your friends!
Enjoy Bilbao!
-Taylor