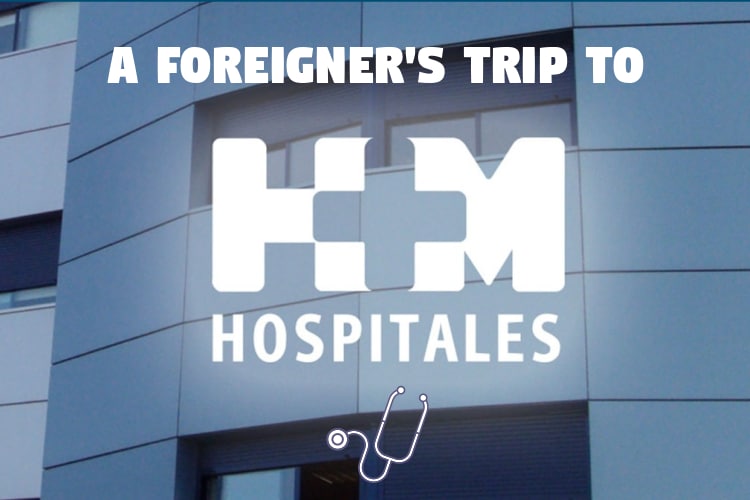 HM Hospitales are the leading Hospital Group in Madrid covering all medical and surgical specialties, with 6 general hospitals and 3 Comprehensive Centres super-specialised in Oncology, Cardiology & Neuroscience ensuring that patients receive a 24/7 fully personalised and comprehensive service! Their International department caters to foreigners in Madrid who are new to the Spanish Healthcare system, with various types of private insurance and who need services in languages other than Spanish. They will liaise with your insurance directly carrying out all the necessary procedures on your behalf so you do not have to do any paperwork!
We recently sat down with a former patient of HM named Mckenna Keyes to hear about her experience at the hospital! We hope that sharing more customer experiences will help you in the future when and if you should have to visit the hospital or doctor during your stay here.
Q. What was the reason of your visit to HM Hospitales?
A. I used HM Hospitales when I was a Fulbright grantee in 2014-2015 (using ASPE Seven Corners) and in 2015-2016 as an auxiliar de conversación de la Comunidad de Madrid (using MAPFRE). I had various reasons for my visits: urinary tract infections, migraines, irritable bowel syndrome, and also follow-up appointments for my back pain (about 10 years ago in the US I had a spinal fusion surgery to treat scoliosis). Due to these different illnesses/ailments, I have gone to HM Hospitales for a variety of services: X-ray, ultrasound, MRI, CAT Scan, blood work, urine/stool analysis, in addition to normal doctor's visits.
Q. Who told you about the hospital?
A. The U.S.-Spain Fulbright Commission (where I now work), tells Fulbright grantees in Madrid about HM Hospitales because the international department works directly with ASPE. All the information regarding HMH/THS is on the website for Fulbright grantees.
Q. What was your experience like?
A. It was always a very positive experience. I felt comfortable and cared for. I used these services a lot over two years, and always felt supported at the hospital.
Q. What would be the highlights of the medical or general assistance?
A. Highlights: Being able to make appointments directly with a specialist, as opposed to having to see the general doctor first; shorter wait times for appointments; some native-English speaking doctors; the friendliness and support of the international department staff; international department staff accompanying you to appointments to serve as a translator. There were many highlights!
Q. Was it useful for you that the hospital had an international department?
A. Yes. During my first year in Madrid, it was nice knowing that I could go to the international department to help me through every step of each visit – and all in English! They made each experience much easier and less stressful. During my second year, I didn't use the International Department very much because I felt more comfortable in my Spanish abilities and my ability to navigate the system on my own, but during my first year it was really helpful. Finally, as recently as a few months ago, I was able to count on the international department to send me all my medical records so that I could use them for future medical appointments outside HM Hospitales (now I use the public system because I have seguridad social).
Q. Would you recommend HM Hospitales?
A. Yes – and I regularly do recommend it!
We hope you won't get sick and have to visit the hospital during your stay in Madrid, but if you do, you will be in
safe hands with HM Hospitales
! If you'd like to read more on the Spanish Medical system, please check out our
Quick Guide here
so that you'll be fully prepared! Stay save and stay healthy!
Your friendly, neighbourhood travel guide,
– Leah