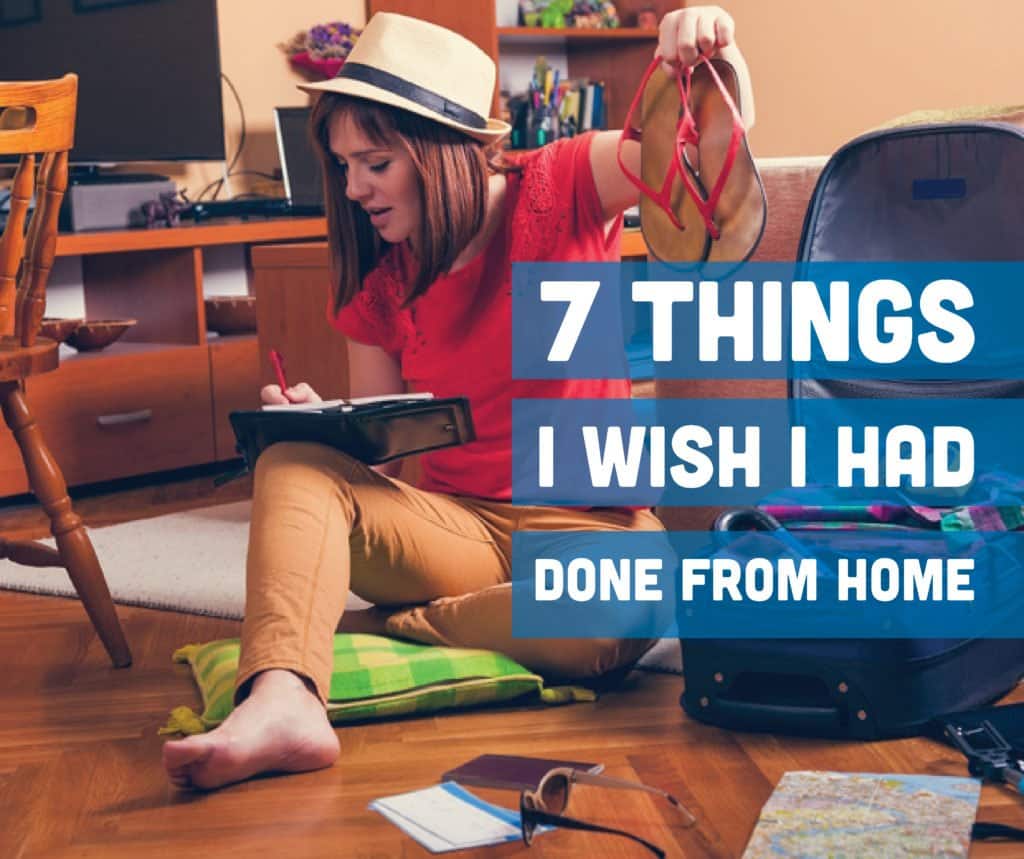 Haz click aquí para la versión en inglés.
Prepararse para una estancia en el extranjero puede ser algo emocionante y estresante al mismo tiempo, especialmente cuando la afrontas por primera vez. ¡Pero no te preocupes! Citylife Madrid te ayudará para que tu mudanza sea lo más fácil posible y puedas prepararla desde la comodidad de tu propia casa.
Citylife Madrid ha creado una serie de guías detalladas válida para cualquiera que planee viajar a Madrid en el futuro cercano. Más abajo hemos detallado alguna de las cosas más importantes que debes tener en cuenta antes de subirte al avión. Así que echa un vistazo a estos 7 consejos útiles para estar listo para emprender tu viaje. Para descargar la guía entera de manera gratuita, y así poder leerla en detalle, haz click aquí. 
Si quieres conocer a otras personas internacionales que también vienen a Madrid , únete a nuestro último foro de WhatsApp: Live and Enjoy Madrid!
1. ¡COMIENZA LA BÚSQUEDA DE UNA HABITACIÓN DESDE LA COMODIDAD DE TU SOFÁ!
Una de las cosas más prácticas para hacer desde casa es empezar a buscar diferentes informaciones acerca los barrios de Madrid, los diferentes rangos de precios y estilo de vida que te interesa. Vale la pena visitar algunas plataformas que ofertan viviendas. Algunas son gratuitas y otras de pago. Para más detalles puedes descargarte nuestra Guía de Alojamiento gratuita. Además, recomendamos a rellenar el formulario Citylife Housing Scholarship para poder ganar una beca de alojamiento!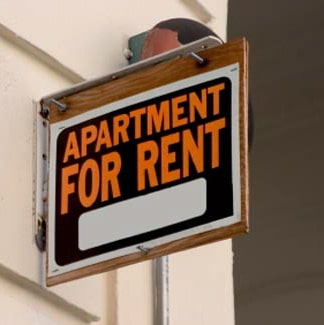 También hay grupos muy útiles en Facebook, te recomendamos que te unas a ellos antes de venir a Madrid: Madrid Roommate and Flat Search y Erasmus & International Students Madrid.
Descarga tu mapa gratis de Madrid aquí. Para ver la distancia entre tu nuevo hogar y tu universidad haz click aquí. Para saber más sobre los diferentes barrios de Madrid, así como las cosas que tienes que tener en cuenta antes de elegir alojamiento en Madrid, por favor descarga tu guía gratuita Madrid Essentials.
2. ¡HAZ TODAS TUS PREGUNTAS EN EL FORO "Q&A" DE CITYLIFE!
Únete al foro "Questions & Answers" en Facebook y responderemos a todas tus preguntas! En este foro puedes discutir cosas como:
¡Siéntete libre de realizar cualquier pregunta y obtendrás respuesta por nuestra parte de la manera más rápida posible! Será además una buena oportunidad de conocer a algunos estudiantes que también vendrán a Madrid.
3. ¡SOLICITA TU TARJETA DE TRANSPORTE PÚBLICO ONLINE!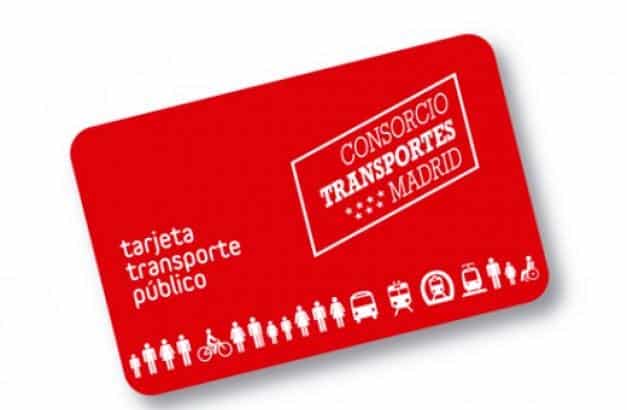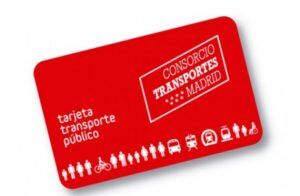 Madrid tiene un fantástico sistema de transporte público, desde el metro subterráneo hasta autobuses y trenes de corta distancia. La mayoría de vosotros usaréis frecuentemente el transporte público en Madrid. ¡Sería una buena idea comenzar el proceso de registro de tu tarjeta mensual de transporte público (que se llama abono) antes de tu llegada! Esto te ayudará a prevenir largos tiempos de espera y frustración durante la avalancha de nuevos estudiantes al comienzo del semestre. ¡No olvides que siempre puedes pasar por la oficina de Citylife Madrid para obtener tu tarjeta de manera inmediata!
Para más detalles ponte en contacto con nosotros: [email protected].
Para leer más sobre el sistema de transporte público de Madrid, haz click aquí.
4. ¡RESUELVE LOS SIGUIENTES TEMAS CUANTO ANTES!
COSTO DE VIDA – Para planificar tus gastos debes tener en cuenta los gastos de visado, gastos de matrícula y los costos de vida en Madrid. Puedes obtener más detalles sobre los gastos que afrontarás en Madrid aquí.
VISA – Ocúpate de los requisitos para obtener tu visado tan pronto como sea posible.
SALUD Y SEGURO PRIVADO – Tener cobertura de salud durante tu estancia en España es un requisito básico. Asegúrate de entender cómo funciona el sistema sanitario en España por leyendo el siguiente artículo "Guía Rápida sobre el Sistema Sanitario Español – Pistas y Consejos".  Si necesitas un seguro privado para tu estancia en Madrid, puedes solicitar presupuesto de manera totalmente gratuita y sin compromiso aquí.
TELÉFONOS MÓVILES Y PLANES – Asegúrate de tener solucionado cómo te comunicarás a tu llegada antes de partir a España. Encuentra la forma más económica y sencilla de quedar conectado con tu país y con los nuevos amigos que harás en Madrid leyendo el artículo "Getting Connected" disponible también en la guía Madrid Essentials. Toda la información que necesitas la encontrarás ahí, desde saber cómo obtener un teléfono nuevo, una nueva tarjeta SIM o utilizar tu proveedor actual en España.
BANCO Y TRANSFERENCIAS DE DINERO – Optimizar tus gastos durante tu estancia en Madrid no es algo sencillo, ya que probablemente tratarás con una moneda diferente, tasas de cambio diferentes y diferentes costes asociados con el uso de cajeros automáticos y tarjetas de crédito en el extranjero. Por favor, consulta el capítulo "Consejos Bancarios y Monetarios – Secretos para ahorrar en gastos innecesarios" para obtener mayor información o lee el capítulo específico en nuestra guía "Madrid Essentials".
5. ¡PLANEA Y ORGANIZA TU VIAJE!
¿Necesitas coger un avión para llegar a Madrid? ¿Estás pensando en traer un montón de equipaje contigo? ¿Estás buscando un buen hostal u hotel para alojarte las primeras noches en Madrid o te gustaría obtener algunos consejos generales antes de viajar a Madrid? Descarga gratuitamente la guía "Before Arrival" y encuentra información útil que te ayudará a prepararte para el viaje a la vez que obtienes numerosos descuentos para que puedas acometerlo de la manera más económica y agradable posible. Haz click en los enlaces de abajo para comprobar descuentos disponibles:
6. ¡APRENDE TODO LO QUE HAY QUE SABER SOBRE MADRID!
Hemos creado numerosas guías increíbles que contienen información importante para ayudarte a estar preparado y sacar el máximo partido de tu tiempo en Madrid. Se encuentran en nuestro kit gratuito "Welcome to Madrid". Además de información detallada sobre qué hacer durante tus primeros días, te ayudará a entrar en contacto con la la ciudad y aprovechar al máximo tu estancia en Madrid.
– BEFORE ARRIVAL: Cosas importantes a tener en cuenta antes de viajar a Madrid.
– HOUSING GUIDE: Tu guía para encontrar el alojamiento perfecto en Madrid.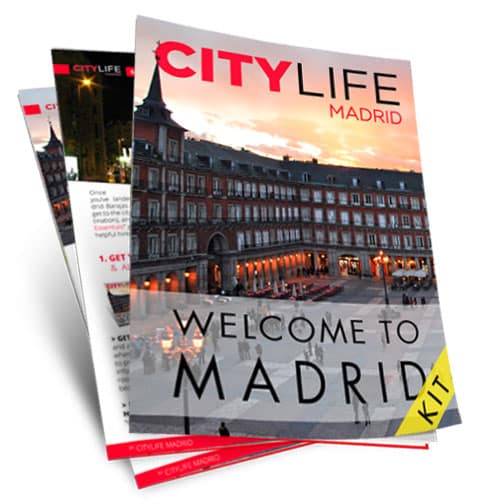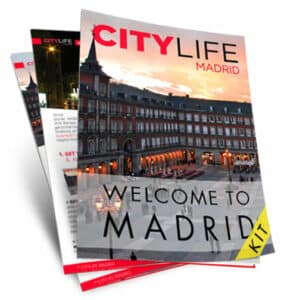 – UPON ARRIVAL: Esta lista describe las cosas importantes que deberás tener en cuenta a tu llegada para establecerte rápidamente en tu nueva vida en Madrid.
– MADRID ESSENTIALS: Tu "kit de supervivencia" contiene toda la información básica que necesitarás saber acerca de Madrid para preparar tu estancia en la ciudad.
– LIVE & ENJOY MADRID: Esta guía gratuita será tu compañía imprescindible y tu amiga durante tu estancia.
¿Necesitas más información de la mostrada en esta lista? ¡Descarga todo el kit "Welcome to Madrid" ahora y empieza a planificar el mejor viaje de tu vida!
¡Suscríbete ahora al boletín semanal de Citylife Madrid y conoce más acerca esta hermosa ciudad! Además, echa un vistazo a nuestro blog conoce más acerca de los tesoros ocultos de Madrid, diversión y ocio, vida nocturna, consejos útiles para ahorrar dinero, los destinos españoles que no puedes perderte y ¡mucho más!
7. ¡RESERVA TU MADRID STARTER PACK DE MANERA GRATUITA Y RECÓGELO A TU LLEGADA!
No olvides reservar tu Madrid Starter Pack de manera totalmente gratuita aquí. De este modo podrás recogerlo cuando hayas llegado a la ciudad. Una vez te encuentres en nuestra oficina, ¡tendrás la oportunidad de hacernos tus preguntas y obtener toda la ayuda que puedas necesitar gratis! Lee más aquí.
P.D.: Conoce a otros estudiantes internacionales y haz amigos ya uniéndote  a nuestro último foro de WhatsApp aqu

í

!