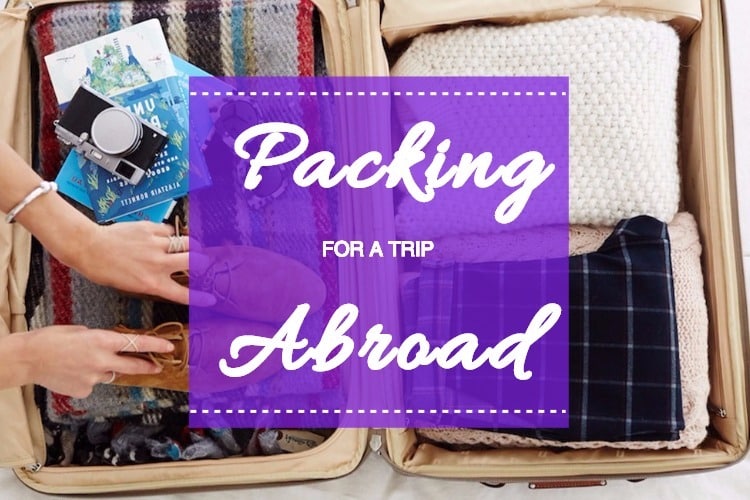 It's getting closer to your big move abroad, which means it is time to plan & organize your trip. To read about Madrid, its neighbourhoods, the climate & culture, simply click here. Besides organizing your travel (see below for hints and discounts), you will need to move that pile of clothes from your floor to your suitcases! It may take a while to decide what you will bring with you and what you will leave behind. To make this easier for you, we have collected some really helpful hints and tricks so you can pack as efficiently as possible. Happy Packing!!
1. Choice of Luggage
Travel Backpack – These bags are the best choice if you will be traveling a lot while you are abroad. These usually can fit the same amount as an average sized suitcase, but are much easier to carry if you will be spending a lot of time commuting.
Suitcases – If you are going to be staying in one location for most of your stay, a suitcase could be better for you. You can usually fit more in these bags and the wheels make it easy for you to navigate the airport just fine.
Carry on – I prefer to bring a large handbag or small duffle bag for my carry on. I do this so I will have a bag with me that I can use for day trips or even weekend trips. These bags are usually allowed to sit under the seat during the plane ride and will not have to go in the overhead compartments.
2. Clothing
Layers – If you are staying for multiple seasons you will want to pack clothing that is good for all climates. Instead of packing big bulky winter clothes, think about how you can eventually layer certain items to keep you warm and remove layers when it gets warmer.
Diverse & Reusable – Make sure you bring some bold colourful items, but don't forget about the everyday clothing. Bring a lot of black and other dark colours that you know will go with anything. You will be able to change each outfit with accessories.
Coats – Whether to pack a coat, or buy a coat all depends on when you arrive in your destination. If winter is far away then I would save the space for something else and buy a coat when colder weather arrives. Either way, I suggest buying a coat that can serve all seasons– you can wear a thick sweater underneath in the winter. By doing this you will save yourself from carrying a large coat while traveling.
Shoes – I suggest always bringing a warmer pair of shoes no matter what seasons you will be living in. You can wear them on the plane ride over to save space in your bags and then set them aside until they are needed
– Depending on your personal style and where you will be going, you will have to decide what shoes are practical for you. If you love wearing heels or dress shoes I suggest bringing one or two that can be worn with anything.
-A good pair of comfy reliable shoes will always win, everyone has that pair of shoes that gets worn almost everyday – make sure they are comfortable.
3. Toiletries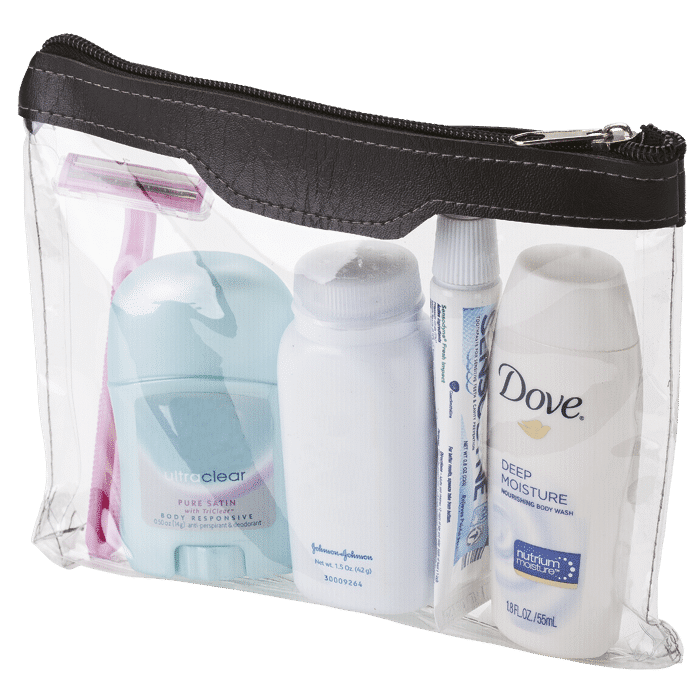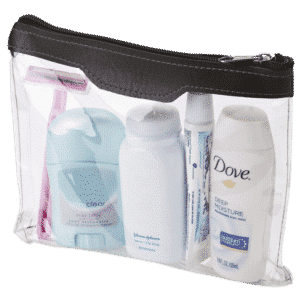 There are only 3 kinds of people who truly need to pack their whole bathroom with them when going to Barcelona: A tourist visiting for 1 week or less, A person with specific needs and prescribed items, a major diva who only only uses the specific brands they love. Essentially, Barcelona is an extremely modern city which offers a wide range of hygiene & beauty products. Not only will you be able to find most of your favourite brands from home at the bigger shops, but you will also be introduced to some new and amazing European brands that are totally worth it. In short, don't waste precious luggage space by bringing months and months worth of shampoo, lotions, body wash, hairsprays, razor, deodorant etc!
4. Electronics
Europeans won't have to worry about charging their electronic items here in Barcelona – the sockets and plugs are all the same. But those non-europeans out there will need to buy some European adaptors for! One of our biggest pieces of advice goes as follows: Buy yourself a power bar that matches all your plugs from back home, and buy an adaptor to use to plug in that power bar. This way you can charge multiple things at home at once without needing to by 5 different adaptors! That being said, it's always a good idea to buy an extra adaptor so you're not constantly running around looking that 1 key to all your electronics!

5. Money
If you will be gone for a long time you cannot take out all your savings and carry it around with you. However, it is always smart to have a couple hundred in cash taken out before you travel. This money can be used for emergencies and for while you are commuting. Remember to carry it on you at all times while commuting.
Call your bank; It is very common for banks to detect activity on your accounts that would make them think your card was stolen. To prevent your cards being frozen when you really need them, call the bank and tell them where you will be heading and for how long. Use the opportunity to get advice from your current bank on banking and money transfer options! Read more here!
6. Check out the following discounts when organizing your trip to Spain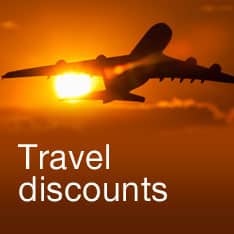 Sending Packages to Spain – Click here to read about the different options that are available worldwide. We established discounts with Packlink and Cangobox for you so that you can save money and carry less luggage with you!
Places to stay the first nights in Madrid – Click here for discounts that are available to you at Hostels, Hotels & Touristic Appartments in the city centre. Alternatively we recommend to check out Couchsurfing and Airbnb!

Flight offers and extra luggage – We are working on it, stay tuned for updates!
Airport pickup services and transportation discounts – Click here to read about ways to get from Madrid Barajas airport to the centre and available discounts!
Renting a car in Spain: Click here for a discount with Hertz , one of the most popular car rental companies worldwide or carrentals.com!
Your friendly neighbourhood Travel Guide,
– Leahxx