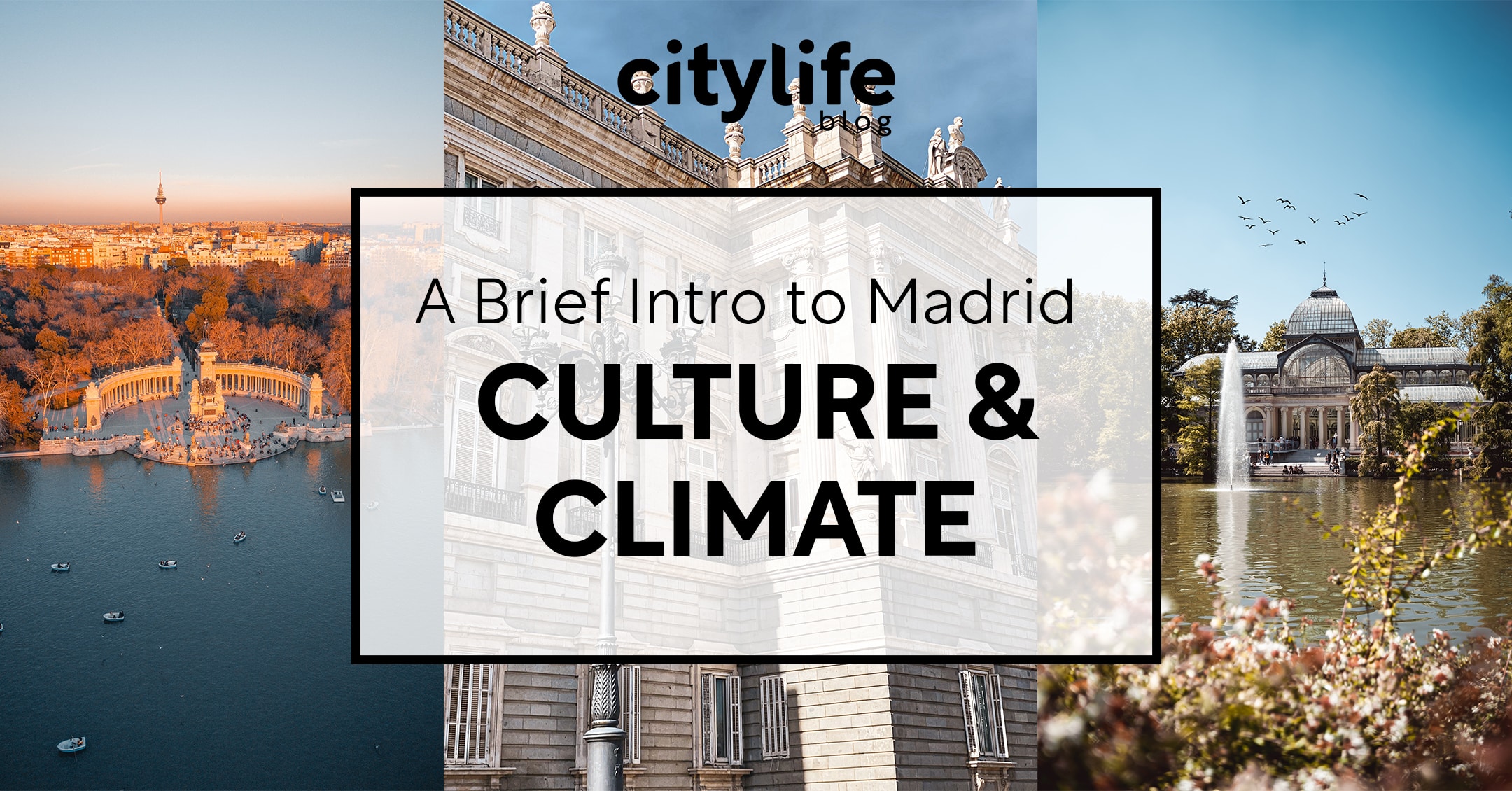 In this article we aim to give a very brief intro to Madrid, it's local culture and its climate throughout the year. If you're curious to dive deeper, make sure to follow all the links we've provided to our many resourceful articles and comprehensive pages that cover all topics about Madrid. If you still have further questions about this amazing city, feel free to reach out to us!
When moving to a new city, it's normal to have a lot of questions about every aspect of your new life. Aside from the big questions, like how to find a flat, what legal documents you need and how to connect with new people, it's also important to know the simple basics about your future home. Things like the local culture and the climate, which can really affect your experience from the start.
An Intro to Madrid
---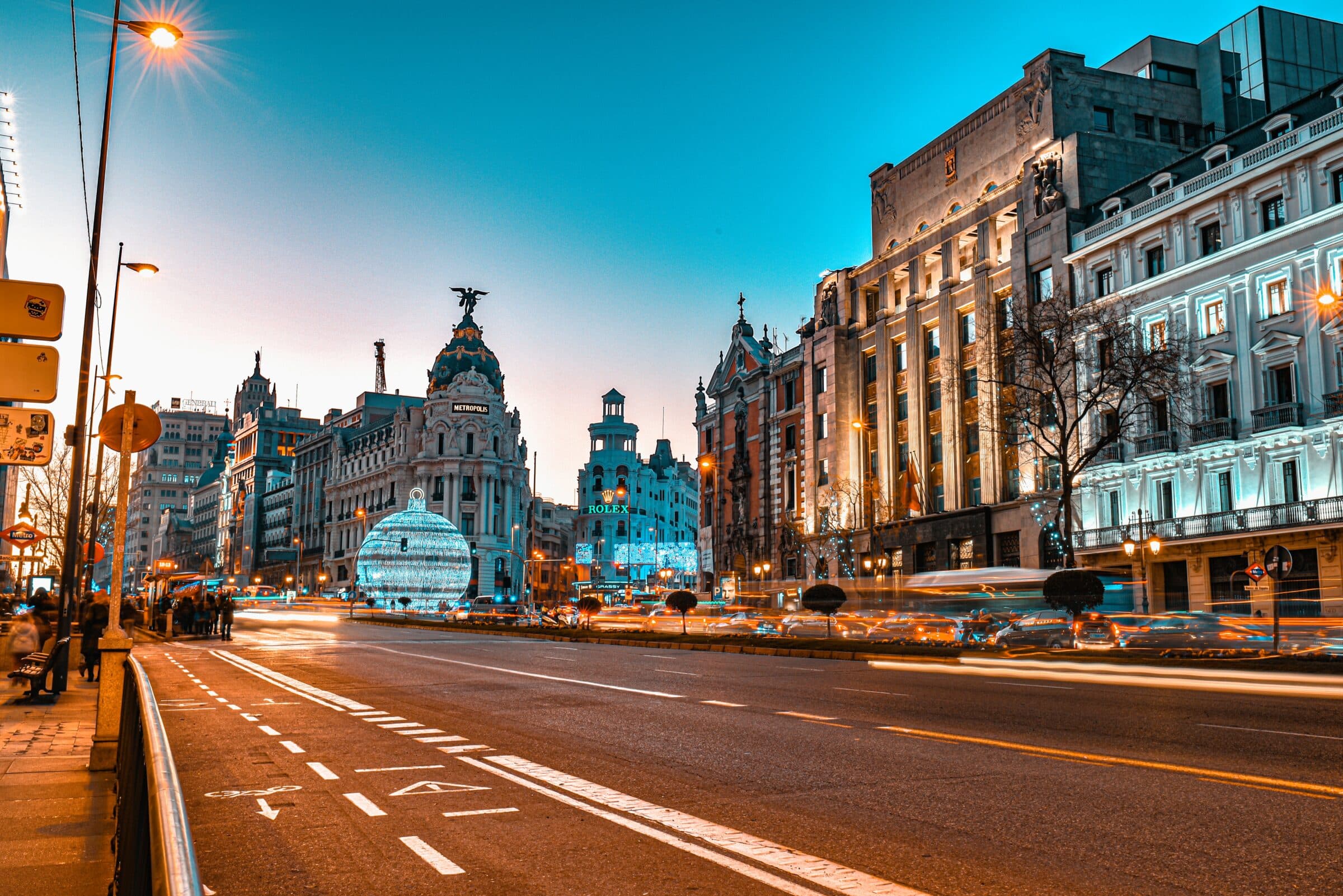 Spain's capital, found at the very center of the Iberian Peninsula, is a vibrant, cosmopolitan city with inhabitants out and about at every hour of day and night. Madrid city centre itself counts more than 3 million inhabitants, with more than 6 million in the whole province. It's the most important city in the financial and industrial sectors of Spain and home to over 10 major universities that serve as education centers for Spaniards, Europeans and people from all over the world.
Madrid is also sitting at one of the highest altitudes of any European capital (roughly 650 metres). The city is surrounded by the Jarama and Manzanares rivers, as well as the Guardarrama mountain chain.
The city is home to the largest Royal Palace in the world and other beautiful landmarks like Plaza Mayor, El Prado Museum and Real Madrid's Bernabeu Stadium. Each neighborhood of Madrid is distinct and unique, from funky-alternative Malasaña to chic and high-end Salamanca. For a complete breakdown of all neighbourhoods in Madrid's city centre, check out our article The Amazing Neighbourhoods of Madrid.
About Madrid's Culture
---
An intro to Madrid would not be complete without a breakdown of it's amazing culture. The culture in Madrid is influenced by the cities long, historic role in Spanish and European history, its current role as thriving capital, its dominant position in the art scene, its incredible international food scene and its famous reputation for endless fiestas! The people living in Madrid are proud of their city and are happy to share it with incoming tourists, students and expats alike! Which makes for a large international and multicultural scene filled with endless possibilities.
Madrid is home to three incredibly important art museums, El Prado, El Reina Sofia and the Thyssen Bornemisza. Which house important works from both Spanish and European artists across various styles. The city's history as the capital of Spain means there are plenty of culturally significant sites to visit that are both historic and still in use by modern Spaniards today.
Madrid's location in the center of the Iberian Peninsula makes it a hotspots for holidays and festivals. With popular events like MadCool, Gay Pride, New Year's Eve, Los Reyes Magos, San Isidro and more taking place in the city throughout the year. There is always something going on in Madrid and the festive energy radiates throughout the city.
About Madrid's Climate
---
As far as climate and weather is concerned, Madrid is a continental city with a daytime average temperature of 19°C. It's much drier than other parts of Europe and other regions of Spain. This means that the summers can be very hot and dry, averaging between 30°C – 40°C. And winters can be fairly cold, dry and windy, averaging between 0°C-10°C.
You can expect some frost and the occasional snowfall during the winter so don't forget your warm shoes and a winter jacket when packing your bags. Spring and fall are the most temperate and so are the most popular times for tourists to visit, though you'll see them throughout the city at all times of the year.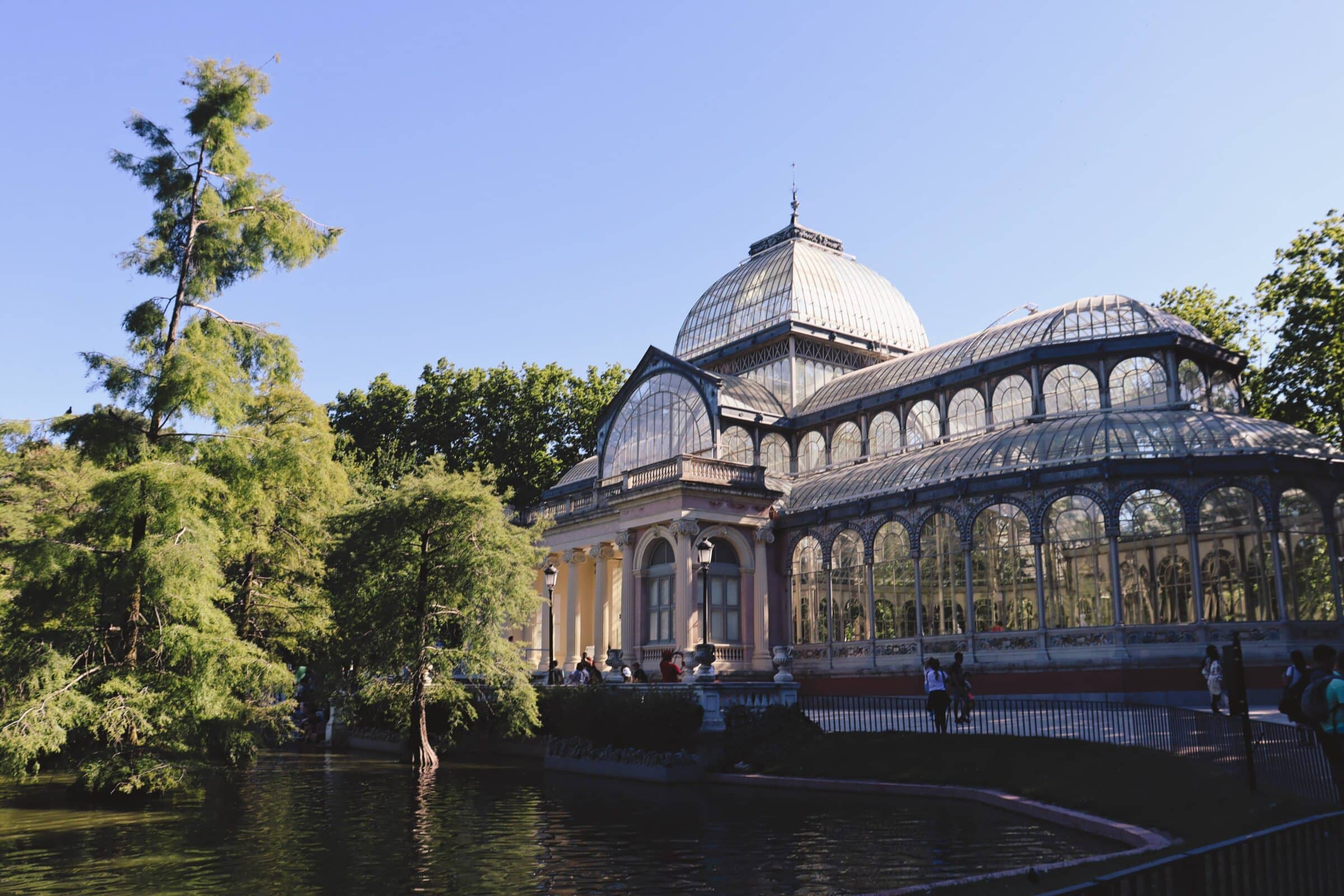 It does not rain consistently throughout the year in Madrid, but it can rain heavily in the months of October/November and March/April. On the opposite spectrum, Madrid is also known to experience the phenomenon known as "La Calima". Which is when the heat and sand from the Sahara Desert in Northern Africa travel through the airstreams and lands on Southern Europe. This can occur around the spring and summer seasons.
---
For more information on moving to Madrid visit our comprehensive Moving to Spain page, where we break down everything you need to know about moving to our favourite city! Don't forget to download our Welcome Guide eBooks and reserve your Free Madrid Welcome Pack, so that you're as ready as possible to conquer Madrid once you arrive!
---