Quite possibly the most important topic for your personal safety & health is a good medical insurance that will cover you during your time in abroad. This is especially true for those who will come from outside the European Union and who will require specific coverage. EU citizens do not necessarily need private insurance but it is recommended.
While we normally suggest having private coverage, these times it's more important than ever. Having access to the private healthcare sector could help avoid potential waiting times and language barriers, among many other benefits that the private sector offers. A great example of these benefits is popular private hospitals, like HM Hospitales. Who provide a personal medical translator on site for their patients. These translators specialize in international patients at no extra cost. So long as you have an international private insurance.
What insurance plan do we recommend?
Our top recommendation is Sanitas, one of Spain's leading insurance providers. For many years, Sanitas has specialized in insurance plans for internationals in Madrid and Spain. They offer one of the most popular healthcare plans currently out there that is exclusive for students and is very flexible. The insurance package we recommend is called Sanitas International Students Health Insurance and we can put you in direct contact with Sanitas, so you can get a non-binding offer for this package. All you have to do is fill out the form below.
Benefits of this package include:
No co-payments, no waiting periods, with repatriation.
Flexible, short term & long term contracts covering every aspect of your stay in Spain and Europe.
Personal assistance in English or Spanish.
Documentation available in many languages to find the best plan that matches your needs to apply for your visa.
24hr help line and access to Spain's general, emergency, specialty &
dental healthcare.
Full flexibility guarantee, plans are made to fit your course length and can be extended.
Refund of the total amount of your contracted insurance in case of COVID-19 related cancellations/delays or visa denegation.
Prices range from 34€-44€ per month.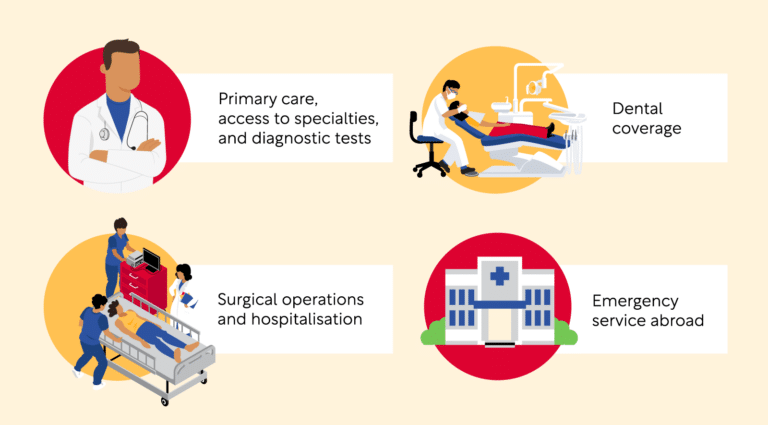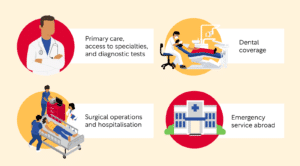 For more details on available insurance plans for internationals in Madrid & Spain, simply fill out the form below! Sanitas will get in touch with you to provide you with detailed information and available options that match your needs! If you are looking for more alternatives to compare your Sanitas offer to, we recommend that you check rastreator.com.