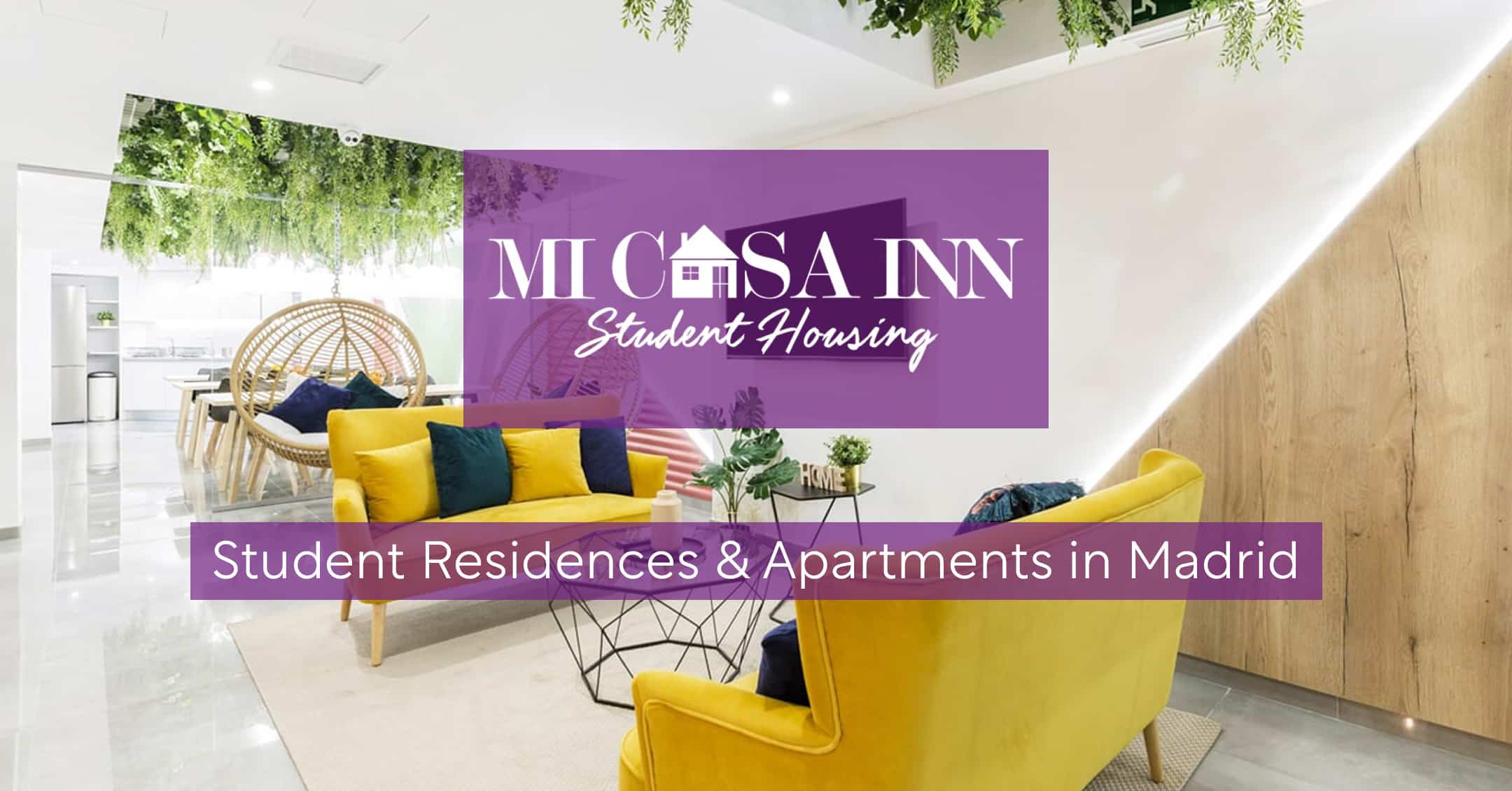 Mi Casa Inn is the one of the biggest and most popular rental agencies in Madrid dedicated to student housing. They've been providing quality accommodation to young internationals for many years and are growing more and more every year. Currently, they have more than 800 rooms fully equipped throughout some of Madrid's most central neighbourhoods.
---
Mi Casa Inn is an incredibly unique housing provider specialized mainly in student residences in Madrid as well as studio and shared apartments.
---
Their shared apartments offer a more traditional and independent experience for their tenants, who will get the chance to live with other internationals. This experience allows for amazing cultural experiences and creates a great sense of community while also allowing for privacy when necessary.
Their residences are like campus dorms, where tenants will live in a private or shared room equipped with a bathroom, bedroom, desk space and common space. Facilities like the kitchen, laundry and common social areas are available outside of the private quarters.
---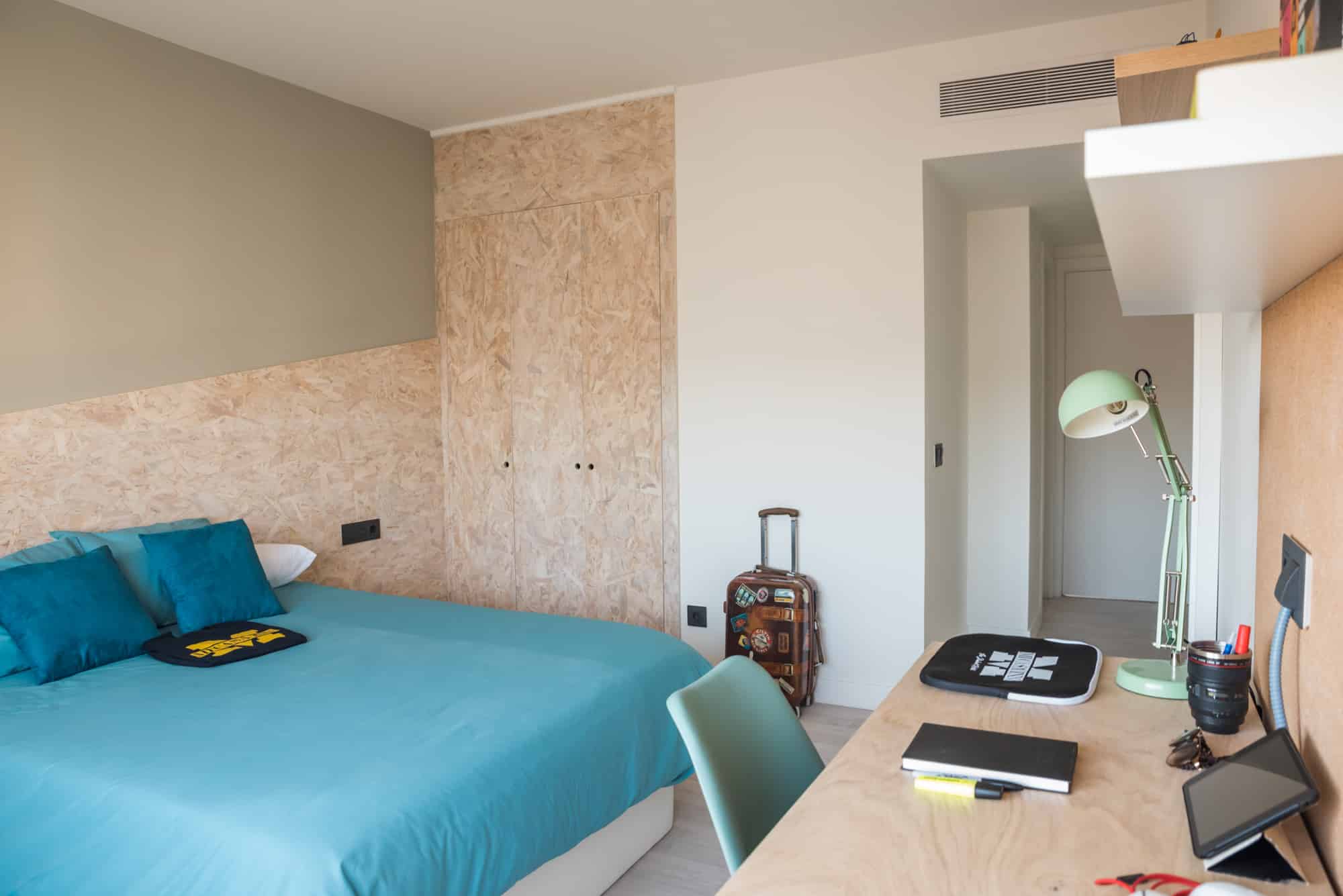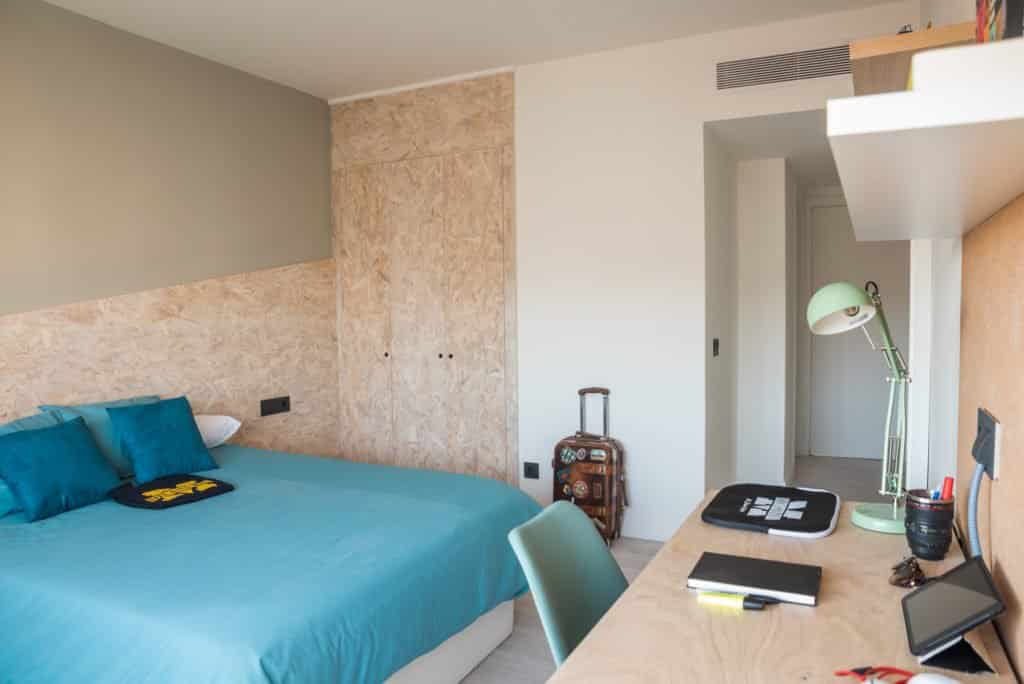 Tenants of Mi Casa Inn will enjoy the many services provided by the Mi Casa Inn team, including their own maintenance team, cleaning staff for common areas and a multilingual management team. All of which will be included in your monthly fees. All their buildings are modern, newly renovated locations that allow their tenants to truly feel their urban surroundings. Their large catalogue of locations allow for a more wider selection for potential tenants – from more private apartments to shared dorms that will suit a wide range of budgets.
---
Without a doubt, Mi Casa Inn is one of the most well-rounded accommodation providers in Madrid. Whether you're looking for a private studio, a shared student flat or the community experience of a residence – they will surely have something for you!
---