La Piscine: Where Coffee & Office Meet!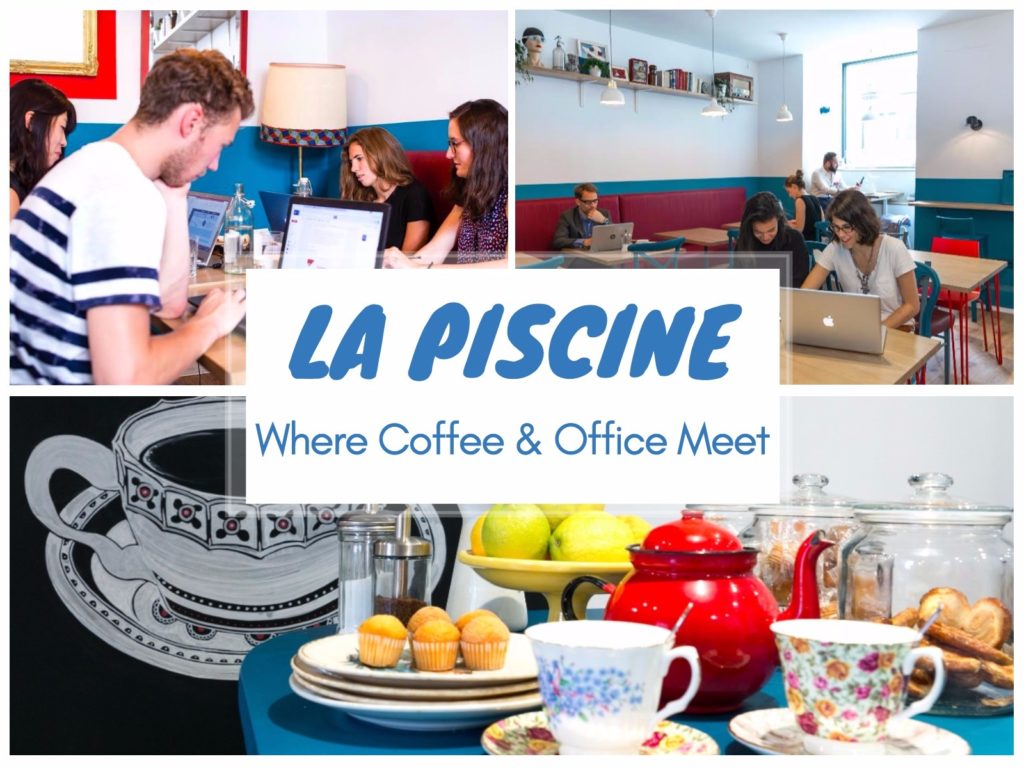 Living in Madrid is all fun and games. That is, until you remember the true reason why you moved here to begin with! When it's time to study for an exam or complete a work project it can be difficult to concentrate! Some people like to work from home, while others prefer local study spots or even the library or office. When you need a change of pace and are looking for a fresh atmosphere to work in, we highly recommend checking out La Piscine!
La Piscine is an innovative work space for people who need to escape and get some work done! They call their concept a "Coffice", a perfect mixture of Coffee shop & Office space – a sort of hybrid location with a community atmosphere! The concept is simple. You pay an entry fee – either €4/hr, €15/day, or €32 for a 10hr credit to use whenever you want! And once you pay, you can connect to the wifi and enjoy from the unlimited selection of coffee, tea, juices and snacks for free! You can also join in their many activities. From workshops and conferences to breakfasts and co-works! All you have to do is reserve your visit online and get ready to be productive!
Your friendly neighbourhood travel guide,
– Leah