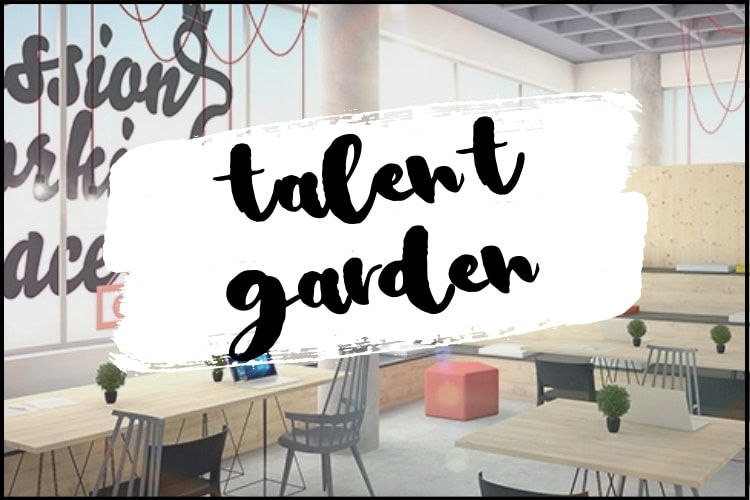 Talent Garden is one of Europe's leading innovation platforms for the modern world. With campuses spread across 3 countries and thousands of members making up their community to date. Their campuses are designed as open and flexible work spaces, which can be used by all types of students and teams. Luckily for those living in Madrid, Talent Garden has established a campus right here, in the central neighbourhood of Atocha!
Co-working is so much more than just having a desk space to work at. It's about feeling welcomed, comfortable and as if the space itself was all yours! Talent Garden in Madrid offers community rooms, a kitchen, a cafeteria, parking, wifi all around, printing and scanning services, 24 hour accessibility and much much more. Members can choose from several different access plans, spanning from day passes, flexible hourly passes, full office passes, for example. Each rate depends on the length of stay, the amount of people and the locations they'd like to rent out.
In addition to co-working, the campus is also a great place for those looking to host an event. The space offers a beautiful auditorium with a stage for large presentations. Several different workshop rooms and conference areas, some with standard desk and chair set-ups and others with a more relaxed atmosphere. Not only that, you will also find the amazing outdoor terrace spaces which can be used for events too!
Furthermore, Talent Garden is home to an Innovation School. This school offers courses in technical fields like Coding, AI & Data Science, Design and more! Most of these classes span over a 12 week period and students will finish with a Masters in the subject by the end. For more information on each course, take a look at their official roster here.
Whether you're a student in need of a quiet study space. A team looking for a temporary office. A group looking to host a conference meeting. Talent Garden has something to offer! Book a tour of the campus today or sign up for a free trial by visiting their website.
Your friendly, neighbourhood travel guide,
– Leah