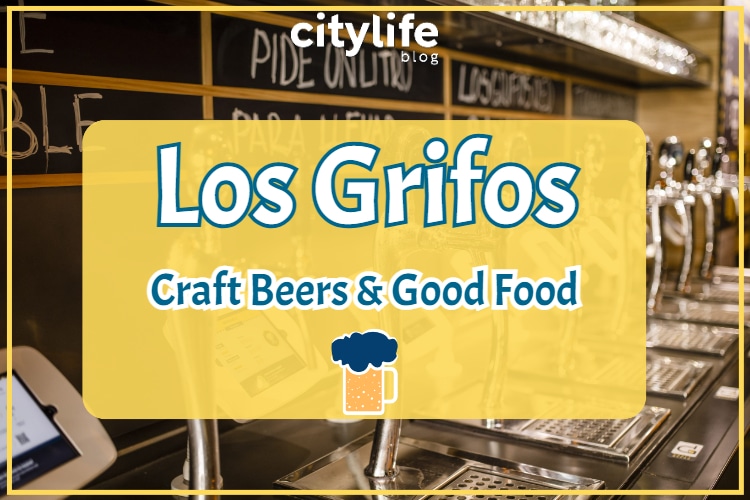 Earn 5€ extra credit every time you spend 20€ at Los Grifos
Los Grifos is a fun and unique bar in the center of Madrid that specializes in international craft beers and specialty brews from the tap (grifo)! The innovative set up focuses on allowing visitors to serve themselves from the many specialty taps in the bar and if you like the beer, you can even order the bottled versions to be delivered right to your home!
About Los Grifos
---
The bar is based in the popular Malasaña neighborhood in the heart of the city and adds to the area's famous hipster vibe. The self-service concept makes the bar fun and interactive for visitors. You simply top up your Los Grifos card with credit and take your card to the 8 grifos (taps) and pour your own drink! You can choose which size you prefer and you can change beers every time. It's completely up to you! And If you prefer to try a beer from their international shop, you can order a bottle from the bar.
---
If you're looking to pair your beer with some food, there are many tasty options. Los Grifos offers a variety of tapas like homemade croquettes, guacamole, quesadillas. If you're feeling more hungry, you can try their premium burgers and originals salads. Something else you can try is their bottomless brunch!
Enjoy 5€ of extra credit when you visit Los Grifos with your City Card! Keep reading to learn how it works or order your City Card now and start saving!
Visiting Information
The bar is located on Calle de Manuela Malasaña 33 (metro Bilbao, San Bernardo, & Tribunal). They are open in the evenings during the week and full days on the weekends from 12:00-00:00. Reservations are not mandatory, but the location prefers them!
Order craft beers online
---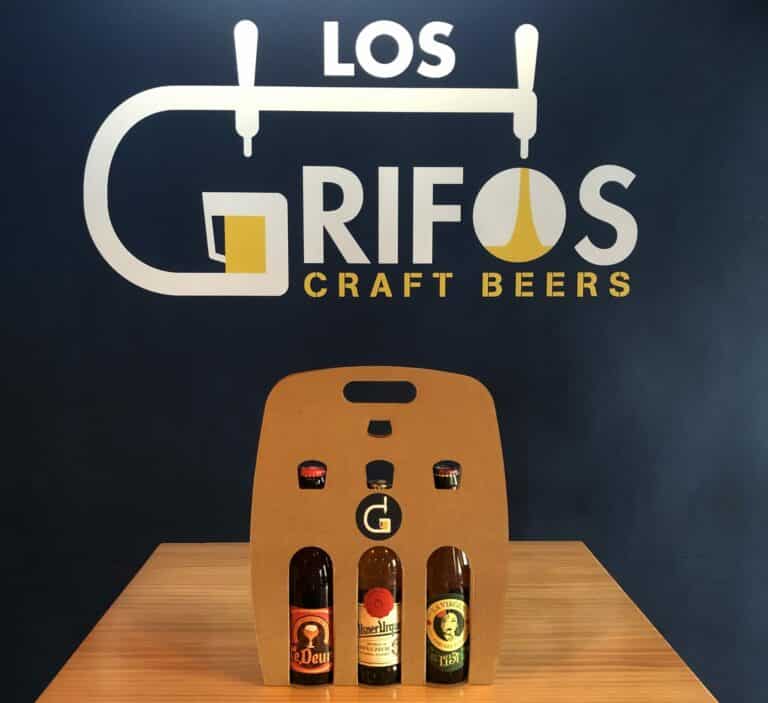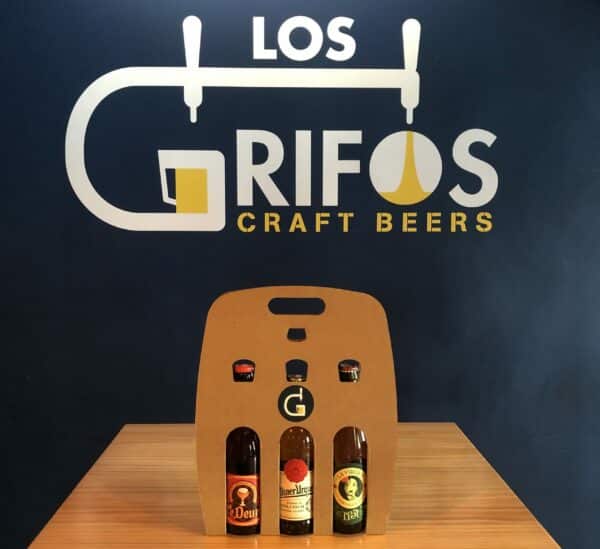 Enjoy amazing craft beers from the comfort of your home by ordering online via the Los Grifos Online Store. All you need to do is place your order before 20:00 and Los Grifos will prepare your pack for you. If you wish to pick it up yourself you can do so between 18:00-20:00. But if you prefer to have it delivered the bar will send someone to deliver your order from 20:00-23:00.
For more details on how the whole process works, head over the their online store now!
Enjoy a 5€ Credit at Los Grifos
---
As mentioned above, the Citylife community gets to enjoy a very special offer at Los Grifos! Download our coupon or purchase a City Card to take advantage of the deal and enjoy your time at Los Grifos to the fullest!
Los Grifos Coupon – One-time 5€ Credit
---
Download our great one-time discount coupon and bring it to Los Grifos so you can enjoy and extra 5€ credit when you top up your Los Grifos card with 20€ or more.
---
City Card – 5€ Credit with every 20€ Top Up
---
City Card holders enjoy a permanent 5€ bonus credit when they top their Los Grifos card with 20€ or more. Just make sure to bring your card with you every time.
---