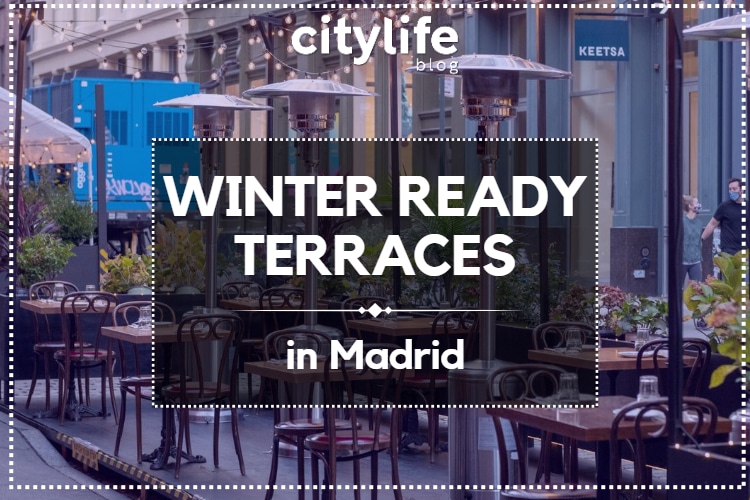 Although Madrid winters remain relatively mild, sometimes we want to escape the windy weather and end up spending more time inside than we'd like. But a little drop in temperature doesn't mean you should miss out on exploring the hidden cafes, bars, and most importantly, outdoor terraces the city offers! Snuggling up and chilling out with some warm tapas on a heated terrace is about to become your ideal Friday afternoon (or Saturday night). Continue reading below for our favourite terraces open in winter!
Due to COVID-19 many establishments in Madrid will keep their summer terraces open this winter so clients can still enjoy their food and drinks. That means that may more terraces will be open this winter than usual! Check out our article on Rooftop Terraces in Madrid and our article about Terraces for food & drink to see even more terraces to visit this winter!
Gymage terrace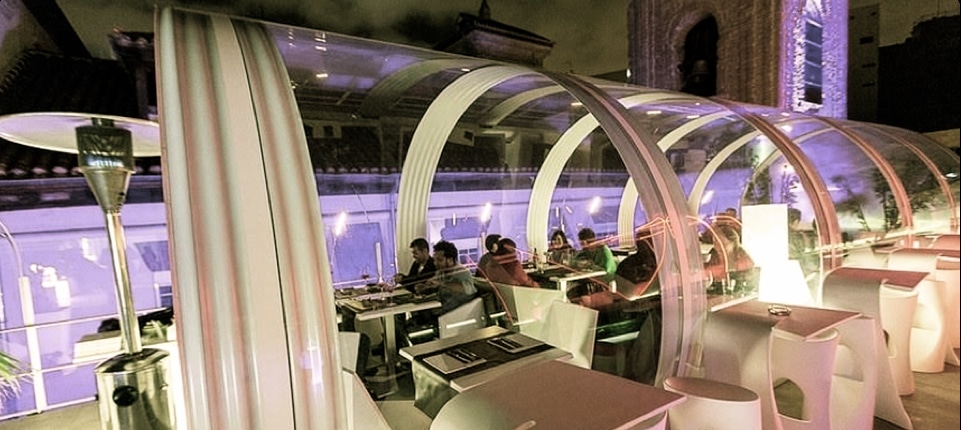 Calle de la Luna, 2, 28004 Madrid
Converted from an old cinema into an upscale gym in Malasana, the rooftop of Gymage takes the form of a trendy terrace bar and restaurant open into the late hours of the colder months! Protected by the brisk, windy weather typical of the Madrid winter, you can enjoy music and views of Plaza de la Luna all while seated underneath a covered zone designed into beautiful white arches. The menu boasts a lengthy cocktail selection, healthy options, a snack menu, tasty hamburgers and is reasonably priced for such a comfortable, open, and friendly atmosphere.
El Lateral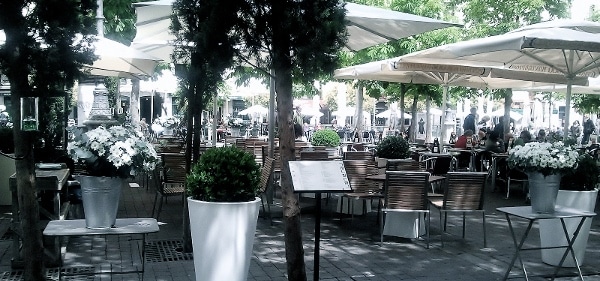 Plaza de Santa Ana, 12 28012
Even in the colder months, tapas never go out of style! What could be better than to relax amidst the energetic atmosphere of Madrid's Plaza Santa Ana (makes for great people watching, too) while sampling a few tasty pintxos and some of the best wine, sangria, and mojitos in the city? Tables are kept cozy from the numerous heat lamps coming from both the terrace's fire decorations and even from underneath the umbrellas. Lateral even offers gluten-free options on the menu!
Ramses Life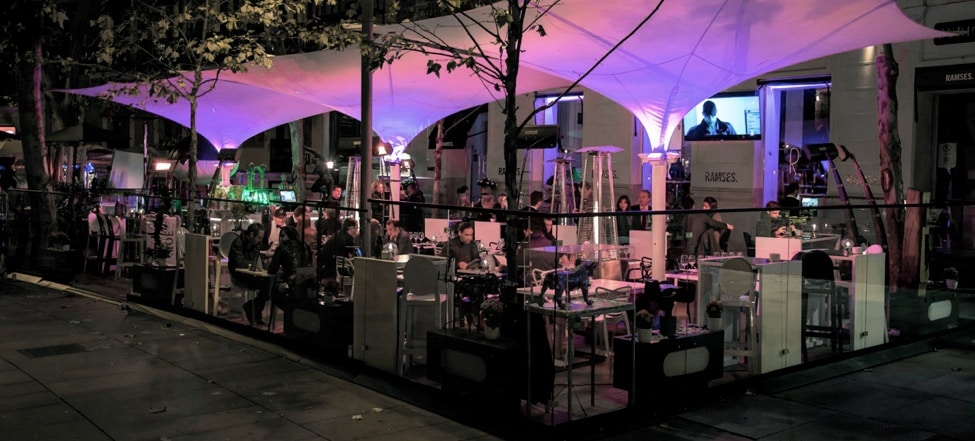 Plaza de la Independencia, 4
Offering a spectacular view of the Puerta de Alcala all lit up and decked out in Christmas spirit, Ramses' terrace is a must-visit in the winter months! The combination of the views and the heaters and chimneys will make you want to stay all night. Not sure what you're in the mood to eat? An eclectic mix of Japanese and Mediterranean cuisines, the menu boasts a variety of everything, from sushi platters to burgers – and they even have a complete brunch menu on the weekends!
Pipa y Co.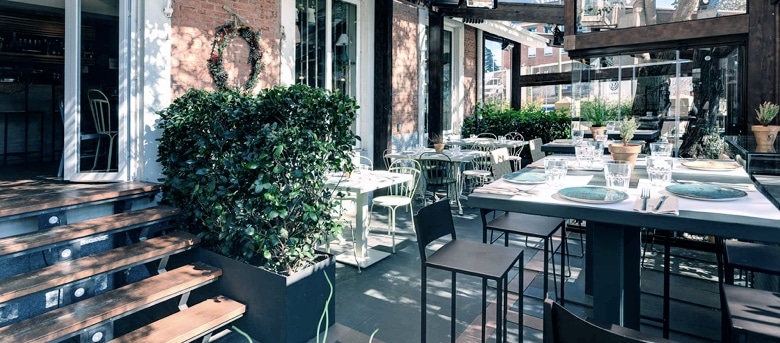 Paseo de la Habana, 105
Protected by glass walls that let in natural light, this chic, heated terrace is located in the barrio of Chamartin. Pipa y Co. offers healthy options and a variety of menus such as breakfast, lunch, dinner, brunch that lasts until 16:00 on weekends, and a cocktail menu, you're guaranteed to find something you like! Don't miss the warm tapas such as the sopa de cebolla con pan artesano y queso gruyere and huevo poché con parmentier de patata y aceite de trufa negra.
Doña Luz – The Madrid Rooftop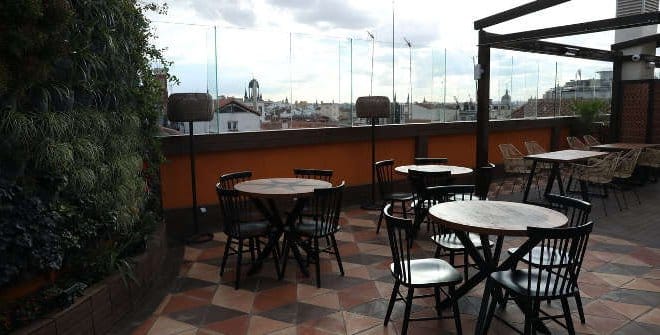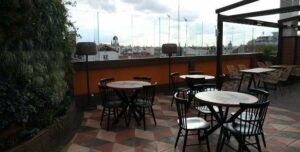 Calle de la Montera, 10, 12
Recently opened, Doña Luz is an exciting new rooftop restaurant in the heart of Madrid. Just off Puerta del Sol, the terrace is very easily accessible and has great views of the city and, of course, all-important outdoor heating. Visit for lunch or dinner and choose from their delicious South-American inspired dishes. You can also just enjoy the views with a drink, as they have an extensive wine and cocktail menu. In fitting with a city-centersky bar the prices are a little higher, but worth it for such a great location!
El Jardín Secreto de Salvador Bachiller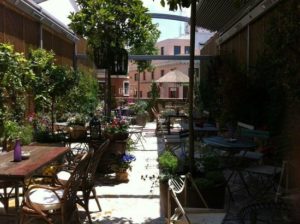 Calle de la Montera, 37
This hidden gem is located just off Gran Vía, at the top of a luggage shop, so not many people know about it. The terrace has lovely décor, with plenty of plants climbing the walls and orante garden furniture. The restaurant offers brunch, lunch and dinner and has super original and decorative cocktails. This beautiful oasis is a really cute spot to relax and enjoy Madrid's skyline.
Room Mate Óscar Hotel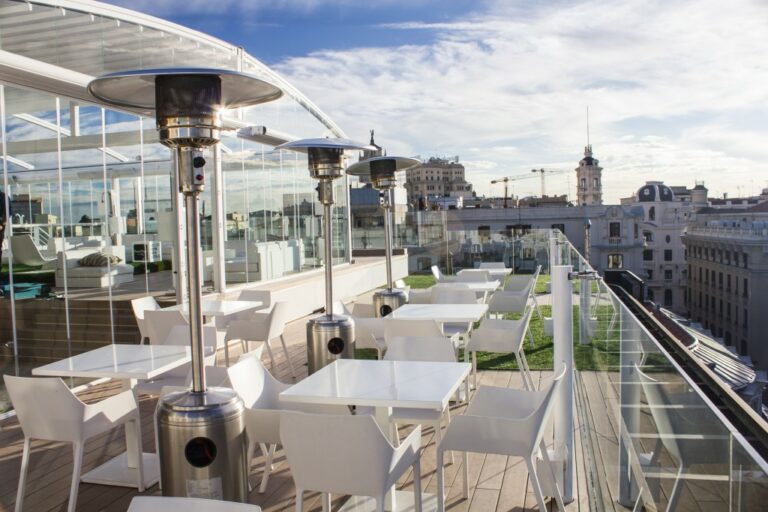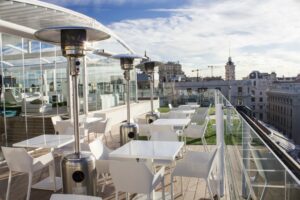 Plaza de Pedro Zerolo, 12
Room Mate Óscar boasts a 360 panoramic view from its terrace, which is why it is very popular amongst madrileños to go for a drink and watch the sunset. Their cocktail menu is one of the most extensive in Madrid, with over 30 personalized cocktails, which are rejuvenated every year.
Ginkgo Restaurante & Sky Bar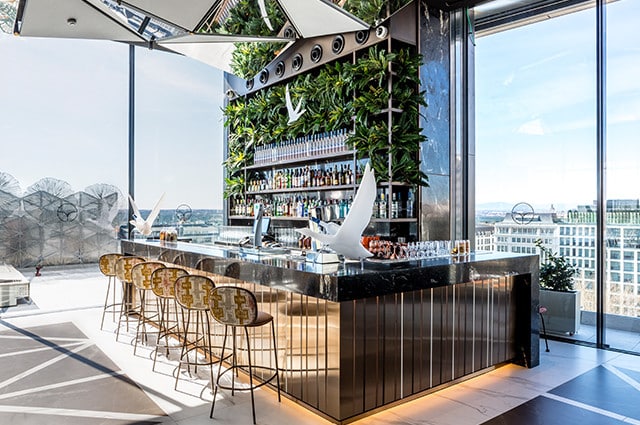 Plaza de España, 3
If you want to watch the sunset while enjoying a delicious cocktail, Ginkgo Sky Bar is the place to be. Their indoor terrace is located on the 12th floor and gives you a beautiful 360° view over Plaza España and the Royal Palace. Besides the beautiful views and delicious cocktails, it is also the perfect place to enjoy some live music.
Hotel RIU Plaza España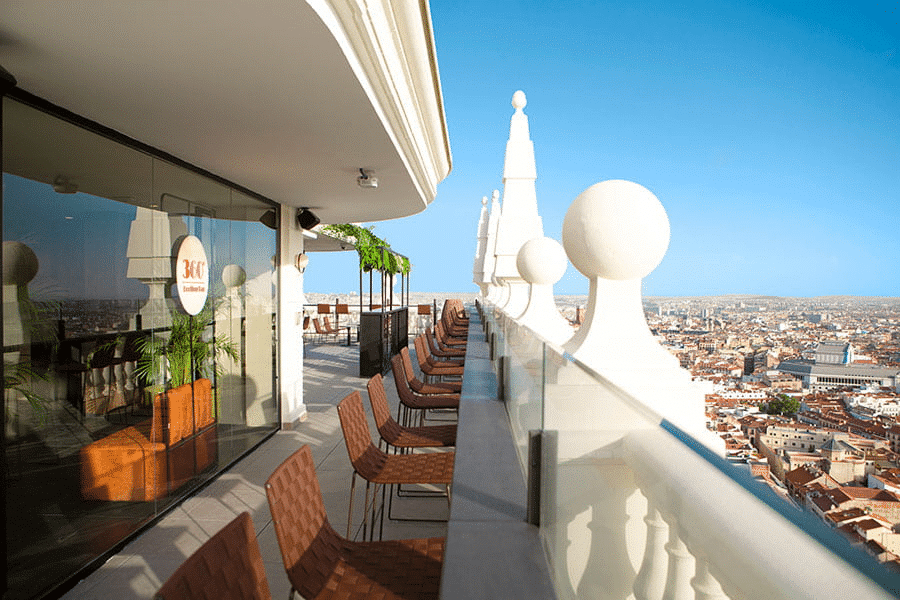 Calle Gran Vía, 84
There are many places to go for a drink, but one you can't miss out on once in Madrid is the new Hotel Riu Plaza España. Their beautiful 360° rooftop bar is located about 117 meters above the streets of Gran Via and gives you a breath-taking view over the city. Perfect to go for a drink after a long day! There is a separate entrance for those not staying at the hotel, and there is a 5-10€ fee to go up to the rooftop.