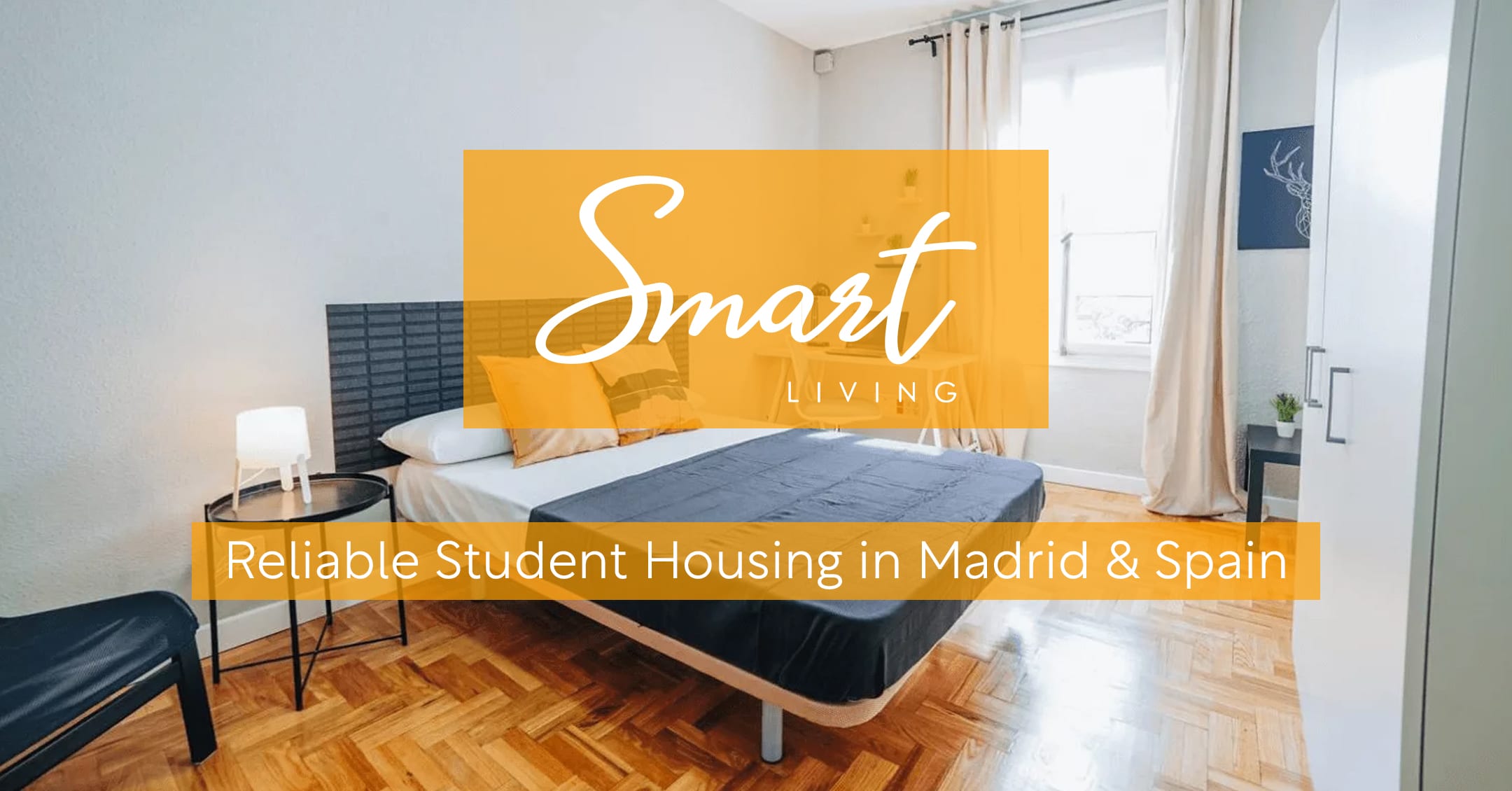 Smart Living manages student rentals quickly, safely and without agency fees! Since they first started in Madrid more than 8 years ago, they have been the reference for national and foreign students, as well as young professionals looking for a reliable solution for their accommodation. They also offer rooms in Barcelona and Valencia and are continuing to grow every year!
They offer a great experience for those who want to share a flat with other young people, experience new things and have fun without worrying about housekeeping, cash payments and scams or any other rental related problems.
The Smart Living Madrid team strives everyday to make the experience of their customers smooth and easy. In addition to all the love that they give to their work, they offer many helpful services to their tenants, including:
Online booking. As previously mentioned, Smart Living Madrid has a website where users can enjoy a full online experience, check out rooms, flats and services. You can easily book your accommodation, following a detailed booking process. Visit their website and book a room with an immediate confirmation in just a few minutes.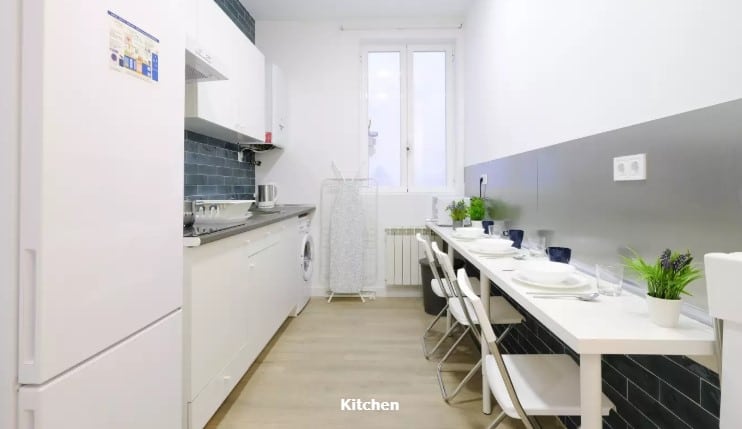 Tenant portal. As soon as you book a room, you'll receive a username and password to access your tenant portal and easily check all the details of the reservation, sign the contract, manage expenses (monthly rent, extra services, etc). You will also be connect to your flat manager who will help you with anything you might need.
Cleaning & maintenance services. Smart Living Madrid provides a weekly cleaning service in the common areas of the apartments as well as a free maintenance service, to let you enjoy your stay, without anything to worry about.
Wi-Fi. In each flat tenants are provided with wi-fi connection to study, work and stay connected with their friends!
No guarantees required/ No admin fee. Most of the rental agencies and landlords in Madrid ask for Spanish legal documents, job contracts (or university documents) and proof of economic capacity. And this makes the flat-hunting way trickier. Smart Living Madrid operates as an intermediary with the landlords and the company will be accountable for your stay, without asking any of this paperwork!
Individual contract. Each contract is personal and unique for your room and detailed with the duration of your stay, according to the dates you pick.
---
Smart Living Madrid offers so much more than just furnished rooms for rent. What truly sets Smart Living Madrid apart from others is the customized assistance before the arrival of the tenants and along their entire stay, thanks to the specialized team. We also offer administrative advisory services before and during their stay with us!
---