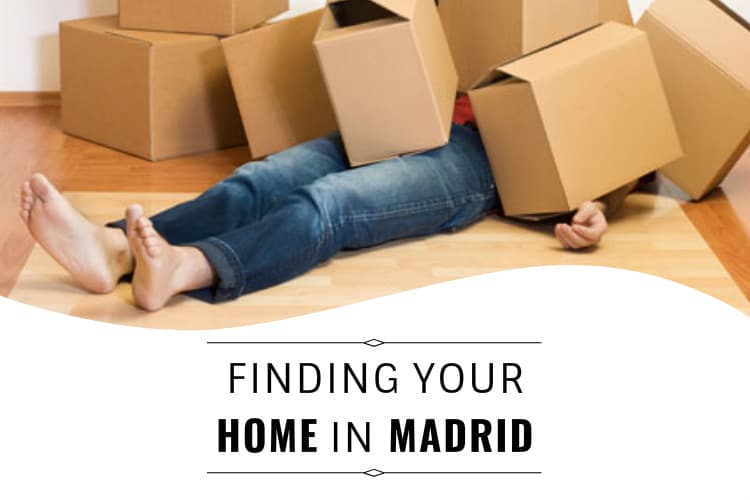 [Pincha aquí para la versión en español]
Probably for many of you, your appartment in Madrid will be your first experience living "alone". This can be very exciting but also overwhelming. Where do you start? How much is reasonable when it comes to rent? What neighbourhood should you choose? How many roommates do you want, if any? What do you need to know about your housing contract? Do you need to set up internet? Before you start to "cry nervously from stress", we are here to help you answer ALL of these questions :)! Simply download our free Housing Guide here. Feel free to also join our Questions & Answers forum and post your questions!
Determine Where you Want to Live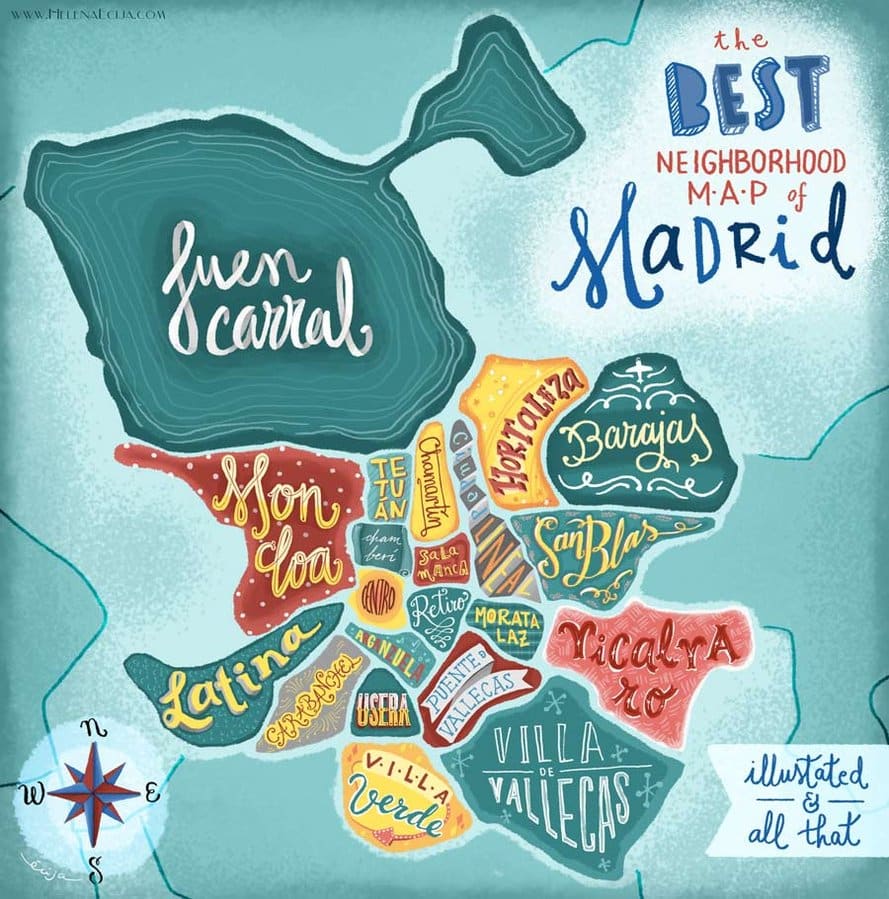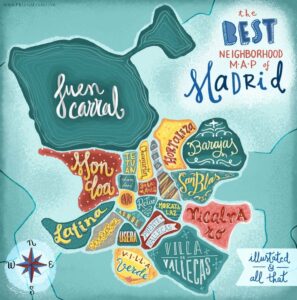 First you need to establish where you'd like to live. Madrid is divided into several unique neighbourhoods such as Moncloa, Chamberí, Argüelles, Malasaña, Chueca, Sol, Huertas, Lavapiés, La Latina, Retiro and Salamanca. For detailed information on all of these wonderful barrios download the our free Madrid Essentials guide. Furthermore, we've crafted some neighborhood, or "barrio," profiles to give you an insiders' look:
Puerta del Sol, Malasaña & Chueca | Huertas, Barrio de Las Letras, Lavaüiés & La Latina | Moncloa, Argüelles, Chamberí & Chamartín | Retiro & Salamanca!
Chapter 1 of the Madrid Essentials guide will help you narrow down which neighbourhood is the best fit for you and your needs during your stay! To check the distance between your potential new home and your university click here!
Determine Your Budget
If you will be living independently for the first time this can be particularly challenging. Chapter 2 of the Madrid Essentials guide focuses on the average costs of general living in Madrid. This includes general prices of rent, public transport, cell phones, insurance and of course food and leisure – all to help you determine a realistic budget. In addition, Citylife Madrid also offers free services to help you obtain cheap and reliable cell phone providers as well as helping you sign up for your monthly transportation card. We can help you obtain both of these items before you even arrive if you so wish!
Find your apartment or homestay (with a Spanish family)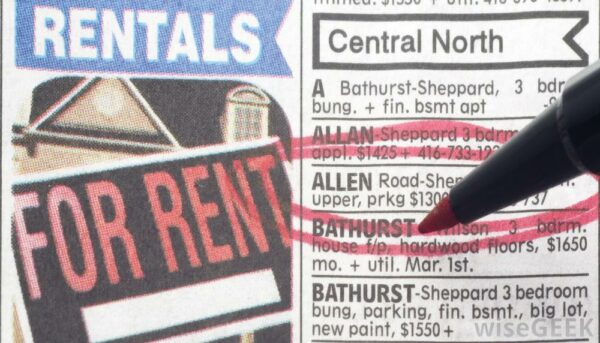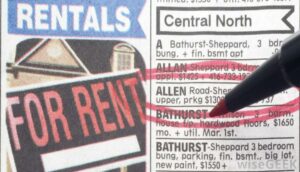 Lastly and most importantly, before agreeing to any contracts or confirming any deals, you have to make sure you fully understand how renting in Spain works. Read carefully through our Housing Guide, it outlines in detail everything you need to know about searching accomodation in Madrid and what to bear in mind!. Citylife will also be happy to review any contract, you're thinking of signing, and we will answer any questions or concerns you might have. Simply add Teddy as friend on facebook and send her your questions. If you are looking for roomies to share a flat with, join the Madrid Roommate & Flat Search forum on facebook.
To receive housing offers or to get in touch with families matching your needs & expectations, simply fill out the free "Housing Request" form. When filling out the form, please indicate the type of housing that you are looking for. You will be able to choose in between:
Shared Apartment – Room in a shared flat with other young internationals or Spanish students. The most affordable and popular option in Madrid.
Studio Apartment – More expensive than sharing a flat and with less availability throughout the city.
Student Residency – Living in a residency is more costly but puts you in contact with many like-minded peers.
Homestay – Living with a Spanish family which will foster cultural exchange but less personal freedom during your time in Madrid.
Click here for more info! Don't forget to apply for our Housing Scholarship to save money!
Mi Casa Inn is a good option for those looking to have everything taken care of for them. They offer student residency rooms that offer all the amenities you might need. Like, cleaning services, en-suite bathrooms, 24/hr staff and more! Besides that, you can also visit one of the many online platforms made specifically for apartment hunters. Some are free, like Idealista and Fotocasa. While others, like helpMadrid and Aluni, are a rental agencies offering great and reliable service throughout your entire stay in Madrid. Especially helpMadrid is a company with great reputation, specialized in renting rooms to international students. Other options are Spotahome and Uniplaces which are very popular & secure platforms to search for rooms & flats. On both platforms you can obtain a discount mentioning that you found your room with the help of "CITYLIFEMADRID".
As already mentioned, you will find everything explained in detail in our free Housing Guide. Good luck with the hunt for your new place 🙂

Hint: Reserve your free Madrid Starter Pack now & pick it up upon arrival!
Don't forget to reserve your free Madrid Starter Pack here, so that you can conveniently pick it up upon your arrival in the city. Once in our office you can take the opportunity to ask us all your questions and to get all the help you may need for free!
Your friendly neighbourhood travel guide,
– Leahxx