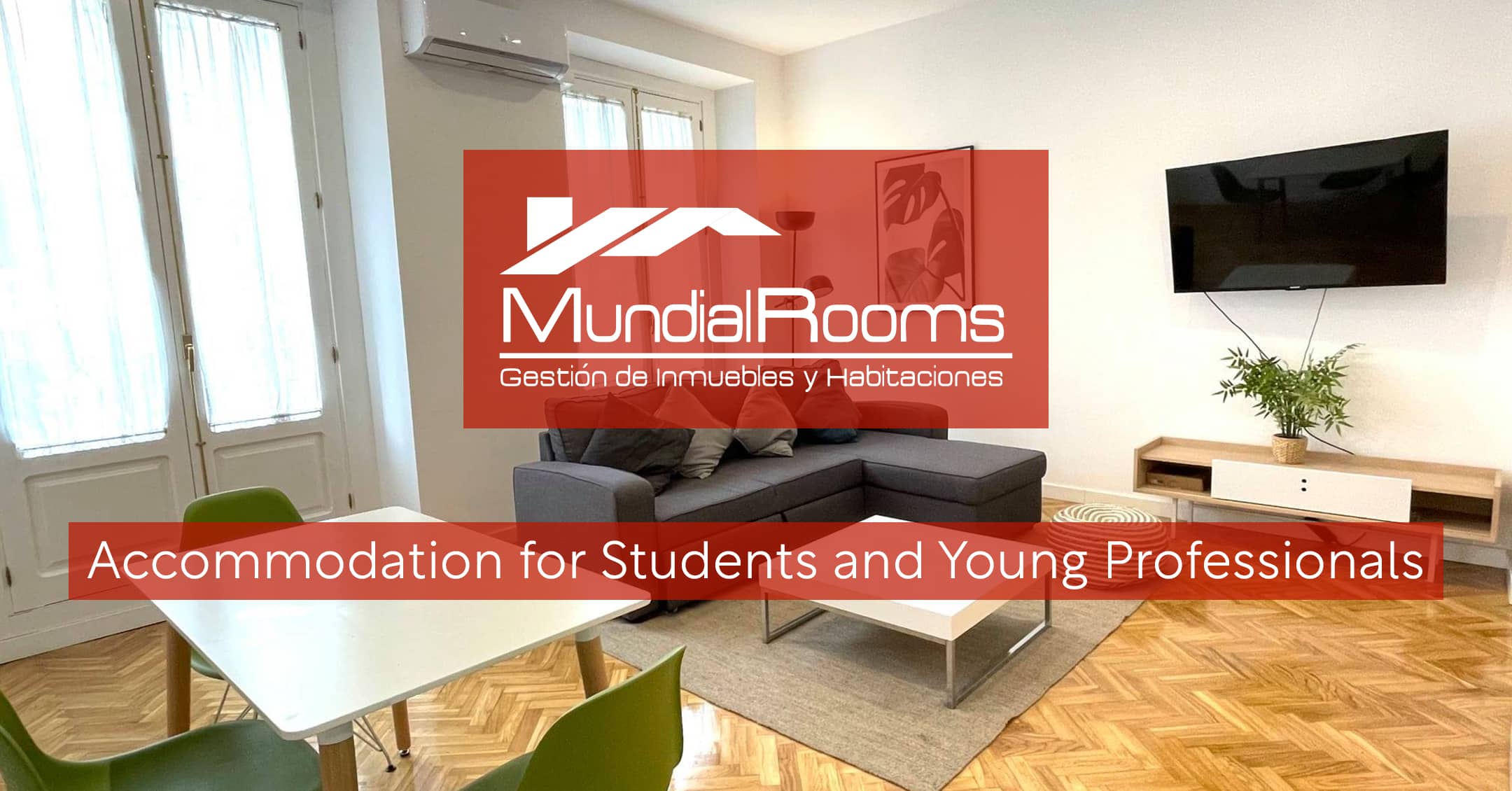 MundialRooms is a Spanish housing agency dedicated to the management of properties and rooms, specializing particularly in the accommodation of students and young workers in shared flats. Their team is made of experienced professionals committed to offering accommodation solutions to young people, foreigners and nationals alike, for both short and long term rentals.
Their close collaboration with important universities, colleges and schools, has given them a wide range of experience in providing accommodation to students and, in addition, they also have experience in providing accommodation for various reservation portals. Everything that they offer, from individual rooms to full apartments and other properties can be found on their official website.
---
MundialRooms offers more than 1,000 rooms, on approximately 200 floors, spread over different locations in the capital and province of Madrid. They are centrally located houses, well connected, safe, clean, well-organized and with a quiet atmosphere.
Their target client is usually between the ages of 18 and 37 years old, students and / or workers, of all nationalities, who require accommodation for an average of 9 months a year. When a client books a contract through MundialRooms they will also be signing up for their comprehensive assistance services which include:
Pick up at the point of arrival and check-in: They have personnel and vehicles ready to pick up their clients at any point in Madrid and transfer them to the accommodation they have reserved, thus making their arrival more comfortable and avoiding the worry of how to get to a new destination.
Online Reservation Process: They offer tenants the possibility of reserving the room that best suits their needs online. Likewise, they will be guided by one of their expert advisors for any type of incident or doubt that may arise.
Support System: Their tenants will have a team of experts and their disposal who can help during the reservation process and during their stay so they can worry less. Additionally MundialRooms has a multilingual staff.
---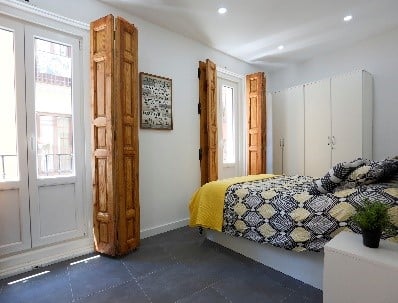 Incident Management: Quick and convenient management of incidents in the home / room through online support. Each case will be attended by the corresponding department, in order to provide solutions in the fastest way and in the best possible way, eliminating tenants concerns.
Cultural Integration: Living in a MundialRoom apartment means that tenants will also have access to certain cultural events and activities. From sports and tours and trips around Spain. All this in addition to living in an international atmosphere will help tenants to truly experience Spain.
MundialRooms has a series of services, which it makes available to all its tenants:
Web Process: MundialRooms works with the highest technology in order to offer a comprehensive service without the need to travel to their office. The entire reservation and contract signing process can be done directly through their website.
Deposit: For the tranquility of the tenant and that they can benefit from different housing aids offered by the City Council and Community of Madrid, the deposit that we request is deposited into the IVIMA (Madrid Housing Institute), guaranteeing the return of the same provided that they are met with all the stipulations of the lease.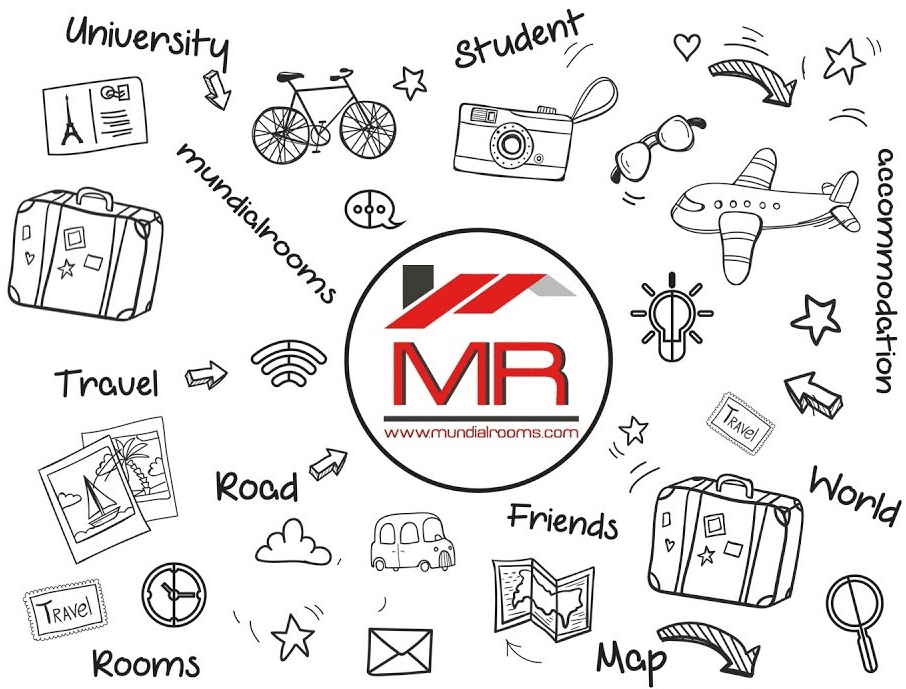 Personal Area: Each tenant will have access to their private area of ​​the MundialRooms website, through access codes that are automatically generated when making the reservation. Through their personal area, tenants will be able to access all the information in their contract, documentation, cost control, contract renewals, room changes and they will also be able to automatically notify the maintenance department of any incident in the home / room, as well as making the payment of the monthly rent in a comfortable and safe way. All this thought to make the tenants stay more pleasant, facilitate and speed up any management related to their accommodation and without the need to travel.
Cleaning Services: They have a fortnightly cleaning service of common areas in all our floors and they offer the possibility of hiring this service individually for each room.
WI-FI: All of their flats have Internet for the use and enjoyment of each tenant.
Maintenance: They have a team specialized in the resolution of incidents that may arise in homes so that our tenants do not have to worry about anything.
Expenses: Into the price, the room includes the costs of supplies, cleaning of common areas and internet.
---