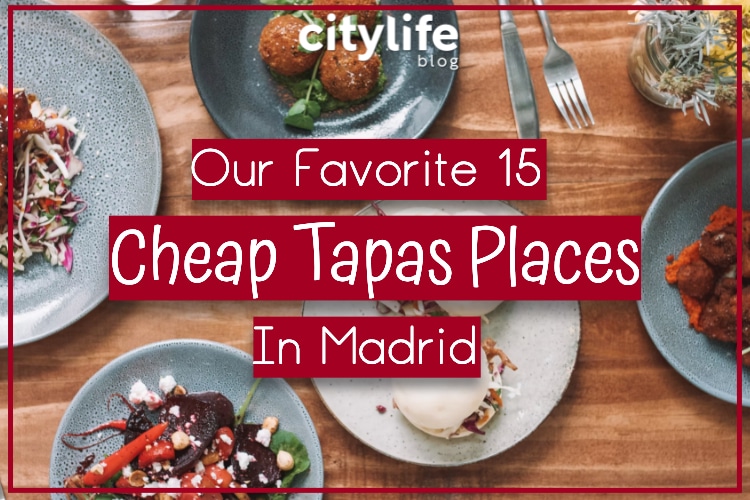 ---
If you're new to Spain, you will soon discover that tapas will become a regular part of your life. On every street and every plaza there will be some kind of taberna offering these small portions of food to eat alongside a cold beer. Madrid is a cosmopolitan city, which makes it easy to find all kinds of tapas places – from fusion, to modern to gastronomic! But for those of us on a budget, sometimes you just need a simple, cheap and delicious tapas bar! View our list of cheap tapas in Madrid to properly indulge in an order of patatas bravas without the fuss.
1. Taberna La Tia Cebolla
---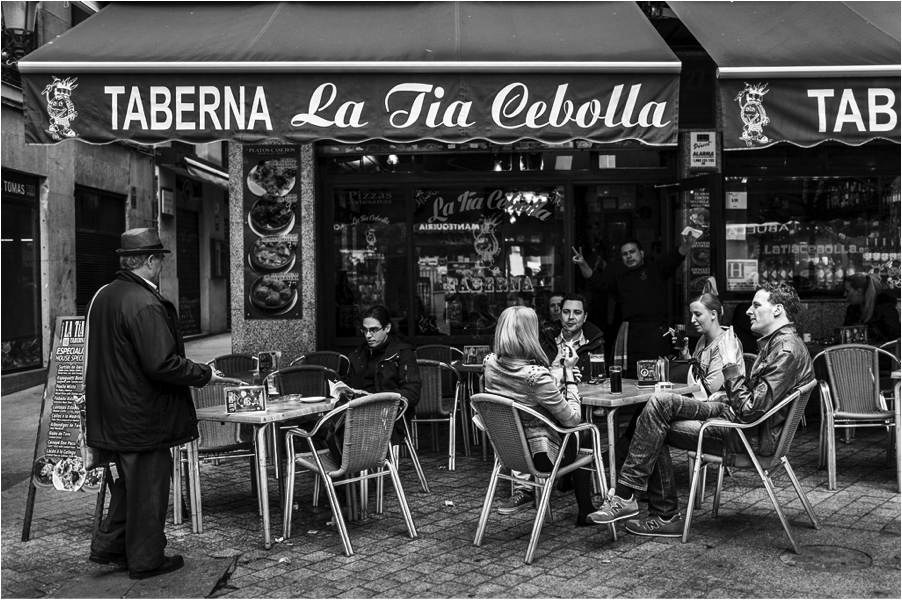 La Taberna la Tia Cebolla's tortilla de patatas are to absolutely die for! They also offer delicious omelettes and pies among other delightful menu items. The food here is great for anytime of day, whether it be a light snack, quick lunch or dinner. An ideal destination for an inexpensive night out, the beer + tapa combo is just 1.50€.
Where: Calle de la Cruz, 27, 28012
When: Confirm Taberna La Tia Cebolla's hours on their website.
2. Taberna Las Brasas de Vulcano
---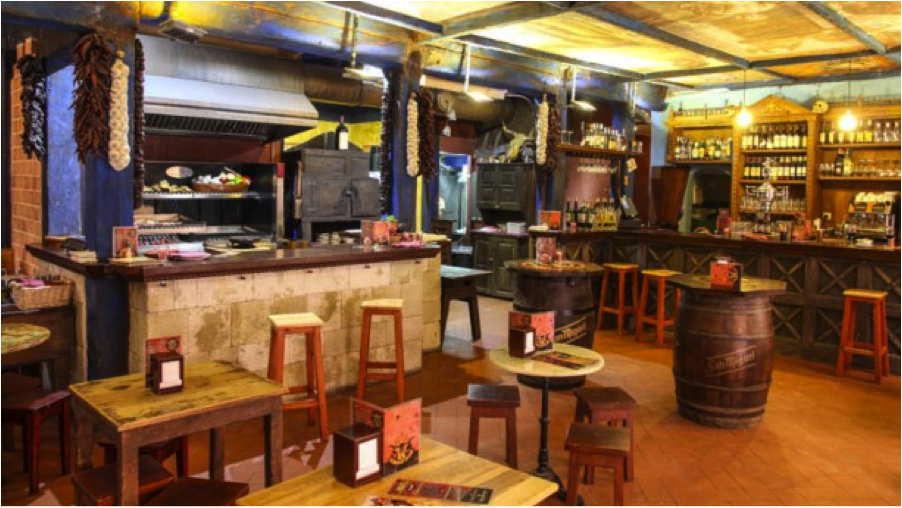 While the famous chicken wings are what draws crowds to this neighborhood-famous taberna, the great atmosphere and wonderful service is certainly what keeps people coming back. At 1.50€, this taberna's beer + tapas deal is certainly budget-friendly. Come hungry to this place too, as these plates can be very big & filling.
Where: Calle de Álvarez Gato, 9, 28012
When: Check out Taberna Las Brasas de Vulcano's hours of operation online.
3. El Tigre
---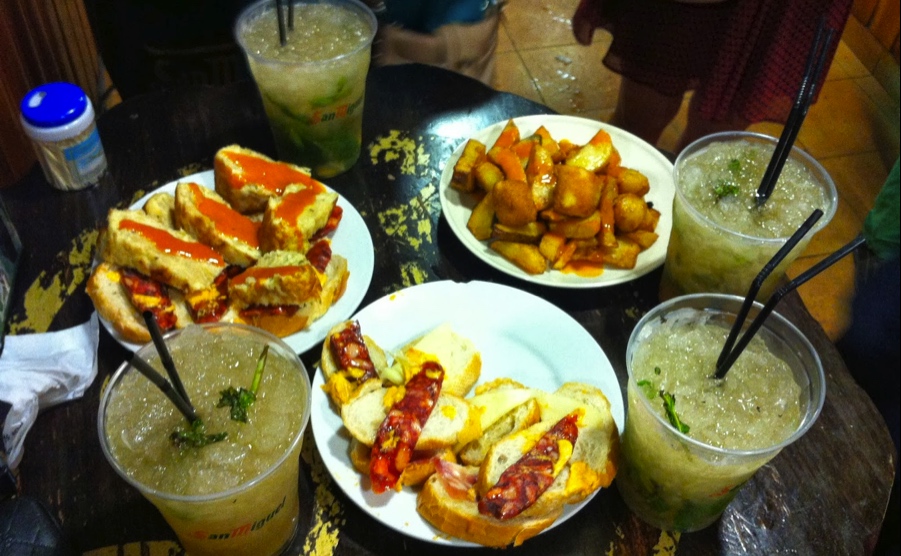 El Tigre is definitely one of the coolest classic tapas spots in Madrid. You can get great beer, tinto de verano, or other drinks for 4 or 6€ (the 6€ cups are basically the size of 2 drinks), plus gigantic plates of tapas for free. They have wonderful croquettes, Spanish tortillas, and patatas bravas.
Where: Calle de las Infantes, 23, 28004
When: Confirm El Tigre's hours online before planning your visit.
4. Taberna La Pompeyana
---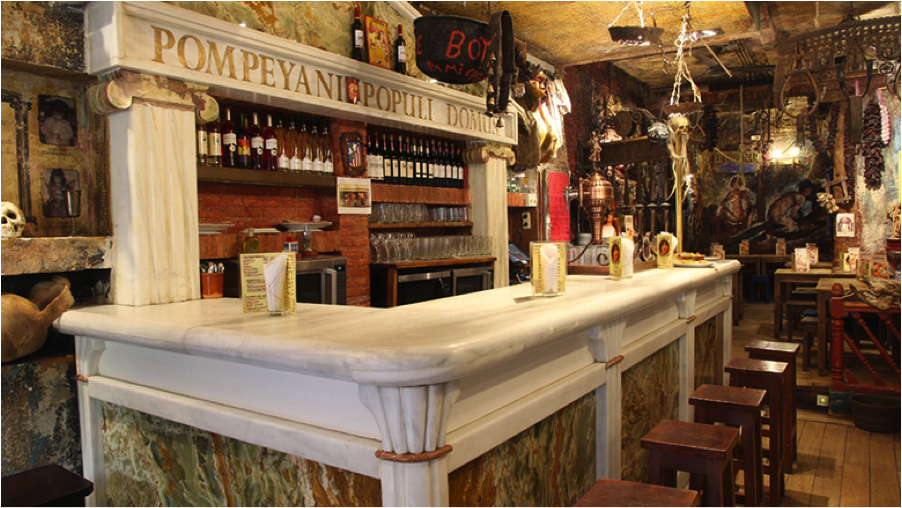 This lovely taberna is most well-known for its fantastic Patatas Ali Oli. Its pizzas and lasagnas have also received rave reviews. Here, you can get a beer and a tapa for just 1.50€ at any time.
Where: Calle de Álvarez Gato, 5, 28012
When: Refer to Taberna La Pompeyana's Facebook page to double-check this infamous taberna's hours of operation.
5. 100 Montaditos
---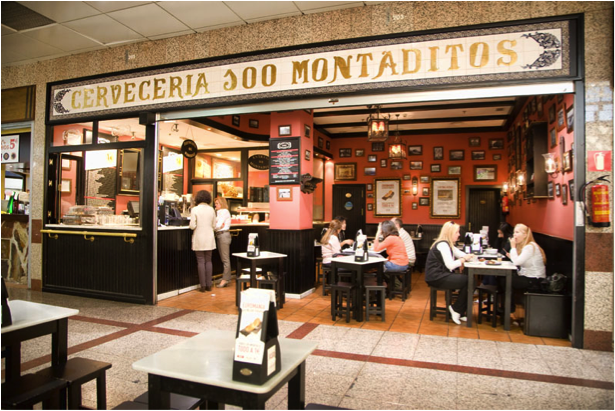 100 Montaditos is an absolute staple for cheap tapas in Madrid. Their system for ordering is wonderful; you and your friends sit down at a table, browse the menu and write down on an organized sheet which tapas, drinks, and desserts you each want & how many. You then bring your sheet to the cashier, pay, and they'll call your name when it's all ready.
Where: You can spot Montaditos on almost every block!
When: View Montadito's official website for site-specific schedules.
6. Fragua de Vulcano
---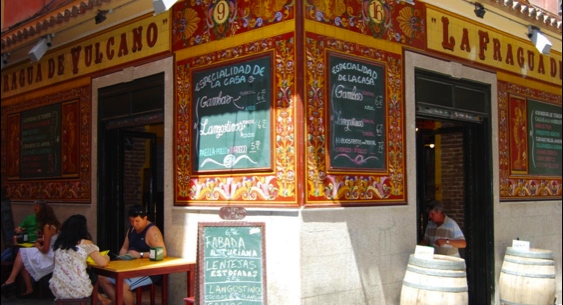 This wonderful taberna is most famous for its delicious paella and expansive menu full of delightful seafood & traditional Spanish dishes. On any weekday, you can get a beer and tapa for just 1.50€.
Where: Calle de Álvarez Gato, 9, 28012
When: Confirm Fragua de Vulcano's hours on their website.
7. Museo del Jamón
---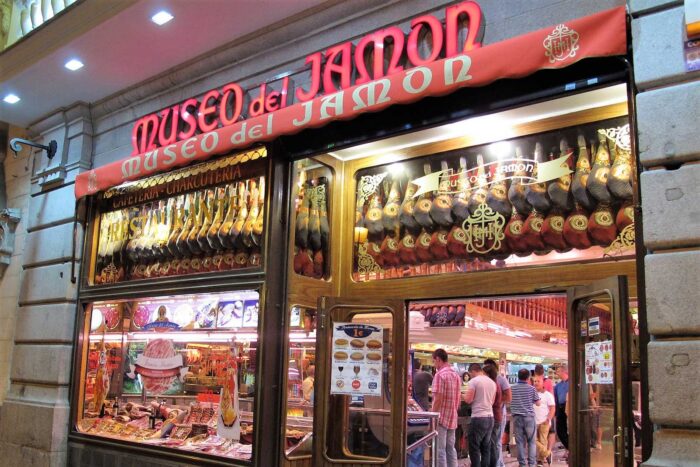 Museo del Jámon is a timeless tapas restaurant with plenty of delectable hams and cheeses to impress even the most picky diners. Satisfy your charcuterie cravings and pick up some appetizers to-go, or relax at one of the Museo's many locations and enjoy an extensive list of meat and dairy options.
Where: With a variety of locations scattered across Madrid, you're sure to find a Museo del Jámon storefront while walking around Retiro or through the city center.
When: Check out the Museo's official website for store locators and daily schedules.
8. Casa Revuelta
---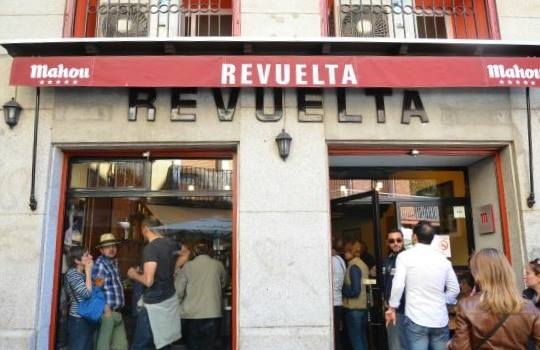 Absorb the essence of Madrid and treat yourself to an authentic experience of Spanish cuisine at this local fan favorite. Nestled beside the bustling Plaza Mayor, its location makes it easy for visitors to pop in for a beer or quick bite while on the way out for the night. Make sure you try their infamous cod dish, "tajadas de bacalao", or taste their equally astounding "vermut" or "albóndigas".
Where: Calle de Latoneros, 3, 28005
When: Confirm Casa Revuelta's hours of operation online before heading out.
9. Entre Cáceres y Badajoz
---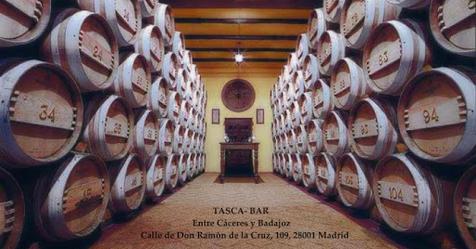 Feel like you're in a traditional Spanish tavern among bullfighting memorabilia at this tapas bar. Though often crowded on weekends, make sure to visit hungry – with each round of drinks comes complimentary dishes straight from the South of Spain!
Where: Calle de Don Ramón de la Cruz, 109, 28001
When: View Entre Cáceres y Badajoz website for their weekly schedule.
10. Petisqueira
---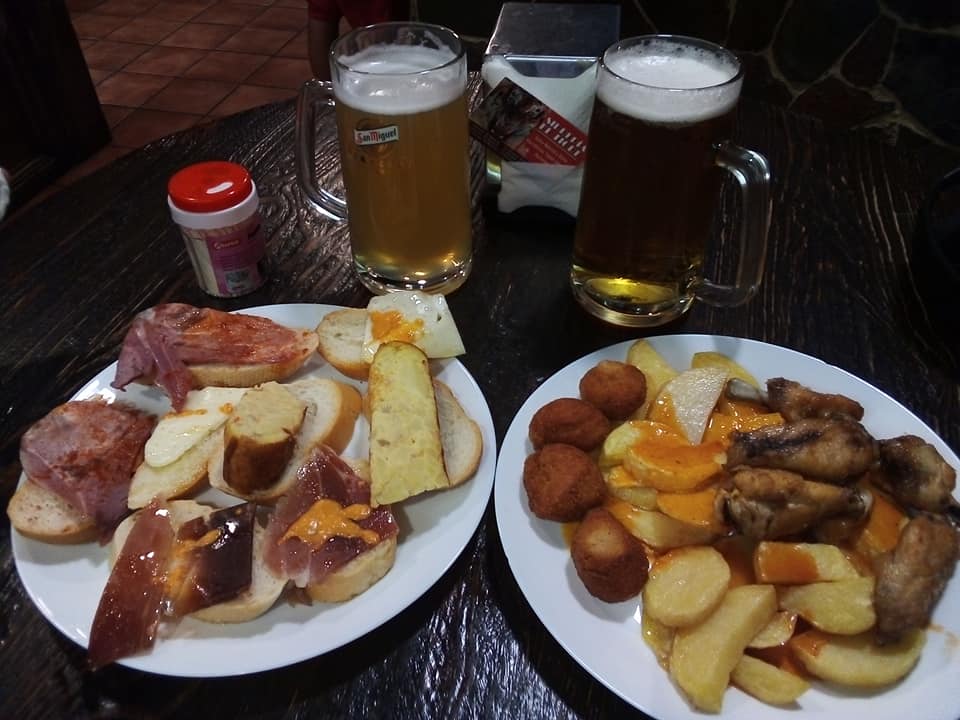 Get your fill in on a budget at this trendy taberna. With every round of drinks, a decently-sized tapas dish comes too, complimentary. Enjoy rice dishes, patatas bravas and the cerveza of your choice at this youthful tapas bar.
Where: Calle de Churruca, 6, 28004
When: Confirm Petisqueira's official hours online.
11. Rosi La Loca Tapas
---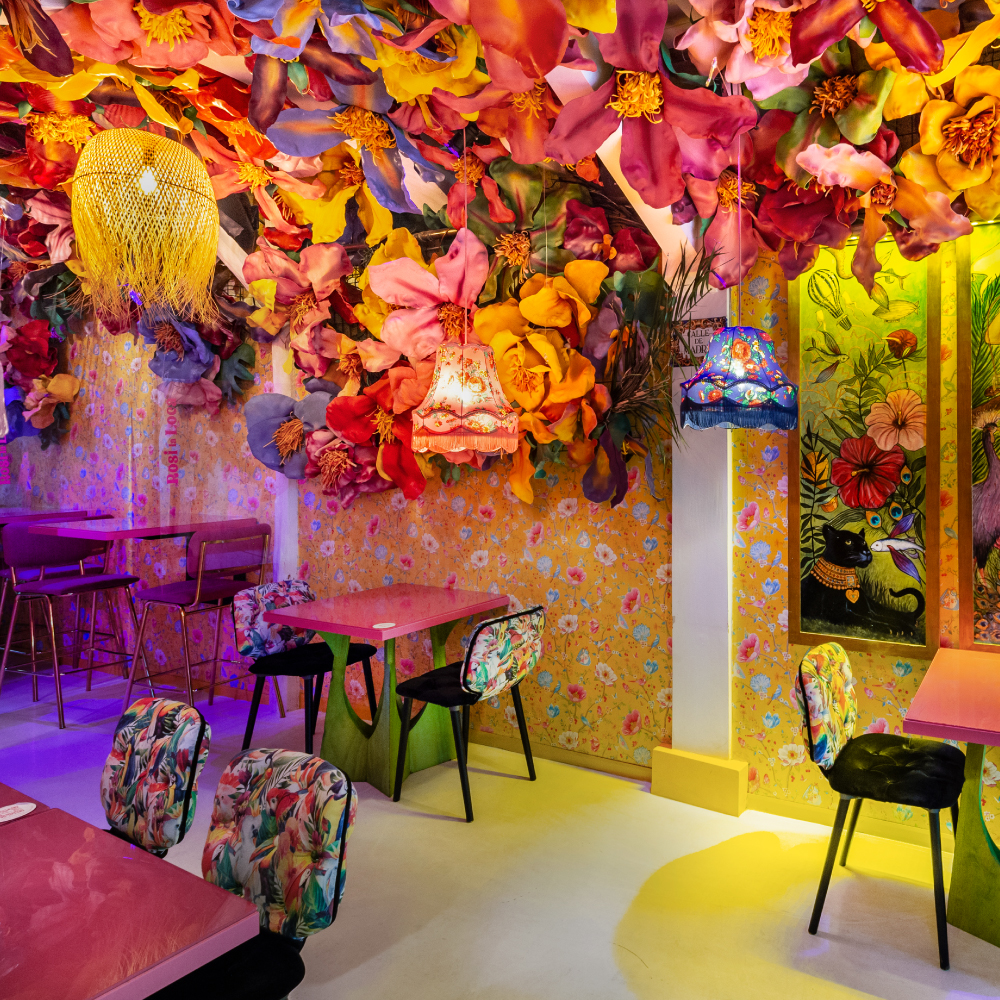 Visit this taberna and be surrounded by vibrant maximalist decor, a wide variety of one-of-a-kind cocktails and mouth-watering cheap tapas in the heart of Madrid. Indulge in beautifully presented Spanish dishes and relish in the colorful ambience as you savor a pitcher of sangria (or two). Enjoy reduced rates on cocktails or paella when you present our coupon or City Card!
Where: Calle de Cádiz, 4, 28012
When: Review Rosi La Loca's website for daily schedules and hours of operation.
12. Los amigos II
---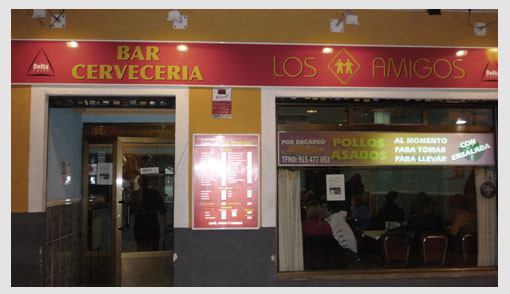 Enjoy various traditional Galician dishes at this budget-friendly tapas bar. Perfect for a meet-up with friends, Los amigos II's terraza is the ideal location to catch up on sports during a lunch break or over a casual weekend dinner.
Where: Calle de las Conchas, 6, 28013
When: View Los amigos II's hours on their website.
13. Lizarrán
---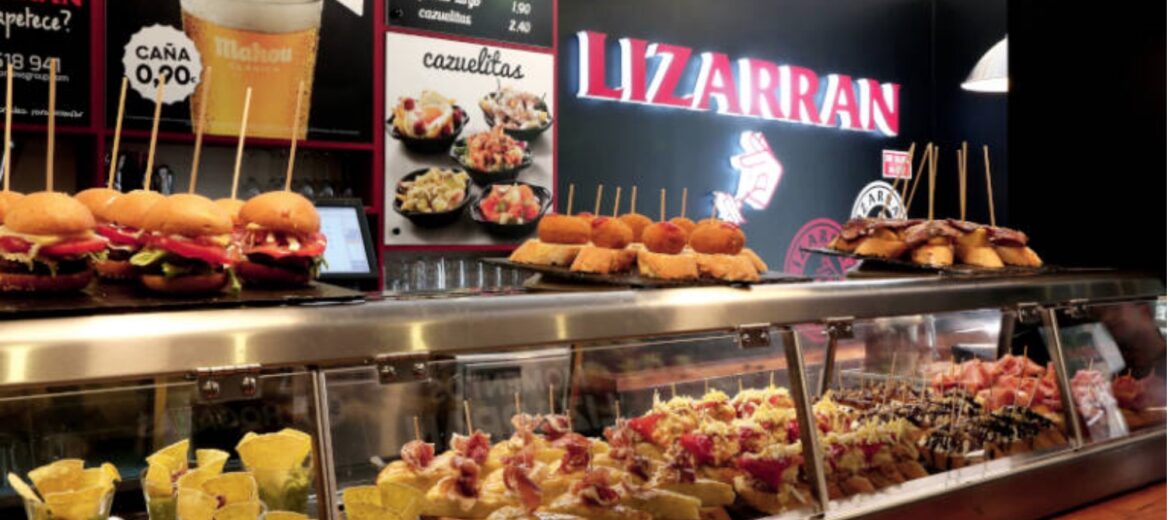 There's a reason why this staple tapas chain has remained so popular throughout its long tenure in Madrid. Relish in top-knotch casual Spanish fare at one of their many locations throughout the city. Make sure to try out their pintxos, an infamous Basque dish.
Where: With many locations across the city, there's a Lizarrán around nearly every corner!
When: Use the location navigator on Lizarrán's official website to find the hours of operation of each storefront in your area.
14. El Rincón Abulense
---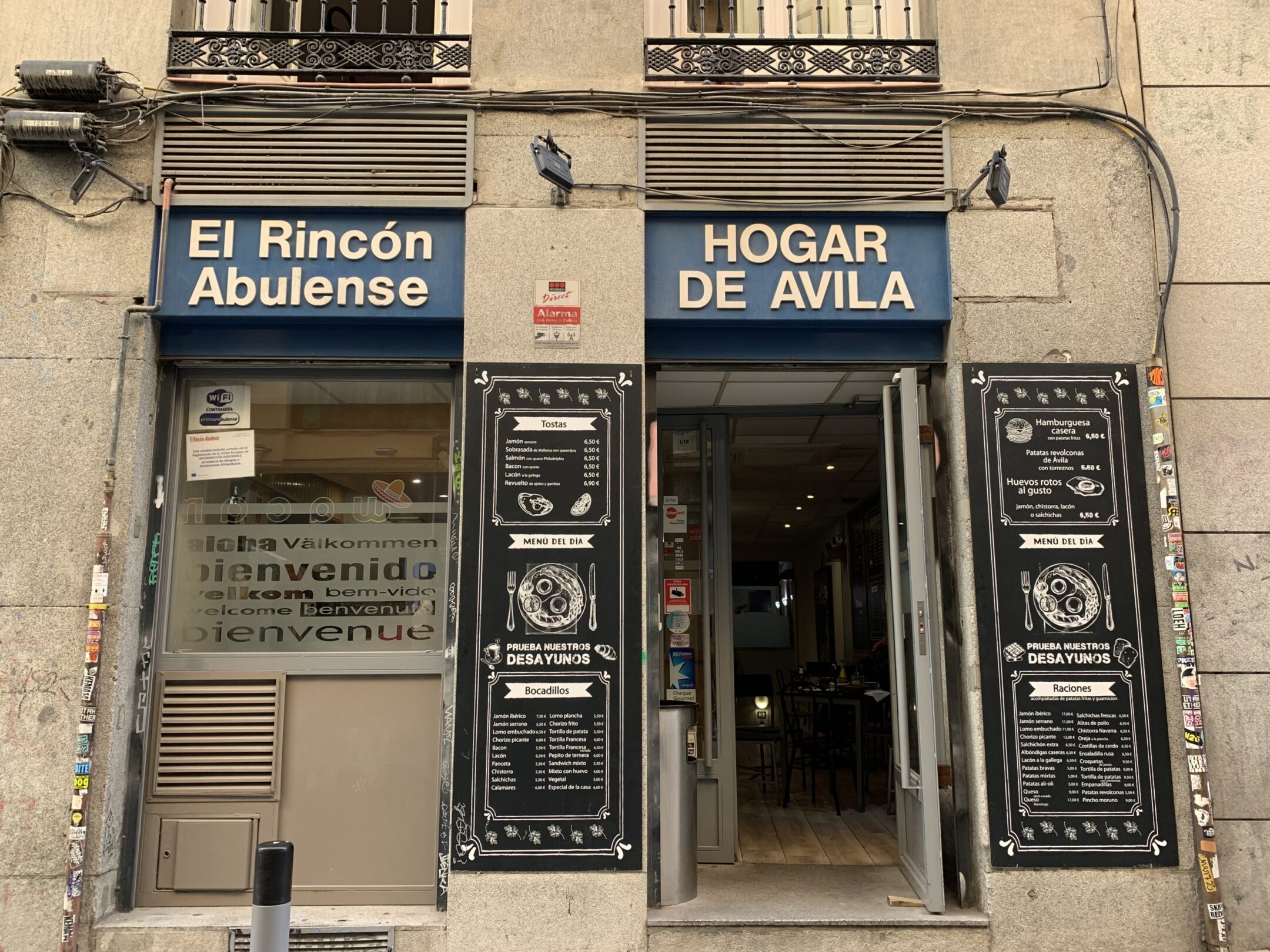 Located in a spectacular location in the center of the city, this cozy taberna offers some of the best cheap tapas in Madrid. Making this destination even more spectacular, diners are gifted a generous plate of tapas with every round of drinks. Check out their homemade meatballs and occasional live band, or just stop in for a beer and watch a soccer match.
Where: Calle del Caballero de Gracia, 18, 28013
When: Double check store hours online before planning your visit.
15. Kubo King
---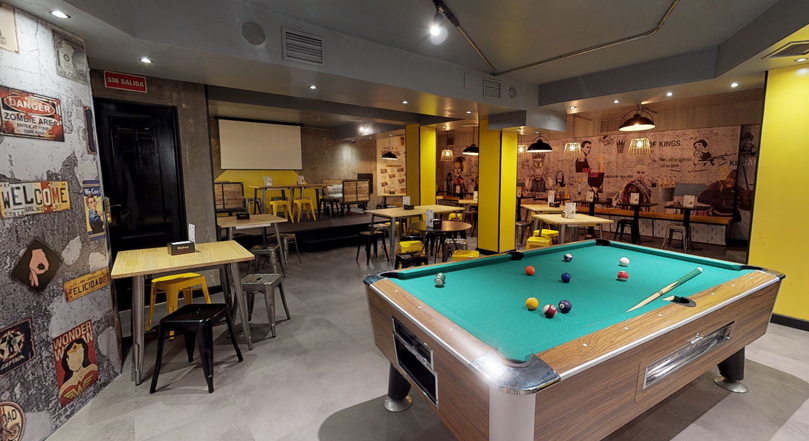 Order Kubo King's traditional bucket of beer and indulge in their infamous bravas – chips coated in spicy mayonnaise and tomato sauce – for an appropriately indulgent experience. If you're feeling apt to venture into different areas of the menu, choose between a variety of budget-friendly drink + tapas combo options.
Where: With eleven locations dispersed between Madrid, Fuenlabrada and Getafe, visitors are sure to find a Kubo King within walking distance.
When: Check on their store website for site locators and daily hours of operation.