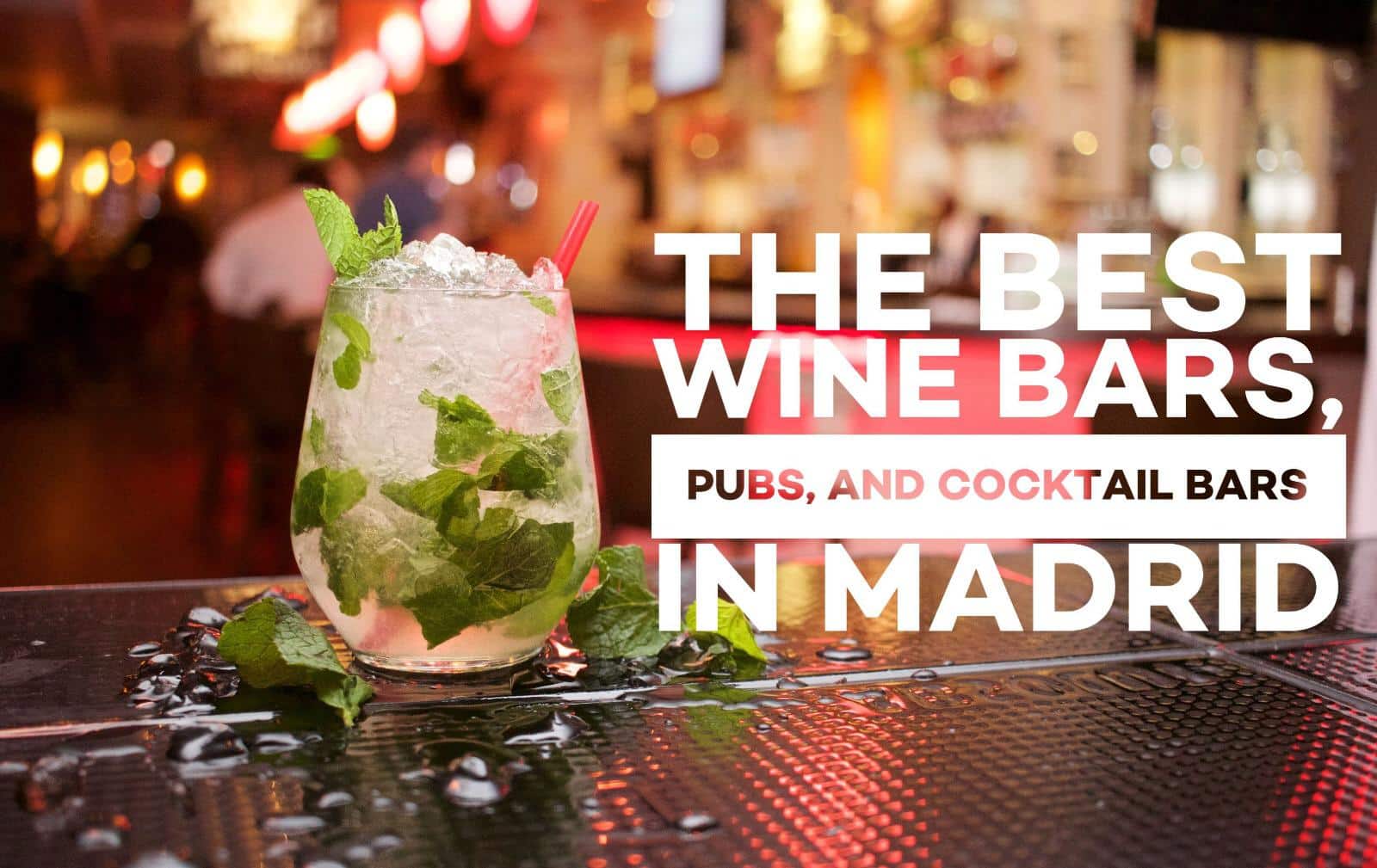 Madrid is HUGE on nightlife. Some say that the clubs in Madrid are the best in the world. With seven storied nightclubs like Kapital, it's hard to disagree with that statement! However, it's possible that you might not want to go clubbing every single night that you go out for drinks. If so, then here are some recommended bars and pubs to check out across Madrid. Don't forget, many pubs and bars also serve food if you go early enough. These bars and pubs are much less hectic as compared to nightclubs like Kapital. If you do want to go clubbing all the time, then use these bars and pubs as a pre-game for your night out. Keep reading to discover some cool bars.
Wine Bars
Wine is extremely important aspect of Spanish culture, as such the Spanish take their wine very seriously. Two of the major Spanish wine regions include the Rioja and Ribera del Duero, which are relatively close to Madrid, bringing great wines to the region. Many wine bars also sell tapas as well. Nothing goes better than a nice glass of wine and tasty tapas. Do you want to go out for a classy, yet chill, night with friends? Then, head to your closest wine bar for a nice "copa de vino" or "tinto de verano"!
Stop Madrid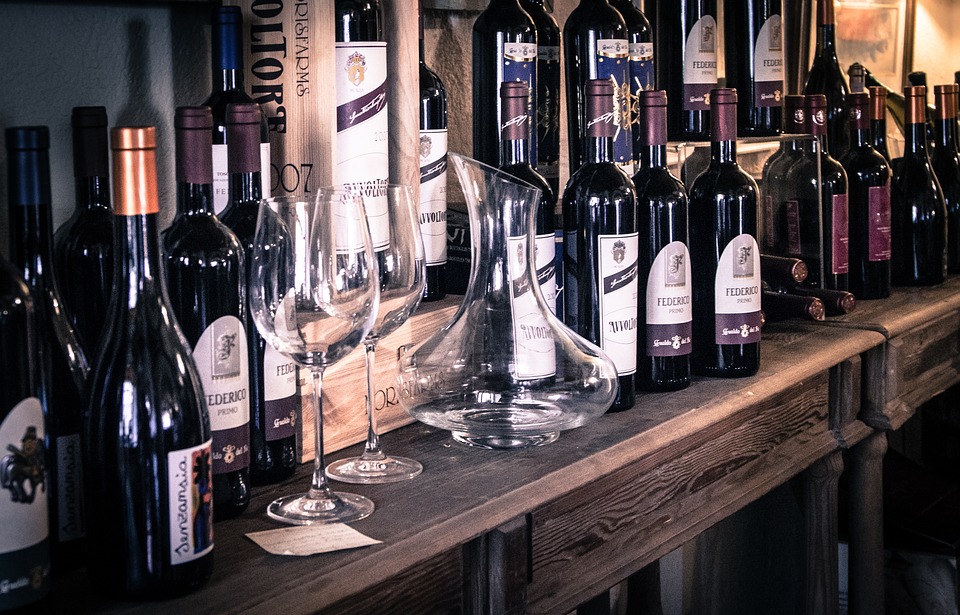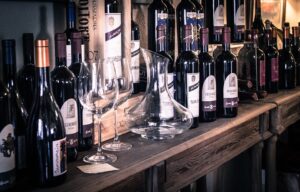 Stop Madrid has been bringing the best wines to Madrid since 1929.  However, in the 70s, it became a specialized winery. They also sell tapas here, so it's a great place to go to for both wine and tapas. Stop Madrid has several different restaurants across the city in Hortaleza, Atocha, and Charmartin. It's very popular, so it's recommended to make a reservation before you go! Stop Madrid is also open late, to 2 AM every morning.
De Vinos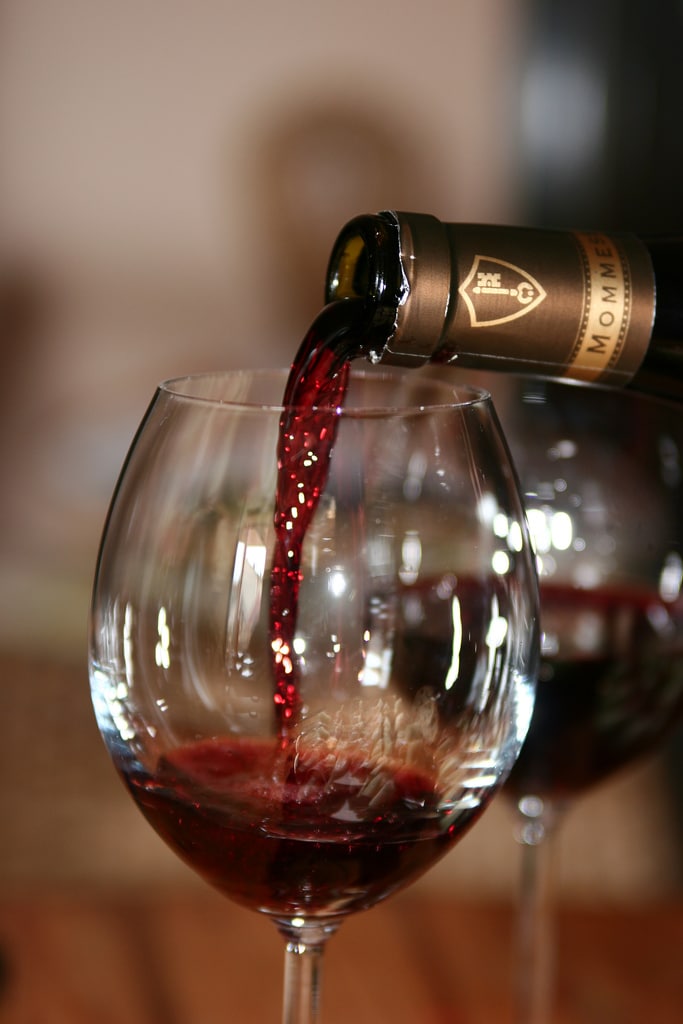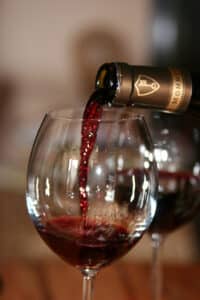 Do you want to go to a wine bar that's off the beaten track a bit? Maybe you don't want to be surrounded by hundreds of tourists? De Vinos is the place for you. With over 40 different wines to chose from, from locations such as Spain, Italy, and Germany, even the biggest wine connoisseur will find a wine to enjoy. You'll get free olives with your purchase. In addition, Vermut de Grifo, a specialty here in Madrid, is only 2€, making this a great wine bar to go to if you're on a budget!
Taberna de Sanlucar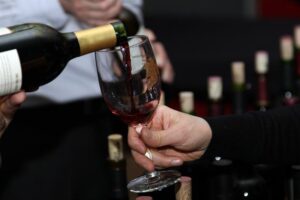 At Sanlucar, you'll find food and wines typically of the Andalusia region of Spain. If you want a taste of what these wines and foods taste like, without have to head outside of Madrid, then Sanlucar is the wine bar/restaurant for you. Similar to De Vinos, you'll find many of those who dine at Sanlucar are regular clients, not tourists. Head to the neighborhood of La Latina to check out this fun restaurant.
Mares Vinos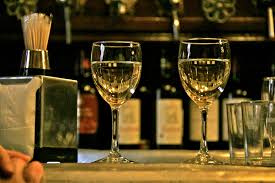 Mares Vinos is located in the heart of the neighborhood of Salamanca. Mares Vinos is more than just a place to go for a wine before a night out. At this wine shop, they have tastings, wine workshops, and places for you to hold a birthday or private event. The restaurant also has the most aesthetic interior design and furniture, creating an extremely enjoyable wine drinking experience. Mares Vinos is more of a place to go to if you want a wine experience, rather than a single drink of wine for a pregame.
Tienda de Vinos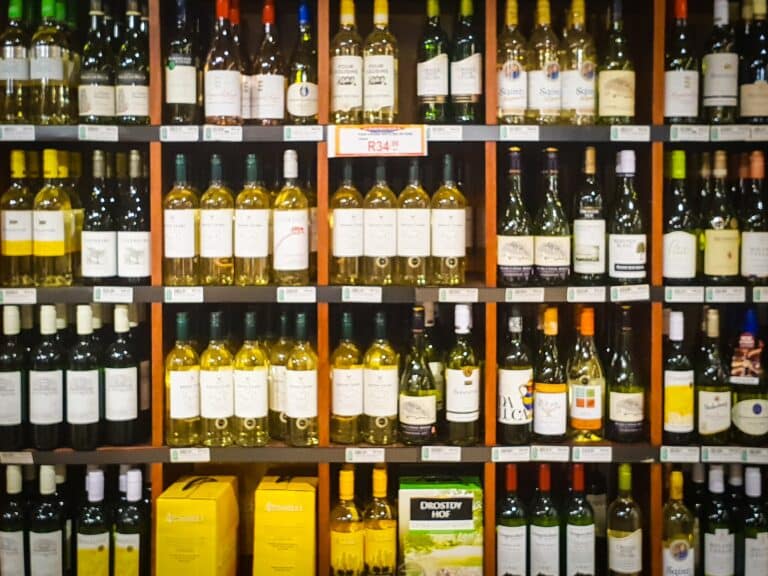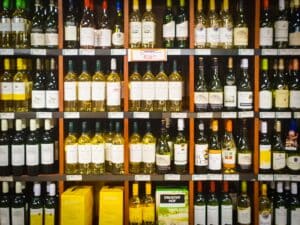 This wine bar also doubles as a restaurant. In addition to Tienda de Vinos plentiful supply of wine, this restaurant has amazing homemade tasting, traditional Spanish food. It's a great place to go if you're with a large group. However, this restaurant is so traditional that it only accepts cash, so keep that in mind before you head there! If you head to Tienda de Vinos, you'll be in for an old-school Spanish experience!
Pubs & Bars
If you're looking for a bit of a rowdy crowd, but don't want to go all out at a nightclub, then check out the pubs and bars in Madrid. Here, there are several different Irish pubs you can head to. There are also general pubs with atmospheres ranging from laid-back to high energy. A great part about pubs is that they often have sports games on or other activities (like pool). If you want to have a space to watch a game or chill with your friends, then discover the following pubs.
QW Sportbar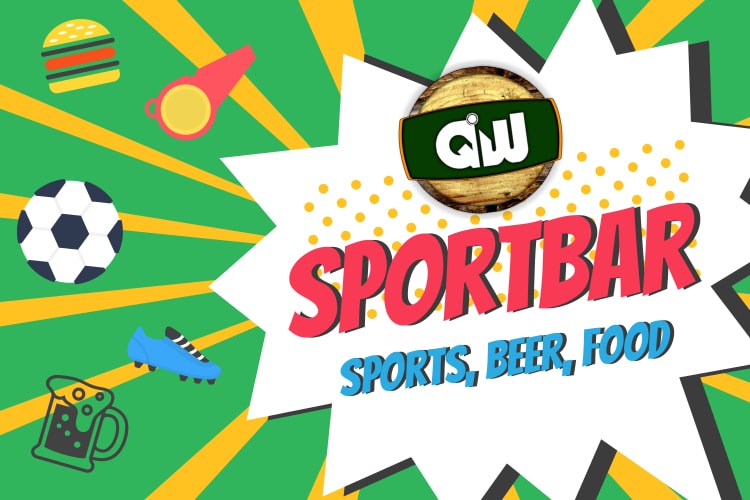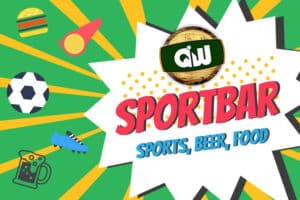 QW Sportbar is a great place to head to if you and your friends want to grab a cold beer, some fast food, and watch whatever sports game happens to be on! You can even request that they turn on a certain game, and the employees at QW will turn it on for you. They also have different deals throughout the month for students. Even better, City Card holders will receive a 10% discount on anything that they buy at QW Sportbar!
James Joyce Irish Pub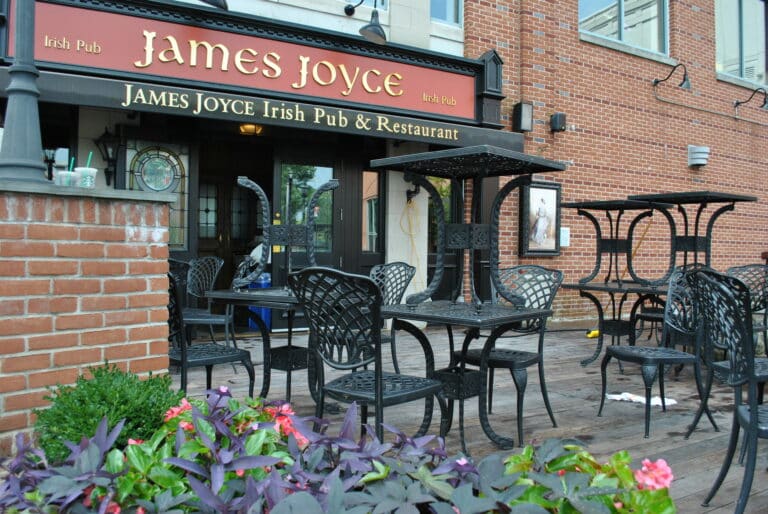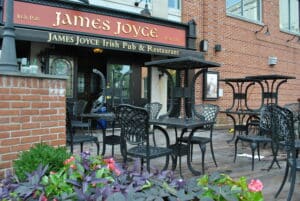 James Joyce Irish Pub is located near the Plaza de Cibeles. At this pub, there are several different showings of athletic games across the world. When I was at James Joyce, they were playing American college basketball, which really surprised me, but I was excited to see it! They have over twenty different televisions playing different games all at one time! The drinks here are traditional Irish beers, with other worldwide classics, for example, they have several different German and Spanish beers. Check their schedule to see when your favorite team is playing. They also have live music every Friday, Saturday and Sunday, so be on the lookout for those as well.
La Negra Tomasa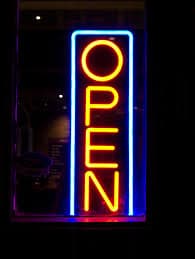 La Negra Tomasa is a restaurant/bar with Cuban roots. Here, you'll find plenty of Cuban dishes with Creole dishes as well. Live music Cuban styled music is played every day at La Negra Tomasa. To enjoy Cuban culture, right here in Madrid, check out this bar and restaurant. Open until 4 AM on the weekdays and 5:30 AM on the weekends, you can hang out here all night.
Cheers Karaoke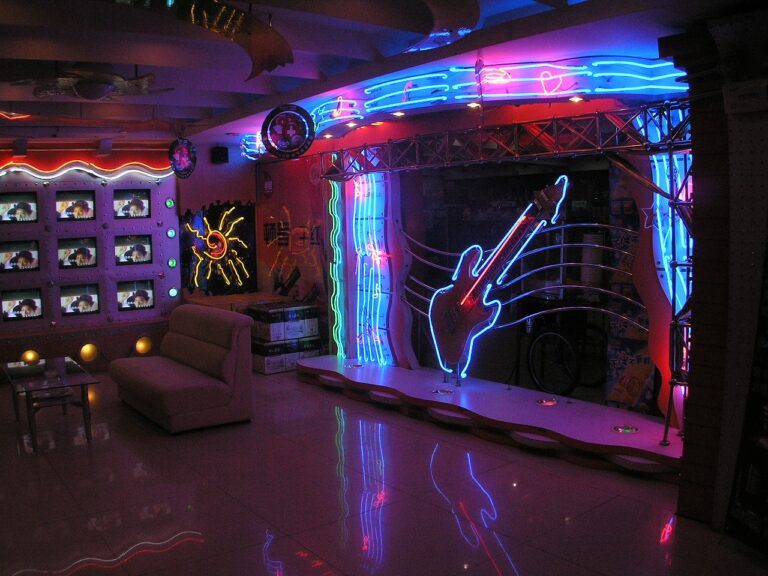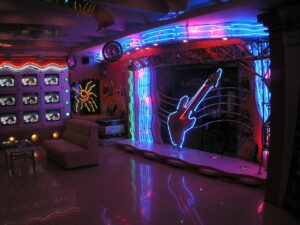 Doing something different, like heading to a karaoke bar, can be fun once in awhile! At Cheers Karaoke, there are over 30,000 different songs for you can pick from, both English, Spanish, and others. At Cheers Karaoke, you'll be able to relax with a drink and listen to performers ranging from amateurs to pros! They also are having a 2019 Cheers Karaoke Competition, with the winning prize being a trip to New York. Be sure to give their website a look for all the details.
Ocean Rock Bar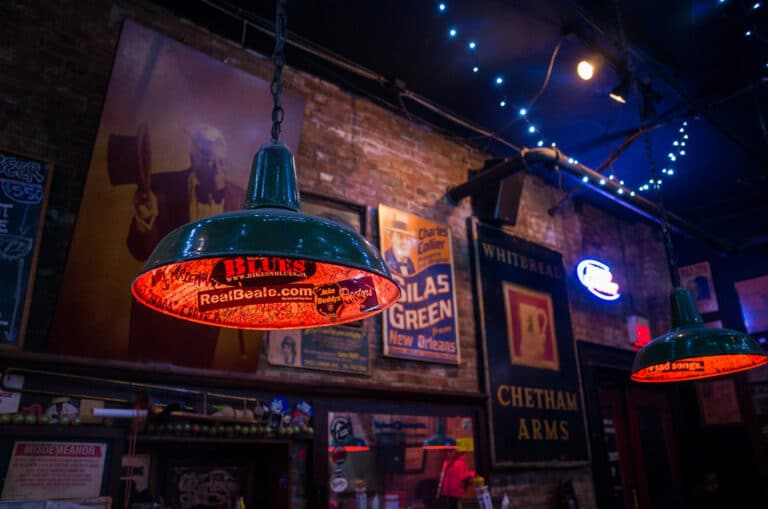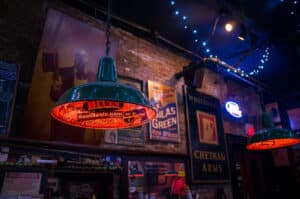 You'll be sure to see a few characters at this interesting rock bar. Here, they typically play American rock music. They have several specialty shots here as well. If you're looking to mix it up, and pre-game your night out somewhere that you wouldn't typically find yourself at, then try Ocean Rock Bar. The walls are covered with graffiti and there are pens left out so you can sign your own name. Pro Tip: There's a side room if you head to the back of the bar that's typically less crowded than the main room. Head there with your group for a great area to pre-game.
Casa Camacho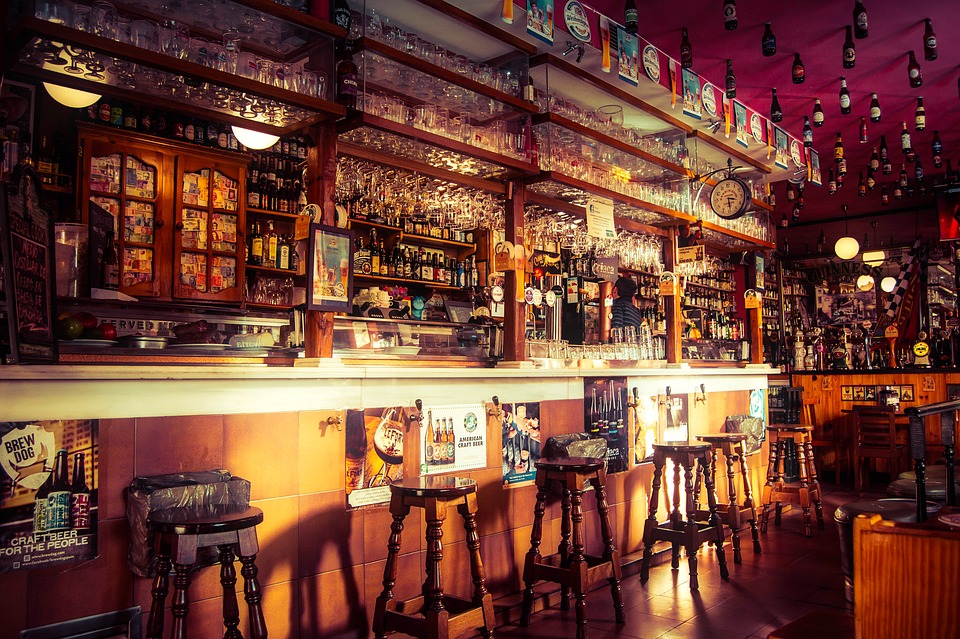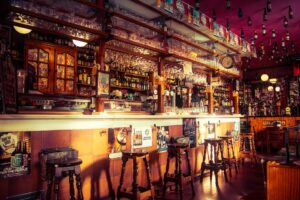 This Spanish tavern is famous for its "yayos" a perfect mix of vermouth, gin, and soda. Nothing gets more Spanish than that. Every drink comes with olives and tapas, so you'll be able to enjoy your drinks the Spanish way. This tavern, or "taberna" as the Spanish call it, is often frequented by locals, so you won't feel like you're stuck between millions of tourists while trying to enjoy your drink. If you want to try out an authentic Spanish pub, then this tavern is one of your best bets.
La Venencia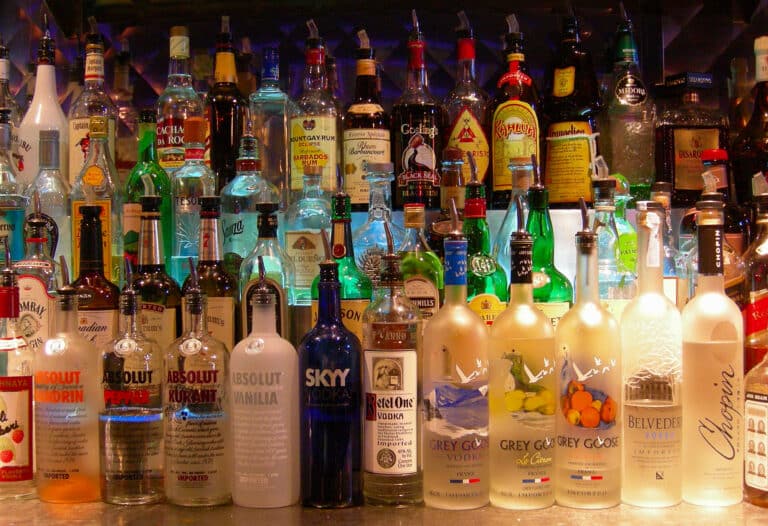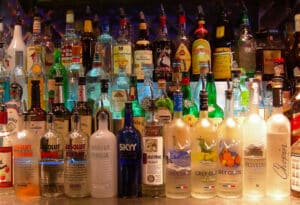 La Venencia is another extremely traditional Spanish taberna to check out while you're in Madrid. Here, you'll find amazing sherry and tapas. Following tradition, they offer out olives with drinks and have several tapas to chose from. You'll find the interior of this taberna hasn't changed in decades, giving it a lot of character. It feels almost as if you're stepping back in time to another generation. Keep in mind, you're not allowed to take photographs in this establishment, to keep with its authentic and historic feel.
Cocktails With Class
Looking to go out for a low key, but classy nights with your friends? Head to any of these cocktail bars to have a great drink with amazing ambiance. These cocktail bars will be sure to give you drinks that are so stylish and fun, they'll definitely be Instagram worthy. Keep in mind, some of these cocktail bars are on the bit pricier side as, in most cases, you're paying for an experience as well as the drink!
Salmon Guru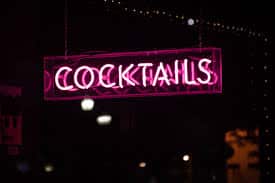 Salmon Guru cocktail bar was inspired by the American cocktail bars of the 1960s. In addition to giving you a space to enjoy a cocktail with friends, they also offer spaces for private events, as well as certain days dedicated to tastings. There are also several fine tapas you can choose from to enjoy with your drink, from humus and zaluk, salmon tiradito, ceviche, and salmon tartar with guacamole. The energy in this cocktail bar is certainly eccentric, with neon lights decorating the ceiling and creating bright pops of color throughout the bar.
The Traveler Madrid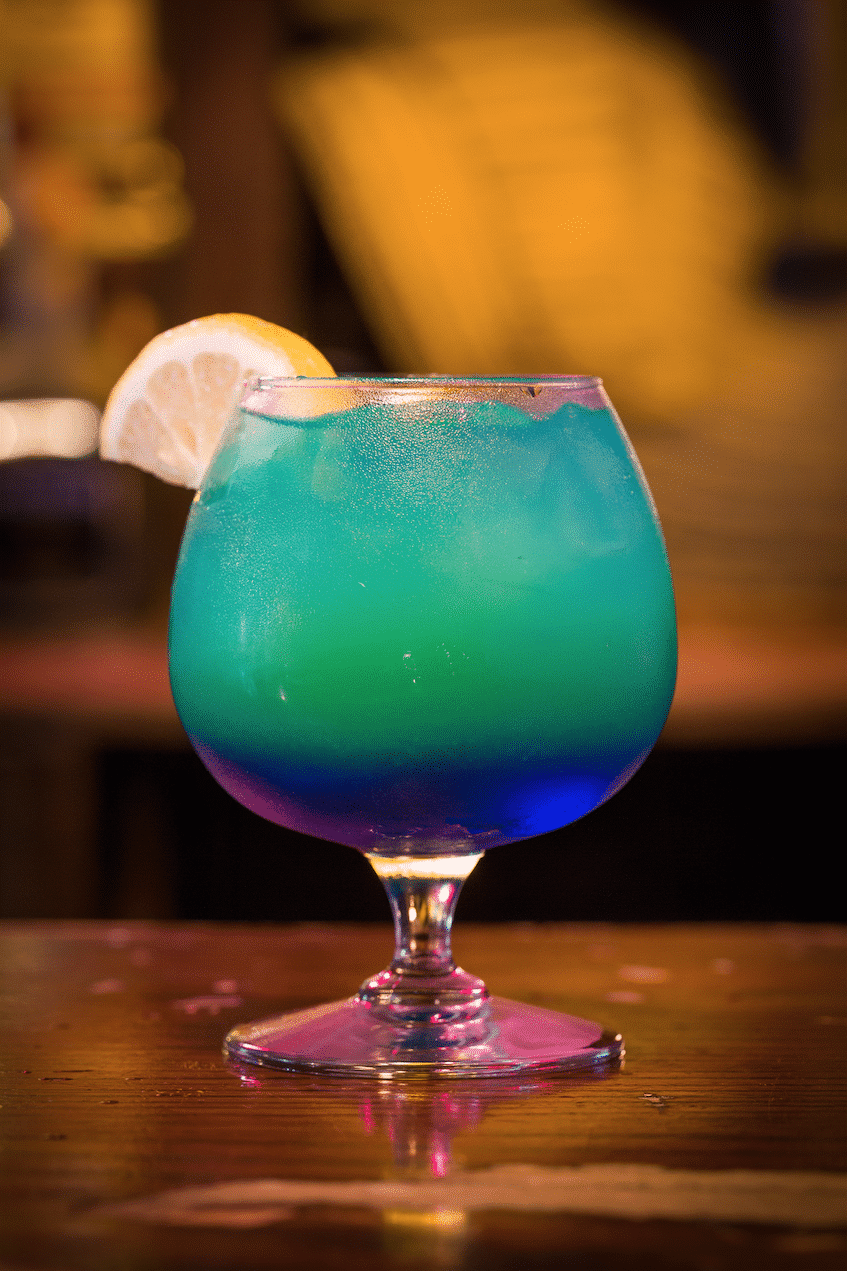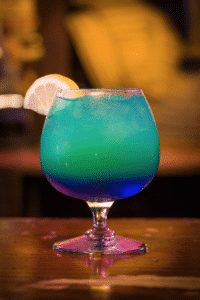 The Traveler Madrid has an extensive cocktail menu, and the waiters and waitresses are more than happy to help you find the best ones. Located in the center of Malasaña, this cocktail bar also offers some appetizers – like nachos. The cocktails have great ingredients from all around the world. The atmosphere here is more laid back. As the name suggests, its also a great place to meet those from other countries!
V Manneken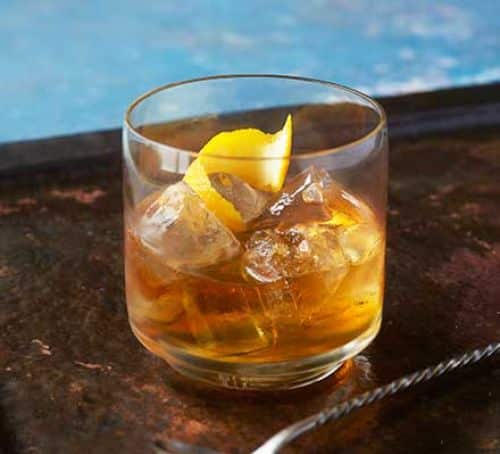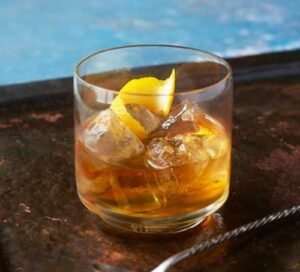 V Manneken is a great cocktail bar to head to for a different experience than what you're used to. Here, you'll find several old fashioned drinks. Make sure you bring cash, as they only accept cash here and no cards. The interior is decorated with candles, dark leather, and antiques. It's a cocktail bar to check out to escape tourists as it's not super well known!
NuBel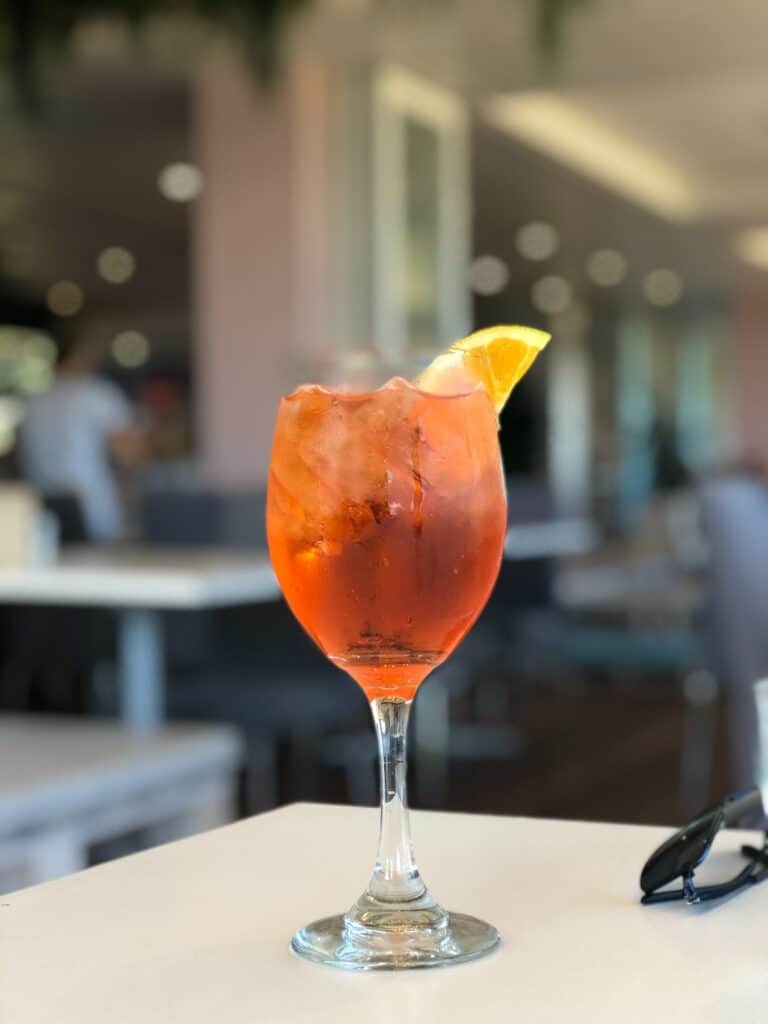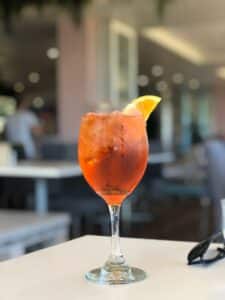 NuBel is located inside the Reina Sophia Museum. After checking out all the artwork in this world famous museum, head over for a quick cocktail and food at NuBel. Or, head there for a cocktail later at night, as they often have amazing DJ's playing each night. This bar has won the Cocktail Competition of the Community of Madrid, 2019, so you know if you get a drink here it'll be one of the best. They also have brunch every morning from 9-12:30. Whether you're down for brunch and a mimosa or a late night cocktail, NuBel is the place to go.
Inclan Brutal Bar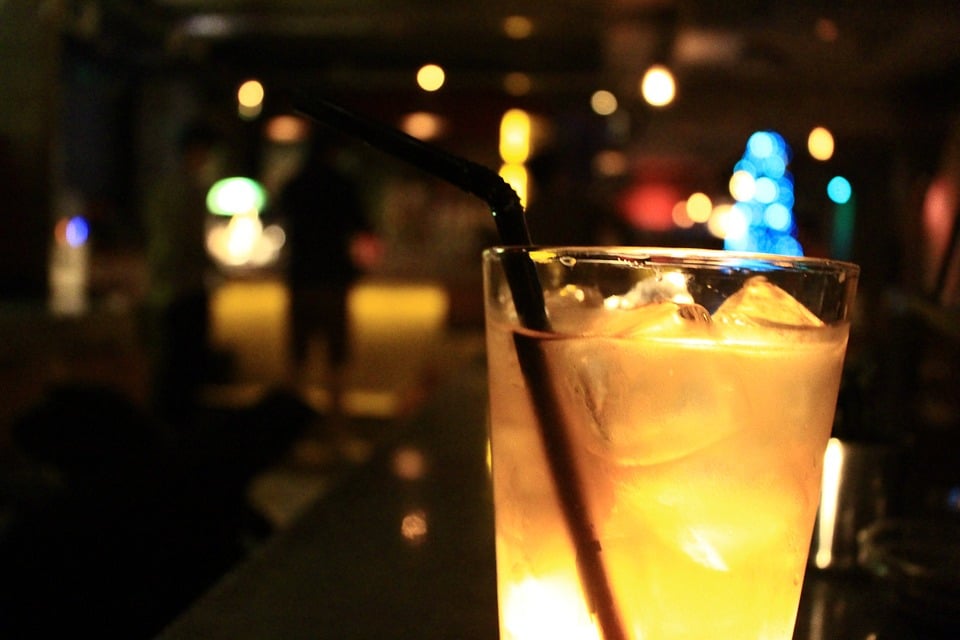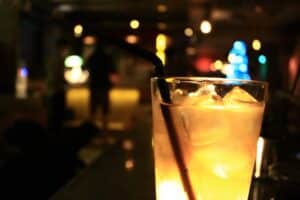 Inclan Brutal Bar is all about the experience of enjoying a fine cocktail. Some of the cocktails even come with dried ice to create a fine mist around your drink, amplifying the experience. You'll find their menu to be both unique and modern. They also offer dinner for you to enjoy with your dinner. From a blend of Asian, Italian, and Spanish food, every diner will find something to enjoy here. Additionally, if you're a Citycard holder, then you'll receive a discount at Inclan! Be sure to make a reservation – Inclan is very popular in Madrid!
Cambridge SoHo Club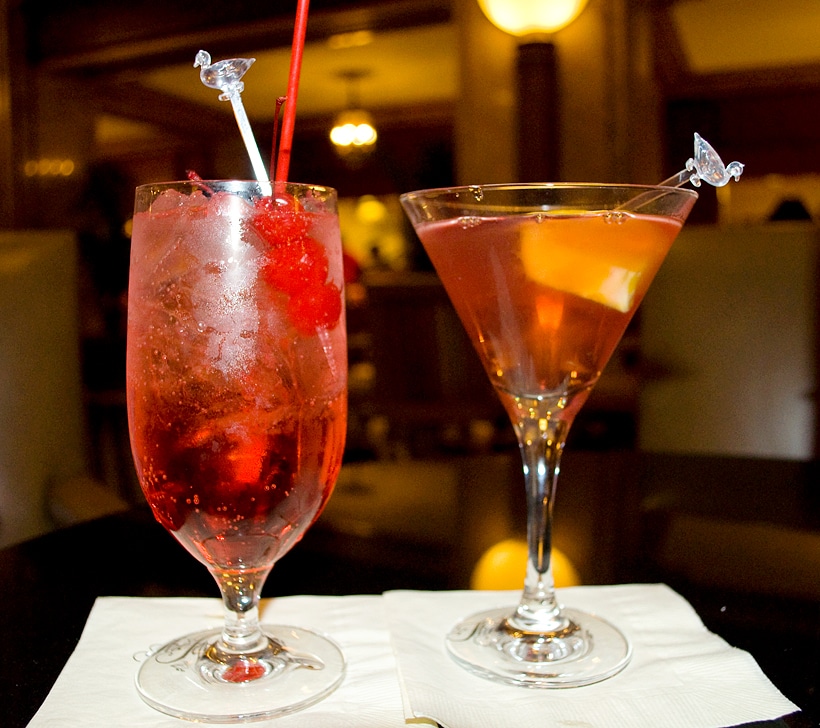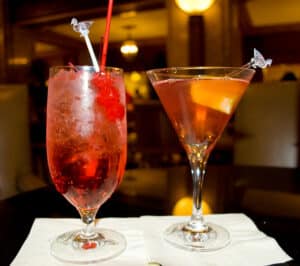 Cambridge SoHo Club is conveniently located in the Plaza de Espana. This cozy cocktail bar has many different wines, cocktails, and other alcoholic beverages to chose from. There is plenty of space and couches to chill and talk with friends. Also here, Citycard holders, will enjoy a discount on food & drinks as well as the theatre. Additionally, every Thursday night, we host our Meet & Speak event at SoHo! If you head to SoHo on a Thursday night, you'll be able to meet with other international students and practice your foreign language speaking skills. Read more about the event here!
I hope that this guide to "non-clubbing" in Madrid has helped you plan your chill night out! Read our other articles for more ideas on what to do you low-key night out, for example "13 Great Terraces for Cocktails and Food," "Madrid After Dark: 5 Late Night Food Stops," "7 Budget Worthy Tapas Places in Madrid", and "4 Funky Shots Bars in Madrid!" Enjoy your night on the town!